Ranking the Highest Paid NBA Players in 2021-22

Over the years, we continue to see the highest-paid NBA player make more and more money.
Ten years ago, the highest-paid player, Kobe Bryant, made just under $25 million a year. Now, the highest-paid player makes over $45 million.
These players all excelled at one point in their careers. Just about all of them remain elite, but not everyone.
Let's discuss the top 10 highest-paid players in the NBA.
10. Giannis Antetokounmpo (Milwaukee Bucks)
Following the 2019-20 season, the Milwaukee Bucks faced a big decision with Giannis Antetokounmpo. At the time, he had won back-to-back MVPs but the Bucks were coming off another playoff disappointment.
Some wondered if the Bucks should just trade Antetokounmpo instead of risking him walking in free agency following the 2020-21 season.
Well, the Bucks went all in when they signed Antetokounmpo to a five-year, $228.2 million contract. Antetokounmpo rewarded the Bucks by leading them to their first championship in franchise history.
Antetokounmpo won Finals MVP after a historic performance in the six-game series.
35.2 points
13.2 rebounds
5.0 assists
1.8 blocks
1.2 steals
61.8 field goal percentage
His new contract will begin with the 2021-22 season. He will make $39.3 million this season. It's interesting to see him so far down the list despite being a top-three player. However, that contract will continue to grow and it will top out at $51.9 million in 2025-26.
Considering Antetokounmpo turns 27 in December, I'd say this is only the beginning of his prime. As the best power forward in the league, he has the talent to lead the Bucks to another title.
This contract may turn out to be a bargain.
9. Damian Lillard (Portland Trail Blazers)
Throughout the Damian Lillard era, the Portland Trail Blazers were always a middle-tier playoff team in the Western Conference.
They finally took the next step and made the 2019 Western Conference Finals. Portland lost in a four-game sweep to the Golden State Warriors.
Believing they were on the verge of a championship, the Trail Blazers signed Lillard to a four-year, $176 million max extension. The move ensured Lillard would be under contract through the 2024-25 season.
Since signing the contract, Lillard has elevated his game to new heights. Let's compare his numbers from his first seven seasons compared to his last two.
| | | |
| --- | --- | --- |
| | 2012-2019 (Pre-Contract | 2019-2021 (Post-Contract) |
| Points | 23.6 | 29.4 |
| Assists | 6.4 | 7.8 |
| Field Goal Percentage | 43.3 | 45.7 |
| Three-Point Percentage | 36.9 | 39.6 |
While Lillard continues to improve, there are questions about his future in Portland.
With every playoff failure comes criticism about whether Lillard can win a title with the Trail Blazers. Despite the criticism, he remains committed to building a championship team in Portland.
This season, Lillard will make $39.3 million. His contract will balloon to $48.8 in 2024-25.
It doesn't look like Lillard is going anywhere right now, but another disappointing season for the Trail Blazers could spark more trade rumors.
8. Kawhi Leonard (Los Angeles Clippers)
Kawhi Leonard is the newest player to join this list.
After winning an NBA Championship with the Toronto Raptors, Leonard signed his first big contract with the Los Angeles Clippers in 2019. Once they acquired Paul George, everyone had the Clippers as a championship favorite.
However, they've yet to make it to the NBA Finals. It appeared the Clippers were in the driver seat last season, but Leonard went down with a partial ACL tear in the Conference Semifinals.
The injury will likely keep the 30-year-old out for the majority of the 2021-22 season. Even so, Leonard declined his player option this offseason and became a free agent.
About two weeks later, Leonard agreed to a four-year, $176 million contract with Los Angeles. The move ties him to the franchise for at least the next three seasons.
It isn't unprecedented to see a player sign a big deal then miss the first season. We saw both Kevin Durant and Klay Thompson do it in 2019-20.
Leonard will make $39.3 million this season.
At full strength, Leonard is arguably the best player in the NBA. The Clippers championship window is wide open, so it makes sense they brought Leonard back despite the injury.
7. Paul George (Los Angeles Clippers)
In order to bring Kawhi Leonard to the Los Angeles Clippers, they needed to acquire Paul George. That's exactly what they did.
One year after signing a four-year deal with the Oklahoma City Thunder, George went to the Clippers.
Because he was no longer the main option, George's numbers went down. However, they took a really big dip in the 2020 postseason.
20.2 points
6.1 rebounds
3.8 assists
39.8 field goal percentage
33.3 three-point percentage
In the Clippers Game 7 loss in the Conference Semifinals, George had 10 points on 4/16 shooting from the field. He also made just two of his 11 three-point attempts.
Even with the rough postseason, the Clippers handed George a four-year, $176 million max extension. After giving up so much to acquire George, the Clippers would've been foolish not to keep him long-term.
George will join Leonard in making $39.3 million in 2021-22. This season, we're going to find out if George can still perform like a top 10 player.
Leonard will likely miss the entire 2021-22 season as he recovers from an ACL injury. That means it's all on George to lead the Clippers on a deep postseason run.
6. Kevin Durant (Brooklyn Nets)
After winning a pair of championships with the Golden State Warriors, Kevin Durant set out on a new adventure in the 2019 offseason.
Durant joined the Brooklyn Nets in a sign-and-trade. When the Nets made the move, Durant was coming off an Achilles tear and a lot of players have never been the same after that.
He missed the entire 2019-20 season, but Durant looked as good as ever last season. He likely would've made a run at MVP had he not missed 37 games.
Once the postseason hit, Durant showed everyone why he is the best scorer in the league.
34.3 points
9.3 rebounds
4.4 assists
51.4 field goal percentage
40.2 three-point percentage
His heroic effort was not enough as the Nets fell in the Conference Semifinals.
This offseason, Durant signed a four-year, $194 million extension. The contract actually won't kick in until next season, so he'll make $40.9 million this season.
Despite turning 33 just days ago, Durant shows no signs of slowing down. Maybe we'll question him making over $50 million at age 37 but the Nets have to take advantage of their championship window.
Durant will play the leading role in Brooklyn's championship pursuit.
5. LeBron James (Los Angeles Lakers)
I know everyone likes to debate who the GOAT is, but I think everyone knows LeBron James is the best player of this generation.
With that in mind, it's surprising to know that James has only spent one season as the league's highest-paid player.
James returned to the Cleveland Cavaliers in 2014 and brought the city their first championship in 2016. Following the 2018 season, James left the Cavaliers to sign a four-year, $153.5 million contract with the Los Angeles Lakers.
In his first season, he missed the playoffs for the first time since 2005. James responded by winning his fourth championship and fourth Finals MVP.
Check out his numbers from the series.
29.8 points
11.8 rebounds
8.5 assists
59.1 field goal percentage
41.7 three-point percentage
Less than two months after the championship, James signed a two-year, $85.66 million extension. The contract will pay him $41.2 million this season.
Like Kevin Durant, James has championship aspirations. The Lakers renovated their roster this offseason, but James remains the best player on the team. In turn, he is the league's best small forward.
Even at age 36, James has what it takes to win his fifth title. The pursuit will be fun to watch.
4. Russell Westbrook (Los Angeles Lakers)
It feels so long ago when Russell Westbrook signed a five-year extension. He signed the deal with the Oklahoma City Thunder in 2017. When he signed the extension, Westbrook was coming off an MVP season where he averaged a triple-double.
The extension paid him a total of $206.8 million.
In the four seasons since, we've seen Westbrook play for the Thunder, the Houston Rockets, and the Washington Wizards.
He continued his triple-double pace with each team and broke the record for most career triple-doubles last season. In the 2020-21 season, Westbrook set career highs in assists per game (11.7) and rebound per game (11.5).
This offseason, Westbrook was a part of a trade for the third time since signing his extension.
Following one season with the Wizards, Westbrook is heading to Los Angeles to join the Lakers.
With most players we've talked about, they are at the beginning of their deal. The guys at the end of their contract are marking more money.
Here, you can see where Westbrook is in his contract and how much he has made.
2018-19: $35.7 million
2019-20: $38.5 million
2020-21: $41.4 million
2021-22: $44.2 million
2022-23: $47.1 million
At this point, Westbrook probably doesn't deserve this much money. However, we'll get to see him play a big hand on a championship contender.
3. John Wall (Houston Rockets)
John Wall is no doubt the most surprising player on this list.
Following the 2017 season, the Washington Wizards were coming off three playoff appearances in four seasons. They hadn't made it past the Conference Semifinals but they were on the verge.
Because of that, they handed Wall a four-year, $171 million contract extension. With the structure of the extension, it wouldn't start until the 2019-20 season.
In the two seasons after Wall signed the deal, he missed a combined 89 games. In turn, the Wizards went from a consistent playoff threat to a fringe playoff team.
Wall went on to miss the entire 2019-20 season after tearing his Achilles when he slipped and fell in his home. The following offseason, Washington traded him to the Houston Rockets for Russell Westbrook.
Let's look at Wall's numbers from the 2020-21 season.
20.6 points
6.9 assists
3.2 rebounds
40.4 field goal percentage
With the Rockets heading for a rebuild, they don't have much of a need for Wall and the $44.3 million he'll be making this season.
The contract was always a bit of an overpay, but injuries made it a lot worse.
Even with the contract, there are a few teams that could use Wall's service.
2. James Harden (Brooklyn Nets)
James Harden is another player who is a few years into his current contract.
Harden signed a four-year, $118 million contract extension following the 2015-16 season. The very next offseason, he signed another four-year extension. This one paid him $171 million.
Over the next four seasons, Harden averaged 32.5 points. He made the all-star team in all four seasons, won the scoring title three times, and won the MVP in 2018.
Entering his second season on the contract, Harden requested a trade. He began the season with the Houston Rockets but his numbers were way down through eight games. From there, they agreed to move him to the Brooklyn Nets.
Harden only played in 36 regular-season games with the Nets. His scoring was down, as he took the role of a facilitator. Even so, he remains the best shooting guard in the league.
He missed time in the playoffs and wasn't healthy enough to make a big impact when he returned in the Conference Semifinals.
Despite being the third scoring option on his team, Harden is making the second-most in the league this season with $44.3 million.
Following this season, Harden can opt-out of his contract. Even if he does, the expectation is he will agree to a new contract with the Nets.
1. Stephen Curry (Golden State Warriors)
For the fifth consecutive season, the title of NBA's highest-paid player belongs to Stephen Curry.
Less than a month after the Golden State Warriors won their second championship in three seasons, Curry signed a five-year, $201.2 million contract. He was the first player in NBA history to sign a contract north of $200 million.
Since signing the contract, Curry has added to his already impressive resume.
NBA Title (2018)
Three-Time All-Star
Two-Time All-NBA First-Team
All-NBA Third-Team (2018)
Curry only played in five games during the 2019-20 season. He came back last season and led the NBA with a career-high 32.0 points per game. Even at age 33, Curry showed everyone that he is still an MVP-caliber player.
This will be the final season of Curry's current contract. However, he signed a four-year extension this offseason that will pay him $215.35 million. Curry will remain the highest-paid player through the 2025-26 season.
He will make $45.78 million this season.
With Klay Thompson returning, the expectation is the Warriors will return to championship contention.
Everyone remembers Kevin Durant winning the title with the Warriors but it was Curry who led them in 2015. He has what it takes to do it again.
Looking Ahead to the 2021-22 NBA Season
Last season, we saw a thrilling postseason that ended with the Milwaukee Bucks winning their first title.
We're expecting the Brooklyn Nets and Los Angeles Lakers to meet in the NBA Finals, but you never know what might happen. Hopefully, we see a lot of action and parity this season.
For more NBA content, check out the following articles.
AUGUST
Casino of the Month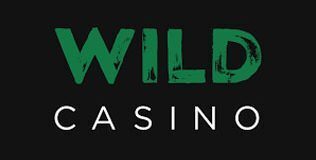 Welcome Bonus
250% up to $5,000
Read Review
Visit Site