Hide Bonus Offers
| | | | | |
| --- | --- | --- | --- | --- |
| #1 | Bovada Sports | 50% Up To $250 | Visit Site | Bovada Sports |
| #2 | BetUS | 125% Up To $2,500 | Visit Site | BetUS |
| #3 | MyBookie | 100% Up To $1,000 | Visit Site | MyBookie |
| #4 | Everygame | 100% Up To $500 | Visit Site | Everygame |
| #5 | BetOnline Sports | 60% Up To $1,000 | Visit Site | BetOnline Sports |
Ranking the Favorites for the All-Ireland Hurling Championship 2019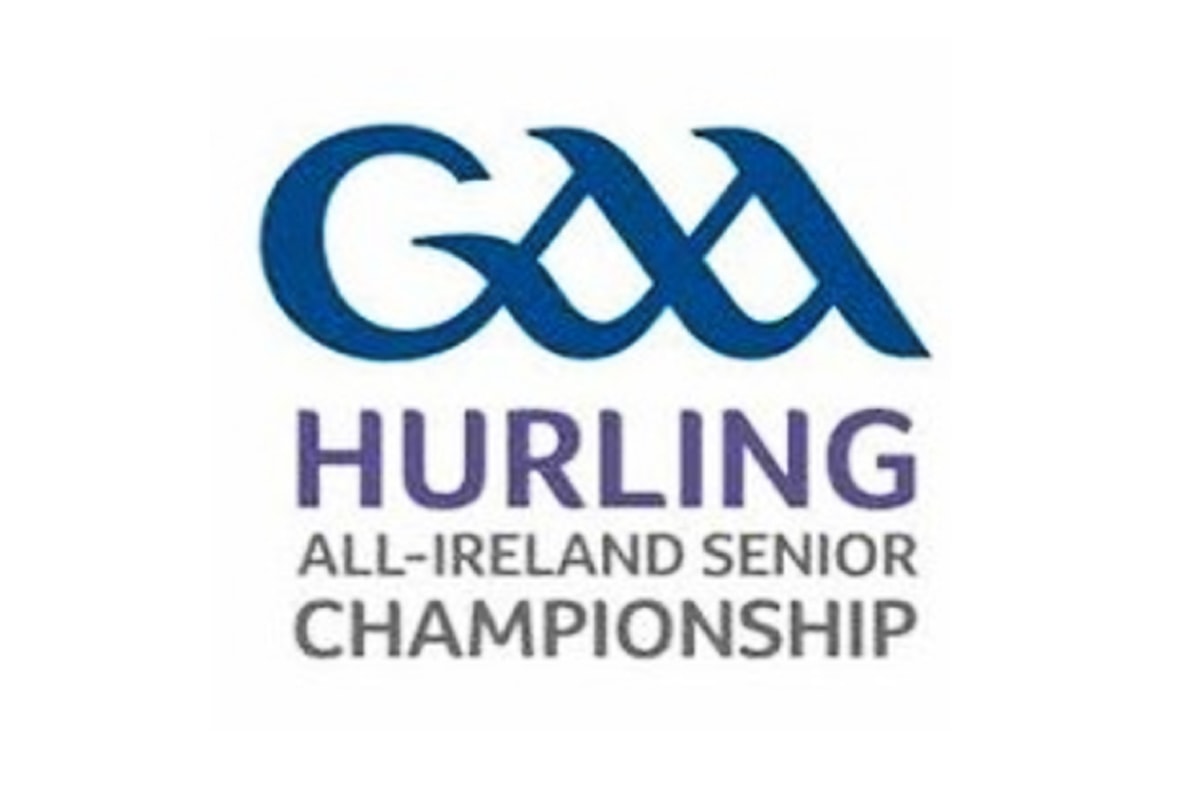 The 2019 All-Ireland Senior Hurling Championship is going to be a good one.
If the quality on show in the provincial championships is anything to go by, we might have one of the most exciting in years.
Newly crowned Munster champions Limerick are the consensus favorites to win their second All-Ireland crown in a row. You have to say that The Shannonsiders have looked extremely good this year and will be a very tough team to beat.
Their ice-cold response to Tipperary's two goals in the Munster final saw them win their first provincial title since 2013. That victory meant that it was the first time in 80 years that Limerick has held the All-Ireland title, Allianz League crown, and Munster Cup.
Despite early losses to Cork and Tipperary earlier this season, the Treaty Men have shown their appetite for success. At the end of the Munster final, they did well enough to beat Tipperary by 12 points, even if the game was a lot tighter than that score might suggest.
So, who can stop Limerick in this year's All-Ireland?
They will need to bring that cocktail of intensity, consistency, and quality if they are to win back-to-back titles. With Tipperary and Cork out for revenge, they will also have to play with the biggest target in competitive hurling on their collective backs.
Latest All-Ireland Senior Championship 2019 Winner Odds
The odds below come courtesy of Bovada and are subject to change.
Poor old Westmeath and Laois.
Just look at the odds for these two. Both counties are being given about as much chance as a snowball in hell here. I can't see many punters being brave enough to part with their hard-earned cash, even if those odds are the stuff of fantasy.
Out of the eight teams here, the bottom five are from Leinster.
Dublin's odds of +2000 pretty much say it all. The Dubs might be the force in football, but they have some way to go before they can establish themselves as the hurling team to beat in Ireland.
Wexford at +750 is the highest-rated team in the province, with former giants Kilkenny at +1200. Sure, Wexford claimed the Leinster Championship this year following a 26-23 over The Cats, but there is little between these two on any given day.
The three favorites are the Munster teams.
Cork at +600 can put it up to any team, while Tipperary at +300 will be heavily backed to win their first All-Ireland since 2016.
When it all comes down to it, Limerick is the bookies' favorites. You can get your hands on EVENS if you back the men in green to lift the Liam MacCarthy Cup.
Let's take a look at the defending champions first.
Limerick – EVENS
And some were worried about Limerick's chances ahead of the Clare game…
If The Shannonsiders had lost that game, sure, it would have been the earliest exit by the defending All-Ireland champs in 27 years. But they didn't. They absolutely destroyed Clare and showed everyone why they should not be doubted.
Losing two games in the championship is always going to affect a team. However, the way Limerick bounced back with the destruction of Tipp in the Gaelic Grounds is more than enough to warrant their place as the favorites this year.
I believe we are yet to see the best of John Kiely's group of lads. Furthermore, I think Limerick could be in the early stages of a hurling dynasty. Their defense, in particular, is incredible. Who else could restrict the free-scoring Premier County to 1-05 in a half?
Limerick is the team to beat this year. They have the best panel, incredible strength in depth, and are habitual winners.
A dangerous side indeed.
Tipperary +300
Less than a week ago, Tipp was the team to beat in the eyes of many pundits.
Such is the potency in their attack — and their miserly efforts in defense — that they were seen as probable winners. Well, until Limerick's solid wall of a backline prevented them from working their magic at the Gaelic Grounds.
Unlike Limerick, Tipperary has a worrying lack of depth, as evidenced by the injuries to Bonner Maher and Cathal Barrett. Despite the success of the U20s last year, the county doesn't seem to be able to promote the lads just yet.
Now, the problem of the age profile is something that will cause Liam Sheedy a few headaches yet. The balance doesn't seem to be there for Tipperary, even if they do possess the obvious tools to go all the way.
One thing Tipp will have to their favor is that they will likely play Dublin and Wexford en route to a potential spot in the final. That alone should bring confidence.
Will we see Tipp lining up in Croke Park in August? I think we will.
Cork +600
Cork. A very funny puzzle to try and work out.
On one hand, dropping losses to Tipp and Clare suggests that they have some very hard work to do in defense. Throw in the poor performance against Waterford, and the cracks look even more apparent.
On the flipside, there is true quality in the team. After all, they did beat Limerick and looked pretty convincing in their approach in that game. They will take massive amounts of confidence from that performance.
Now, there is scope to suggest that Limerick had an off day against The Rebels in that game. That is easily disproven when you consider that Cork was the only side to beat Limerick in the league and probably should have beaten them in last year's All-Ireland semi, too.
In team sports, some outfits are just all wrong for others. This idea applies to hurling, making Cork a team that The Shannonsiders will not relish playing again.
Players like the Cadogans — Eoin and Alan — can get the job done for these lads.
John Meyler should be optimistic. Cork is the wildcard pick for this year's title, in my opinion.
Wexford +750
Outsiders, certainly.
Still, Wexford could surprise a lot of people this year if certain things go the way this group of players would like them to.
The 2019 Leinster champs are the only unbeaten Tier 1 team and might be considered as further down the pecking order for All-Ireland candidates due to… well, they're not from Munster, are they?
Wexford is second to Limerick in terms of defensive strength. Their record is impressive, which is a testament to their solid backline.
Guys like Conor McDonald and Rory O'Connor ensure that their forward line is anything but impotent, too. They are a solid team and one that is very well-oiled and capable of pulling off a surprise here and there.
I say surprise, of course, because Wexford is not really considered as All-Ireland caliber just yet. Much like Limerick last year, there is a lot of promise to this group of lads, but there is also the expectation that it might be a little too soon.
As Limerick proved last year, consistency, bravery, and the occasional bit of luck can make for a winning side.
A likely semi-final with Tipperary could be the chance that this group needs to show the whole of Ireland what they are truly capable of.
Kilkenny +1200
Things haven't been as rosy as the 2000s and early 2010s for The Cats.
Heading into the final stages of the season, Kilkenny will be confident that they have a solid chance, however.
With a quarter-final against the winners of Westmeath and Cork to look forward to, the greatest hurling county in Ireland will be up for the challenge. The 36-time All-Ireland champions are not the force they once were so will need big performances to make it to the final.
This type of consistency has eluded the team this year. The loss to Wexford in the Leinster final was their third defeat in a row. Brian Cody might have looked a little down after the match but was philosophical enough, claiming that making a quarter-final was the most important thing.
Earlier in the championship, The Cats suffered from a string of injuries. However, they will be close enough to full strength in a couple of weeks' time.
If Kilkenny can find a way to get the best out of those around TJ Reid, they could surprise.
Dublin +20000
Dublin is a team on the up, for sure.
Having beaten Galway on their way to the preliminaries, they will have confidence in abundance. If they can kickstart their sometimes profligate forward line, they might pull off a surprise.
Mattie Kenny's famous attention to detail saw an excellent win over Tipperary in the league semi-final. They have a little more work to do before they can claim their spot at the big boys' table, but make no mistake, they are an improving team.
Laois +200000
Laois is the only other team left standing that is unbeaten in the championship.
The Joe McDonagh Cup winners might be rank outsiders, but they are arguably the most improved side this year.
With the Dunphys, Cha Dwyer, Ross King, and Mark Kavanagh to call on, they are capable of scoring free and plentiful. Fifteen goals in five games is no laughing matter, that's for sure, so expect an attacking philosophy whenever they take to the field.
I don't see Laois coming anywhere near the final, but what a run it would be if they could manage to get to the semis.
Waterford +250000
Killian Doyle's 3-61 in five games puts him as one of the players of the season.
Unfortunately for Waterford, the team hasn't been as consistent. We saw an excellent win over Offaly negated by a poor performance against Kerry at home. That loss was a sickener for the main outsiders this year.
If Laois is the most improved team this year, Waterford is the opposite.
Don't expect Cork to have much trouble against The Déise.
Betting on the All-Ireland Hurling Championship
The 2019 Senior All-Ireland Hurling Champions will need strong performances as well as a bit of luck to go all the way.
With competition in abundance, there is no clear path to Croker.
Limerick certainly looks like the side that has the confidence and momentum behind them. Putting back-to-back titles together would be an incredible achievement for Munster's most exciting team.
Still, Tipperary is a team that should not be underestimated.
Although they do not have the strength in depth they would like, if they can maintain a healthy panel and things come together for them at the right time, it would be no surprise to see them win.
Odds of +300 seem about right for Tipp.
Elsewhere, Cork at +600 might be a decent bet. They might have the mental advantage when it comes to meeting Limerick, which could be the defining moment of the championship.
Waterford might be the surprise package at +750. I'm certainly keeping my eyes on The Yellowbellies.
Kilkenny's strength might not be as all-conquering as days gone by. That said, at odds of +1200, they are a good outside bet.
As for the rest of the pack, I don't see them coming close to these five. But, in hurling, you just never know.
For me, Limerick has it all, and that's who I'm picking to win the All-Ireland.
Final Thoughts
Betting on the 2019 All-Ireland Hurling Final is going to be some craic.
There are a few teams who look more than good enough to go all the way, making the competition one that is hard to pick a winner from.
With Limerick seemingly hitting their peak at the right time, I believe they will have just too much in the bag. They will, in my opinion, register back-to-back All-Irelands for the first time in their history.
Still, who knows what this incredible championship might throw at us?
If you have a strong opinion on who will win — and fancy a bet on the 2019 hurling champions — why not head over to one of our top betting sites and put your money where your mouth is?