Ranking the Fabulous Four of Boxing – Who Was the Best?

Who was the best of the "Fabulous Four?" Was it Roberto Duran, Marvin Hagler, Tommy Hearns, or Ray Leonard?
This is a question that is as common as why the grass is green. Even for those who vividly remember those halcyon days of the 1980s, the modern-day debates over who was the supreme fighter of this god-tier quartet can still be a challenge.
For anyone with a strong interest in the last golden age of boxing, trying to rank these great fighters in any order is a hair-pulling exercise.
The reason being, of course, is that these four men were phenomenal in their own rights. They are bonafide all-time greats that just so happened to be thrust into the same era in order to all cross paths. They will forever be defined by their battles with one another.
Now, I think it would be a blasphemous act to rank these guys in order without introducing a few opinions to the party. And that's exactly what I'll be doing throughout this page.
I want to truly get to the bottom of who should be considered the best of the bunch. Today, I'm going to be ranking boxing's Fabulous Four according to personal opinion, from fourth place to first.
4. Thomas Hearns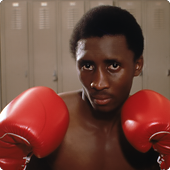 Don't get it twisted. Tommy Hearns might be ranked fourth on this list, but he is, without question, one of my favorite boxers of all time. Actually, the same opinion applies to all four.
But when it comes down to it, I feel that there are several reasons why the "Motor City Cobra" shouldn't be ranked any higher. Allow me to explain.
Unlike the other three boxers, Hearns had a discernible weakness, which was his chin. That might sound crazy, given the guy had only ever been knocked out by three men. But two of these stoppage losses came to Leonard and Hagler, and I can't paper over those cracks.
Another thing that unfortunately holds him back, in my opinion, was his inability to weather a storm. Against Leonard, in their first fight, he came within inches of handing him just the second loss of his career, only to collapse in the 14th round.
The rematch, which ended in a draw, was pretty controversial. Sure, Hearns had a right to believe that he won that fight. But Hagler more than edged him out in their subsequent encounter at middleweight, cracking his shell and subsequently knocking him out.
Against Duran, Hearns landed one of the most devastating knockouts ever witnessed in the ring. This moment is one that ranks among my favorite KOs ever, which is, of course, a matter of opinion.
But doesn't this tie into the narrative?
What I hate about ranking these fighters on just opinion is that every one of them has a right to place first on this list. It really just depends on the factors, achievements, and attributes that you find most important.
Hearns was a magnificent specimen of a fighter, standing at 6'2″ with a 78″ reach. For comparative purposes, Duran had a 68″ reach. Hearns had an incredible jab, fantastic power, and always brought excitement to the ring.
On top of that, Hearns was a five-weight world champion, and a very legitimate one at that. An underrated great, the Detroit native finished with a record of 61-5-1 with 48 KOs, in a career that spanned a few months shy of 30 years.
Hearns' record against the men on this list stands at one win, two losses, and one draw (1-2-1).
3. Marvin Hagler
Up next is Marvin Hagler, arguably the greatest middleweight to ever lace up gloves.
Like his counterparts on this list, Hagler has a clear claim to be considered the best of the bunch. But in terms of career achievements, Hagler's can be interpreted to be either uniquely more or obviously less impressive than the others.
Hagler only won a genuine title at middleweight, which separates him from the pack. But he's also the only fighter of the four to completely dominate in one weight class. In my opinion, he is arguably the greatest 160-pounder of all time, with only Carlos Monzon ahead of him.
Those who claim Ray Robinson deserves to be placed above Hagler at this weight should know that, while he was the greatest at 147, he wasn't as special at middleweight. But I digress.
When it comes to pound-for-pound, all-time greats, Hagler will always be up there with the true luminaries of the sport.
Aside from being technically incredible, Hagler was tougher than a coffin nail, and he had awesome stamina and endurance.
Perhaps the most famous win of Hagler's career was against Hearns in April 1985. This classic fight showcased the lion-hearted bravery of the future Hall of Fame inductee and showed just how vicious he could be when he turned up the heat.
Hagler had beaten Duran on points in 1983 but would go on to lose a controversial decision to Leonard in his final fight in April 1987.
Hagler retired with a record of 62-3-2, the second-longest title reign of all time, and the highest KO percentage of any middleweight champ of all time (78%).
That was Hagler's final fight, having been disgusted at the decision to award Leonard the win. Subsequently, the marvelous one decided to retire. He moved to Italy where he starred in a number of movies.
His record against the men on this list stands at 2-1.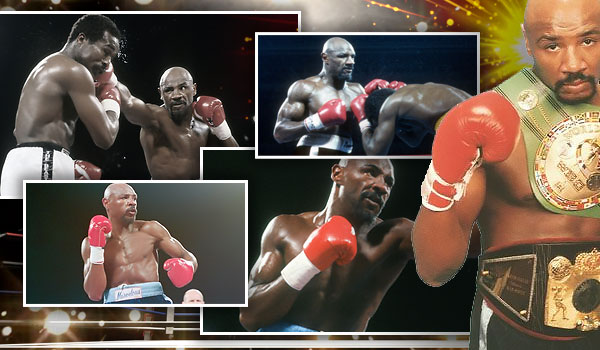 2. Roberto Duran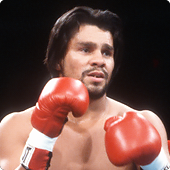 You might be thinking, "What else does Roberto Duran have to do to make the top spot in these rankings?" And if you're not thinking that, then I strongly recommend studying this guy's career a little more.
Duran is arguably the greatest lightweight of all time. In fact, I'm going to say it right here. He IS the greatest to ever fight at lightweight.
He had it all — power, skill, speed, defense, boxing ability… Duran was a phenomenal fighter.
But the fact is, he has losses against every other fighter on this list. He only ever managed to beat one, Ray Leonard, in 1980. But what a win that was.
It's very easy for some to discount just how good Duran was given that he ended his career with 16 losses. But in reality, these losses don't paint the full picture.
Having turned pro at just 16 years old in 1968, Duran matured into a man not long after. He then moved up from super featherweight to lightweight.
It was at lightweight where Duran earned the reputation as a fearless, destructive fighter.
Although he stood at just 5'7″, Duran was destined to move up. He was the number one pound-for-pound fighter in the world at that time, having cleaned out the division at 135. In June 1980, he beat Leonard, considered America's golden boy at the time, to make himself a household name.
However, one thing that he could not shake off was how he dealt with being outboxed by Leonard in the rematch.
Having gone toe-to-toe with Leonard in the first fight, he grew frustrated at the American's slicker, smarter strategy this time around. Whether he said "no mas," which translates into "no more" in English, is a matter of debate. What isn't a debate is that he clearly quit.
Despite this, Duran went on to win titles in four weight classes and became just the second fighter in history, after Jack Johnson, to compete over the course of five decades.
Duran started as a bantamweight and ended his career as a super middleweight. He is undoubtedly one of the greatest boxers to have ever lived.
Duran's record against Leonard, Hagler, and Hearns isn't great, however. It stands at 1-4.
1. Ray Leonard
Sugar Ray Leonard will always be one of my favorite fighters of all time. Like the rest of the guys on this list, he was a special fighter. But he had that "x" factor that made him stand out above the rest.
Now, you might be surprised about this, but I'll admit I found it difficult to pit my favorite fighter of the bunch at #1. And there are a few reasons why I had to think hard about giving him the top spot.
First of all, you can't deny history. Leonard, as great as he was, waited for the right time to fight Hagler. And even then, there's an argument that he lost the fight.
Although he beat Roberto Duran in the second and third fights, he fell into the Panamanian's trap and fought his fight. Now, on the flipside, I think this also showed ridiculous bravery against a dog like Duran, but he lost the fight by letting emotions get the better of him.
But as much as some folk enjoy harping on about Hagler getting robbed, Leonard's victory that night was incredible. We had the most dominant middleweight of all time in Hagler. Leonard had serious eye problems due to a detached retina coming back from three years in the wilderness.
Whatever you want to say about that fight, Leonard fought an incredible fight and was smart enough to steal rounds in the last 20 seconds, thus influencing the judges.
While Leonard is remembered by boxing enthusiasts for his incredible hand and foot speed, defense, and ring IQ, he also had a very underrated chin.
Leonard was a dog that could take the fight to the inside if he wanted it there.
For example, he was getting pieced up by Tommy Hearns in their first bout. The same Hearns that entered the ring with a record of 32-0, with 30 KOs. He had flatted Jose Cuevas in two rounds in his previous bout to win the WBA welterweight strap.
The fight was a classic. Leonard dug in and became the aggressor, which shook Hearns. Despite having his left eye badly bruised and swollen, Leonard — spurred on by Angelo Dundee's famous "You're blowing it, son," directions — knocked the Hitman out in the 14th round.
Leonard had it all, make no mistake about that. Sure, he was smart and knew what battles to fight, but he will always be a top-five welterweight of all time, at the very least. Of the 147s on this list, he was the best of them all.
Leonard finished with a record of 4-1-1 against the other three guys on this list.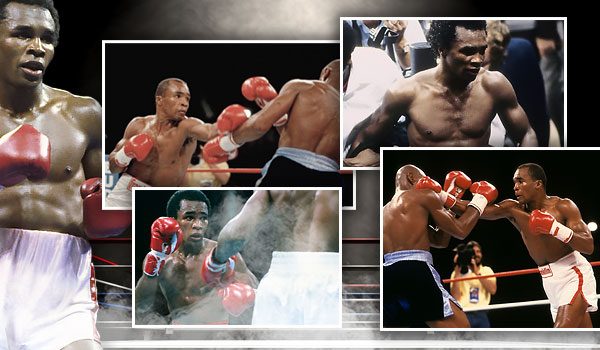 The Fab Four Series
Leonard, Duran, Hagler, Hearns. This is the order that I personally put these guys in, but I can understand why others might feel differently.
These fighters were just unbelievable to me. But what's even harder to believe is that we got to see them all fight one another. This was truly a golden age of boxing.
But I'm ending things here. As I said in my introduction to this piece, my rankings of the "Fabulous Four" is truly just a matter of opinion. And now, you know my reasoning.
In the future, I hope to write an entire series of articles on these boxers that will bring more statistics and facts to the table. These pieces will likely be focused on grading fighters according to attributes including speed, technique, and power.
Then, when I have finished covered everything, I will be tallying up the data and announcing who should really come out on top. So, fellow boxing fans, keep your eyes on our boxing blog for the Fabulous Four series that I will be releasing sometime soon!
August
Casino of the Month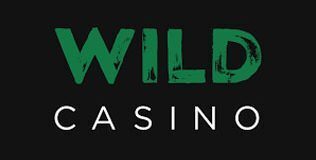 Welcome Bonus
250% up to $5,000