Ranking Cristiano Ronaldo's Top 5 Greatest Goals

Across 1,100+ professional career appearances, Cristiano Ronaldo has racked up more than 800 senior career goals for club and country. And no, that is not a typo.
The prolific forward has been scoring goals at an astonishing rate for the best part of two decades. From Sporting CP to Manchester United, and from Real Madrid to Juventus – CR7 scores goals wherever he goes.
But what are Cristiano Ronaldo's best goals?
Even at his advanced age, the Portuguese megastar is still hitting the back of the net on a freakishly consistent basis. Who knows? Maybe he's yet to score his best goal!
Anyway, let's forget about the future and look back on CR7's extraordinary past. Here's my crack at ranking Ronaldo's top five greatest goals.
5. CR7 Completes World Cup Hat-Trick With Stunning Free-Kick
Year: 2018
For: Portugal
Against: Spain
Ronaldo invariably ups his game in important matches. Of course, he is one of the greatest soccer players of all time – so he rarely puts in a bad performance. But when it comes to big occasions, he lifts his level even higher.
It's safe to say that Portugal's clash with Spain at the 2018 FIFA World Cup was a big occasion. The two rivals went head-to-head in the first round of the competition and produced an all-time World Cup classic.
After just four minutes, Ronaldo opened the scoring from the penalty spot. Spain equalized midway through the first half before Ronaldo bagged his second goal of the game just before the break.
Two goals in the space of three second-half minutes saw the Spaniards come from behind to lead 3-2. With only a handful of minutes remaining, Ronaldo and co. were staring down the barrel of defeat. Then, in the 88th minute – this happened…
When Portugal was awarded a free-kick on the edge of Spain's penalty area, the stage was set for one of Ronaldo's greatest-ever goals. And he didn't disappoint.
CR7 stepped up and curled the ball around the Spanish wall, leaving David De Gea with no hope of saving the shot. The goalkeeper could only stand and stare as the ball fired into the top corner of his goal.
Not only did Ronaldo rescue a point for his side, but he also completed a memorable World Cup hat-trick in the process. That's why this strike must be viewed as one of Ronaldo's best goals.
4. Ronaldo Defies Gravity to Score Towering Header
Year: 2019
For: Juventus
Against: Sampdoria
Ronaldo may be best known for his free-kicks and long-range strikes, but he is also excellent in the air. It could be argued that he is among the best headers of a ball in the game's history.
CR7 has scored almost 150 headers across his illustrious career. However, his physics-defying leap against Sampdoria in 2019 is undoubtedly to pick of the bunch.
Just look how high he jumped!
With the game poised at 1-1 just before half-time, Brazilian left-back Alex Sandro sent a looping cross into the box. The ball appeared to be flying over everyone, but Ronaldo towered over his marker and headed the ball home.
Believe it or not, Ronaldo's NBA-style leap was measured at 8.5ft (2.56m). Given that he stands at 6.1ft (1.87m), his feet were almost level with the defender's shoulders!
The next of Cristiano Ronaldo's best goals takes us back to 2009.
3. Ronaldo Nets 39-Yard Piledriver in Champions League
Year: 2009
For: Manchester United
Against: FC Porto
By the 2008-09 season rolled around, CR7 was already a global superstar. Operating mainly as a winger, he helped Manchester United win two Premier League titles and a UEFA Champions League crown – along with a host of domestic trophies.
The campaign before remains one of Ronaldo's best-ever seasons. He starred as the Red Devils clinched a famous EPL-UCL double, racking up 42 goals and eight assists in 49 appearances across all competitions.
After winning the first of his five Ballon d'Ors in 2008, it became clear that Ronaldo would move to Real Madrid. Before he left for Spain, though, he gave the Man Utd fans a memorable parting gift.
Man Utd drew 2-2 with FC Porto in the first leg of their Champions League quarter-final. Due to the away goals rules, Alex Ferguson's side needed to win the second leg to reach the semi-finals.
With less than six minutes on the clock in the second leg, Ronaldo picked up the ball almost 40 yards from Porto's goal and unleashed a rocket into the top corner of the net. The ball traveled so fast that Porto's goalkeeper barely had any time to react.
The sheer distance of this strike makes it one of the greatest goals that Ronaldo has ever scored. He had no right to shoot from where he did, but I guess that's what makes him so special, right?
2. That Iconic Free-Kick Against Portsmouth
Year: 2008
For: Manchester United
Against: Portsmouth
A year before Ronaldo almost burst Porto's net, he scored what many believe to be his best-ever free-kick. If you already know a thing or two about CR7, then you will know exactly which free-kick I am talking about.
Portsmouth visited Old Trafford in January 2008. Having netted in his previous two Premier League appearances, Ronaldo opened the scoring inside ten minutes against Pompey – sharing a one-two with Nani before finishing the move.
The Red Devils were awarded a free-kick on the edge of Portsmouth's penalty area two minutes later. The rest, as they say, is history.
From 25 yards out, Ronaldo used his famous knuckleball technique to lift the ball up and over Pompey's wall. The ball dipped before landing in the top corner of the goal, leaving goalkeeper David James rooted to his spot.
And when I say the top corner, I mean the top corner. Ronaldo could not have placed the ball better if he'd picked it up with his hands and walked it into the goal.
Wayne Rooney, Rio Ferdinand, and the rest of the Man Utd players swiftly mobbed CR7. The entire team embraced the Portuguese megastar, having just witnessed one of Ronaldo's best goals.
I know what you're thinking – how can it get any better than that? Well, it's time to check out #1 on my list of Cristiano Ronaldo's top five goals.
1. CR7's Outrageous Overhead Kick Against Juventus
Year: 2018
For: Real Madrid
Against: Juventus
A decade on from his iconic free-kick against Portsmouth, Ronaldo scored an even better goal. It felt like he was at the peak of his powers back in 2008, but he was still at the very top of his game in 2018. That tells you everything you need to know about the longevity of this guy.
In his ninth and final season for Real Madrid, Ronaldo secured three consecutive Champions League titles with Los Blancos. After knocking out Paris Saint-Germain in the round of 16, Real faced Juventus in the quarter-finals.
It took Ronaldo less than three minutes to mark the first leg. He made an early breakthrough in Turin, handing Real Madrid the lead with a poacher's finish.
But the best was yet to come. In the 63rd minute, Dani Carvajal chipped an inviting cross into Juve's penalty area. The ball was slightly behind Ronaldo, but he readjusted and produced an astonishing overhead kick.
You know a goal is special when the entire stadium acknowledges the strike. Even the Juventus fans stood and applauded, realizing they had just seen one of Ronaldo's greatest goals.
Funnily enough, Ronaldo left Real Madrid for Juventus just a few months later. The Italian giant paid a cool €112 million to acquire his services, and he went to chalk up 101 goals in 134 games in Turin.
Ronaldo netted countless world-class strikes in the famous Juventus jersey, including the incredible header against Sampdoria. But the overhead kick against Juventus has to go down as Cristiano Ronaldo's greatest goal of his career.
Final Word on Cristiano Ronaldo's Best Goals
With more than 800 strikes to choose from, picking Ronaldo's top five goals was no easy task. I mean, the super-prolific marksman has netted a ridiculous number of amazing goals over the years.
I could have included his backheeled effort against Rayo Vallecano in 2012. His 35-yard rocket against Sevilla in 2013 narrowly missed the cut, too, as did his strike against Arsenal in the 2008-09 Champions League semi-finals.
Ultimately, I'm happy with my top five. But if I haven't mentioned your favorite Ronaldo goal, feel free to leave a comment and let me know.
For more content detailing soccer, check out our soccer blog.
September
Casino of the Month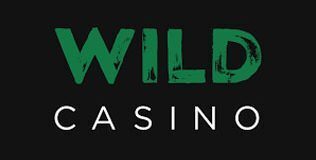 Welcome Bonus
250% up to $5,000