Ranking the Biggest NFL In-Season Deadline Trades of All Time

Blockbuster trades aren't as prevalent in the NFL as they are in the NBA. Having said that, we've seen a number of in-season NFL trades that proved to be worthwhile. At least for one side, anyway.
From Herschel Walker being dealt for a slew of picks to the Bills giving up on Marshawn Lynch, let's run through some of the biggest deals in NFL Trade Deadline history.
The focus is on NFL trades that happened in the days leading up to the deadline.
Amari Cooper in 2018
Traded From: Oakland Raiders
Traded To: Dallas Cowboys
Drafted 4th overall by the Raiders in 2015, Amari Cooper was off to a promising start as a member of the Silver and Black. He fell off dramatically in year three and continued to taper off six games into the 2017 season, Amari's fourth in the league.
Cooper's lack of steady production reached its breaking point on October 22nd just a week before the NFL Trade Deadline. Mark Davis signed off on a deal that shipped Amari to Dallas in exchange for a first-round pick – take a guess who got the better end of the move.
The Raiders selected Jonathan Abram 27th overall – Abram missed his entire rookie season with a torn labrum and posted a pathetic 35.9 PFF grade in 2020. Meanwhile, Cooper has been balling out in the Big D ever since.
One of the elite WRs in the game, Cooper assessed the bleak situation in Oakland quite plainly.
"I think the change of scenery was really necessary, I really, honestly, don't think If I would've stayed with the Raiders last season that I would've been able to flourish and reach some heights that I was able to reach as a Cowboy. So, it was definitely necessary."
Carson Palmer in 2011
Traded From: Cincinnati Bengals
Traded To: Oakland Raiders
The writing was on the wall in Cincy in 2011. The franchise drafted Andy Dalton and Carson Palmer failed to show up to camp. Palmer was coming off a miserable year and was turning 32 in December.
The crazy thing is despite having no leverage in the situation, the Bengals front office was able to lure a first and second-round pick from the Raiders as compensation. In fact, that second-round pick could have turned into another first-rounder had Oakland reached the AFC title game in 2011.
In any case, Cincinnati unloaded their decaying QB for two picks that would be utilized on Dre Kirkpatrick and Gio Bernard. Both Kirkpatrick and Bernard proved to be staples in the lineup as the Bengals proceeded to make the playoffs in each of the next five seasons.
On the other hand, Palmer played just two years in Oakland compiling an 8-16 record. He completed 60.9% of his passes in a Raiders uniform and threw nearly as many interceptions (30) as he did touchdowns (35).
Chalk this one up as a win for Cincy and yet another failed personnel decision on behalf of the Raiders organization.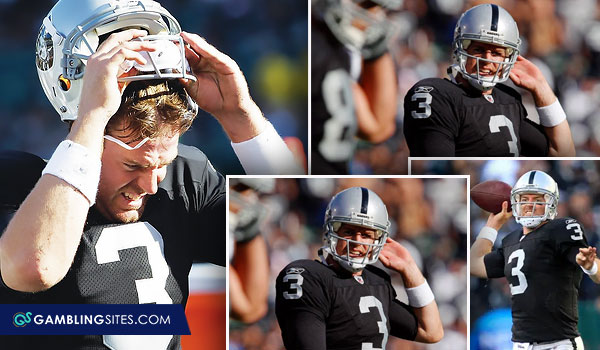 Marshawn Lynch in 2010
Traded From: Buffalo Bills
Traded To: Seattle Seahawks
I'm typically not a fan of sacrificing meaningful draft capital for a running back. However, swapping a future fourth- and fifth-round picks for an all-world RB that changed a team's culture – I think I can get behind that.
Check out "Beast Mode's" numbers from his first four full seasons in Seattle and tell me if you're on board with the trade.
Marshawn Lynch – First Four Seasons with the Seahawks
Season
Games
Rushing Attempts
Rushing Yards
Rushing Touchdowns
2011
15
285
1,204
12
2012
16
315
1,590
11
2013
16
301
1,257
12
2014
16
280
1,306
13
The definition of a between-the-tackles workhorse, Lynch was an absolute brute who required multiple men to bring him down. Marshawn led the NFL in rushing in 2013 and 2014; his contributions are a big reason the Seahawks were able to win Super Bowl 48.
Perhaps Seattle would have won Super Bowl 49 as well had Pete Carroll handed the ball off to Lynch in the waning moments. Patriots haters would sure like to think so.
Herschel Walker in 1989
Traded From: Dallas Cowboys
Traded To: Minnesota Vikings
Arguably the most talked-about deal in NFL Trade Deadline history, this one was a doozy. Three teams and 18 players/picks were involved, including a superstar running back who was coming off a 1,500-yard season.
Under the guidance of new head coach Jimmy Johnson, Dallas sent Herschel Walker to the Minnesota Vikings in exchange for eight draft picks at the 1989 deadline. Three of those picks were first-rounders (1991, 1992, 1993).
Walker went on to play 42 games for the Vikings over the next two-in-a-half seasons averaging a meager 53.4 rushing yards per game. Minnesota got blown out in the divisional round of the 1989 playoffs and failed to reach the postseason during the next two years.
On the flip side, the Cowboys turned the picks into Emmitt Smith, Russell Maryland, Darren Woodson, and Kevin Smith.
Dallas went on to win five NFC East titles and three Super Bowls over the next five years.
From 3-13 to a true dynasty, it's no wonder this deal has been coined "The Great Train Robbery."
Kyle Van Noy in 2016
Traded From: Detroit Lions
Traded To: New England Patriots
Bill Belichick fleeced the Lions front office pretty good on this one. The Pats acquired Kyle Van Noy and a seventh-round pick from Detroit; all they had to do was send over a somewhat trivial sixth round-pick.
In other words, the Lions were willing to part ways with Van Noy just so they could move up from pick #239 to pick #215 in the 2017 Draft.
Whoops.
The BYU product developed into a key cog in the New England defense over the next four seasons. The Pats hoisted the Vince Lombardi Trophy twice during that stretch, plus Van Noy was able to sign a $51 million deal in the 2020 offseason.
Talk about an NFL player benefiting from a transition!
Aqib Talib in 2012
Traded From: Tampa Bay Buccaneers
Traded To: New England Patriots
Here's another example of Bill Belichick timing things right. Tampa Bay was unhappy with Aqib Talib in 2012 after he was suspended four games for violating the league's policy on PEDs.
On November 1st, the day of the 2012 NFL Trade Deadline, the Buccs packaged Talib and a seventh-round pick to the Patriots and received a fourth-round pick as compensation.
Revitalized by the move to Foxborough, Talib produced valiantly for the Pats over the next year-and-a-half. More specifically, Aqib picked off four passes in 2013 and made the Pro Bowl and All-Pro teams.
Perhaps teams ought to stop doing business with Bill Belichick near the deadline.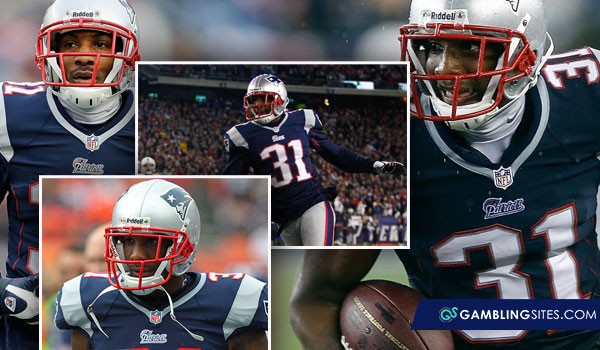 Marcus Peters in 2019
Traded From: Los Angeles Rams
Traded To: Baltimore Ravens
Just one day after trading for Jalen Ramsey, the Rams decided that Marcus Peters was now expendable. LA traded Peters for LB Kenny Young and a 2020 fifth-round pick. Baltimore GM Eric DeCosta is fortunate he didn't get arrested for burglary.
Kenny Young never panned out and the fifth-round pick was traded. Marcus Peters started the remaining 10 games of the season with the Ravens – here's what happened.
Baltimore went 10-0 and grabbed the #1 seed in the AFC Playoffs. Peters batted down 10 passes and registered three interceptions on his way to his second First-Team All-Pro selection.
As bluntly stated in this piece revisiting the Marcus Peters trade, the Ravens made out like bandits.
For more articles like these, be sure to check out our sports blog.
September
Casino of the Month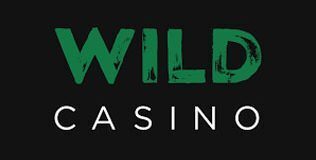 Welcome Bonus
250% up to $5,000