Ranking and Analyzing the Best Players for the 2022 NBA Draft

The NBA playoffs have reached the Conference Semifinals. That means eight teams are one step closer to the NBA Finals, but eight more teams are looking ahead to the 2022 NBA draft.
That's what we'll be doing as we look at NBA draft rankings. We'll break down the NBA draft top prospects by position. There's no doubt some positions have more talent than others. Because of that, we won't just talk about the top 25 players.
Let's start the NBA draft rankings for 2022 with the point guard position.
Point Guard Rankings for 2022
TyTy Washington Jr. – Kentucky
Kennedy Chandler – Tennessee
Jean Montero – G-League
Hugo Besson – France
JD Davidson – Alabama
There's no need to be coy about the point guard position. It's by far the weakest in the 2022 NBA draft. Our latest NBA mock draft only has one going in the first round.
TyTy Washington Jr. is the best NBA draft prospect at the point guard position. In his freshman season, the Kentucky guard averaged 12.5 points, 3.9 assists, and 1.3 steals. He is a solid combo guard, but his perimeter shooting could use improvement.
Washington only knocked down 35 percent of his three-pointers. It's not a terrible mark, but NBA scouts would love to see better numbers from their point guard. His quickness and defense should make him a top 20 pick.
Can Kennedy Chandler sneak into the first round? That likely depends on your NBA mock draft. His numbers are on pace with Washington.
13.9 points
4.7 assists
3.2 rebounds
2.2 steals
38.3 three-point percentage
The biggest reason he isn't above Washington is his size. Chandler's 6'1" height hurts his status as an NBA draft top player. Chandler looked strong in the second half of the season, but does he have enough talent to overcome his height?
Jean Montero and Hugo Besson didn't play in college. Montero played in Overtime Elite, while Besson played for the New Zealand Breakers in the Australian National Basketball League.
Montero is a great shot-creator, but he needs to become a bigger presence in the paint. Not to mention, his defense could use some work.
Besson has been improving his offensive game in the NBL. He became a better scorer, but he needs to knock down shots consistently. If so, he could be a nice shooter in the second round.
JD Davidson does a great job attacking the basket, but he only shot 30.1 percent from three-point range.
NBA Draft Shooting Guard Rankings
Jaden Ivey – Purdue
Shaedon Sharpe – Kentucky
Bennedict Mathurin – Arizona
Johnny Davis – Wisconsin
Dyson Daniels – G-League
The point guard position may be the weakest in the NBA draft player rankings, but there's no denying shooting guard is the cream of the crop.
The best NBA betting websites have three players in contention to go No. 1 overall, but Jaden Ivey is the best of the rest. He took a big step forward, averaging 17.3 points on 35.8 percent three-point shooting last season. For comparison, he shot 25.8 percent his freshman season.
His speed and playmaking ability have him near the top of the NBA draft rankings.
Shaedon Sharpe is one of the more intriguing prospects. Sharpe went to Kentucky as one of the top prospects but never played. Still, there's a lot to like about his game.
NBA draft prospect Shaedon Sharpe has a vertical of 49 inches.

To put it in perspective how crazy that is, Micheal Jordan currently has the highest vertical leap in NBA history at 48 inches. pic.twitter.com/FYIARanBbG

— Bradeaux (@BradeauxNBA) May 1, 2022
Honestly, his biggest drawback is becoming more acclimated with the game. That makes sense, considering he didn't play last season. Either way, he is one of the NBA draft's top players.
Bennedict Mathurin was the top player on an Arizona team with a No. 1 seed in the NCAA Tournament. Mathurin's length and athletic ability make him an intriguing option as a lottery pick. He averaged 17.7 points last season.
There's no denying that Johnny Davis was one of the best players in college basketball last season. Check out his numbers with Wisconsin.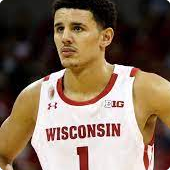 19.7 points
8.2 rebounds
2.1 assists
Davis is a great shot creator and rebounder for a guard. Ultimately, his status as an NBA draft best player will come down to his shooting. Davis only knocked down 30 percent of his three-pointers last season.
Dyson Daniels is a big point guard, but his 26 percent three-point shooting and 59 percent free-throw shooting will scare prospects. His upside should make him a first-round pick.
Ranking This Year's Top Small Forwards
Keegan Murray – Iowa
AJ Griffin – Duke
Ousmane Dieng – NBL
Nikola Jovic – Serbia
Kendall Brown – Baylor
The small forward position has a pair of top 10 prospects in Keegan Murray and AJ Griffin. At this time last season, Keegan Murray wasn't one of the best players in the NBA draft. However, a great season moved him into the top 10.
Murray averaged 23.5 points, 8.7 rebounds, and 1.9 blocks. He proved himself as a shooter, knocking down 39.8 percent of his three-pointers.
There's not much to dislike about his game. He is a knockdown shooter that can create his own and looks strong on the defensive end. He might not have the highest ceiling, but it's hard to find someone with a higher floor.
Keegan Murray's 3 level scoring is something 90% of teams can use ASAP.

Lack of ISO/outside creation & killer instinct is what can hold him back from being a 20+ ppg scorer/all star.

Don't see him dropping past pick 7 pic.twitter.com/GKkQiyK6Y3

— Ryan Hammer (@ryanhammer09) April 27, 2022
Griffin didn't have the spotlight at Duke, but he produced quality numbers. He averaged 10.4 points on 44.7 percent three-point shooting. His defense and rebounding aren't as strong as Murray's, but his shooting makes him one of the NBA draft's top prospects.
Ousmane Dieng and Nikola Jovic are a pair of international prospects.
Dieng played with Hugo Besson on the New Zealand Breakers. He had a rough start to the season, but his potential could have him in contention to be a lottery pick. Dieng is a 6'10" forward that has the handles of a guard. He'll need to improve his shooting to be a high-impact NBA player.
Jovic is one of the more intriguing prospects in the NBA draft. Check out his numbers from the 2021-22 season.
11.7 points
4.4 rebounds
3.4 assists
35.6 three-point percentage
Jovic has a versatile skill set. Some people have considered him a baby version of NBA MVP Nikola Jokic.
Kendall Brown had a tough freshman season, but his athleticism and potential should make him a first-round pick. Not to mention, he's a standout defender.
2022 Power Forward Rankings for NBA Draft
Jabari Smith Jr. – Auburn
Paolo Banchero – Duke
Jeremy Sochan – Baylor
Tari Eason – LSU
E.J. Liddell – Ohio State
The power forward position doesn't have as much depth as shooting guard, but they have two of the top prospects in the NBA draft.
The updated No. 1 pick odds have Jabari Smith Jr. as the favorite. Smith averaged 16.9 points on 42.0 percent three-point shooting. He is a 6'10" forward that can consistently knock down three-pointers. Smith has many great traits, but the shooting is above all.
Smith averaged over one block and steal while pulling down 7.4 rebounds per game. He is your prototypical NBA power forward. He likely tops the overall NBA draft rankings.
Paolo Banchero is right behind Smith in the battle for the No. 1 pick.
PAOLO BANCHERO
Age: 19.6 (at time of draft)
Duke Blue Devils
6'10, 7'1 Wingspan
17.2ppg – 7.8rpg – 3.2apg
FG%: 47.8, FT%: 72.9, 3PT%: 33.8

Arguably the most skilled offensive player in this draft, Paolo Banchero is an absolute stud out of Duke. Powerfully built at 6'10, 250lbs.. pic.twitter.com/6rOgpmz3u3

— The Front Office (@NBASkoolOfThort) April 26, 2022
The NBA draft rankings for 2022 have Banchero as one of the top players because of his offensive skill set. His three-point shooting isn't as good as Smith's, but he has the physicality to attack the rim.
Banchero isn't a great defender, so he'll need to work on that aspect of his game. He likely won't jump Smith for the No. 1 pick, but it's hard to see him going outside the top three. Perhaps the San Antonio Spurs will trade up to draft Banchero.
Jeremy Sochan projects as an impact defender in the NBA. He can switch onto guards and cover small big men. He shot below 60 percent from the free-throw line, so his shooting needs work. Tari Eason is in a similar position, but his shooting is much better.
E.J. Liddell had a great junior year with Ohio State.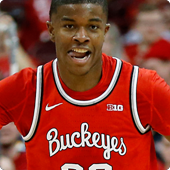 19.4 points
7.9 rebounds
2.5 assists
2.6 blocks
37.4 three-point percentage
His 6'7" height moves him down the NBA draft player rankings, but his physicality should make him a first-round pick. Liddell's body frame is similar to Draymond Green.
Top Centers in the Draft
Chet Holmgren – Gonzaga
Jalen Duren – Memphis
Mark Williams – Duke
Walker Kessler – Auburn
Christian Koloko – Arizona
If anyone is going to battle Jabari Smith Jr. and Paolo Banchero for the No. 1 pick, it's Chet Holmgren. Holmgren had a ton of hype ahead of his freshman season. He was a 7'0" center that could consistently knock down three-pointers.
Holmgren's numbers show why he's top three in the NBA draft rankings.
14.1 points
9.9 rebounds
3.7 blocks
60.7 field goal percentage
39.0 three-point percentage
I can't think of an NBA player like Holmgren. Maybe Kristaps Porzingis, but Holmgren is under 200 pounds. He has the potential to be a star in the NBA, but he'll need to bulk up if he wants to be a force in the paint.
Jalen Duren doesn't have the same offensive skill set as Holmgren, but he's 18 months younger. He has plenty of time to develop those offensive skills. Duren might not contend for Rookie of the Year, but his upside might be too good to pass up.
Duren averaged 12.0 points, 8.1 rebounds, and 2.1 blocks in his lone season at Memphis.
Mark Williams helped his draft stock with a great performance in the NCAA Tournament.
Mark Williams looked like a lottery pick and was the most impactful two-way player on the court in Duke's Elite 8 win, putting a lid on the rim, rotating all over the floor and bringing huge energy on the glass. Finished 6/6 from the field for 12 points, 12 rebounds and 3 blocks. pic.twitter.com/OlKEyOZ92D

— Jonathan Givony (@DraftExpress) March 27, 2022
He doesn't have an extensive offensive repertoire, but his 7'0" frame helps him pull down rebounds and block shots at a high rate—Williams projects as a solid rim protector.
Speaking of shot-blocking, Walker Kessler is one of the best in the NBA draft. The 7'1" center blocked 4.6 shots per game last season. He isn't as physical as Williams, but he has a solid offensive game.
Christian Koloko had a pair of great performances in March Madness. He should slot in as a late first-round to early second-round pick.
Holmgren could give the center position the No. 1 pick. Feel free to check out BetOnline to wager on the selection.
Bet on the NBA Draft at BetOnline

Visit Site
Advice for Betting on the NBA Draft
The NBA draft is a month and a half away, so I wouldn't worry if you don't have a read on who will go where. Right now, our only betting option is the No. 1 pick.
The Houston Rockets, Orlando Magic, and Detroit Pistons have a 14.0 percent chance to land the pick.
It's not often you see the No. 1 pick be a positional need over the best player in our NBA draft rankings. Still, it might not hurt to examine their roster before making your prediction.
The NBA draft lottery is May 17th, so we'll likely see more NBA draft props around that time. Feel free to check out our guide on how to bet on the NBA draft.
September
Casino of the Month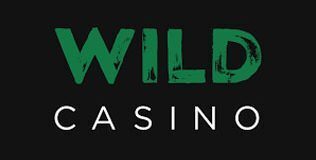 Welcome Bonus
250% up to $5,000