Ranking the Best NFL Team Logos

Some NFL team logos are iconic. People will see the logo and immediately recognize which team it belongs to.
Then, you have teams that put little creativity into their logo. Those are the worst NFL team logos.
It's always nice to switch things up with a light-hearted piece. But don't take offense if I rank your favorite logo low. This is all my opinion and I know other people will have a different one.
Let's check out my NFL team logo rankings.
Ranking NFL Team Logos 32-11
32. Washington Football Team
31. Cleveland Browns
30. Chicago Bears
29. New York Giants
28. Green Bay Packers
27. New York Jets
26. San Francisco 49ers
25. Los Angeles Rams
24. Pittsburgh Steelers
23. Los Angeles Chargers
22. Indianapolis Colts
21. Cincinnati Bengals
20. New Orleans Saints
19. Kansas City Chiefs
18. Dallas Cowboys
17. Seattle Seahawks
16. Arizona Cardinals
15. Tennessee Titans
14. New England Patriots
13. Atlanta Falcons
12. Houston Texans
11. Detroit Lions
I do not like logos that are just a letter or two. There's no creativity in that. That's why most of them make up my worst NFL team logos.
As we move up the board, there just wasn't enough creativity to crack into my top 10 NFL team logo rankings.
With that in mind, let's discuss my top 10.
10. Baltimore Ravens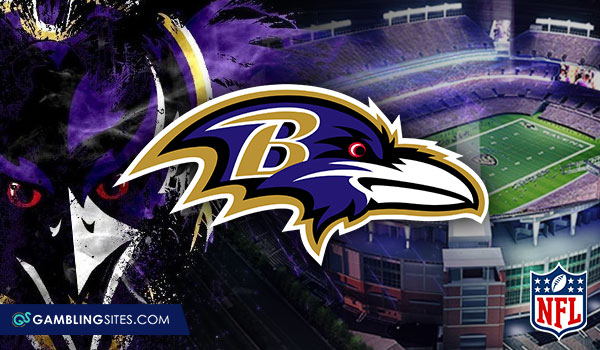 The Baltimore Ravens are one of five teams with a bird as their mascot. I like how their logo mixes different aspects of their team.
It's amazing how many teams don't have their mascot as their logo. Baltimore has a raven that represents their team colors of purple, black, and white. There's also gold, but they don't use that color as much.
Then, you have the "B" right in the middle for Baltimore. I think everyone knows the Ravens belong to Baltimore, but that "B" makes it more recognizable than it already is.
9. Philadelphia Eagles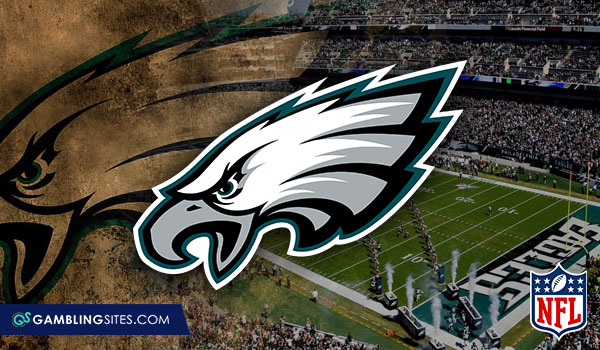 When it comes to best NFL team logos, the Philadelphia Eagles are number one among bird mascots.
The logo doesn't have too much color with a white base and black border. If you really look at it, there is a green border on the very edge.
I'd like to see more green, but I like how ferocious the Eagle looks. The Eagle looks like it's ready to swoop and hunt its prey.
Anyone who has been to an Eagles game knows their fans have a similar mentality. They come at the opposing team and fans no matter what the score is.
8. Carolina Panthers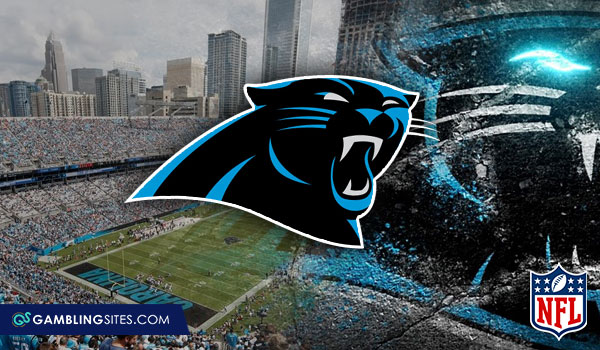 The Carolina Panthers have another ferocious-looking logo. That panther is roaring like it wants someone to get out of its face. It should scare opponents.
I've been saying how much I love when they incorporate color into the logo. That's why I love the black base with a blue border. Unlike the Philadelphia Eagles logo, the border color is noticeable.
It's the blue whiskers and white teeth that make it even better than it already is.
That panther is scary-looking. I wouldn't want my team going up against that in a logo battle.
7. Las Vegas Raiders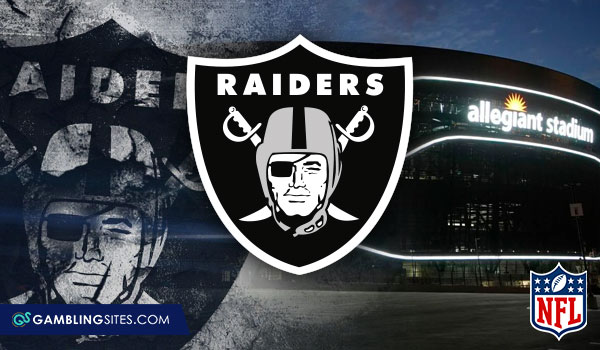 I find it hard to believe any NFL fan couldn't recognize the Las Vegas Raiders logo.
The Raiders have been sporting black as their primary color for as long as I can remember. It's no surprise that black accounts for most of their logo.
Right below "Raiders", we have a skull with an old-school leather helmet. Then, you have two swords crossing each other in the shape of an X.
I'm sure a lot of people have this higher on their NFL team logo rankings. The Raiders may have left the black hole in Oakland, but the logo keeps the tradition going.
6. Miami Dolphins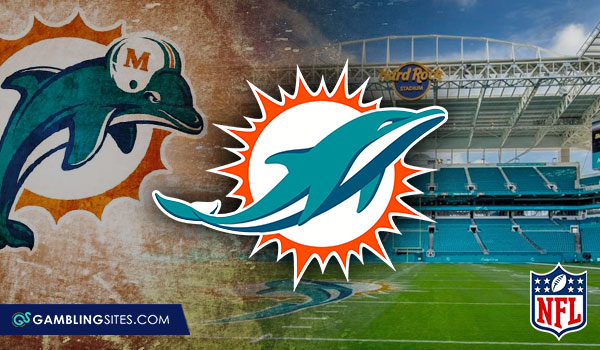 If you ask me, the most underrated NFL team logo belongs to the Miami Dolphins.
They have a dolphin right in the middle of it. The dolphin has an aqua color, which is so unique from other NFL teams that use basic colors.
Surrounding the dolphin is an orange circle that is in the shape of the sun. My favorite thing about the logo is how they incorporated outside factors.
The aqua color represents the color of the ocean in Miami, while the sun is a symbol for Florida's nickname, The Sunshine State.
5. Buffalo Bills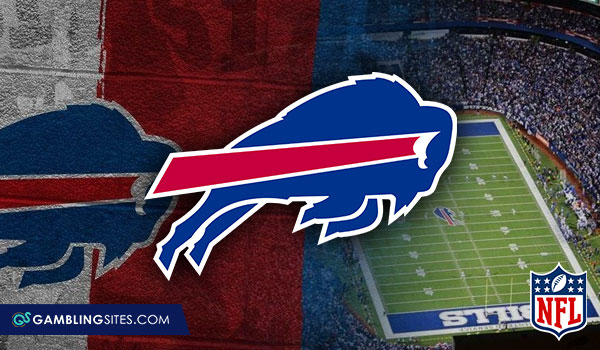 While I love the Miami Dolphins logo, my favorite NFL team logo in the AFC East is the Buffalo Bills.
I think it's interesting how the team incorporated a buffalo into their logo without including any eyes. Honestly, I think that makes it better.
We know the buffalo is going from left to right, and it allows them to put in the red stripe. The red stripe adds another team color and signifies the buffalo moving forward.
That buffalo is charging ahead in the logo and on the field. Imagine the Bills pulling him out for one of their games.
4. Denver Broncos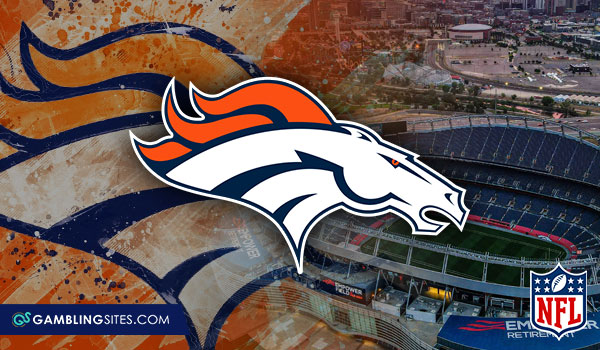 In my mind, the best NFL team logos consist of some kind of animal. The Denver Broncos logo is no exception.
Denver's logo features a horse that slightly has its mouth open with no teeth. However, the design just makes it look imposing. If you look closely, you can see an orange eye.
My favorite part of the logo is the orange mane. Obviously, I like how they incorporate all the team colors, but my favorite thing is how it looks like it's flowing through the wind.
It shows that Denver continues to push forward.
3. Minnesota Vikings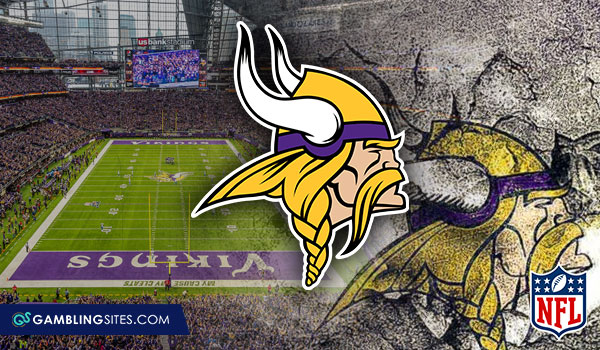 Now, we're getting into the true elites of my NFL team logo rankings.
I mean, how cool does the Minnesota Vikings logo look. It's your typical Viking with the gold hair and purple headband. Oh, and we can't forget about the gold mustache. It's crazy how a small detail like that can make it that much cooler.
The most recognizable and best part is the white horns. Could you imagine the logo without them? It'd still be good, but not top five.
They make it one of the best NFL team logos.
2. Jacksonville Jaguars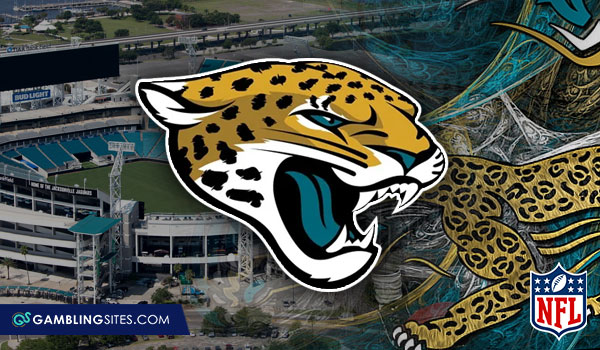 Oh look, another ferocious-looking animal. Yes, the Jacksonville Jaguars continue the trend among my best NFL team logos.
The logo is a bit different from other animals. Instead of using the full-body, this logo only uses the head of a jaguar. I think that makes it look even scarier.
Its mouth is wide open with sharp white teeth and a teal color tongue.
Perhaps my favorite aspect is the gold on top of its head with the black spots. I just love every aspect of this logo. It is one of the newer NFL logos and it is one of the best.
1. Tampa Bay Buccaneers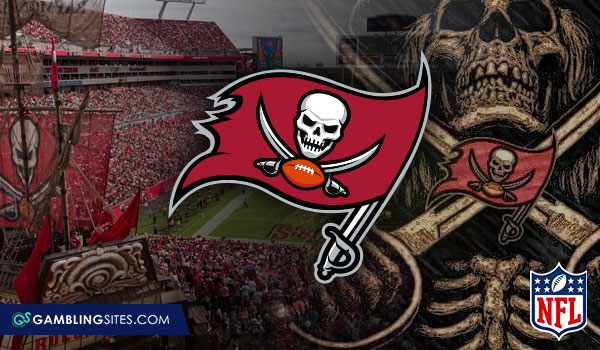 What isn't going right for the Tampa Bay Buccaneers? They have Tom Brady and they won Super Bowl LV. Now, they top my NFL team logo rankings.
Tampa Bay's logo is a red flag with a skull in the middle. Right below the skull, there is a pair of swords crossing each other horizontally.
Right where the swords cross, there is a football. If you haven't seen it, go look it up because it's so cool.
Imagine driving by a car and seeing that flag. We've discussed imposing logos but does it get more intimidating than that?
My Finals Thoughts on NFL Team Logos
I'm a big fan of logos that include creativity and small details that help them stand out. Adding in team colors is a big thing for me as well.
If you want one of the worst NFL team logos, just use a single letter like the Washington Football Team or Chicago Bears. You could also use an orange helmet when your mascot is a different color.
Are you interested in NFL betting content? Be sure to check out the top NFL betting sites.