Ranking the Best Fantasy Football Wide Receivers for the 2021 NFL Season

Fantasy football is the most fun and exciting summer activity in the world if you ask me, but I cannot tell you how crazy the hype is every year.
The debate on which players to target and pass on is always a fun project. I join so many different leagues with different rules that it does make for great balance and discussion.
I hope all of you join mostly PPR leagues, but the point is to have fun. I feel bad for those that only do whole points without any fractions or decimals.
Starting a few flex spots has started to trend since it allows you to play additional wideouts. Wide receivers have been featured more over the years, making it imperative to grab a few great ones. Do not hesitate and be sure to grab the best ones before they are all gone and you are stuck with scraps.
The depth is solid, but there are only so many special players available. With that, my focus here is on fantasy football wide receiver rankings for 2021, specifically the top 10 options to draft.
10. Michael Thomas – Saints
I will admit I spit the bit and ended up grabbing Michael Thomas in fantasy last season and surely, I was disappointed.
Not only did Drew Brees get injured and not have the proper send-off he deserved, but Michael Thomas also missed the majority of the season with a bad ankle sprain that did not allow him to look fully healthy.
He was slow and was very inconsistent due to iffy play at the quarterback position. So, I was wary of grabbing a guy coming off a career year and go figure that it backfired.
The Saints seemed destined to make a deep postseason run and despite major injuries to Brees and Thomas, New Orleans was arguably the best team in the NFC entering the postseason.
FantasyPros and Fantasy Football Calculator have Thomas among their top 10 wideouts, but the numbers change based on PPR full point versus half point.
In the non-PPR leagues, Thomas is a WR2 and is not worthy of being the first dozen guys selected at his position.
There are options I like just as much as Thomas but stayed with the Saint wideout due to his experience with Sean Payton. He needs to build a great rapport with Jameis Winston or else he could be disappointing yet again.
In PPR leagues, he should still be near top 10 production since he should be peppered with targets by whoever does start whether it is Jameis Winston and or Taysom Hill. The division is not loaded with defensive stars and New Orleans could find themselves in more shootouts this season.
It's arguable he should be higher than 10th in my 2021 fantasy football wide receiver rankings, while his ADP is simply too low right now.
Michael Thomas' ADP is definitely too low. Here's why https://t.co/cJ77H6LqSR

— Dave Loughran (@Loughy_D) June 28, 2021
It helps that a new season is upon us and Thomas should get back to having the productive All-Pro type of seasons.
Taysom Hill did not pass the eye test when he was called upon last year, but Jameis Winston is coming off a 2019 season in which Chris Godwin was one of the better options in all of fantasy football.
While the interceptions and turnovers are cause for some concern, Thomas can out-slant any wideout and should reap the benefits if he can avoid another injury-plagued season.
The yardage may not be off the charts and we are waiting for double-digit touchdowns as well. Still, Thomas has been a lock for 90-plus catches the previous four seasons and with an added game we should see another outstanding season from the former Buckeye.
9. Keenan Allen – Chargers
Mr. Consistency has been a PPR machine where leagues reward a full point per catch. Allen over these last four seasons has an average stat line of 100.8 catches to go along with 1,195 yards and 6.5 receiving touchdowns.
That is pretty remarkable for a guy that doesn't get much love. He still gets disrespected by the folks at Madden who rank his talents as just an above average option in the passing game for the Bolts.
Those recent numbers are solid WR1 numbers and absurd as a WR2 if you can grab him in the third round of any PPR format, whether it is full or half-point.
Non-PPR leagues are where he will suffer a bit and be more of a WR2 or WR3, but we won't be discussing the no-fun leagues any further.
Allen built a great rapport with rookie signal-caller Justin Herbert last season and we should see even better numbers in the new 17-game schedule. Playing that added game should help those who bring a safe floor in fantasy football. Allen is exactly that and he should feast on the AFC West competition.
The soon-to-be 29-year-old is the focal point of an offense that could look to be more explosive at times in 2021, but Allen grinds out the hard-earned yards by simply moving the chains on crucial third downs. Herbert will have more eyes on him, but he surpassed all the expectations that were placed on him.
We might even see become a borderline MVP caliber passer in the near future since he brings a ton of upside to the Chargers.
That will only benefit Allen more as he is entering the prime of his career. The catches, yards, and touchdowns will also have a serious chance of becoming career-highs in 2021 with an added game on the schedule.
There needs to be more love for Allen and the Chargers. Yes, they have gagged in crucial spots over the years, but they finally seem to have a good mix of talent and experience. Brandon Staley as the head coach should be ready for major success as a head coach.
Draft Allen with confidence as his lack of double-digit touchdown seasons is arguably the only category that is preventing him from challenging the top dogs.
8. Justin Jefferson – Vikings
Breaking the records of the likes of Randy Moss and Anquan Boldin is never an easy feat to accomplish. Jefferson did just that as a Viking rookie and we should expect similar numbers as a sophomore.
The kid was surreal in his rookie season and nobody should have been shocked after what he accomplished at LSU. He had so many virtuoso performances, none better than against Oklahoma in their College Football Playoff semi-final matchup.
Jefferson hauled in 14 catches for 229 yards and four scores. All four were in the first half against the Sooners and we hardly saw the starters play in the second half.
The benefit of playing in an extra game should help as well, but this kid has it all. The tremendous yards after the catch he reeled in last season was impressive and many are banking on more monster yardage performances yet again.
Jefferson reached paydirt seven times which was great when you factor in Adam Thielen had the third-most in the NFL (14). Together, those two make up one of the best wide receiver tandems in the NFL in 2021.
The 15.9 yards per reception in 2020 was flawless as he often caught a slant and took it to the house or came close to it. The lone downside would be Kirk Cousins tossing the pigskin to him.
As a fairly non-mobile passer, Cousins will need to stay healthy and avoid turning the ball over at will. We have seen those games where he has the turnover bug and the Vikings get skunked. That is a killer for fantasy football terms since offenses not being able to move the ball for an entire half is often costly.
Jefferson could fail to live up to some of his lofty expectations, but should at least come close due to his high upside.
Draft him in the second round as it may not be long before he becomes a consistent first round selection for many years to come if he has a respectable quarterback tossing it to him.
7. A.J. Brown – Titans
The Titans possess one of the more explosive teams in the entire NFL due to their monstrous running back, but also because of another physical specimen they have at wideout.
The addition of Julio Jones makes the Titans a Super Bowl contender, and was much needed after teams would stack the box and double Brown down the field.
Less pressure should allow Brown to be himself on this Titans offense. He breaks arm and leg tackles with the best of them and truly can turn a simple slant into a house call at any moment of a ball game. The dude is an absolute horse that needs two or sometimes three guys to corral him from exploding for a touchdown.
Brown can single-handedly carry an offense on his back, but he should see an increase of single coverages due to stacked boxes in preparation of Derrick Henry and now with Julio nearby. Brown has yet to top 70 catches through two seasons as a pro, but that should change in 2021.
Ryan Tannehill has improved as a passer over the years and Brown has picked up momentum in the process.
This Tennessee offense could go bonkers in the AFC South in 2021, and Brown would understandably be a big part of that.
Just imagine lining up against DK Metcalf and A.J. Brown in college while playing in the SEC. Two of the biggest freak shows on the planet and it was tough to see them lose as many games as they did.
Now to have Julio and AJ on the same field to go along with Henry almost makes it seem unfair. How do you stop this team from embarrassing your manhood?
Brown isn't arguably quite as heralded by most, but I give a major edge to the Tennessee wideout posting top 10 numbers due to his yard after the catch ability and double-digit touchdown potential.
6. DK Metcalf – Seahawks
The monster among men at wide receiver is a physical specimen that everybody wishes they could look like.
People are still talking about him chasing down Budda Baker on Sunday Night Football.
Budda Baker mic'ed up after being caught by DK Metcalf is pure comedy ? @buddabaker32 @dkm14

"How'd he catch my ass? What the f—?"

(via @AZCardinals) pic.twitter.com/RfSPEYwqIk

— ESPN (@espn) October 27, 2020
Metcalf has one of the more accurate deep ball throwers in Russell Wilson, so Metcalf is in fairly good hands from an offensive standpoint. The first month-plus of the season for Seattle was so impressive.
The issues down the stretch were in large part due to a shaky offensive line that could not allow the team to run the ball. Wilson was running for his life and Metcalf was seemingly their only legit option.
Tyler Lockett was either feast or famine and the struggles for Metcalf were an issue as well. He started to command double teams that the opposition really defended well against.
In the final five games, the Seattle star receiver could not break 100 yards and hauled in one touchdown. Those numbers will crush you come playoff time in your league and the yardage was arguably the worst part in those final five games (25 catches are respectable but the 264 yards is a joke come playoff time).
The overall numbers should continue to rise this season as the man is a freak athlete, but the opportunities could dwindle throughout the season going against the best division in all of football.
The positive side is that Metcalf has a favorable playoff stretch in the final three games (vs Chicago, Detroit, and on the road against Arizona). Draft this young stalwart with confidence as a WR1.
5. Calvin Ridley – Falcons
Julio Jones is gone, which means it is time to feast if you are Calvin Ridley. He was already the more productive wideout over the last season or two, but his career could really take off now.
First-round draft pick Kyle Pitts could get some looks that could prevent Ridley from becoming the number one player at his position, but it should be a great season ahead. Ridley has been a touchdown machine thus far in his career due to tremendous hands with a great route tree.
Matt Ryan still has a few more good seasons left in the tank and this Falcon offense is going to chuck it around a bunch. Julio has not been able to stay on the field consistently when he was there, so Ridley has plenty of experience being the number one target that an opposing defense tries to hone in on with double teams.
The Falcons aren't going to be winning a ton of games thanks to their struggling defense, but that means they'll throw a lot. More throwing means more fantasy points for Ridley.
The 26 touchdown catches that Ridley has hauled in have wowed most fantasy owners, but will there be any issues if the defense cannot get off the field? The target share should increase with Julio gone.
Ridley likely won't see much of a drop in an offense that is meant to sling it 40-plus times every week. Draft Ridley without any hesitation and feel confident since he should be one of the five best in 2021.
4. DeAndre Hopkins – Cardinals
DeAndre Hopkins was a superstar for Clemson that I coveted about a decade ago. Fast forward to the present day and not much has changed.
He was embarrassing dudes from the ACC and the SEC, it did not matter what competition he was facing. Throwing the ball up for grabs was sometimes the best gameplan when you had Hopkins on your side.
Nuk has been fortunate enough to have a few star signal-callers threading the needle, but he has been simply peppered with the ball in his career. He is an absolute target monster that will on average get a dozen or so targets on average.
There were some games where Kyler Murray was getting planted on his back and trying to escape for his life. Those games did not feature a heavy dosage of Hopkins, but he still gets his overall.
The connection between the two is obvious, and nobody can forget the amazing Hail Mary they produced.
The category that is preventing Hopkins from being the top option at his position has been due to a lack of touchdowns. Murray can throw a decent lob pass in the end zone, but the accuracy is not always there. Murray needs to become a better passer if Hopkins wants to become one of the best to ever haul in receptions.
Hopkins has combined for 13 receiving touchdowns the last two seasons and that is low compared to the top targets in the NFL. Arizona has also added a few more options in their passing game which could put things in limbo if the team struggles.
Christian Kirk, A.J. Green, and Larry Fitzgerald will command some attention and that could diminish some of the high volume numbers that you normally would expect from Hopkins.
The top target for Arizona should still excel this season, but those touchdowns need to increase if you are going to take him as a top-five wideout.
3. Davante Adams – Packers
The top wideout last season was Mr. Adams, and it's quite arguable he heads the top NFL wide receivers for 2021, as well.
The problem with finding Adam's proper place in the 2021 fantasy football wide receiver rankings is the uncertainty regarding the status of star quarterback Aaron Rodgers.
If Adams were to get stuck with some scrub for an entire season, then suddenly, I would drop Adams like a bad habit. He would still garner WR1 upside by most experts, but I would not be comfortable taking him with a first-round selection if that somehow were to go down. What a 2020 season he had though.
Adams is the best route runner in the NFL arguably and his sure hands in the red zone go a long way when Aaron Rodgers is throwing it your way. We have seen the top Packer option for Rodgers hauling in double-digit touchdowns in four of the last five seasons. That will be a trend that is likely to continue if No. 12 is threading it at Lambeau Field.
The Green Bay offense is at its best when Rodgers is getting the ball out of hands quickly and has enough to dissect the defense with the medium-range flings that look so effortless.
It's worth mentioning that Adams has also created drama by talking about how much he'd like to play with Las Vegas Raiders quarterback Derek Carr.
He did quiet the rumors, though.
"I'm a Packer, so I can't really get too far ahead on that. When the season ends and if nothing's figured out, then maybe we'll have something to talk about."
Foreshadowing, much?
Adams possibly creating his own contract issue with Green Bay probably won't disrupt his fantasy value in 2021, but it's worth mentioning.
An extra game is on the slate for the Packers and while the schedule is tougher, the division is not looking good. One could argue we could see more passing attempts since the Packers may not win as many games as they did last season.
Adams will be a beast yet again if the reigning MVP returns, and he should be among the first few receiver selections in any draft that favors wide receivers.
2. Stefon Diggs – Bills
Stefon Diggs was a one-man wrecking crew and was not drafted in the first few rounds in most drafts last summer. I was able to snag Josh Allen in the mid-rounds but was not smart enough to double down on the Bills dynamic duo.
I probably should have, as these two turned into one of the best QB-WR duos in the NFL.
Diggs has been a solid performer for years and has helped many fantasy owners over the years (myself included), due to his high volume of catches. While his last season with the Vikings was not newsworthy, he has now had over 100 catches and at least 8 receiving touchdowns in two of the past three seasons.
Most wideouts cannot do that unless you are a superstar. Diggs is entering the phase and will be looking forward to yet another great season with Josh Allen.
Diggs is an undersized receiver that is so smooth when he is going out for a pass. The quickness and burst out of his routes are exceptional, but he rarely drops a pass as well. While he won't break many tackles or move a pile of would-be tacklers, he is smart and is often a step ahead of the opposition.
The Bills will be featured in five primetime games in 2021 and I will be banking on Allen to connect with his star weapon more often than not.
Take the star option in Buffalo as early as the final few picks in round one. I have seen him go just after the top five in leagues that feature all flex in full-point PPR leagues. Diggs is a reception machine and makes his play look so effortless while he dazzles us in the AFC East.
1. Tyreek Hill – Chiefs
The best wide receiver in football is up for debate and many argue the top fantasy option at the position is, as well.
However, Tyreek Hill truly is a blur on the gridiron, and he once again has the Chiefs as the Super Bowl favorites at the top NFL betting sites.
Hill and co. are dreaming even bigger than just winning another title, though. They have their sights set on going undefeated.
"The future is what Patrick Mahomes said: 20-0. That's what we're shooting for."
Hill is an absolute speed demon that is tough to track down wherever he may line up. A threat to touch the ball in a variety of ways, Hill will flourish yet again with Patrick Mahomes.
It helps that Mahomes has been flawless in the opening month of football, but Hill is an unstoppable force when healthy.
His Week 12 line of 13-269-3 last season equated to 57.9 fantasy points. That's the type of upside that wins you a week all by itself.
The safe floor he brings is always there with Mahomes slinging the pigskin to him. The ceiling is where every owner starts to drool occasionally over the Chief speedster.
Consider Hill an elite WR1 option and a must draft first-round selection in all PPR leagues.
More Fantasy Football Rankings for 2021
The above wide receivers are the best in fantasy football for 2021. You may not necessarily agree with my 2021 fantasy football wide receiver rankings, but picking any of these guys will put you in a good spot.
Rankings only get you so far, of course, as you'll always want to factor in supporting cast, injuries, schedule, and so much more.
You need to start somewhere, though. These 10 wide receivers should be on your radar, and I've taken a look at some other positions to help you prepare for the 2021 fantasy season.
For a little more help, check out the 2021 fantasy football player rankings below.
AUGUST
Casino of the Month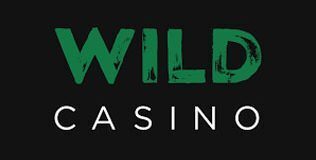 Welcome Bonus
250% up to $5,000
Read Review
Visit Site