Ranking the Best Fantasy Football Tight Ends for 2021

There isn't a better time of the year than the end of the summer. It could depress some of those who live in cold climates, but the end of summer means fall is approaching.
Fun in the fall means weekends full of watching football and preparing for fantasy football drafts at the end of summertime.
PPR leagues are where it's at, but the bottom line is that fantasy football should be enjoyable. Some leagues make it mandatory to have a tight end in your starting lineup. That could mean drafting at least two players at the position is also a requirement. If you do not start a tight end, then there will be potential value on all players at the position.
Crack open a few brewskies this summer by going over some research and check out some more of my fantasy football coverage.
Without further ado, here are my top 10 fantasy football tight ends for 2021.
10. Logan Thomas – Washington
Ryan Fitzpatrick is a gunslinger, and he will be the one under center for Washington in 2021. Fitzpatrick is not one to hold onto the ball too late, so expect Thomas to get more than enough opportunities at becoming a TE1.
One look at the 2021 NFC East betting preview, and it's clear that Washington is in a capable division to find more offensive success than they did a season ago. Their defense should also win the battle of field position and set them up in plus territory with more scoring chances.
Thomas was a former quarterback at Virginia Tech, but his size has helped him find success in the NFL.
The 72 catches and six scores allowed Thomas to finish as the number three tight end in many leagues last season.
After Kelce and Waller, we saw a ton of new faces in the top 10. Thomas has a great shot of staying in the top 10 if he can continue to blossom in the Washington offense.
Take him as a middle to the late-round tight end that is worthy of starting in all 12-team leagues.
9. Robert Tonyan – Packers
The success of the Green Bay offense will likely come down yet again to Aaron Rodgers carrying this squad.
If he's in town, that is.
If he stays and plays inspired football, then we could see another stellar season from Robert Tonyan. A lot has been made that the tight end position is almost irrelevant, but Tonyan is coming off a career season in which he scored 11 times.
He hauled in 52 passes for 586 yards, and that was on a team with Davante Adams and Aaron Jones. Those two draw a ton of attention and post gaudy numbers next to Aaron Rodgers.
The touchdowns likely won't reach double-digits yet again, but he will be a reliable target that should be worthy of starting in most formats with weekly tight ends. The weeks he does not score can be costly, but it will be tough to project when he reaches paydirt.
8. Dallas Goedert – Eagles
Zach Ertz is still an Eagle at the time of this article, but it's been speculated for some time that he could be traded before the season starts.
Either way, Goedert is the expected red zone target for Jalen Hurts in 2021.
The Philadelphia offense should improve, but the added weapons will make it tough for Goedert to have consistent numbers. Through three seasons, the Eagle young tight end has reached paydirt only 12 times thus far.
Owners want more points, and it will be tough if the targets are not more consistent. That will make it tough to become an elite option, and there will be some matchups where he is bench-able.
Jalen Hurts will likely take strides as a pocket passer, but the improved depth will make it a crapshoot. DeVonta Smith, Jalen Reagor, Travis Fulgham, and perhaps Zach Ertz will make it tough for steady numbers. Miles Sanders should also cut into the pass game workload.
While the run game likely will not be a vital part of the offense, Hurts has shown that he may run and take scores away from his pass-catchers, which surely hurts the stock of Goedert.
FantasyPros and Fantasy Football Calculator both have Goedert in their top 10 fantasy football rankings at tight end, and he should be drafted as such.
7. Noah Fant – Broncos
The amount of former Hawkeye tight ends on this list may bug you Big Ten haters out there, but it should not come as a surprise. Big tight ends with quick feet and solid hands will always get opportunities in the NFL if they had produced on the collegiate level.
Fant has looked the part thus far in Denver despite many issues on the offensive side of the football. Since Peyton Manning has retired, Denver has not come overly close to reaching the playoffs due to a lack of production under center.
That is a factor that comes into play for all players you select in fantasy football. Increased opportunities are vital, but all targets are not created equal.
Fant had some nagging injuries last season despite not missing many games, but the numbers were limited. Hauling in just six scores through two seasons in the NFL is a tough pill to swallow as a fantasy owner.
The numbers need to get better, but that will be easier said than done if the quarterback room continues to struggle in Denver. The upside is massive, but be wary of taking him near the top five tight ends and hope he falls a bit closer to the top 10.
6. T.J. Hockenson – Lions
For the first time since Scott Mitchell was the quarterback (only half-joking), Matthew Stafford is no longer under center for the Lions, and the Jared Goff tenure has begun.
Hockenson has been a beast since his days at Iowa, but getting the pigskin more should be imperative for Detroit this season.
Hockenson received 101 targets in his second season in the NFL, and the hope is that those numbers will continue to increase. If the volume is there, many fantasy football analysts seem to think the sky is the limit.
Travis Kelce is 31 and can't be fantasy football's TE1 forever.

So who's next?

TJ Hockenson, right?

— Kate Magdziuk (@FFballblast) June 27, 2021
The touchdowns are something that could be a bit fluky like it often is for players in the NFL.
Detroit, on paper, may have one of the worst records in the NFL, but the hope is the catches and yards will continue to climb up the rankings among the tight ends.
Another reason to like the upside for the former Iowa Hawkeye is due to a lack of talent at wide receiver. Breshad Perriman and Tyrell Williams are the projected starting wide receivers to start the 2021 season. That ranks among the worst in the entire NFL and surely benefits Hockenson.
Goff could take a ton of seats this season since the Lions will be playing from behind a lot. That is good and bad when looking at teams that are forced to thread the needle.
Drafting players on passing teams is usually a positive, but bad teams can often get skunked. That means some games are blowouts where the backups replace the starters, and the number of possessions is limited. Take him with upside potential, but just be sure not to reach too much.
5. Kyle Pitts – Falcons
Pitts was an absolute machine in the SEC and terrorized every opposing defensive coordinator until the wee hours of the morning. There were no answers in the red zone against the rangy tight end that ran routes like a wide receiver with wheels.
Not only was he the biggest dude on the field more often than not, but no matchup was overly difficult for him. Guarding this genetic freak is impossible, and it will be fun to see how the NFC South adjusts.
Losing Julio Jones benefits the production and targets that Pitts should receive from Matt Ryan. Atlanta does not enter the season with much of a ground game, and the offensive line has had issues, as well.
Atlanta will also be projected to finish last in the majority of NFC South preseason magazines and rankings. That should help Pitts if the offense is playing from behind in most of their games.
While Calvin Ridley will be the go-to guy and steal touchdowns from everybody on the team, Pitts will have plenty of chances. Matt Ryan has thrown for 30-plus passing touchdowns in two of the last five seasons, which gives somebody like Pitts solid upside.
While the rookie will take a backseat to Ridley, as mentioned above, there is not another player that jumps out to steal many looks from Pitts. Atlanta went after him with the 4th pick in the 2021 NFL Draft for a reason, too.
Pitts has an advantage playing in the Dome without the climate making any sort of an impact in home games. The entire division is a great situation in terms of the domes and or warm climates. New Orleans and Tampa Bay are solid matchups, and the Carolina defense was inconsistent last year.
Bank on Pitts having great upside in many games this season where a touchdown may put him over a dozen points in PPR leagues. All rookies suffer through some disappointing games, but this offense should rely on him throughout the season, and the numbers will speak well in his first season.
4. Mark Andrews – Ravens
Being a top target on a playoff squad that has hopes of reaching the Super Bowl is never a bad thing. Andrews catches a ton of touchdown passes from Lamar Jackson and is truly the top red-zone option when it comes to the passing attack.
The bad news is the Ravens are a heavy-run team that relies on their rushing attack to open things up offensively.
They can be vanilla without taking much risk in spurts of a ball game, and Jackson will have some games where he does put it all together.
In those games where Baltimore just keeps it on the ground, nobody does much of anything among the pass-catchers, and that includes Andrews. Baltimore is capable of playing keep away by running it 40-plus times and dominating the time of possession.
The overall value is respectable since Andrews has shown flashes of elite production and has been above the lower-tier and even mid-tier players at tight end. Be wise with Andrews in the mid-rounds by understanding he can be feast or famine in a position that has shown to be frustrating.
3. Darren Waller – Raiders
The former Yellow Jacket has been an absolute monster for the Raiders these past two seasons. Waller is built like a machine, but he has speed that most defensive backs cannot keep up with.
He's been quite productive in a huge role the past two years. Just look at his gaudy numbers in Jon Gruden's offense.
| | | | |
| --- | --- | --- | --- |
| Year | Catches | Receiving Yards | Touchdowns |
| 2020 | 107 | 1,196 | 93 |
| 2019 | 90 | 1,145 | |
If Waller can improve upon the scoring, he should be highly regarded as a second or third-round pick. Even if he only reaches a half-dozen scores, the Raider passing target can become the second-highest scoring tight end in fantasy.
If he can continue to be the consistent and main option for the Raiders, the numbers will follow.
Waller surprised some by having consecutive seasons with All-Pro numbers. There are only a few star options at the tight end position, and Waller is one of the best athletes in the entire league.
FantasyPros and Fantasy Football Calculator both agree my ranking is worthy of a top-three selection at the tight end position. Take Waller with confidence and do not look back, especially if he falls to the third or fourth round in leagues that value tight ends. In those that tight ends may only count in the flex slot, Waller is more than worthy than wide receivers outside the top 20.
2. George Kittle – 49ers
Kittle has been a one-man wrecking crew for the 49ers, and the NFC West has taken note. Last season was a tough one with Kittle missing half of the season, but he was hurt severely for most of it.
A machine when he steps on the field, Kittle is so valuable that he does not even have to touch the ball. The ability he has shown as a blocker is impressive and there may not be much preventing him from opening holes for the San Francisco backfield.
No matter who you talk to, Kittle is absolutely near the top of the NFL tight end rankings in 2021.
Kittle must stay healthy if you are going to spend a second or third-round selection on the physical pass-catcher. He was a major disappointment last season, of course, but the production should be there to return to national relevancy as a top 30 selection.
In those leagues that do not start a tight end, Kittle may not have the same value. He has never hauled in 90-plus catches or more than five touchdowns in his career yet.
Those are brutal numbers on a player that you could be taking as the second top tight end.
Still, there is an upside to be a solid selection if he were to last to the mid-rounds. It doesn't get much better than Kittle if he can manage to play close to 17 games. The 49ers are looking for proven playmakers, and Kittle has been a stud when he is on the gridiron.
1. Travis Kelce – Chiefs
Another option that comes close to the production that the Chief star tight end has shown these last five-plus seasons. Kelce cannot be stopped when Patrick Mahomes is threading the needle, and it does not look like it will stop anytime soon.
The top NFL betting sites love KC to make another Super Bowl run this year, and logic suggests Kelce would continue to be a big reason why.
He sure has been to this point, as Kelce has hauled in over 300 receptions the last three seasons with nearly 4,000 yards. Throw in his 26 receiving touchdowns, and he ranks among the top passing targets in the entire NFL regardless of position.
Heck, he even broke a record last year.
Travis Kelce breaks George Kittle's record for most receiving yards in a season for a TE ?

Amazing season. @brgridiron pic.twitter.com/uP5VAxfp3n

— Bleacher Report (@BleacherReport) December 27, 2020
Depending on your league rules and strategy, Kelce matches up well with any top wideout in the NFL.
The catches, yards, and touchdowns are elite, and it only adds to his value that Mahomes is his signal-caller. Andy Reid as the play-caller makes this offense flawless, but the speed and overall attention drawn to Tyreek Hill also make Kelce even more worthy of being selected with a first-round pick.
In leagues that are heavy on the tight end, Kelce becomes even more vital.
After a few rounds, the value of the tight end position starts to become non-existent. Kelce, George Kittle, and Darren Waller are stars. After those three, the consistent point production starts to fall off a cliff. The position, in general, has been a struggle for many years. It has been tough to watch even with the increased number of plays, yards, and points.
Treat Kelce with the utmost respect and be thankful if you were to land one of the premier players in fantasy football. He has been an All-Pro performer on the perfect offense in football and is in his prime. Take advantage of the dominance from the Kansas City tight end while you still can.
Summary
Drafting tight ends in fantasy football can be an odd process. You don't want to wait too long in your fantasy draft, or the good ones are gone.
It always feels like a lot of draft capital to invest early in that position in that same breath. Having a stud tight end that can give you a win at a position on a weekly basis can be worth the risk, however.
Whatever your 2021 fantasy football strategy is, hopefully, my 2021 fantasy football tight end rankings at least nudge you in the right direction.
If you're drafting early, Kelce, Kittle, and Waller are likely the guys you're eyeing. If you can't get them, waiting until the middle rounds or possibly later may be the way to go.
Of course, correctly nailing the tight end position is just one piece to the puzzle. For more fantasy football drafting advice, bookmark our fantasy sports blog.
September
Casino of the Month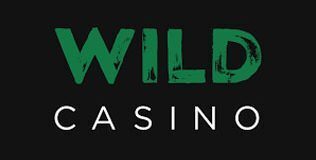 Welcome Bonus
250% up to $5,000