Ranking the Best Fantasy Football Quarterbacks for 2021

Fantasy football is highly entertaining, but many will struggle if they cannot find a top-notch quarterback.
Most leagues have similar points with the yardage and touchdowns being close. Many always ask whether or not to draft a quarterback early in leagues and I always tell them to be patient, study your league, and know who is in your league.
Be sure to know if there are bonuses for 300-plus yards passing or any other additional numbers that can add to your fantasy total. In the end, how you value fantasy quarterbacks – and when you draft them – will depend on your league.
For now, I'll just go through my fantasy football quarterback rankings for 2021, and point you to the top passers, regardless of how they might fit into your league.
10. Jalen Hurts – Eagles
Jalen Hurts had a solid rookie campaign and made fantasy headlines due to his ability to put up points from his rushing skills. Hurts was such a tough runner at Alabama and Oklahoma, but he flashed in those final four games that he started for the Eagles.
His ability as a dynamic playmaker is undeniably what makes him compelling for 2021, and some feel he's ready to prove his critics wrong.
Hurts ran for over 300 yards and finished with three rushing scores, but his passing numbers were slightly better than many had anticipated.
Whether or not Hurts is the future of franchise for the Eagles is yet to be determined, but Hurts should have the opportunity to put up impressive numbers with a full workload ahead of him.
FantasyPros and Fantasy Football Calculator both have Hurts in their top 10, just barely. The Eagles could be a mess this season whereas others believe they could challenge for the division crown. A lot of that depends on the consistency that Hurts shows.
His passing numbers will suffer compared to anybody on this list, but the rushing numbers are what give him a chance to be QB1 material in 2021.
People like to freak out about the lack of passing and certainly, there are throws that he needs to make. The rushing totals make up for the struggles he has had as a passer. The talent around is improving and a second-year player usually makes the necessary adjustments to produce numbers.
If he falls to the final few rounds in a shallow league of yours, don't pass on him as a potential backup option. He is worthy of starting in many leagues and will have the benefit of playing behind and in close games every week.
9. Russell Wilson – Seahawks
Letting Russ cook worked well for the first half of the season and then teams started to defend the pass and begged Seattle to run the ball.
The Seahawks failed miserably at running the ball, and Russ ousted Brian Schottenheimer out of town after the offensive coordinator struggled down the stretch. Prior to that, there was even speculation that Wilson and the Seahawks could part ways.
Wilson has since calmed the masses, of course, suggesting he and Seattle are past their rough patch.
"I love Seattle. I love playing here. I've had a great career here so far. I've always wanted to play here my whole career, obviously. Unfortunately, it got a little bit blown out of proportion."
Russ luckily was running for his life which only helped fantasy owners that drafted him. Those extra few points every week often made up the difference between winning and losing some matchups.
Rushing for over 500 yards was his most since 2014 and he also threw for the first time in his career. He also threw for 4,200 yards which were the second most (barely) he has ever had in his career.
Any fantasy owner would take those numbers again, but the question will be how much his numbers suffer in 2021 on a per-game basis?
The team might be headed for a non-postseason berth this season. The defense is aging and there does not seem to be any difference-makers on the offensive line or in the backfield. It has been Lockett, Metcalf, or bust.
Russ has gotten out of harm's way hundreds of times over the years and has benefited by rushing for plenty of yards and scores.
Running that much may slightly go down as he gets older, but Tyler Lockett and DK Metcalf can go up and get it for Wilson. This team has a tougher schedule and I question if they will be back in the postseason, but the history is tough to pass on for the future Hall of Famer.
Wilson is a sure-fire QB1, and he should post respectable numbers despite perhaps falling to the mid to late-rounds for many drafts this summer.
8. Tom Brady – Buccaneers
TB12 is the G.O.A.T. for a reason and he continues to defy age like we haven't seen at the quarterback position before. He keeps bringing something new to the table every year and it helps that he has a ton of talent at his disposal.
After all, he without a doubt has one of the top 5 wide receiver tandems in the NFL right now.
Mike Evans has been a red zone monster and Chris Godwin two seasons ago was the best slot option in the league arguably. He had a snag in the end zone against Atlanta two seasons ago that not many other players could snag in their wildest of dreams. Both should be relevant this season if they can stay healthy.
We know about Gronk, but the biggest difference with this Tampa roster is Gio Bernard.
Bernard has been a great pass catcher out of the backfield for years and Brady can check down to targets with the best of them. We saw Fournette pick it up down the stretch, but he struggled to grasp the playbook right away and he was not featured since they have Ronald Jones as well.
FantasyPros and Fantasy Football Calculator both have TB12 at nine for his position, ahead of some other veteran signal-callers.
There is no reason why we shouldn't expect another stellar season with the bevy of weapons at his disposal. It is possible to see improvement from Evans and Godwin. They are both fairly young and at an age where staying healthy in a winnable division should allow for their best season in a while.
Brady will be among the league leaders in both yardage and touchdowns, which makes him a viable QB1 choice.
Certainly, his rushing numbers won't be there, and it could be why he doesn't creep up towards elite status.
Still, there will be reliable performances in an offense that will be balanced. As well as the ground game performed in the postseason, Brady was money in the red zone. Look for continued success with a chance at taking advantage of the additional game in 2021.
Stop doubting Brady, the dude has been money more often than not.
7. Justin Herbert – Chargers
The young rookie was so impressive last season that he truly stunned everybody around the league. Herbert found the end zone five times via rushing and eclipsed 200 respectable yards.
The athleticism and overall arm strength he possesses were on full display on Monday Night Football against the New Orleans Saints.
Justin Herbert passing vs. Saints:

⚡️ 264 yards
⚡️ 4 TDs
⚡️ 27.4 fantasy points pic.twitter.com/AxDwdffQOv

— PFF Fantasy Football (@PFF_Fantasy) October 13, 2020
He was making throws and dropping dimes that most rookie players cannot make.
Sadly, the team lost a ton of close games in the second half and fourth quarter. They have a new coaching staff, but the positive vibes form Brandon Staley could propel this franchise to the postseason.
In fact, Staley has such a great team around him in his first season, that he's among the top contenders to win 2021 NFL Coach of the Year.
The Chargers are a squad that should be on the way towards major success if Herbert continues to develop with a healthier and more productive Mike Williams and Austin Ekeler.
The Keenan Allen and Herbert connection was legit last season, and it should only be more productive in a second season that fantasy owners will enjoy.
Most have Herbert inside their top 10 fantasy quarterback rankings, with top-five upside due to the rushing ability. The floor is legit for the Charger signal-caller, but just be sure to not take him over anybody mentioned from here on out.
6. Dak Prescott – Cowboys
Dallas offensively was not the same without Dak last year and the Cowboy faithful missed him while watching Ben DiNucci and Andy Dalton stink it up.
Those two made football unwatchable for many spurts of the season and while it is not easy, it certainly shouldn't be that difficult. Woof!
Prescott has been respectable in fantasy standards due to his rushing ability. The 24 rushing scores in five seasons have been helpful, but the passing yardage from 2019 led the entire league. He was simply sensational in spurts and hopefully his defense will get some stops for him.
Coming back from a major ankle injury won't be easy, but Prescott sounds ready to shock the world.
"We're excited for this year. It's going to be very, very special for us and for Cowboys fans."
The likes of Amari Cooper, CeeDee Lamb, and Michael Gallup is a fine trio that any signal-caller would love throwing to.
The schedule based on pure records from a season ago is favorable and we should see Dak flourish to prove a point after he was paid handsomely in the offseason.
Consider the Cowboy quarterback as a top-tier starter in fantasy football with so many opportunities to get into a shootout every week. The defense was one of the worst we have ever seen in the history of the Dallas franchise in the majority of categories.
Even if they pound the rock with Zeke more, Dallas will chuck it around the gridiron about 30-35 times a week. The inability to get off the field defensively could be an issue for the Cowboys.
Fewer possessions puts more pressure on the offense. Prescott has been clutch thus far in his career and the weapons out wide make it realistic for fourth-quarter heroics.
Expect plenty of success and if you wait on a quarterback to the mid-rounds and receive this stud, you will be sitting pretty. Prescott could flirt with top-three status at his position, so as long as his offensive line improves.
5. Aaron Rodgers – Packers
"R-E-L-A-X" is a saying many sports fans often say and Aaron Rodgers has been quoted as saying such before.
Fantasy owners should say the same, but their patience will be tested this season. The hope is Rodgers returns to the Packers and certainly, his 2021 fantasy ranking would change if he ended up elsewhere.
We won't see a major change if he were to land in Denver, but Green Bay needs him back if they want to be relevant in 2021. Davante Adams and Aaron Jones have enough star talent to help Rodgers post gaudy numbers yet again.
The reigning MVP winner may not duplicate his 2020 numbers, but he has been reliable despite not getting much love in return in free agency and the draft.
If all the smoke clears and he shows up by the preseason with no worries, feel free to draft him with confidence.
Be sure to not reach for him as a top two or three selections at quarterback. There are so many other amazing options that this position is getting deeper by the season. Rodgers is as talented of a passer as we have ever, but the schedule toughens up in 2021.
The overall numbers could dip a tad due to less rushing by Rodgers near the end zone, but increased touches for Aaron Jones and AJ Dillon are also a possibility. Anything above a top-five spot would be too rich for my blood, but just keep your eye out on how things unfold leading into the season.
4. Kyler Murray – Cardinals
Nobody was able to pile up cheap points quite like Murray last season, especially early on in the year. There were some drives that he picked up double-digit points, especially when he found paydirt on the ground.
The rushing yardage alone made him a must-start every Sunday morning/afternoon. Murray is what makes this offense go, and his coaching and system would be wise to help him more in 2021.
While his staying power will always be his feet, he needs to do a better job protecting himself. He took far too many shots, and it impacted his ability to throw accurate passes.
Some drives stalled abruptly due to the pressure that the opposition brought. An amazing dual-threat quarterback, Murray is such a threat that some teams try to throw the kitchen sink at him.
Getting dinged up down the stretch against the NFC West had a toll on the body of Murray and the numbers showed that. He needs to run less and throw the ball away to live another down. Running out of bounds and sliding more is a possibility as well.
Ironically, his need to protect himself could hold back his fantasy upside.
It's something he and the Cardinals need to consider, though. Just look at his 2020 splits before and after injuring his shoulder.
| | | |
| --- | --- | --- |
| Stat | First 9 Games | Last 7 Games |
| Completion % | 68.2% | 66% |
| Passing YDS Per Game | 263.9 | 228 |
| TDs/INT | 17/8 | 9/4 |
| Rush ATT Per Game | 9.7 | 6.6 |
| Rush YDS Per Game | 67.1 | 30.7 |
| Rush TDs | 10 | 1 |
The lack of blocking up front does leave the Cardinal signal-caller a bit vulnerable against the solid to elite defenses that the NFC West throws at you.
That division is such a gauntlet that Murray's number could take a hit if injuries continue to take a toll. The addition of Rodney Hudson upfront could play a pivotal role, so I wouldn't worry too much.
He should reach double-digit rushing scores with over 4,000 yards passing. That will put him among the top five choices at QB, which is more than worthy of a selection after the first few rounds.
3. Lamar Jackson – Ravens
The 2018 NFL MVP is fantasy greatness thanks to weekly explosiveness. The dual threat can break one tackle or slither away and take it to the house on any given play.
He has shown that time after time and it makes Baltimore a tough team to prepare for. Can Lamar carry them to a championship? How much more improvement does he need to make as a passer?
These are questions that need answers, but they're less prevalent when diving into some fantasy quarterback rankings.
Even so, the disrespect towards this guy is insane.
Is Lamar Jackson a top-50 player? pic.twitter.com/EfdM1MXTvY

— PFF (@PFF) June 28, 2021
Lamar won't have high enough passing numbers to be a clear-cut top QB barring he puts up those 2018 numbers, but he should come close.
There is not a clear go-to-guy and from a fantasy perspective, that benefits Jackson. Mark Andrews is the closest thing to being the favorite target. Lamar can lob it up to that large 6'5 frame and find success.
While we may not see 40-plus passing touchdowns, Jackson should run a ton in to help out his overall production. Grab Jackson as a top three or so starter and enjoy a bounce-back season for what was perceived as a slightly disappointing year in 2020.
2. Josh Allen – Bills
The top-scoring quarterback in many fantasy leagues last season, Josh Allen was an unstoppable force and often had more points in a quarter or half than most starters had for an entirety of a game.
He was that impressive and the Bills seemed destined to go deep in the postseason. They didn't disappoint as they reached all the way to the AFC title. Can they get back to the Super Bowl for the first time since the mid-90's?
Allen at least has them cemented as the likely winners in the AFC East.
The arm strength is off the charts, but his precision as a passer to Stefon Diggs and Cole Beasley was flawless in stretches. Throwing on the run was great, but standing tall in the pocket showed how far he has come.
The rushing ability towards the end zone is special with his 31 rushing scores in three seasons. Allen is a boatload to take down at 6'5, 237-pounds, but he has enough quickness to get by many defensive linemen and linebackers.
The Bills are also a team on the rise with so many young and relevant performers that are only getting better in the NFL. They added Emmanuel Sanders, who should only help with the depth they have at receiver.
Gabriel Davis was such a reliable target as a rookie that many expect a breakthrough season due to his size and ability to block as well. He is a great team player that should allow Allen to feast on the competition.
1. Patrick Mahomes – Chiefs
There is nobody else on the planet I would rather take at quarterback other than Mahomes. He can sling it around as well as anybody ever has arguably in the fantasy perspective.
The only thing that is missing from his resume is continued success. More experience will allow Mahomes to soar up draft boards.
He has been awfully tough to pass on in the first or second round in leagues that value quarterbacks. Many leagues do not value the position, but he is still as automatic as it gets.
Just look at his career numbers in September.
Yes, he has been simply flawless in the opening month of every NFL season.
Most fantasy passers need time to get in rhythm with their top options, but Mahomes has been going bonkers as soon as the season starts. He should continue to thrive in the perfect offense with Andy Reid still at the helm.
He is a legend for having all the talent in the world with a ton of accolades at such a young age, but taking advantage of the best offense in football is never a bad idea. Take the guy leading the charge and grab an edge on the entire league for much of the season.
Tips for Drafting QBs in Fantasy Football in 2021
Ideally, you're going to get your hands on someone inside my 2021 fantasy football quarterback rankings.
These are undeniably the most talented, most explosive, and often most dynamic players at the position. The hiccup, of course, is the value affiliated with your league.
Taking Mahomes or Jackson in the first round or two isn't for everyone. For many leagues, doing so is often a flat-out mistake.
Step one is making sure how every potential fantasy passer grades out in your league, and then deciding where/when you're comfortable drafting them.
To help you with that, you can lean on these fantasy QB rankings, but also pay attention to projections, mocks, and ADP data.
For more help preparing for the 2021 season, check out some other fantasy rankings below.
AUGUST
Casino of the Month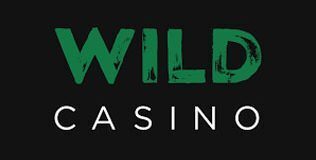 Welcome Bonus
250% up to $5,000
Read Review
Visit Site