Ranking the 20 Toughest Schedules in College Football for the 2021 Season

The 2021 college football season is nearly upon us. We should witness one of the better seasons this year due to the return of fans across all campuses. Things are getting back to normal, and we hope teams avoid health issues.
Stadiums will be electric, and the return of non-conference games will be bonkers. We lost out on many primetime matchups, but just having football back for another season is remarkable.
Along the way, teams make their breaks despite facing a ton of adversity. Some that play in elite conferences will receive a more challenging slate.
Impressing the College Football Playoff committee and putting your national title aspirations on the line comes with the territory.
Without further ado, here are the 20 toughest college football schedules, ranked from best to worst entering the 2021 college football season in terms of difficulty.
20. Notre Dame Fighting Irish
Brian Kelly received a ton of criticism a few years back, and he has since pulled off five straight double-digit seasons. Notre Dame has been a top-six program since 2017, and these past five years have been enjoyable overall.
Kelly is four wins away from becoming the winningest coach in Notre Dame history. Ironically, it might happen against his former team, the Cincinnati Bearcats.
What has made him such a successful coach is his ability to surround himself with excellent coaches and players. It certainly has helped Kelly out that he has had some tremendous signal-callers along the way.
To see where Brian Kelly ranks in our top 10 college football head coaches for 2021, be sure to check out our recent article.
The success for Kelly has included two trips to the College Football Playoff with losses to the eventual national champs. Losing to Clemson by 27 points and then to Alabama by 17 is not competitive enough. Even covering against the Crimson Tide is not a moral victory.
The January woes for the Irish go back a long way. Notre Dame has not won a bowl game in January against an AP Top 10 team since 1994! Yes, you read that correctly.
Lou Holtz was on the back nine of his coaching career with the Irish, and times were enjoyable.
Seriously, just take a look, as it's been a bit of a drought for Notre Dame.
| | | |
| --- | --- | --- |
| January Woes for the Irish | AP Top 10 Foe | Bowl Result |
| 2020-21 | #1 Alabama | L, 31-14 (Rose, CFP) |
| 2019-20 | #2 Clemson | L, 30-3 (Cotton, CFP) |
| 2015-16 | #7 Ohio State | L, 44-28 (Fiesta) |
| 2012-13 | #2 Alabama | L, 42-14 (BCS Title) |
| 2006-07 | #4 LSU | L, 41-14 (Sugar) |
| 2005-06 | #4 Ohio State | L, 34-20 (Fiesta) |
| 2000-01 | #5 Oregon State | L, 41-9 (Fiesta) |
| 1995-96 | #8 Florida State | L, 31-26 (Orange) |
| 1994-95 | #4 Colorado | L, 41-24 |
Notre Dame's last bowl game win came in a Cotton Bowl victory over Texas A&M, and Lou Holtz was the head coach.
R.C. Slocum was the Aggies head coach, and it goes to show you how times have changed. The final drive of the game came down to a lost fumble by Texas A&M. Notre Dame recovered and ran the clock out for the win.
That was arguably the best team we have seen since their last national championship in 1988. These past two playoff squads have been very good, and they are worthy of all the accolades they have received.
Those late 1980s and 1990's Golden Domer squads were elite on both sides of the ball. There were no weaknesses or consistent shortcomings. Notre Dame is close to achieving that dominance, but they will need to continue to thrive in premier matchups.
Notre Dame is going to break that drought eventually, but they keep playing elite teams. The Irish have sadly only stayed within a score in one of these games.
Here's a look at the 2021 Notre Dame schedule, and how they're priced at the top college football betting sites.
| | | |
| --- | --- | --- |
| Date | Opponent | Point Spread |
| September 5 | At Florida State | -9.5 |
| September 11 | Toledo | -19.5 |
| September 18 | Purdue | -12 |
| September 25 | Wisconsin (Soldier Field) | +1.5 |
| October 2 | Cincinnati | -3.5 |
| October 9 | At Virginia Tech | -5.5 |
| October 23 | USC | -3 |
| October 30 | North Carolina | -1.5 |
| November 6 | Navy | -24.5 |
| November 13 | At Virginia | -6 |
| November 20 | Georgia Tech | -14.5 |
| November 27 | At Stanford | -10 |
With the current 2021 schedule, it will be tough to take on a Top 10 team in their bowl. Getting to nine wins would be an achievement, even for a preseason Top 10 team such as the Irish.
These current preseason game odds will likely change. I foresee North Carolina and or USC becoming slight favorites instead of underdogs. Both possess All-American quarterbacks with a ton of talent at their disposal. Sam Howell is my pick to become the top quarterback selected in the draft, but Kedon Slovis is no slouch either.
I believe Notre Dame has an enjoyable final four games of their regular season, but the end of September and the entire month of October might be the best stretch in all of college football.
They play five games, and they could face four Top 10 teams in the following.
Wisconsin
Cincinnati
North Carolina
USC
All the teams listed above should win double-digit games.
It is rare to see Notre Dame have this many great teams on the schedule, let alone in the same month.
My Projected Regular Season Record: 9-3
19. Alabama Crimson Tide
Nick Saban and Alabama have done it yet again. Winning national titles has come with ease, so it seems.
The offense has grown so much since the start of his tenure in Tuscaloosa. Going 66-19 against the AP Top 25 has helped, but they have avoided the ugly losses.
Crimson Tide have won 98 straight against unranked teams and 31 straight against the SEC East. The unranked streak is the longest in the history of the AP Poll era.
They have not been ranked outside the preseason Top 5 as a program since 2008. That was the second year of the Saban era. They have finished the season in the top 10 for 13 straight years and surely won't be stopping anytime soon.
The offensive weapons they had last season were similar to an offensive juggernaut that plays on Sunday.
As good as Alabama is, it's worth noting that they do have some stiff tests this year. Just look at their possible landmines for 2021.
| | |
| --- | --- |
| Date | Opponent |
| September 4 | Miami (Atlanta) |
| September 18 | At Florida |
| October 2 | Ole Miss |
| October 9 | At Texas A&M |
| November 6 | LSU |
| November 27 | At Auburn |
A top 20 schedule isn't going to slow this team down. Going against Miami and Florida in the first three weeks will be entertaining. The schedule is front-loaded with the better teams. Hosting Ole Miss could turn into a shootout and going on the road against Texas A&M could be the game of the year for Alabama.
LSU comes to town in early November, but the Tide are heavy favorites in all of their games yet again. Currently labeled as two and a half touchdown favorites over Miami and two touchdown favorites over Florida, the Tide train isn't slowing down.
Alabama doesn't have an easy schedule, but it's not the toughest by any means. It's certainly one reason why they enter the new season with one of the highest college football win totals for 2021.
Needless to say, the expectations are high for Alabama, and a perfect season is there for the taking.
My Projected Record: 12-0
18. Mississippi State Bulldogs
The SEC is the nastiest conference in the nation by a country mile, and the first three weeks of the season are far from a walk in the park.
Louisiana Tech, NC State, and Memphis will all be challenging games. The three teams should all make a bowl game, and a few could come down to the wire.
To see how bad they've got it, look at the Bulldogs' SEC West slate for 2021.
| | |
| --- | --- |
| Date | Opponent |
| September 25 | LSU |
| October 2 | At Texas A&M |
| October 16 | Alabama |
| November 6 | At Arkansas |
| November 13 | At Auburn |
| November 25 | Ole Miss |
That is the biggest concern for Mike Leach and his Bulldogs entering the season. While their top performance can hang with elite teams, their struggles will prevent them from reaching a possible bowl.
We saw a ton of that in their bowl victory over Tulsa. The Armed Forces Bowl was highly entertaining, and sadly there was also a terrible display of sportsmanship throughout the game.
The officials did nothing to prevent it from happening further on in the game, and that is why we saw the sickening postgame brawl that featured players throwing their helmets trying to behead players.
Leach has been lackluster for years, and many love him for that. He hardly showed remorse, regret, or empathy after the shenanigans were over. The hope is the bevy of weapons the team has on offense will flourish early on in the season. Building confidence and momentum will be crucial for their fourth and fifth games of the season.
The Bulldogs ruined the season opener for LSU in Baton Rouge last season and are looking to do the same in the opening game against Louisiana Tech.
Leach will lean on the arm of Will Rogers. Jaden Walley has been getting open at will, but there are four to five receivers that could go bonkers.
Malik Heath and Austin Williams are solid pieces, but running back Jo'Quavious Marks is the real deal. He hauled in 60 passes and only ended up starting eight games last season.
From Halloween eve and on will determine whether or not the Bulldogs end up bowling.
Hosting Kentucky is a toss-up game. If they want to hover towards the six-victory mark, the close games need to go their way. Hosting Tennessee State before the Egg Bowl is beneficial. I foresee a bowl bid, but they must start 3-0, or else doomsday will be arriving courtesy of the SEC West.
17. Oklahoma State Cowboys
Mike Gundy is entering his 17th season in Stillwater, which is the third longest-tenured coach. Only Kirk Ferentz and fellow Big 12 coach Gary Patterson have been at their respective schools longer.
Gundy has been an excellent offensive coach along the way, but they have been unable to get over the hump. Winning the Big 12 or becoming a national contender is what the fans would love to see.
The Cowboys finished their 2020 campaign on a strong note with their bowl victory over Miami. They finished No. 20 in the final AP Poll, which ended their two-year drought of failing to finish their season ranked.
That was the eighth season in which the Cowboys finished their year ranked under Gundy, but only one has been in the Top 10.
The 2021 seasons could be as tough as any, especially when you look at the potential obstacles on the Oklahoma State football schedule.
| | |
| --- | --- |
| Date | Opponent |
| September 18 | At Boise State |
| October 16 | At Texas |
| October 23 | At Iowa State |
| November 6 | At West Virginia |
| November 13 | TCU |
| November 27 | Oklahoma |
Life is difficult in the Big 12, and the schedule does not make matters any better.
The non-conference might not allow them to go 3-0 with a trip to the Smurf Turf in Week 3. Boise State has had many seasons where they do not suffer a single loss at home. The blue carpet is a tough place to win, and the Cowboys could fall short in that one.
The offensive pieces won't be a concern despite losing Chuba Hubbard and Tylen Wallace, but the defense has struggled over the years.
If Oklahoma wants to finish in the top four of the conference, then improvements must be made.
The schedule has too many landmines to bank on a Top 25 finish this time around. Quarterback Spencer Sanders will have to put together several virtuoso performances if they want to be a reliable contender in the Big 12.
16. Iowa Hawkeyes
Iowa is playing in the ever-improving Big Ten West division, but their in-state rivals have drawn the most set of eyes.
Iowa State is coming off their most successful season in program history, and the best is yet to come arguably.
Slowing Breece Hall and Brock Purdy down will be easier said than done. Hall, after all, stands out as one of the better sleeper picks for the 2021 Heisman Trophy.
The Cyclone defense is the unit that really should keep the Hawkeyes up late at night.
The trip to Ames has the matchup listed as a 5-point underdog for the Hawkeyes, which could put an end to the current five-game winning streak in the Battle of the Cy-Hawk Trophy. The matchup will be tougher if Iowa manages to lose their opener against Indiana.
Speaking of tough matchups, look at the potential top-20 foes Iowa will be tasked with facing this season.
| | |
| --- | --- |
| Date | Opponent |
| September 4 | Indiana |
| September 11 | At Iowa State |
| October 9 | Penn State |
| October 30 | At Wisconsin |
The month of October brings a ton of hostile road environments to the Hawkeyes. Madison and Lincoln are losable games, and nobody walks into Ryan Field and chalks up an easy victory either.
Coach Kirk Ferentz has been around the block a few times to know what to expect. The experience and awareness that Iowa plays with is a hidden talent that does not get mentioned.
There is another notable matchup for Iowa. Protecting their home turf at Kinnick Stadium will be a challenge. The Big Ten is improving, and the cross-divisional matchups are far from easy. Indiana in the opener is rough, and Penn State is a toss-up game.
Iowa has struggled against Penn State in recent memory. The Nittany Lions have won five of the past six meetings, so Herky and the Hawks better be geared up for that entertaining cross-divisional matchup. A loss there could put an end to three consecutive AP Top 25 finishes.
15. UCLA Bruins
Joe the Bruin has not had much to cheer for these days, and neither has Josephine. The mascots for UCLA have not seen a Top 25 finish since 2014. Jim Mora Jr. was the head coach back then, and times have changed a bit.
The program has been searching for a quarterback, and they believe Dorian Thompson-Robinson is the one that can lead them back to relevance. Building pieces around him will determine how far they can go in the Pac-12.
I foresee a handful of losses, but that would be an upgrade for what the program has seen. Just look at the number of times they've even ended the year inside the Top 25 since 1999.
| | | |
| --- | --- | --- |
| Top 25 Finishes Since 1999 | Record | AP Poll Finish |
| 2014 | 10-3 | 10 |
| 2013 | 10-3 | 16 |
| 2005 | 10-2 | 16 |
Going up against LSU, USC, Utah, Arizona State, Washington, and Oregon is abysmal. Those six teams may combine for over 60 victories this season.
The only good news is that there are four or five bad teams listed on the schedule. Hawaii, Fresno State, Stanford, Arizona, and Colorado are games the Bruins could be touchdown favorites.
Many have waited patiently on coach Chip Kelly, and they may soon be rewarded.
14. Florida State Seminoles
The Seminoles had their worst three-year stretch since 1974-1976 when they went a combined 9-25. Fast forward to the current day, and the Noles have gone 14-20.
FSU was a squad that was a top-five program for the majority of the
Jimbo Fisher era.
What has gone wrong? Well, almost everything has. The defense has lost its luster for the past three seasons. They also have been searching for a reliable quarterback and offensive line and the lack of a run game is apparent. Dalvin Cook covered a ton of the holes they once had, so getting back to the simple things on a football team is vital.
McKenzie Milton says he is 100% entering the 2021 season, and he could be one of the bright spots on the roster. An athletic quarterback that can make throws on the run is tough to defend, and Jordan Travis could still add a wrinkle in the run game.
The schedule is never a cakewalk, and the Atlantic division has been improving by the year. The likes of NC State and Boston College have every bit of the athletes that FSU has, and some argue they are now better.
There is also a chance the team improves, and the record does not show it. This happens to many middling programs, but FSU is one of the few that has the roster and home-field advantage on their side.
They certainly will need it with a few juggernaut programs heading to Tallahassee. Here's a glance at the top-15 teams headed their way in 2021.
| | |
| --- | --- |
| Date | Opponent |
| September 5 | Notre Dame |
| October 9 | At North Carolina |
| October 30 | At Clemson |
| November 13 | Miami |
| November 27 | At Florida |
The Seminoles had an AP top ten finish in 2016, but it seemed like a decade ago at this point.
Mike Norvell needs to get back to the drawing board and find ways to increase the production of four-star recruits that the program has been landing for seemingly forever. If there are no upsets on the slate, FSU could miss their second consecutive bowl game.
We have not seen that happen since the 1975-76 season.
13. LSU Tigers
The Bayou Bengals will go on the road against Chip Kelly's UCLA Bruins. UCLA has been disappointing in recent memory, but they bring back a ton of production.
The two have never met before, but LSU has won 12 straight games against the Pac-12. That goes back to 1981, and the Tigers will likely be favored in at least ten games this season.
Here are a few of their games with interesting point spreads.
| | | |
| --- | --- | --- |
| Date | Opponent | Point Spread |
| September 4 | At UCLA | -4 |
| October 2 | Auburn | -6.5 |
| October 16 | Florida | -1.5 |
| November 6 | At Alabama | +22.5 |
Excluding the shortened 2020 season, LSU has won eight or more games in every season since 2000. That is the longest active streak among all teams from the Power Five.
I am looking for a bounce back year with their uber-talented roster making strides in Ed Orgeron's sixth season in Baton Rouge.
At the very worst, they will get to eight wins since that is what they always accomplish.
12. Nebraska Cornhuskers
I believe in Scott Frost and the Huskers getting back to national relevance in due time. 2021 won't be a spectacular one, and the schedule is to blame. Frost was able to turn UCF from a one-win squad into an undefeated one.
Adrian Martinez at quarterback has been the key, and that is the case for many programs. Taking on nine conference games will be a challenge, especially when traveling to Norman. The Sooners are a trendy national title pick for many.
This team needs to win all of the matchups that are favored to do so on paper. Any more mishaps will have them sitting on their couch in December and January.
If things trend south, Scott Frost could be in trouble. He doesn't make the 10 NCAA football coaches on the hot seat in 2021 list for nothing.
The Huskers have their work cut out for an improving West division that features Wisconsin, Iowa, and Northwestern. Ohio State and Michigan both come to Lincoln, which is not a lucky break.
The win total at 6.5 allows room for optimism, but it is far from a sure thing. The program was expecting to win eight-plus games two seasons ago and instead missed out on a bowl game entirely.
Here's a look at the games Nebraska has a good chance of winning in 2021.
| | |
| --- | --- |
| Date | Opponent |
| August 28 | At Illinois |
| September 4 | Fordham |
| September 11 | Buffalo |
| September 25 | At Michigan State |
| October 16 | At Minnesota |
| October 30 | Purdue |
Nebraska is capable of exceeding expectations in 2021. Successfully taking out the teams above would be a great start.
11. Kansas State Wildcats
There are a ton of intriguing matchups in Week 1 of the college football season.
Many of them will not receive much recognition, but one that does is the Wildcats matchup against the Stanford Cardinal at AT&T Stadium. It will be a pivotal game that may determine whether or not the Wildcats can reach a bowl.
The win total is set perfectly at 5.5 and will come down to how many upsets the team pulls off. It really will take only one if they fail in their opener against Stanford.
A home date in Week 3 against Nevada won't be enjoyable either. The Wolf Pack will bring a high-octane passing attack to Manhattan, but K-State should play keep away with their potent ground game.
Deuce Vaughn is an absolute stud rusher and single-handedly can give Chris Klieman his second bowl berth in three seasons.
If Kansas State wants to find success this year, they need to start with performing better at home.
| | | |
| --- | --- | --- |
| Home Record under Klieman | 2020 | 2019 |
| Outright | 1-3 | 5-2 |
| ATS as Home Underdog | 1-1 | 3-0 |
The toughest matchups will be at home against the likes of Oklahoma, Iowa State, and TCU.
Any of those three would count as upset wins, with the first two being some of the biggest of the college football season. I foresee the Wildcats handling the mid-tier and bottom feeders of the conference to notch yet another postseason appearance (would be ninth since 2010).
10. Colorado Buffaloes
Karl Dorrell won Pac-12 coach of the year and led the Buffaloes to a stellar record in a shortened season. Finishing 4-2 with an Alamo Bowl appearance was impressive. The expectations were low after three consecutive losing seasons.
Colorado has only finished in the AP Top 25 once since 2003.
This program has lacked consistent quarterback play for years. The passing game will be one of the weaknesses this season, and that is too bad. The schedule isn't forgiving either. Texas A&M and Minnesota in the non-conference is a grind. The Aggies have their best team in a quarter-century.
One of my favorite mascots is Ralphie, but the poor animal has to witness the top six Pac-12 foes this season. Usually, you will avoid both of the top two opponents from the North Division, but Colorado has the top two both scheduled. Oregon and Washington may both win double-digit games this season.
Suffice to say, it could be an uphill battle to crack the Top 25 again in 2021.
| | | |
| --- | --- | --- |
| Colorado Top 25 Finishes Since 1997 | Record | AP Poll Finish |
| 2016 | 10-4 | 17 |
| 2002 | 9-5 | 20 |
| 2001 | 10-3 | 9 |
Going to UCLA, Utah, and Arizona State is brutal as well. The only home games against the better competition feature USC and Washington.
Staying within 10 points will be a challenge against most of these teams. The win total and talent level suggest reaching five victories, which would be sensational. Anything more might be a dream.
9. Texas Longhorns
The Steve Sarkisian tenure should be exciting since nobody knows what the future holds as of mid-June. The schedule will be a consistent grind throughout the season. What should we expect from the Longhorns?
The boosters and fanbase expect double-digit wins, and the preseason pollsters will have them in their top 15. How this program performs in the premier matchups will dictate just how much success they achieve.
The schedule has six games in which they cannot roll the ball out to the field and expect a victory.
| | | |
| --- | --- | --- |
| Date | Opponent | My Projected Wins by Foe |
| September 11 | At Arkansas | 7 |
| October 2 | At TCU | 8-9 |
| October 9 | Oklahoma (Dallas) | 12+ |
| October 16 | Oklahoma State | 7 |
| November 6 | At Iowa State | 11 |
The Week 2 game at Arkansas might put a sour taste into the mouths of Burnt Orange Nation. A loss there could go a long way into a disappointing season.
Arkansas will be out for blood in the second year of Sam Pittman's tenure. TCU and the annual Red River Rivalry in Dallas could give Texas three losses before Halloween.
They even host Oklahoma State the following week after that, meaning times could be less than ideal in 2021 for the Longhorns. Trips to Ames and Morgantown in the final month of the season could put them in a tailspin.
The top NCAA football sportsbooks have the Texas win total set at eight. There is juice on the under (-125) with the over offering plus money (+105).
Hudson Card and Casey Thompson are both worthy candidates to replace Sam Ehlinger. The lack of a dominant run game has been an undoing over the years, which must change. They have not controlled the line of scrimmage, and it should be even tougher to do so with their gauntlet.
8. Arizona Wildcats
Arizona remains as the only original Pac-12 program to have never appeared in the Rose Bowl. They have not had an all-conference quarterback since 1978!
Times are tough in Tucson, and it may not be getting any better this upcoming season with a new coach at the helm.
Jedd Fisch will have arguably the worst unit at every position in the Pac-12. The win total at 2.5 seems too high. They will be an underdog in nearly every game against the FBS competition.
Here's how things shape up for their Pac-12 schedule.
| | | |
| --- | --- | --- |
| Date | Opponent | My Projected Wins by Foe |
| September 25 | At Oregon | 9-10 |
| October 9 | UCLA | 7-8 |
| October 16 | At Colorado | 3-4 |
| October 22 | Washington | 10-11 |
| October 30 | At USC | 10-11 |
| November 6 | Cal | 6 |
| November 13 | Utah | 10-11 |
| November 19 | At Washington State | 6 |
| November 27 | At Arizona State | 8 |
They are currently 11-point underdogs to BYU in their season opener at Las Vegas. They follow that up at home against San Diego State.
That might be the only game against FBS foes in which the Cats are the favorites. The next one is against the FCS in Northern Arizona. They have a gauntlet following that matchup with nine conference games.
Pick your favorite matchup because they could get blown out in the majority of their games. This program is one of the worst in the Pac-12 and beyond.
My Projected Record: 2-10
7. Stanford Cardinal
The Pac-12 is going to have a few very good to borderline elite teams this season. They likely will still fall short of reaching the College Football Playoff, but improvement is on the way.
David Shaw and Stanford have fallen apart over the years. It won't help that they are the only team in the country with Power Five teams scheduled in every game.
They were a Top 10 program from 2010-2018. Just look at how dominant they were.
| | | |
| --- | --- | --- |
| Year | Record | AP Poll Finish |
| 2010 | 12-1 | 4 |
| 2011 | 11-2 | 7 |
| 2012 | 12-2 | 7 |
| 2013 | 11-3 | 11 |
| 2014 | 8-5 | NR |
| 2015 | 12-2 | 3 |
| 2016 | 10-3 | 12 |
| 2017 | 9-5 | 20 |
| 2018 | 9-4 | NR |
Stanford was an impressive program, and it has all come to a crashing halt with the lack of a dominant rushing attack and offensive playmakers.
The Stanford schedule is abysmal this season, and the hopes are David Shaw can get back to the postseason entering his 11th season with the Cardinal.
The season starts hot against Kansas State and USC. Vanderbilt the following week should be an easy win on paper, but nothing will be a cakewalk again afterward. They have a win total set at 4.5, and they will likely be underdogs or non-heavy favorites in double-digit games this season.
The Vanderbilt and Oregon State games are the only comfortable matchups. The likes of Kansas State, Washington State, and California should be closely contested games too.
The wins aren't coming elsewhere, and it should make for a grueling season ahead.
6. Purdue Boilermakers
Jeff Brohm won 13 games in his first two seasons, and the expectations rapidly grew. Only six victories these past two seasons have made life difficult in West Lafayette. To make matters worse, the other teams in Indiana have excelled.
Ball State finished their season in the AP Top 25, Notre Dame made the College Football Playoff, and Indiana is coming off their best season in program history.
Purdue had exceptional pieces built around their quarterback that would chuck it 40-plus times a game. Jack Plummer is the projected passer, and he will be relying on David Bell to go bonkers in 2021.
Zander Horvath is a throwback to Mike Alstott, but the defense allowed 34-plus points in their final three games.
Boiler Up is often cheered aloud at Ross-Ade Stadium, but there aren't enough favorable games to help this squad out.
Here's a look at the 2021 Purdue football schedule.
| | | |
| --- | --- | --- |
| Date | Opponent | Point Spread |
| September 4 | Oregon State | -7 |
| September 11 | At Connecticut | -27.5 |
| September 18 | At Notre Dame | +12 |
| October 2 | Minnesota | +2 |
| October 16 | At Iowa | +14.5 |
| October 23 | Wisconsin | +10.5 |
| October 30 | At Nebraska | +6.5 |
| November 6 | Michigan State | -5.5 |
| November 13 | At Ohio State | +23.5 |
| November 27 | Indiana | +6.5 |
Purdue managed to only have three scheduled road games in the Big Ten.
The non-conference schedule is where it could cost Purdue from getting to the postseason. Notre Dame will be a Top 10 preseason squad, but hosting Oregon State is far from a walk in the park. This schedule jumps in difficulty with a road trip to Purdue.
They will likely be an underdog in six of their final seven games.
5. Michigan Wolverines
Jim Harbaugh enters the season atop many hot seats. Due to the lofty expectations Michigan has, it has been a rough go lately.
Harbaugh has not knocked off an AP Top 15 squad on the road or in neutral-site games. He is 0-11 all-time, and he is also winless as an underdog in his tenure with the Wolverines.
Despite that, the Wolverines are among the 2021 college football teams set to improve.
If those pathetic results do not change for the better, it is only a matter of time before the Maize and Blue will find another coach in charge. Harbaugh has had Top 20 talent more years than not, but the lack of a quarterback is their biggest program mystery.
They have been unable to resolve their quarterback woes, and there could be additional quarterback concerns this season. Alan Bowman, a transfer from Texas Tech, will likely battle for his job against incoming freshman JJ McCarthy.
There is decent depth like there often is, but the lack of a true alpha dog leader has been a problem. The schedule certainly hasn't helped over the years, but this is a bad year to endure tough losses. It is now or never for the program under Harbaugh.
To gauge where Harbaugh and co. stand, here's a look at some of their 2021 schedule.
| | | |
| --- | --- | --- |
| Date | Opponent | Point Spread |
| September 4 | Western Michigan | -17.5 |
| September 11 | Washington | -1 |
| October 2 | At Wisconsin | +9.5 |
| October 9 | At Nebraska | -2.5 |
| October 30 | At Michigan State | -6.5 |
| November 6 | Indiana | -2.5 |
| November 13 | At Penn State | +7.5 |
| November 27 | Ohio State | +10.5 |
Upsetting Ohio State has become a must-win game. Most would argue that is vital, but there are other games on the docket that are crucial.
Losing to a team from a Pac-12 conference would be considered a comedy act. The power conference has no respect, and in regards to national contenders could be the beginning of the end.
Washington heads to the Big House in an epic showdown early in September. That game could go either way, but Michigan cannot afford a loss at home in front of a nationally televised audience.
Washington entering the season is what Michigan wants to be. Running the ball downhill with authority is always a solid plan. Defensively, there are athletes in the secondary. Coaching is underrated and the Huskies could be smelling roses.
The Wolverines as a program are 2-21 on the road versus the AP Top 25 since 2008. Going on the road to Camp Randall and Happy Valley could be two more losses. Both should firmly be in the AP Top 25, and Michigan is already a touchdown-plus underdog in both.
Michigan will be a much-improved squad this season after putting together an awful 2-4 season last year, but this schedule is not an enjoyable one.
4. Kansas Jayhawks
Since the College Football Playoff Era started in 2014, there have been 115 AP Polls along the way. There have been 89 FBS teams ranked in at least one of those 115 polls. Kansas has been in the Top 25 in exactly none of them.
The Jayhawks have won two combined road games over the last ten years. Yes, you read that correctly.
Kansas has been one of the worst programs among the Power 5 conferences for years, and lately, there is no doubt. Kansas has another long road ahead of them.
Nine Big 12 games are on the slate. They will be a clear underdog in all nine, and even the non-conference will be challenging.
Kansas was upset by Coastal Carolina in Lawrence last season. Now they head to Conway as underdogs, which will be a likely loss. They are not guaranteed to win at Duke, which could hinder their chances of winning a few games.
Kansas is also going to have a new coaching staff under Lance Leipold. The former Wisconsin-Whitewater legend won three D-III national titles. He then took Buffalo to two MAC title appearances. He is a successful coach, but it will take time to build a program with the Jayhawks.
Anyway, you slice it up, Kansas will find it difficult to notch anything more than a pair of wins.
My Projected Record: 1-11
3. Georgia Tech Yellow Jackets
Geoff Collins is entering his third season with the Yellow Jackets and has been unable to top three victories thus far in a season.
There should be a jump in wins since most experts have them slated at 4.5 wins.
That said, the 2021 schedule isn't exactly easy. At least six of the teams Georgia Tech will face project to have 8+ wins.
| | | |
| --- | --- | --- |
| Date | Opponent | My Projected Wins by Foe |
| September 18 | At Clemson | 11-12 |
| September 25 | North Carolina (Mercedes-Benz) | 11-12 |
| October 30 | Virginia Tech | 8-9 |
| November 6 | At Miami | 10 |
| November 20 | At Notre Dame | 8-9 |
| November 27 | Georgia | 11-12 |
The schedule does not do them any favors, as potentially five top 15 teams are on the slate to start. Virginia Tech could be the sixth game on the slate in terms of difficulty.
That will put even more pressure on Collins since it will be that much tougher to appear in a bowl game. The program has not reached one since Paul Johnson's final game (2018 Quick Lane).
Six wins would make this a successful season. Reaching the postseason is crucial for many struggling programs that crave success. That would be an over on their win total, and they will need to knock off programs such as Pitt and Boston College.
2. Arkansas Razorbacks
One of my sleepers to watch in 2021 is Arkansas. The Razorbacks would be a real contender in the SEC East, but sadly they are in the wrong division. The SEC West is a gauntlet in which many cannot keep up. I laugh at some teams that complain about their brutal schedules, and they are outside the SEC West.
Arkansas has to play Texas, Texas A&M, Georgia, and Ole Miss before the middle of October. All four signal-callers could light up any defense in America with a bevy of talented weapons. I am a bit bullish on the Razorbacks due to tremendous play on the perimeter.
Their wide receivers and defensive backs bring an upside that most 3-7 never could. Treylon Burks, Trey Knox, De'Vion Warren, and Hudson Henry are a solid cast. KJ Jefferson is built well for a quarterback, and he will look to spread the wealth among his teammates.
Here are their toughest games on their 2021 schedule.
| | | |
| --- | --- | --- |
| Date | Opponent | My Projected Wins by Foe |
| September 11 | Texas | 8 |
| September 25 | Texas A&M (Arlington) | 10-11 |
| October 2 | At Georgia | 11-12 |
| October 9 | At Ole Miss | 8-9 |
| November 13 | At LSU | 9 |
| November 20 | At Alabama | 12 |
The Week 2 home matchup against Texas should be one of the better matchups of the slate that weekend. That could be the game that puts Pig Sooey over the hump towards a postseason berth.
Most of the best sites for betting on college football list Arkansas at six wins, but that will be a number to achieve if they cannot pull off an upset or two.
I circle the game against the Longhorns as the most important game on the slate but would rank their homecoming matchup against Auburn as my second choice. The SEC games matter a bit more, and the Razorbacks will need more wins going into the home stretch.
A loss to Texas would be tough to endure since Texas A&M, Georgia, and Ole Miss comes quickly after the non-conference showdown from their old days in the Southwest Conference.
The last time Arkansas hosted a Power Five opponent was a 2017 thriller against TCU. Similar fireworks will likely ensue in a matchup where both coaches will want to show off to their fanbases. Pittman enters his second season in Fayetteville, but last season was an anomaly.
Steve Sarkisian has been a production coordinator for several teams, but being a head coach will be fun to see at a prestigious program like the Longhorns.
Arkansas is not being picked by many to finish in the top five of the West division, but I love the talent level and feel they will finish strong despite having arguably the worst schedule in America.
1. Auburn Tigers
The Plains is starting a new tenure under Bryan Harsin. The former Arkansas State and Boise State head coach has been successful. He has never endured what he is about to encounter in the 2021 schedule.
The worst slate in America often comes against the SEC West. Every team is a tough out in most years and Auburn has it worse than any team in the country. The program has appeared in eight straight bowls and will be looking for a ninth due to their lofty expectations.
The season gets underway in Week 3 at Happy Valley in a night game against Penn State. The Nittany Lions will likely be a Top 25 squad for the season due to improved play at the line of scrimmage.
Auburn has entered the preseason as an underdog against Penn State, and that will be the theme all year. On paper, there will be seven total games in which the Tigers could lose.
That plays into Auburn being one of the college football teams most likely to decline in 2021.
The fifth game of the season is when SEC play begins, and the difficulty is on Heisman mode for you NCAA gamers out there. Heading to Death Valley against LSU is another game in which the Auburn Tigers are a touchdown underdog per DraftKings.
LSU under Ed Orgeron had a disappointing and near-disastrous 5-5 season last year. They will be an improved squad on both sides of the ball. The passing attack will be improved, which could be a cause of concern for the Auburn secondary.
Brad Johnson's son Max should start over Myles Brennan, but Coach O believes he has two title-contending quarterbacks. Slowing down or even limiting the big-play ability of Kayshon Boutte will be easier said than done.
The following week Auburn travels back home for Deep South's Oldest Rivalry against Georgia. The trip to Athens last season was a one-sided bloodbath, and while it should be more competitive, the Bulldogs are still solid favorites.
Here's a quick look at their toughest games in 2021.
| | | |
| --- | --- | --- |
| Date | Opponent | Point Spread |
| September 18 | At Penn State | +7.5 |
| October 2 | At LSU | +7.5 |
| October 9 | Georgia | +9 |
| November 6 | At Texas A&M | +9.5 |
| November 27 | Alabama | +16.5 |
They then go on the road at Arkansas in what should be a pick-em game that comes down to the wire like last season. The Tigers were bailed out by the officials and were fortunate enough to get to 6-5 after a 5-2 start.
After three or four losses before Halloween, hosting the Rebels will be an adventure as well. The fate of Auburn in these challenging games will be the production of Tank Bigsby. As he goes, the team will usually go.
The high-flying Rebels offense has a superstar quarterback in Matt Corral. Bo Nix has had issues over the years under the Gus Malzahn offense, but the criticism is worthy. Nix has struggled as a passer against the better defenses. There could be close to 100 points scored against Ole Miss, but it will be a must-win game if they expect to appear in another bowl.
The final four on the schedule for Auburn will be anything but enjoyable.
Going to College Station against the Aggies and their rabid fanbase could be excruciating. Kyle Field is one of the more hostile environments in all of college football.
Jimbo Fisher has his best team with the Aggies on paper entering the year, and Auburn could get walloped. They should knock off both Mississippi State at home and South Carolina on the road. The season finale is always the Iron Bowl (except last season), and the Crimson Tide have flexed their muscles overall.
The one trend that Auburn hopes continues is that the home team has won five straight and eight of the past nine Iron Bowls. Alabama has been the number one ranked squad in four of the past matchups, and they could be licking their chops despite this one being at Auburn.
Overall, this is the worst schedule in America due to the potential of having to face three teams ranked in the top 5.
Alabama, Georgia, and Texas A&M should be in the Top 10, but adding Penn State, LSU, and Ole Miss is abysmal. The toss-up and manageable games against Arkansas and Mississippi State should not be locked in as victories either. A national title contending team would not run the table with this slate.
It should be a long season on the Plains and expecting anything more than six or seven wins would be considered insane.
Betting on College Football in 2021
There is so much to consider this year if you plan on betting on college football in 2021. One key aspect that often gets overlooked? Every team's schedule.
Which conference teams play in can tell you a lot about their expectations, and the same can be said for their strength of schedule in general.
This post details the 20 toughest college football schedules for 2021, and bettors can apply that to their betting as they see fit.
There is more to keep in mind, such as coaching, roster talent, and betting odds. To get you ready for the 2021 college football betting season, check out a few more helpful blogs below.
September
Casino of the Month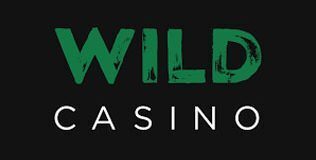 Welcome Bonus
250% up to $5,000