Ranking the 10 Best Forwards in the EPL in 2019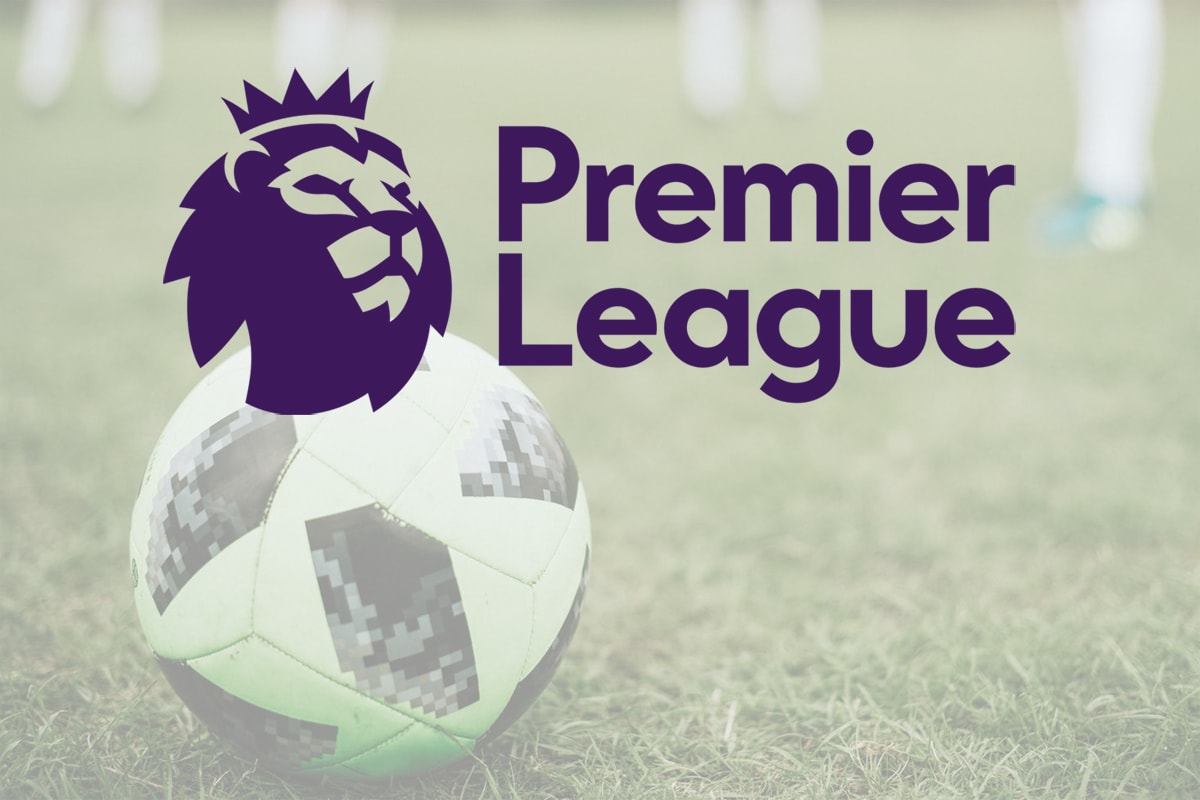 Although I am a fan of La Liga soccer, the English Premier League is what I grew up watching the most.
So, when I saw Eden Hazard's unveiling at Real Madrid recently, I couldn't help but feel a tiny bit… blue. Now, I am nowhere near being considered a passionate Blues (Chelsea) fan, so that pun does work, doesn't it?
Come on, help me out here a little.
Even though the loss of Hazard won't affect me to the degree that it will many Chelsea supporters, I'm gutted that he will no longer be tearing it up in the EPL. I am. I admit that.
But it's not all doom and gloom, boys and girls. Not by a long stretch.
You see, even with the Belgian maestro gone, there are plenty of talented forwards who will be dazzling and wowing us in England's top tier in 2019/20.
It's not as though the EPL has suddenly become a ghost town for goals since Hazard's departure. Yes, he will be sorely missed. Any departing player of his exceptional talent would be a loss.
Chelsea will find it hard to beat the 63 goals they scored this season, but there are other teams that can improve on their tallies. This got me thinking — who will score the most goals this season?
Unfortunately, most bookmakers are holding their cards to their chest until a little more business has been done in the summer transfer market. As such, I can't offer you odds for the top scorer just yet but will be on them as soon as they are released.
But I do have something else for you.
Before we break down the best forwards in the EPL, I'd like to draw your attention to this market.
Highest EPL Scoring Team in 2019/20
Check out these odds from Bovada, one of our top recommended soccer betting sites.
Wolverhampton Wanderers
+12500
With time for some of the best forwards in the game to move between clubs, we could see these odds change as we approach August.
Sure, Manchester City (-225) will still likely be the favorite to score more goals than any other club this season. But if Liverpool (+225) can invest in a bit more world-class firepower — or even get the best out of Salah, Mane, and Firmino — that could change.
Elsewhere, Tottenham (+1200) has some real class in the form of Harry Kane and Son. Manchester United (+1400) needs a lot more attacking verve before they can keep up with the rest, while Chelsea (+1800) and Arsenal (+2000)… well, you never know with these two.
If you want to bet on this market, then you can visit Bovada and get your money down. Alternatively, check out our list of the best sports betting sites for some additional places to bet. Most of them will offer a similar market to this one.
Now, who are the players most likely to create and convert the goals that could see their respective teams top the goalscoring charts at the end of 2019/20? Logically, you'd have to see the following ten players as among the most likely candidates to do so.
In my opinion, these guys are the ten best forwards currently signed to English Premier League teams.
10. Jamie Vardy – Leicester City
The first man on our list is one of just four EPL winners and the only one to play for a team not named Manchester City.
When soccer fans think of Jamie Vardy, it's hard not to associate the Sheffield-born goal-smith with the usual "rags to riches" narrative that has surrounded him these past few years.
Vardy, now 32, was playing lower-league soccer just a few years before he helped "The Foxes" to a historic Premier League title in 2015/16, all while professing to enjoy an abundance of energy drinks, vodka, and cigarettes.
That season, Leicester City's squad was given odds of 5000-1 to go all the way. Vardy's 24 goals in 36 league games were a driving force behind their run to the title. The Englishman became a legend overnight and subsequently snubbed several offers to leave the team in favor of staying in the East Midlands.
What makes Vardy such a highly respected player is his ability to score goals. As a striker, the truest gauge of ability is to hit the back of the net on a consistent basis, and Vardy has consistently been a man to rely on in the blue jersey.
In 175 EPL games for Leicester, Vardy has scored 90 goals. This averages out at better than one every two games, which is an excellent stat.
9. Marcus Rashford – Manchester United
One of the more positive effects of former boss Louis van Gaal's tenure at Manchester United was the blooding of Marcus Rashford.
Despite featuring in 170 games for United — scoring 45 goals in the process — Rashford is still just 21 years old. Given his exceptional talent, it is very conceivable to see the youngster becoming arguably the best player in the league in a few years' time.
Rashford is an England international that has appeared at Euro 2016 as well as England's encouraging run to the semi-finals of the 2018 FIFA World Cup in Russia. Current "Three Lions" boss Gareth Southgate is a big fan.
Since Ole Gunnar Solskjaer has taken over at United, Rashford has been moved back into a central forward role, having been pushed out wide while playing under Jose Mourinho. It is here that he has put in some of his best shifts in a Manchester United shirt.
Rashford is blessed with good feet, incredible pace, excellent movement, and an eye for goal. These attributes make him a nuisance for any defense in world soccer. The fact that he is only going to improve with age is something both United and England fans can feel pretty good about.
As it stands, Rashford is one of Solskjaer's key players and will further enhance his reputation as an elite player in 2019/20.
8. Heung-Min Son – Spurs
It is a rare occasion for fans to admire players of rival teams.
Yet when you mention the name Heung-Min Son on the message boards, social media groups — or even over a few beers in your local bar — the South Korean star is often held in high esteem.
While he has undeniable talent, it is the humility and grace that the 26-year-old holds himself with that sees him as one of the most objectively popular forwards in the Premier League.
Now, you don't need to be told that this list is not a popularity contest. Son makes it at number 8 because he is just so good.
Once the most underrated player in the EPL, there is no doubt that Son's talents are now getting the recognition they rightly deserve.
The 2018/19 season saw Son really step up for coach Mauricio Pochettino, consistently delivering throughout the campaign. While he hit 12 goals for the beaten Champions League finalists in 31 appearances, many of those goals were crucial.
Aside from his contributions up front — including assists and important interlink play with Spurs' attack — Son has a huge work ethic and is a constant thorn in the side of his opponents.
7. Leroy Sane – Manchester City
There are more than a few reasons why Leroy Sane is one of the most promising young players in the game.
The Manchester City and German international forward was branded as "the best wide player in the world" by his club boss, Pep Guardiola, earlier this year. While that status might be a little premature, Sane has the tools to go very far indeed.
As it stands, German giants Bayern Munich are said to be desperate to sign the former Schalke starlet, and a whole host of other clubs would also love to have him on their books.
It's easy to see why.
Sane scored 16 goals and assisted 18 more as City marched to an unprecedented domestic treble in 2018/19. As such, he is one of the first names on Guardiola's teamsheet.
At 23, Sane is still yet to hit his prime. Still, he is undoubtedly one of the most gifted forwards in the EPL and is a player that "The Citizens" will be looking to build the team around in years to come.
While it is not known just how long the German plans to stay in England, you would have to think that he might fancy a spell in Spain at some point in the future. Or he could be tempted by a giant pay packet to head back to Germany with Bayern.
Still, there are players at City that had the same choices but remained happy in Manchester.
Either way, EPL fans should cherish the time we have with the pacy, skillful, and at times outrageously daring forward.
6. Pierre-Emerick Aubameyang – Arsenal
A personal favorite while at Borussia Dortmund, I was excited to see Arsenal sign Aubameyang for £56 million in 2018.
Am I an Arsenal fan? Not at all. It's just that this guy was someone I had tried to sign while playing Football Manager for years, and, well, never could.
The Gabonese international got off to a good start at Arsenal. He scored in his debut and set a record as the first-ever Arsenal player to score five goals in his first six games. In 13 appearances in his first campaign for the club, Aubameyang hit the back of the net 10 times.
Not bad at all.
His first full season in 2018/19 saw the former Dortmund ace score 22 goals, ending as the joint top scorer with Sadio Mane and Mo Salah of Liverpool. His efforts in the club's run to the Europa League were topped by an excellent hat-trick in the semi-final against Valencia.
This is a guy who will get you a lot of goals. His pace and finishing technique are absolutely quality. He is a classy forward who can cause all kinds of problems for the opposition.
Since arriving at The Emirates, Aubameyang has struck up a lethal partnership with Alexandre Lacazette, which has given fans of The Gunners hope for the future.
A big fan favorite at the club, the forward's resolve is set to be tested soon enough. According to the summer rumor mill, Manchester United is very keen to acquire his services.
5. Harry Kane – Spurs
Harry Kane's unfortunate injury towards the latter part of the season might have affected his stats.
Still, there is no doubt that the England captain is one of the best forwards in the EPL. If anyone disagrees, then, quite frankly, you don't know your soccer.
Kane is an old-school target man with new-school skills. He's a true English number 9 that is very reminiscent of Alan Shearer but with unique attributes that keep him in a league of his own.
Following a fairly successful 2018 FIFA World Cup, where he bagged the tournament's Golden Boot award for his six goals, Kane's stock was on the rise again. In 2018/19, he bagged 24 goals in 40 appearances for Spurs to enhance his reputation even further.
At just 25, Kane has arguably his best years ahead of him. And many, many more goals, too.
The Spurs frontman has bagged himself 164 goals in 253 appearances for the club. He has been one of the most consistent and prolific strikers in the league over the past few years, too.
Kane won the EPL Golden Boot in 2015/16 and 2016/17. He is a great bet to earn the award next year, and I will be providing odds on this as soon as they are released.
4. Raheem Sterling – Manchester City
Raheem Sterling has had a seismic year in his career.
Aside from being an integral cog in the rampaging machine that is Manchester City, the former Liverpool winger matured incredibly.
Sterling's efforts on the pitch for Manchester City and England saw him receive wide acclaim. Gareth Southgate, the Three Lions boss, even named the Jamaican-born star as his captain against the Netherlands in June.
One of the most gifted forwards in the EPL right now, Sterling's domestic campaign ended with a treble where he contributed 25 goals in 51 appearances. His assists and overall work ethic haven't been too shabby either.
However, this year, we have also seen a lot of praise afforded to Sterling's efforts off the field. His tireless efforts to stamp out racism in the game have to be mentioned here, even if these do not necessarily affect his ability.
But what ability he has.
Despite a few questionable performances in his early days at Man City, Sterling has matured to become one of the league's very best forwards. There is much more to come from the 24-year-old, and Man City fans are only too well aware of it.
The question is, how much longer will Sterling stay in England? I think he'll be sticking around for some time yet.
3. Mo Salah – Liverpool
Mo Salah was a bit-part player at Chelsea who made serious waves in Italy with Roma.
When Jurgen Klopp decided to pay €42m for his services — breaking their transfer record in the process — it was a little eyebrow-raising, to say the least. There were many critics who thought the Merseysiders had paid over the odds.
Pretty soon, it was clear that they had snagged themselves a bargain.
Salah's first season at Liverpool saw him hit the back of the net 46 times in 52 games while helping his team to the final of the Champions League. Not bad at all.
While his second season in a red shirt wasn't as prolific, he still finished as the joint top scorer and was a crucial part of Liverpool's Champions League triumph and all-so-near Premiership win that ended in heartbreak.
The Egyptian is an excellent talent and is one of the world's most respected forwards.
His dribbling, pace, and eye for goal have catapulted him to superstar status while attracting the attention of Europe's elite clubs in the process. A hero in Liverpool and his native Egypt, the African striker's price tag is staggering.
Klopp's faith in Salah was repaid tenfold, and he looks set to continue keeping EPL defenders awake at night.
If you take your eye off Salah for one moment, he will be gone. His ability to link up with the players around him — and his strong work ethic — also make him stand out as a quality forward.
Despite the incredible forwards in the history of Liverpool FC, Mo Salah set a record as the fastest player to hit 50 goals for "The Reds." We're talking guys like Ian Rush, Robbie Fowler, Michael Owen, Fernando Torres, Luis Suarez, etc…
Quite the achievement, and still, there will surely be a lot more to come.
2. Sadio Mane – Liverpool
Sadio Mane is up there with the greatest players on the planet. As such, he was always going to rank highly among the best forwards in the EPL, too.
Senegal's captain has been incredible for Liverpool this season, contributing with 26 goals in 50 appearances and a hand in many more. When Jurgen Klopp needed his players to stand up and be counted, Mane was one of the first on his feet.
Towards the end of the season, Mane put some exceptional shifts in and came good in crucial matches with goals and assists.
Liverpool boss Jurgen Klopp relies on Mane's versatility, too, often rotating his position in his preferred 4-3-3 formation. The Senegalese star typically operates on the left wing but has been known to play through the center and on the right flank, too.
His link-up play with Mo Salah and Roberto Firmino makes the Liverpool attack one of Europe's most fearsome. He enjoys an almost telepathic relationship with the other two, at times.
Mane is certainly known for his pace and movement, but as was evidenced by his stats last season, he also has a keen eye for goal. His finishing has markedly improved, and his unpredictability and game-reading skills make him a tough nut to crack.
With the togetherness of this Liverpool side, Mane's true potential is being unlocked. He, like many others on this list, has the potential to improve even more as the years go by. At 27, he is in his prime as a striker, sure, but he can get even better.
Several clubs are said to be monitoring Mane's progression at Liverpool, and it is easy to see why. As such, he is another player that we should probably cherish for as long as we can.
1. Sergio Aguero – Manchester City
Let's be frank here — Sergio Aguero is still the best forward in the EPL.
While this is painfully obvious to Manchester City fans, there are some who would argue that the likes of Sane or Salah are better. I don't buy this, even if I am not as blind to suggest that the aforementioned Liverpool stars are not serious contenders.
Aguero has scored an impressive 231 goals in 337 goals for City since joining from Atletico Madrid in 2011.
As the spearhead of the potent Man City attack, the Argentine has been at the forefront of his club's success for close to a decade. In that time, he has consistently hit the back of the net while creating numerous chances for his teammates.
Aguero has four EPL titles to his name, including the 2011/12 title that he won at the death with a goal against QPR on the final day of the season. Remember that? I do — it was absolutely crazy to watch.
At the time, Manchester United fans were celebrating winning the league at Sunderland. Then, Aguero was played in and struck three minutes into the fifth minute of stoppage time to make himself an eternal legend to the City faithful.
And a legend he so very still is.
With Aguero, there is more to his game than just goals. There is a tenacity, drive, and fierce desire to win that drives everyone around him to be the best.
With the longstanding captain, Vincent Kompany, now departed from The Etihad, Aguero could even be named captain next season.
An icon.