Which Quarterback Will Be Drafted After Joe Burrow? Predicting the 2nd QB Drafted

There isn't a better lock in the 2020 NFL Draft than Joe Burrow as the top pick. That naturally means he'll be the first quarterback off the board.
If the top NFL Draft sportsbooks were even actively offering odds anymore for who would go #1 overall, that'd be among the safest NFL Draft bets for 2020.
Instead, bettors will need to look to the next guy if they want to make money betting on which quarterback goes next in the NFL Draft.
Fortunately, they totally can, as BetOnline presently offers a wager that asks that exact question. Let's take a look at the odds for the 2nd QB to be taken in 2020 NFL Draft and come away with a prediction.
Odds for Which Quarterback Will Be Drafted Second
Tua Tagovailoa was once thought of as a lock to go #1 overall, so it stands to reason that he's a good bet to go number two at his own position in 2020.
He carries overwhelming odds as the favorite, but bettors need to think of all possibilities here. Tua's hip injury is one reason he could be a bust, so if any teams are scared by his medicals, it's possible he slides a bit.
That may open the door for Herbert, Love, or someone else to vie for this wager. If so, bettors could be looking at some pristine betting value.
Let's take a look at each option and gauge how likely they are for bettors.
Tua Tagovailoa (-500)
Tagovailoa is the understandable favorite, as he's a champion and was incredibly productive at Alabama.
He has a lot of injuries to consider — not to mention the troubling hip issue — and lefties don't historically fare that well in the pros.
Still, Tua is a franchise quarterback in the making, and most NFL mock drafts pen him in as the next QB up after Burrow.
Justin Herbert (+325)
If it isn't Tua behind Burrow, it's almost certainly going to be Herbert. When predicting where Justin Herbert gets drafted, however, most mocks start the guesswork after Tua is off the board.
Herbert is a fine talent, but he comes off as a bit robotic and should probably have put up better numbers in college than he did.
His ceiling is why he's viable here, though, while the price obviously can't be ignored.
Jordan Love (+2000)
If you're looking for bold 2020 NFL Draft predictions, just consider what may happen with Utah State phenom Jordan Love.
An athletic gamer who has drawn comparisons to Patrick Mahomes, Love could be a superstar in the making. Perceived regression in 2019 and general inconsistency are some red flags, but the interest in Love is only growing.
The problem, even though his odds look very enticing, is the fact that he has to leapfrog two elite quarterback prospects.
Field (+2000)
There is also the field, which includes everyone else not mentioned. Basically, that would mean you're betting on one of Jacob Eason, Jake Fromm, or Jalen Hurts to be drafted after Joe Burrow.
None of these options is realistic.
These quarterbacks are the other top passing prospects, but they're not locks to go in the first round. They're certainly not great bets to challenge the best quarterbacks for the second spot at the position.
Who Will Be the Second Quarterback Drafted?
It's going to be Tua Tagovailoa. Yes, the Crimson Tide star busted up his hip, but he was a real threat to be picked first overall before his injury, and all signs point to him being 100%.
From a sheer talent perspective, the argument can still be made that Tagovailoa is the best quarterback prospect in this draft. With Burrow a lock to go first, he's next in line as the second option under center.
Herbert has an argument, and Love is a fantastic value bet, but all logic points to Tagovailoa being the second passer off the board.
For this wager and more, hit up the top 2020 NFL Draft betting websites.
AUGUST
Casino of the Month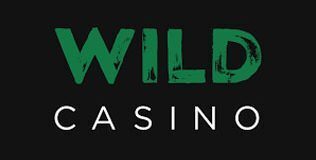 Welcome Bonus
250% up to $5,000
Read Review
Visit Site