Prop Betting on the 2019 Divisional Round NFL Playoffs – Odds, Predictions, and Picks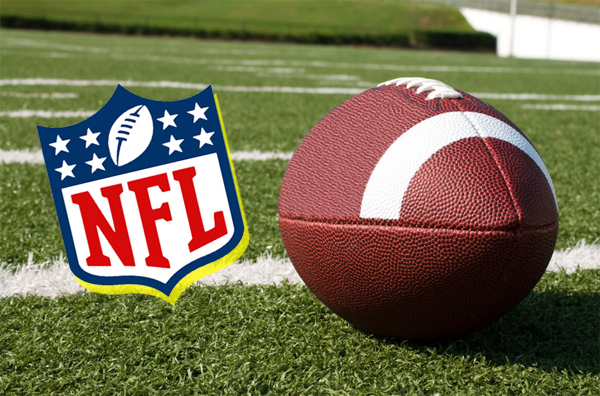 Round two of the 2019 NFL playoffs commences this weekend, giving way to a number of interesting wagers involving all four games.
Bettors certainly can gauge how to bet on the divisional round if they want to focus on the individual games, but another path to big money could come via NFL playoff prop bets.
SportsBetting.ag is offering competitive odds on all four second-round playoff games, but you can spice up the weekend by taking advantage of a litany of fun divisional round props as well.
There are a number to choose from, so let's go through the odds for each one and see which way bettors might want to lean. I'll offer some free picks, too.
Player with Most Passing Yards
We get things started up with some fun NFL playoff player props, and this one deals with which quarterback will lead the divisional round in passing.
Patrick Mahomes, who put up over 5,000 passing yards during the regular season, understandably leads the way over at SportsBetting.ag.
Patrick Mahomes+300
Andrew Luck+350
Jared Goff+500
Nick Foles+550
Drew Brees+550
Tom Brady+600
Philip Rivers+700
Dak Prescott+1000
The playoffs aren't really the place to bank on explosive passing games, but there are several in round two.
Mahomes is the obvious favorite, as he averaged well over 300 yards per game on the year. He's also got a reasonable matchup with a Colts secondary that was merely a middle-of-the-pack unit against the pass in 2018.
While the smart money is on Mahomes, Luck and Rivers both finished in the top five in passing yardage this year. They also both have somewhat favorable matchups and could be forced to air it out quite a bit.
The best value here is Rivers at +700, but I'd spend most of my time going back and forth between Luck and Mahomes. Since the price is so similar, I'll just back the logical favorite in a likely shootout (their game has the highest total of the week).
PICKPatrick Mahomes+300
More Passing Yards: Philip Rivers vs. Tom Brady
You can take it one step further with a number of NFL player prop bets that pit players against each other. If you can't hit the actual divisional round passing leader, just try to win cash based off of 50% props like this.
Rivers-120
Brady-120
In a battle between Rivers and Brady, I'm going with the guy at home. Brady put up over 270 yards per game in front of the home fans this year, and this week feels like one of the sneakier DFS picks for the NFL divisional round.
Rivers put up more yardage on the year, but he was not quite as prolific on the road. If you got better value with Rivers, I'd consider him, but with even pricing, Brady is the call.
PICKTom Brady-120
Most Passing Yards: Patrick Mahomes vs. Andrew Luck
Here's another quarterback battle, and this one resides in what should be the most explosive game of the weekend.
Mahomes is the odds-on favorite to pace the second round of the playoffs in passing yardage, but you still may want to think twice about Luck.
Mahomes-130
Luck-110
Luck would probably be my second pick if you're playing this wager, but I don't see the point in going against Mahomes whether you think he leads the round in passing or not.
Even if he doesn't, Mahomes is a pretty good bet to at least top Luck in that department.
PICKMahomes-130
Most Passing Yards: Drew Brees vs. Nick Foles
One more battle through the air is between Brees and Foles, and this one seems obvious. Brees lit it up at home this year (321 yards per contest), which was a crazy 104-yard increase compared to on the road.
Philly is solid defensively, but he specifically hung 363 yards on them earlier this year. Will he do something similar and best Foles in this prop?
Brees-110
Foles-130
I'm a bit shocked to see Brees as the underdog in this NFL prop bet. He tears it up at home, and the best way to attack the Eagles on defense is through the air. Nick Foles also isn't a big numbers guy, and the Saints have a strong defense.
Foles could put up some yardage if Philly is playing from behind, but Brees should edge him out.
PICKDrew Brees-110
Player with Most Receiving Yards
You can keep the NFL props fun going with a wager on which wide receiver will lead the second round of the playoffs in receiving yardage. Michael Thomas surprisingly leads the way with a cool +500 price tag.
Michael Thomas+500
Y. Hilton+500
Tyreek Hill+500
Travis Kelce+750
Zach Ertz+750
Brandin Cooks+900
Keenan Allen+900
Robert Woods+900
Amari Cooper+1200
Eric Ebron+1200
Julian Edelman+1200
Alshon Jeffery+1400
Rob Gronkowski+1400
Golden Tate+2000
Mike Williams+2000
Thomas is a fine option to lead the way, but keep in mind that he's actually in a three-way tie for first with Hilton and Hill. Of that trio, Hill is the sexiest play, and considering he's attached to the guy who is favored for the most passing yards, he's also probably the most logical one.
In terms of explosiveness and upside, I'd be leaning toward either Hill or Hilton. They're in the best game for total betting as well as NFL DFS potential.
That being said, bettors will be hunting for some elite betting value, and your best plays are probably Brandin Cooks and Amari Cooper. Obviously, Cooper stands out the most at a whopping +1200, and the Rams have been known to give up some big plays down the field.
If you want a safe play, Hill is the obvious call. However, this bet feels wide open, so I'll aim high and bet on Cooper having a big outing.
PICKAmari Cooper+1200
Player with Most Rushing Yards
The other NFL player prop bet you can bet on involves the top running backs in the playoffs right now.
Ezekiel Elliott paced the league in rushing during the regular season and kept the ball rolling last week with 137 rushing yards against a good Seahawks defense.
That was impressive, while Dallas will undoubtedly need to ride him just as much if they hope to even compete in La La Land versus the mighty Rams.
Suffice it to say, Zeke is a logical favorite to lead everyone in rushing during the divisional round.
Ezekiel Elliott+200
Todd Gurley+250
Melvin Gordon+400
Marlon Mack+550
Sony Michel+900
Mark Ingram+1000
Alvin Kamara+1200
Damien Williams+1600
Elliott is your 1A, and Gurley is 1B. They ranked first and third in rushing on the year, and honestly, Gurley would have crushed the competition if he hadn't gotten slowed down by a knee injury. Quite clearly, these are your two best bets to compete for this honor.
If you want value, the best play might be Mack at +550. He was a monster last week (148 yards) and has blown up a few times this year. Kansas City's defense isn't great, either, so there's a chance for him to explode if the Colts commit to the run and aren't behind somehow.
Alvin Kamara is ridiculously talented, so confiding in him at a gross +1200 price isn't a terrible idea. I just wouldn't wager too hard in his direction, as Philly's run defense is good, and Kamara does share the workload with Mark Ingram.
Ultimately, this one is likely down to Zeke and Gurley.
Normally, I'd go Gurley here, but the Cowboys absolutely have to run the football to even compete in this game, and the Rams are not stout against the run. Elliott is the favorite and also a strong play at +200.
PICKEzekiel Elliott+200
Most Rushing Yards: Ezekiel Elliott vs. Todd Gurley
Whether or not you think Zeke will lead all rushers during the divisional round, you can still bet on whether he bests Gurley. Here are the odds.
Elliott-145
Gurley+105
The value is better with Gurley here, but I prefer Elliott in the other prop, so there's little reason to deviate from him. I can understand just chasing the price and hedging your bets to a certain degree, but normally, I like to just move forward and take hard stances.
Instead of hedging here, perhaps consider one or two extra flier bets in the running back field in the previous wager. I'm still going Zeke here, though.
PICKEzekiel Elliott-145
How Many Road Teams Will Win?
This is basically asking you how many round-two NFL upsets there will be. All four home teams are at least mild favorites, so if the divisional round gets weird, bettors could profit from it.
Whether you bet on any specific underdog is up to you, but you could cast a wider net by predicting how many teams stage an upset and win on the road. Here are the odds over at SportsBetting.ag.
One+150
Two+200
Zero+220
Three+1600
Four+10000
The first round of the playoffs saw a whopping three upsets, with three teams winning on the road. I doubt that that or a complete sweep is in order, but Michael Wynn and I actually broke down every team's case for winning the Super Bowl.
Needless to say, that basically touched on the likelihood of them advancing out of round two.
On paper, the New Orleans Saints (biggest favorites at -8) are the least likely to lose, while few will bet against the explosive Kansas City Chiefs. Still, even those teams have to face the Eagles and Colts, respectively.
Throw in the Cowboys trying to take down the Rams and the Chargers attempting to get past the Patriots, and you've got some serious upset potential across the board.
There's no way to know for sure how the second round of the NFL playoffs will shake out, but going straight down the middle with two makes a lot of sense.
PICKTwo+200
Largest Margin of Victory
Based on the point spreads Vegas handed out for round two, the only games where you can conceivably hope for the over here would be Saints vs. Eagles and Rams vs. Cowboys. Here are the odds.
Under 16.5 Points-130
Over 16.5 Points-110
This is quite the margin of victory, but that Eagles vs. Saints game resulted in a 41-point victory the first time around. I actually am of the belief that all four of these games will be relatively close, however, while this spread is pretty massive.
The over isn't impossible if things get out of hand in a playoff setting, but anyone winning by 17 this week feels like a mild reach.
PICKUnder 16.5-130
Most Points Scored by One Team
This one is a bit easier to project, as all four games have healthy totals, and three of the four figure to be rather explosive. That doesn't guarantee any team pushes for 40 points, but I get the feeling it's very possible.
Here are the odds for a team topping 40 points in a game this week.
Over 39.5 Points-130
Under 39.5 Points-110
As is the case with most NFL prop bets, the lines are pretty even. Vegas is siding with the over, and I tend to agree. Due to the elite offense hitting the field this weekend, it's reasonable to think at least one team cracks the 40-point mark.
PICKOver 39.5 Points-130
Will There Be a Successful Onside Kick?
The onside kick is a dying art form. For one, the receiving team almost always knows it's coming, and they put their "hands" team onto the field. Recent history doesn't bode well for onside kick conversion, as just 8% of kicks were recovered by the kicking team earlier this year, and the number was 23% the year before.
In addition, from 2001-2010, just 20% of onside kicks were picked up by the team kicking the ball away. The numbers aren't encouraging if you're trying to make a buck here, but the upside in betting on the improbable is tempting.
Yes+450
No-800
I'm here to tell you recovering an onside kick in the playoffs is far from impossible. The Seahawks did it against the Packers in the NFC title game just a few years ago, and that scathing reality still echoes in the tortured halls of my soul.
Personal horrors aside, this wager is all about fun and upside. The smart play is probably just to avoid this bet, while putting any money on the "no" side brings no value back. Avoid or bet in favor of a rare occurrence showing up this round.
PICKYes+450
Will There Be a Defensive/Special Teams Touchdown?
This one feels like easy money. Vegas seems to agree, as you'll have to throw down quite a bit of money to see any real return on this -260 price tag.
It isn't every game that we get a defensive or special teams score, but the intensity of postseason play does inject extra fuel to the fire in those areas of a football team.
Defenses are more apt to turn a big turnover into a game-altering play, and kick/punt returners get a little extra steam in an effort to crack a tight game wide open.
The value favors the "no" side, though.
Yes-260
No+175
During the wild card round, we saw the ball turned over seven times, which culminated in zero defensive touchdowns. The second round of the playoffs is also absent of two of the best defenses in the Bears and Ravens.
Still, turnovers weren't completely dormant last week, and they could be prevalent as tensions grow higher with a trip to the conference championship on the line. That, and the teams still alive combined for 13 defensive scores during the regular season.
This one is tough to predict, but the natural flow of the game of football demands at least one after none popped up last week.
PICKYes-260
Will Saints Top 40 Points Versus Eagles?
This wager ties into that other prop bet that asks if anyone will put up more than 40 points in a game this week. I suggested you aim high due to all of the offensive upside, so if you're doing that, you absolutely have to consider the Saints here.
Yes+200
No-300
The Saints are in play, but let's consider two things: the Eagles have looked very good on defense lately, and the prior wager deals with all eight remaining teams. You have more outs, and I'd be putting more of my focus on the Colts vs. Chiefs game anyways.
Still, the value here is too good to ignore. This game has a healthy total, and the Saints hung 48 points on Philly earlier this year and are fully capable of doing so again. They're also nasty at home. Aim high here.
PICKYes+200
Will Any Game Go into Overtime?
This NFL prop bet aligns with the defensive touchdown one to a certain degree, as it's probably only a matter of time until we get to this point.
Of course, overtime games aren't traditionally that common even during the regular season, and with fewer games and tense situations with everyone's season on the line, it's not something that happens even every year during postseason play.
True, but look at this price.
Yes+300
No-500
This price tag is alluring, especially since we have two games projected to stick within a touchdown and no games over +8 this week. Two games probably don't have much of a chance of going into an extra period, but you might have a 50% chance of this happening.
The 2018 NFL season has been no stranger to games leaking into another stanza, either. Overtime has popped up quite a bit this year, and it even resulted in the Browns, Steelers, Packers, and Vikings having ties added to their records.
There aren't any ties in the playoffs, though. Bettors will certainly want to note that 13 games went into overtime this year and that the Saints, Eagles, Cowboys, and Chiefs all had their hands in at least one.
Overtimes weren't rare during the regular season, but they're not the most likely thing in the playoffs. After all, zero NFL playoff games went into overtime last season. Of course, the last overtime playoff game (Super Bowl 51, anyone?) came at the end of the 2016 campaign.
I don't think an overtime game is a lock for the entirety of the playoffs, let alone just this four-game weekend. Having said that, we could have some pretty tight games ahead of us, and the +300 price is pretty alluring. This is another fun spot to aim high at or just avoid altogether.
PICKYes+300
Will a Wild Card Team Get to Super Bowl 53?
I really wish the price was better for this one. The wild card teams this year are very easy to root for, and they all have legit cases to go on a wild title run.
Regardless, Vegas isn't providing much incentive with just a +150 price tag attached to any of the four wild card teams running the table.
Yes+150
No-200
While the price isn't amazing, bettors should still ponder this one. After all, the Chargers, Colts, Cowboys, and even the Eagles make compelling cases to win this week and then some.
Philly literally just won the Super Bowl last season. The only thing that's changed really is that they'll be on the road this week against a very good Saints team.
Every other wild card team is also on the road, but Dallas is as balanced as anyone, the Colts are explosive, and LA has won eight of nine road games on the year.
They all have a case, but if you're rolling with one, I'd bet on the Chargers. This all-encompassing bet can be stretched out over four teams, but the upside just isn't there. Topping the likes of the Chiefs, Patriots, Rams, and Saints is rather daunting, too.
Betting on one of these wild card teams as an actual Super Bowl winner makes good sense, but I still think we're headed for the Saints vs. Patriots or something similar. The wild card teams are absolutely teams I am personally pulling for, but this feels like a year where the favored teams might live up to their lofty expectations.
PICKNo-200
Will a Wild Card Team Win the Super Bowl?
If I don't really believe a wild card team is reaching the Super Bowl, that makes it awfully difficult for them to win it.
Still, this wager offers double the value. If you think a team from round one has what it takes to make that deep of a run, you might as well go even further and bet on them winning it all.
Yes+300
No-500
I do genuinely believe this is one of the better wild card lineups football fans have had in some time. However, the favored teams are all pretty nasty. The worst of the four is easily the Patriots, yet they're at home and obviously know how to win games.
Betting against any of them feels like a losing cause, so while this one is worth a flier, I'm either betting "no" or avoiding it.
PICKNo-500
Summary
As you can see, there is quite a bit to like in the world of sports betting when it concerns the second round of the NFL playoffs. Round one wasn't all that exciting in terms of close games or explosive action, but fans could be graced with a lot more of both during the divisional round.
There is just so much at stake at this point. Eight teams fight for the right to reach their conference title games, and the wild card teams are playing with virtually no pressure. It's easy to show up and do your job when you're rolling with house money, and that puts all of the wild card teams in play.
That's also potentially going to give way to some massive player performances and a lot of these NFL prop bets having a real shot at converting.
As things stand, though, I don't really think any of the wild card teams will go the distance. The Patriots are still very tough to shrug off, while it's rather unlikely that some combination of the Pats, Chiefs, Rams, and Saints don't get to Super Bowl 53.
My pick remains the Saints over the Patriots, and that's understandably where a lot of my picks for these football prop bets stem from. Use these as you will, and remember to either avoid bets or aim high if the odds/logic isn't exactly realistic.
Either way, hopefully I steer you in the direction of solid profit. Good luck, and enjoy the games!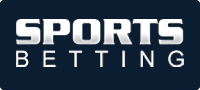 HEAD TO SPORTSBETTING.AG NOW FOR THE FULL RANGE OF DIVISIONAL ROUND BETTING OPTIONS
September
Casino of the Month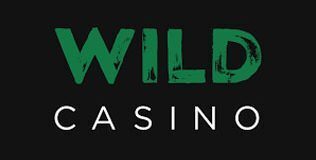 Welcome Bonus
250% up to $5,000