Attacking the Prop Bets for the Masters 2018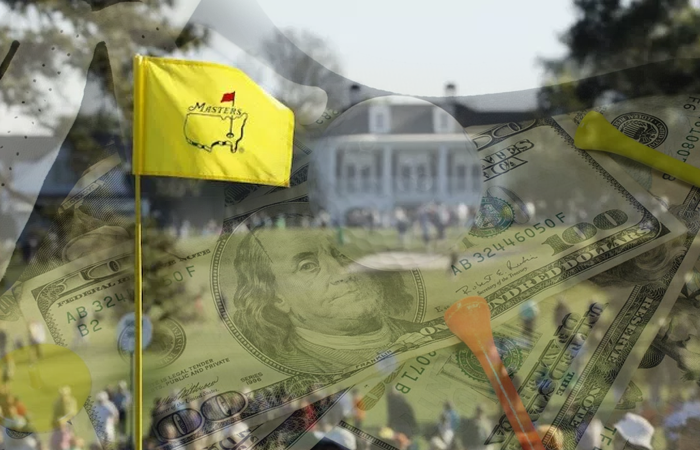 The time has finally come! The best betting sites did us some favors this week folks! Have you seen all these awesome prop bets available for the Masters? It almost feels like the Super Bowl when you look at the top online sportsbooks and see what they're offering.
Forget about just looking at the betting sheet and trying to pick a winner. This year, there are way too many high-profile names in the mix to narrow it down to just one. Even the matchups are brutally difficult as so many of these guys are on form and seem to be peaking at exactly the right time.
Thankfully, there are loads of other options when it comes to placing wagers on the Masters this week. Anything from betting on a player's score in a specific round to who will be the first-round leader to what the winning margin will be, the opportunities seem endless.
I scoured the sites and browsed through as many props as I could find. I decided to pick a couple from two of the top sites and give you my perspective.
I may not be a professional sports bettor, but I can tell you this: I am an absolute "golf nut" who carries a scratch handicap and follows the PGA Tour religiously.
I will be watching the entirety of the Masters coverage on television as I do every year and have a wealth of knowledge when it comes to dissecting golf courses and players abilities.
When it comes down to placing bets on the 2018 Masters, it still comes down to you and your personal preferences. However, if you are looking for a guide that unlocks some serious value in some of the prop bets, this is your one-stop-shop!
Take a look at what I have gathered from around the online market.
2018 Masters – Nailing the Prop Bets
While peering through both sites I mention below, I came across a lot of interesting wagers. There were a lot of fun bets to choose from, and I had to really zero in to find the ones I thought offered the most upside.
As I noted above, I try to avoid the bets that I feel are "backing me into a corner." I don't want to pick one guy out of a field of 88 players; I think too many guys have a realistic shot this year. I like to attack the prop bets that I think are mispriced, mislabeled and flat-out can be taken advantage of.
Have a glance.
Two Juicy Props on Bovada
What Will the Cut Be Made At?
147 & Under +220
Exactly 148 +185
149 & over +125
This one I really like ladies and gentlemen. The fact that we can get 147 & under at this sweet of a price, I feel like I have to take a bite. After looking at the weather forecast for Thursday and Friday, I have a feeling we will see some low opening rounds.
While there is plenty of wind scheduled for Saturday and Sunday, the first two rounds project to be somewhat calm. Don't be surprised to see a few 66's thrown up on the board Thursday, maybe even a 65.
We know that after Friday's round, anyone in the tied for 50th place or better will make the cut. Likewise, any play within 10-shots of the 36-hole lead will qualify for weekend play.
After doing some research, I found that the cut falls around that +4 or +5 (148 or 149) number quite frequently. The oddsmakers made it tough for us to choose, but bear with me and take this into account.
In 2015, the cut fell at 146. In 2011, the cut was an astonishing even-par-144! With subtle wind and decent temperatures on tap for the first couple days, I think we will see an abundance of birdies and eagles flying around.
I am not guaranteeing the cut falls over 147, but the fact that I get that "+3 number of 147" included at a handsome price of +220, I'll take my chances!
Top Spaniard
Jon Rahm -110
Sergio Garcia +145
Rafa Cabrera-Belo +550
Jose Maria Olazabal +5000
Bet it all on Jose Maria this week folks.
Ok, that was a joke. But seriously, why is Sergio Garcia +145 in this category. The defending Champion enters the week ranked first on tour this season in Strokes Gained Tee-Green.
Did you know that each of the last six Masters Champions entered Masters week ranked in the top-7 in this category?
That means this year we are looking at the following golfers:
Sergio Garcia
Paul Casey
Jordan Spieth
Dustin Johnson
Tommy Fleetwood
Justin Thomas
Adam Scott
Not a bad crop of players to choose from? The point is, Sergio is playing very good golf right now, and to be blatantly honest, Jon Rahm isn't. His last three starts are an uninspiring T-26th, T-20th, and T-52nd. Meanwhile, Garcia's last three starts on tour are an impressive T-7, 4th, and T-9th.
You do the math. Rahm is struggling and has only one year of experience at Augusta National. Garcia won last year and has 3 other top-10s here. He just had his first child, his confidence is sky high and he is driving the golf ball like an absolute machine this year.
Give me Sergio and the +145 odds to be the low Spaniard this week all day long!
Two Can't-Miss Props on Sportsbetting.ag
Tiger Woods – Total Bogeys in Tournament
Over 8.5 holes over par -175
Under 8.5 holes over par +145
I am not being a Tiger Woods hater here everyone; I am simply just looking at the facts and data in front of me. Let's just take Tiger's four Green Jackets and see how many over-par holes he had. I will save you the time and research because I already did it for you.
Tiger had 33 over-par holes during his four Masters victories, meaning he averaged 8.25 over-par holes per round. And remember, these are just the four times he won the tournament!
Tiger played great in 2010, shooting -11 and finishing T-4, but guess what? He had 14 bogies or worse that week. When Tiger was last here in 2015, he has 12 over-par holes en route to a T-17.
The point is, Tiger Woods makes bogies at Augusta, even when he is playing his best. In fact, he has never had a Masters tournament where he had less than 7 over-par holes. Considering some heavy winds are predicted for Saturday and Sunday's round, I don't see how he stays under the "8.5" number this week.
Even if he slips on the Green Jacket come Sunday, I'd still be shocked to see him do it by staying under this figure.
By the way, you can lay the -175 on the over and still root for Tiger at the same time! When it comes to placing wagers with your hard-earned money, you need to be realistic. When the statistics are this overwhelming, who am I to try and go against the grain?
Top-10 Finish
Excuse me, am I reading this right? Here's a guy who finished 2nd-10th-2nd in the last three Masters. He turned down Magnolia Lane this week arguably playing the best golf of his career with 4 top-10s in 6 official starts on tour this season. And the books want to lay me money that he will finish in the top-10 this week?
Listen, I get that there are more than a dozen guys that have a realistic shot at glory this week, but again, I need to resort to the data that's staring me in the face. Justin Rose is as consistent of a ball striker as we have on tour. He's one of the most consistent drivers of the golf ball and he just doesn't make silly mistakes.
After a heartbreaking playoff loss last year to Sergio Garcia, Rose has been eagerly awaiting this moment for the past 360 or so days. He isn't going to wow anyone, and he isn't the flashiest golfer on the planet.
But if you are asking me for one guy who is a lock to contend this week and end up in the top-10?
Give me the 37-year-old Englishman who was built for moments like these.
The Takeaway
Hurry up; you still have a little time to get some pre-tournament bets in before Austin Cook hits that first tee shot at 8:30 AM local time on Thursday morning!
With all the excitement and build up surrounding the festivities at Augusta this year, the online sites have upped their game. They are waiting for our action with open arms, and there are a plethora of prop bets we can take advantage of.
Bovada.lv and sportsbetting.ag are my two favorite sites to rely on when it comes to sports betting, especially when it comes to the prop bets for the most highly-anticipated sporting events.
This year for the Masters is no different. They have a surplus of fun and interesting wagers to choose from, and it makes watching the tournament that much more exciting.
I spotted four prop bets that I thought were mispriced. After sifting through all the numbers, these are four bets that I think I can take advantage of in a big way.
I suggest you join the two sites and do the same!