Prop Bets for the Black Widow Movie With Odds and Predictions

Phase 4 of the MCU is in full force. Disney Plus has been ushering out amazing TV series that act as brilliant extensions of the Marvel Cinematic Universe, and some major movies are starting to drop.
The big one is undeniably Black Widow, which arrives on July 8th and operates as the first big-screen MCU flick since Avengers: Endgame.
Obviously, for anybody who is a fan of comic books, superhero movies, or Marvel in general, this is very exciting. It's also pretty cool that this film centers around a big star like Scarlett Johansson and dives deeper into a pretty cool character.
Black Widow shouldn't disappoint if you choose to see it in theaters, but either way, it could make you happy in other ways. The most obvious method is betting on it, as MyBookie has pushed out some fun Black Widow movie props.
I took a look at them all, and whether just for excitement for the premiere or to cash in, you should take a look at the odds and my predictions.
Will Florence Pugh Be the New Black Widow?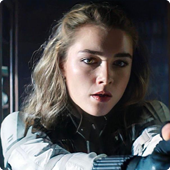 Black Widow is obviously centered around Scarlett Johansson and her character, Natasha Romanoff, as she surveys a dark and emotional landscape.
That goes with the territory for a bred assassin, and MCU fans are getting the Black Widow backstory they always wanted.
In the movie, Florence Pugh plays Yelena Belova, who also trains to be a black widow. Director Cate Shortland already said that Romanoff would be "handing the baton" in the movie, but to what extent is unclear.
However, long-term, it makes perfect sense to basically start two origin stories at once with this movie. On the one hand, it could operate as a proper send-off for the 36-year old Johansson, with the 25-year old Pugh prepared to move forward as the new Black Widow.
Logic, the film's set-up, and the betting odds all say it's the case, and bettors probably won't find a better price between now and the premiere.
Will Thunderbolt Ross Become the Red Hulk?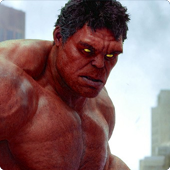 Does every Marvel movie get a Hulk? No. Could every Marvel movie use one? Perhaps.
The game changes when you start debating the Red Hulk, of course, which references the transformed Thunderbolt Ross.
The military veteran is best known for hunting down The Hulk and Bruce Banner, and actor William Hurt has portrayed him in some fashion in four previous MCU films.
He's slated to do so again in Black Widow, which has prompted speculation that the Red Hulk could show up. This is a strange case where I think the odds could be tricking bettors a bit.
To be fair, there is nothing concrete to tell us the Red Hulk will appear but consider the following.
William Hurt is in the movie
MCU plays with time jumps
MCU loves a good teaser
Maybe the movie flashes to the future, or perhaps the next big villain is teased at the last second. Could it be the Red Hulk? Why not? At +550, I don't mind swinging for the fences.
Will Hawkeye Appear in The Black Widow?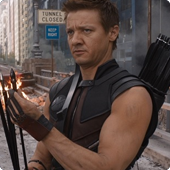 While I'm willing to go against the grain at times in the name of upside, I'll side with the favored bet here.
Obviously, Hawkeye and Black Widow have been forever linked throughout the MCU, so there could be various ways to get Jeremy Renner into this film.
Renner is not openly tied to the movie, but part of the movie is directly tied to his Hawkeye TV series on Disney Plus.
That's right, the likely future Black Widow (Pugh) has been attached to the Hawkeye show, which could mean the two first meet up in the Black Widow movie.
The odds are honestly pretty good despite this feeling like an easy call. I'm game to hammer the -300 price at the top entertainment betting sites.
Number of Times Budapest Mission Is Referenced
Hawkeye, also known as Clint Barton, was sent to kill Black Widow but opted not to. How do we know? Because Natasha Romanoff said it herself.
"Agent Barton was sent to kill me. He made a different call."
The two were attached at the hip ever since, and the rest is history. That said, they were key parts to the secretive Budapest mission, one that has been referenced numerous times by these two throughout their time in the MCU.
Provided I am right about Hawkeye being in this thing; the running joke should continue. But two times? I don't know if the writers will tire us out to that extent.
I like it to be said once, but more than once might be a reach, and betting on the Under protects bettors in the off chance it isn't said at all.
Pick: Under 1.5 times (+120)
Will Tony Stark Show Up in the Movie?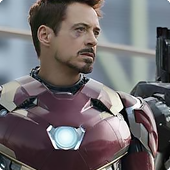 The last big prop bet to try to take advantage of asks if Tony Stark will appear in Black Widow. It's a fair ask, as a good chunk of this story deals with Black Widow's past, and Iron Man was a huge part of the MCU.
Obviously, he's not part of it anymore, but it's always possible Robert Downey Jr. opts to make a small cameo for any of these Phase 4 projects.
In addition, there has been speculation about Tony Stark being in Black Widow for about two years now. There is supposed leaked footage that supports the claim, while Reddit theorists suggest the two could meet up in the "Soul World" following their respective deaths.
Whatever the case, I look at this Black Widow prop the same way I view the Red Hulk wager; it's not that crazy, and it'd be a ton of fun. It also could be extremely profitable.
Betting on The Black Widow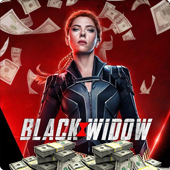 If you're looking to bet on what will happen in Black Widow, I think the big takeaway is just to dream big. After all, this is the MCU, so literally, anything seems possible at times.
Keep in mind that this story centers around Black Widow but should also operate as a bit of a "passing of the torch" movie and a film used to start new threads to follow as Phase 4 matures.
This is a very exciting time for Marvel fans, but since nobody really knows what to expect, the best way to bet on Black Widow props may be to simply target the value.
Everything is on the table, and you just know with this being the first MCU feature film since our collective Marvel hearts stopped in Avengers: Endgame, that it will pull no punches.
As entertaining, exciting, and profitable as Black Widow betting may be, it's just one of the many ways to make money betting on entertainment right now.