Previewing Zhang Weili vs. Rose Namajunas – Betting Odds and Fight Analysis

The betting odds for Zhang Weili vs. Rose Namajunas suggest that this fight is going to be very close indeed.
At the VyStar Veterans Memorial Arena in Jacksonville on April 24, the two best strawweights on the planet will collide.
This will be a 115-pound fight for the title at UFC 261, and the third of three title matchups on the night. Kamaru Usman vs. Jorge Masvidal 2 and Valentina Shevchenko vs. Jessica Andrade also on the menu.
However, today is all about helping you make money on the Zhang Weili vs. Rose Namajunas fight. To do so, I'll be sharing the best odds for Zhang vs. Rose, where to bet on the fight, as well as breaking each fighter.
I guess the best place to start is with the early odds for Zhang vs. Rose, right?
Best Odds for Zhang Weili vs. Rose Namajunas
These are the best Zhang vs. Rose odds I have come across before putting this piece together.
Bovada has the cherries for those looking to bet on Weili Zhang, while BetOnline is where to go if you are gambling real money on Rose Namajunas. I'll be talking a little more about the importance of line shopping and getting the best odds in the next section, so stick with me for that.
Back to the odds for a moment.
I've been looking into the Zhang vs. Namjunas betting trends, and I'm expecting the Chinese superstar to be a significant favorite on the night.
It is not inconceivable that Zhang walks into the cage at much shorter odds than what are on offer right now.
As for Rose? I expect her price to plateau at around the +150 mark. She will attract betting interest, given she is a former champion and an incredibly gifted fighter.
More on that later. First, allow me to cover a little on the betting on Zhang vs. Rose side of things for anyone needing a little help.
Where to Bet on Zhang vs. Rose
If you're betting on Zhang vs. Namjunas online, I recommend taking a look at the best UFC betting sites.
When you're looking to make money betting on UFC fights, half the battle is finding the right site. Not only does a great sportsbook or UFC betting app have highly competitive odds, but they are also dedicated to providing numerous quality markets.
Experienced gamblers know that the real betting value in MMA fights often comes down to the props and specials on offer.
Typically, sites that don't have great UFC betting coverage will rely on a few markets, thus hampering your chances of winning money betting on bouts.
Now, there are some top odds for UFC 261 doing the rounds right now. With three competitive title fights on the card, you're going to have solid odds. But for any other fights on April 24, it's important to check out the props, too.
If you aren't already signed up to one of the leading sites for betting on MMA, you can browse them by hitting the link at the top of this section.
Now we have that covered, let's check out how the opponents shape up.
Zhang vs. Rose – The Tale of the Tape
| | | |
| --- | --- | --- |
| Zhang Weili | Tale of the Tape | Rose Namajuna |
| 21-1 (10 KOs) | Record | 9-4 (1 KO) |
| China | Nationality | USA |
| 5′ 4″ | Height | 5′ 5″ |
| 115 lbs. | Weight | 115 lbs. |
| 63″ | Reach | 65″ |
| Orthodox | Stance | Orthodox |
| 31 | Age | 28 |
On paper, there is little to separate these two.
But the tale of the tape for Zhang and Rose only tells a little bit of the story. These two are very different fighters, with styles that could clash in emphatic fashion.
Lets's look at what Rose Namajunas brings to the table in this fight.
Can Namajunas Beat Zhang?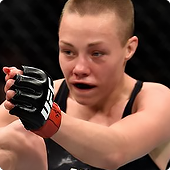 Rose Namajunas enters this fight with a record of 4-1 from her last five.
Despite being a former UFC strawweight champion making her pro debut in Invicta FC back in 2013, it's amazing that she has only fought 13 times in the paid ranks.
This will be her first fight of 2021, having fought just once in the previous three years.
This level of inactivity is one of the main reasons why many are betting on Zhang to beat Rose at UFC 261.
But it's important to point out that Weili has fought just five times since 2018, for those who are stuck in this narrative.
So, how does Rose beat Zhang? I'd say she has a lot going for her in this fight.
As you can see from the Zhang vs. Rose Tale of the Tape above, she holds moderate height and reach advantages over her opponent of one and two inches, respectively. Her timing, strike variety, and accuracy will also ask questions of Magnum.
A highly proficient technical fighter, Thug Rose's understanding of distance and range will also help her in this scrap. If she can work behind her jab and one-two, while using her lateral movement to circle out of range, she could give Zhang a lot of trouble.
More than this, she has a very underrated ground game and is solid in the clinch.
She has two wins over Joanna Jedrzejczyk. That's something to certainly boast about.
Namajunas' Strengths and Weaknesses
Here's a table of Rose's main strengths and weaknesses heading into her bout with Zhang.
| | |
| --- | --- |
| Main Strengths | Main Weaknesses |
| Technical Striking | Wrestling |
| Footwork | Strength |
| Strong in the Clinch | Power |
| Submission Game | Adaptability |
As you can see, her best chance of beating Weili rests on using her technical striking.
She must also rely on her footwork and defense to prevent herself from being held up and beaten down by the Chinese brawler. Although Rose is slightly taller and rangier, Zhang is much more physical.
There is no way that Rose, even with good technical grappling, would be able to battle at close quarters with Zhang. Her opponent is simply too strong and too dogged for Thug.
If Rose cannot outpoint Zhang, she could face the worst beating that she has taken in MMA to date.
How Zhang Beats Namajunas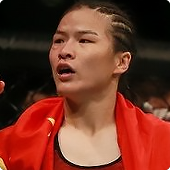 If anyone questioned the legitimacy of Zhang Weili, she silenced her detractors against Joanna Jedrzejczyk at UFC 248 in March 2020.
While it was hardly a flawless performance, Weili looked incredible at times. She battered the former dominant champion, showing incredible grit, heart, and determination in equal measure.
It would be simplistic to say that her power was the difference on the night, but it was a crucial factor in winning the fight.
Most bets for Zhang vs. Namajunas will be on the incumbent champion winning the fight.
But if you are wagering on Weili to win by knockout, there is reason to believe that she can become just the second woman to subject Namajunas to a non-submission stoppage.
Let's say that Rose is, well, defensively sound. I don't think she can live with the ferocity and relentless pace that her opponent will be looking to feed off.
Zhang will pressure her, and she will get to her, at some point in the fight. Just as she did against Joanna in the fight above.
Will she stop her? Well, I will be reserving my Zhang vs. Namajunas betting pick, for now, but I will say that a knockout win for Magnum could be on the cards.
Zhang's Main Strengths and Weaknesses
I put together a comprehensive breakdown of the strengths and weaknesses of Zhang back in January.
Concerning how I feel about the Chinese warrior now? Well, nothing has changed since then. Therefore, I would suggest checking out the piece below to learn about how she can use her strengths to her advantage in this fight.
If you are keen on betting Rose to beat Zhang, this article will help you understand the weaker side to her game.
Wrapping it Up
We have reached the end of this piece covering the best odds for Zhang Weili vs. Rose Namajunas, where to bet on the fight, and, of course, a breakdown of both fighters.
I'm stoked for UFC 261 on Saturday, April 24, and have to admit that I see Zhang vs. Rose as the best fight on the card. Having read everything above, I wouldn't be surprised to hear you feel the same way.
You will find my predictions and pick for Zhang vs. Rose on the UFC picks section of our site a little closer to fight night. But make sure to check that section of our site out for a look at the other fights on the card, too.
Until then, here's a little more content that could help you with your bets for the UFC strawweight title encounter.
Good luck with your bets!
September
Casino of the Month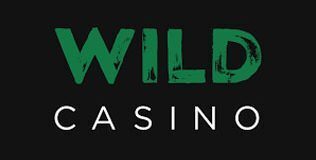 Welcome Bonus
250% up to $5,000