Previewing WWE Royal Rumble 2022 With Predictions and Analysis

We're just days away from Royal Rumble, which means Wrestlemania is inching closer.
While the WWE has not executed as well as they'd like, the Royal Rumble is where we see some of the top moments of the year. There are bound to be a few must-see moments.
Here is your official 2022 Royal Rumble preview with the latest odds, analysis, and predictions.
Becky Lynch to Beat Doudrop (-1200)
Becky Lynch has been a main attraction in WWE due to her mic skills that has transitioned into a six-time belt holder. We have seen her as a four-time champion on Smackdown and twice on Raw.
Becky two belts has been the perfect villain for the fans. She has enjoyed destroying all the competition that has been thrown her way.
Remember, Lynch has had success thus far at the January event. Whether it was winning the Royal Rumble or gaining impressive victories, we have seen Big Time Becks own the women's division.
2016 Royal Rumble: Lost to Charlotte Flair (Divas Championship)
2017: 6-Person Tag w/Bella Twins def. Alexa Bliss, Mickie James, and Natalya
2018: Finished 17th in Royal Rumble match (Asuka Won)
2019: Lost to Asuka (Smackdown Title)
2019: Won Royal Rumble, eliminated two
2020: Def. Asuka (via submission) for Raw Title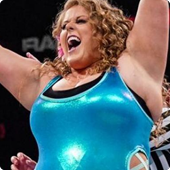 The top moment of the bunch was when Lynch won the Royal Rumble back in 2019. She subbed in for an injured Lana.
Lynch did enough convincing to Fit Finlay to be given the shot at competing in the match. She eventually avoided a Charlotte Flair boot to the skull and tossed her over for the monumental victory.
Charlotte Flair is owning the spotlight on Smackdown, but the Raw brand has been dominated by Lynch.
Her winning ways are likely to continue against the upcoming future that Doudrop brings to the table.
Doudrop has been one of the few wrestlers that has received one of the biggest bumps in the business. Winning a triple threat against Bianca Belair and Liv Morgan was an opportunity of a lifetime.
The current odds suggest that Lynch isn't losing, but at +750, Doudrop is the biggest underdog story to keep an eye on.
This is a match that should be entertaining due to Doudrop competing in her biggest match of her career.
Lynch isn't losing here and while these bets to win matches in the WWE has a limit on them for many sportsbooks, Lynch is the lock of the entire event.
The odds mentioned for all these matches are from BetOnline, take a look at all the odds before placing your wagers on the biggest matches.
Brock Lesnar to Beat Bobby Lashley (-230)
Paul Heyman and Brock Lesnar are the top duo these days when looking at managers and their champions. Holding the prize is what makes these two a winning combo.
The laughter and joy they put on display every week always has the WWE Universe coming back for more.
Brock Lesnar: "Knock. Knock."

Paul Heyman: "Who's there?"

Brock: "Bobby."

Heyman: "Bobby, who?"

Brock: "Exactly."

This version of Brock Lesnar is untouchable. ? #WWERAW pic.twitter.com/8HrUCdSp8I

— CONNER (@ConnerAJoseph) January 11, 2022
Lesnar and Lashley has been the top heavyweight battle in a while between two dudes that Vince will continue to feed opportunities to while others lack what he is looking for.
Brock is likely to headline Wrestlemania and it just a matter of time before we get him interfering with Reigns on a consistent basis.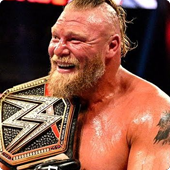 These odds aren't overly high due to the ability that Lashley has at his disposal. The suplex machine is going to feast on Lashley.
Power against power will be an entertaining matchup, but this is all about Lesnar surviving and advancing. He almost has to have the belt around his waist for Wrestlemania.
I am a little surprised the odds aren't higher. The chances of Brock losing are slim, but not entirely impossible. Lashley's storyline heading into Wrestlemania will be one that is intriguing.
Perhaps they bring in Goldberg to close out his career, but Lashley is the mystery selection. There are too many positive things pointing at Lesnar to let go of this opportunity.
MVP could get involved in this match, but that won't make much of a difference. Lesnar is on another level these days after winning the title at Day 1.
Plus, Heyman is dropping comedy lines all of a sudden and even Brock is getting in a few words. They have changed the script up and have made it highly entertaining content.
Imagine Lesnar turning on Heyman. Many people were hopeful of that happening the past few weeks, but they ended up toying with the crowd. Seeing a more vocal Lesnar is what has some of the WWE Universe excited.
I am backing the beast with the belt and believe he will hang onto the title through the Royal Rumble.
It wasn't long ago where Lesnar was taking off car doors and throwing them into the stands. He has been dominant and entertaining. There isn't much more one can ask, and he should be a riot leading into Wrestlemania weekend.
Edge and Beth Phoenix to Beat Miz and Maryse (-500)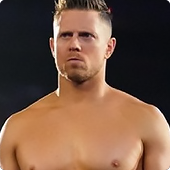 This time of the year is when we see power couples dominate the road to Wrestlemania. We have seen several decent ones over the years.
There was Ronda Rousey and The Rock encountering Triple H and Stephanie McMahon. Eventually, we saw a few other tag team matches.
There was John Cena and Nikki Bella against Miz and Maryse at Wrestlemania 33. We even had Cena alongside Trish Stratus against Santino Marella and Beth Phoenix.
There are several others over the years and some of the top Hall of Famers have been involved.
Fast forward to present day and Edge and his wife Beth Phoenix will look to knock off Miz and his wife Maryse. Getting two Hall of Fame legends like Edge and Beth Phoenix will add an entertaining element to the Royal Rumble.
Hall of Fame pose!@EdgeRatedR @TheBethPhoenix pic.twitter.com/pJVIEUVqUG

— WWE (@WWE) January 4, 2022
The numbers suggest that Miz and Maryse are in for a long night against the Glamazon and the rated R-superstar. The mic skills is what the Miz is known for when dominating the competition.
We had a recent wedding that involved Eric Bischoff, but Edge found a way to ruin the night. Maryse and Phoenix haven't been as involved recently, but they are talented enough to work well with their real-life husbands.
This may lack championship gold and may not last more than 20 minutes, but this is a match that should be entertaining along the way.
Seth Rollins to Beat Roman Reigns (+165)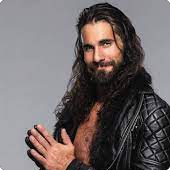 Who can forget the good ole days of The Shield? They were destroying everything in its path, and it seemed like nothing was going to stop the trio of Dean Ambrose, Roman Reigns, and Seth Rollins.
All three perfectly complemented each other. They were always ahead in the numbers game and made it seem like there were seven of them with the way they attacked and decimated many opponents.
The present isn't too shabby for Rollins and Reigns, either. These two are going to bring down the house in St. Louis and there is a good shot they will both be fighting for a title match at Wrestlemania.
Perhaps, this is the match of the night due to all the scenarios that may play out. If there is a shocking upset to be had, this one looks like it will be the one to circle.
I love the chances of a title change happening in this one due to some fun outside interference. I won't be shocked to see Reigns lose his title and be forced to compete in the Royal Rumble.
Vince had always loved killing two birds with one stone, but we often don't see it on the men's side of things. Becky Lynch lost a title match and then won the Royal Rumble in 2019.
Oddly enough, her soon to be husband would win the men's rumble (Rollins). Now, everything has come full circle and they are both competing in title matches with plenty of history being put in play. Their days together alongside Dean Ambrose as The Shield were fun times.
These two are the future of the WWE and we may get the opportunity at having an incredible finish. There are some that believe this match is going to decide Wrestlemania. There are plenty of hot takes.
Many believe that of all the matches, this is the one that is going to have a title change. Both are athletic freaks that can last an hour if they are asked.
The storyline all night will be how clear the picture for Wrestlemania will be when the dust is settled at Royal Rumble. Projecting who ends up winning the rumble often determines who wins the title matches.
There is a great chance that both future Hall of Famers are going to be competing for a spot at one of the titles in April. There's also a chance that neither is holding the belt, but they both could headline Wrestlemania 38.
While it is possible both have belts, it seems unlikely since the chances of the winner losing their title belt in the next month rarely happens.
I love the upside and value that Rollins brings. As an underdog, the odds should be on the side of Rollins with reports that Reigns is losing the belt to set up a main event against Lesnar.
Expect some outside interference from Lesnar to distract Reigns just enough to allow Rollins to earn the upset victory (+165).
Bayley to Win Women's Royal Rumble (+500)
Bayley has been out for quite a bit, and we have not seen her since the summer. Her last seen match was a Smackdown on June 25. She later suffered a torn ACL while training, putting her on the shelf for a bit.
There have been rumors and reports whether or not Bayley will even be in the match. Similar to what we often see on the men's side, many of the entrants in the Royal Rumble are unknowns.
The element of surprise is what makes the match so must-watch in the first part. Chalk may win in terms of odds, but there are often wrestlers coming back from a devastating injury.
That is where Bayley comes into the picture for the women's side. She is one of the favorites and is a popular pick for some.
However, her injury could keep her out. The odds will likely change in the days leading up to the match.
Bayley is close friends and has been involved with Sasha Banks over the years. A recent injury is knocking her out for some time, so forget about wagering anything on Banks winning the Royal Rumble.
Get well soon, @SashaBanksWWE! #SashaBanks is expected to be out of action for 6-8 weeks due to a foot injury. pic.twitter.com/Z5w2WAu4qj

— WWE India (@WWEIndia) January 9, 2022
Bayley is a mystery in terms of her storyline towards Wrestlemania. However, she is a talent that is hopeful of getting the opportunity of getting a crack at one of the current champions that she has had a history with before.
Becky Lynch is on Raw, and Flair remains on Smackdown. There haven't been many storylines to push on the women's side for Friday Night Smackdown. Even Lita got in the books as a fan favorite for a segment with Flair.
The lady's side is much better on paper compared to the men's side. The list of former stars is impressive, and it makes for an entertaining event.
Lita
Kelly Kelly
Michaelle McCool
Nikki Bella
Brie Bella
Summer Rae
Mickie James
Had the Royal Rumble been around for a few decades, we would have a few winners above. However, the list above should make it a competitive field. Most of the field was set within the first week or two of January.
I love the chances of Bayley winning this year's Royal Rumble. However, if there was another name or two to take a close eye on, it would be Alexa Bliss and Bianca Belair.
Belair won last year, but she has shown plenty of upside recently and Bliss could receive another title push.
For those that enjoy looking back on WWE history, check out top moments in Royal Rumble's history.
Roman Reigns to Win Men's Royal Rumble (+800)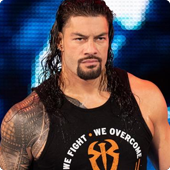 The Royal Rumble is pure joy and I love the stats and facts that the Royal Rumble brings. It can help while wagering on this even without knowing the exact numbers of entrants that enter the ring.
The No. 27 entrant has won the match four times, which is more than any other entrant number.
Roman Reigns was +1000 the other week, but odds have shortened, and he has several numbers in his favor. He has already been a runner-up four times during his career, which is two more than any other superstar.
Take a look at the list of the others that have finished runner-up over the years.
Big Show: 2000, 2004
Shawn Michaels: 1994, 2007
Triple H: 2008, 2009
John Cena: 2005, 2010
Randy Orton: 2006, 2021
Roman was the runner-up in 2014, 2017, 2018, and 2020. To give you more confidence, the runner-up losers have often come back to win another rumble.
Cena won it all in 2013 after losing in 2010 and Triple H did the same in 2016. Reigns in my eyes is going to lose his title to Rollins, making him a main attraction for the Royal Rumble. (
The odds suggest he has a strong shot of winning it when he enters. The event could be catered around him, despite him being a heel.
He is much better at it and his ability to own the yard at the head of the table is why he is an elite superstar.
There are a few other nuggets of information that are impressive on the future Hall of Famer. The experiences and success he has had in this match only makes him more of a lock to win if he ends up entering the match like many are expecting.
Spent 59:48 minutes in the ring (2016), which is the eighth most amount of time spent in the history of a single Royal Rumble
13 on longest cumulative time spent in the ring at 2:44:06
12 eliminations in 2014, which is the second most in a single Royal Rumble
The 32 total eliminations in his career is the eighth most ever (Kane has most at 46)
Reigns has been a beast and the production are off the charts. The field is fairly weak compared to prior rumbles.
There are odds on several others that are a dart throw, but this match would be a benefit to the current Universal champion.
Kevin Owens, Big E, Damine Priest, AJ Styles, and Omos seem like the top challengers. None have as much experience in the match as Reigns, but the money is driven towards the proven commodity.
Royal Rumble 2022 Betting Advice
The Royal Rumble is one of my personal favorite times of the year in all of sports. There are several chaotic moments, many off the radar.
As Wrestlemania is right around the corner, check out our guide to betting on the Royal Rumble. Several different scenarios are always a possibility, but there needs to be strategies analyzed and dissected.
There have been so many memories that the event has given back to the fans since it started in 1988. Please invest wisely and enjoy the show!