Hide Bonus Offers
| | | | | |
| --- | --- | --- | --- | --- |
| #1 | Bovada Sports | 50% Up To $250 | Visit Site | Bovada Sports |
| #2 | BetUS | 125% Up To $2,500 | Visit Site | BetUS |
| #3 | MyBookie | 100% Up To $1,000 | Visit Site | MyBookie |
| #4 | Everygame | 100% Up To $500 | Visit Site | Everygame |
| #5 | BetOnline Sports | 60% Up To $1,000 | Visit Site | BetOnline Sports |
Previewing the NL East Division for 2021 – Team Analysis, Betting Odds, and Predictions

Can the Braves make it four in a row?
Certainly not if the Mets have anything to say about it, and we can't count out the Nationals or the Phillies. Heck, the Marlins are coming off their first postseason berth since 2003 and are being considered nothing more than an afterthought.
At least that's the way the best sportsbooks online have priced the 2021 NL East odds.
Those who plan on betting on the NL East Division, this guide will unveil all sorts of insight that'll help you get squared away.
We'll start with the odds before hitting each team in their own capsule.
NL East Odds in 2021
Philadelphia Phillies
+900
After a flurry of moves in free agency, the New York Mets appear poised to make a run at the Braves and get to the top of the NL East standings. Washington and Philly are both going to be legit, and the Marlins will continue playing "loose as a goose."
As the Cubs learned in the 2020 Playoffs, a team that has "everything to gain and nothing to lose" ends up being a much tougher out than anticipated.
Having said that, it seems a bit brash that some of the best MLB bookmakers have catapulted the Mets to where they are in a dead heat with the Braves.
Atlanta has won this division three years in a row and is a combined 60 games over .500 (222-162) since 2018. New York is six games under .500 (189-195) during the same stretch.
If there's a team positioned to catch the Braves, it might just be the Nationals.
Washington is just two years removed from winning a World Series, and we can pretty much throw out their poor record in 2020. Stephen Strasburg pitched a total of five innings and Juan Soto missed more than 20% of the games.
To be fair, you can make a case for all five of these teams winning this division. That is the beauty about betting on the NL East in 2021!
Assessing the Atlanta Braves in 2021
Assuming Mike Soroka's recovery from his torn Achilles stays on track and he's ready by/near Opening Day, the Braves pitching rotation will be among the best in the Majors.
Max Fried was an NL Cy Young candidate in 2020, and Atlanta signed Charlie Morton in November. They also signed Drew Smyly and have Kyle Wright in the wings, but Ian Anderson is the guy that everyone is clamoring about.
Ian Anderson's Rookie Numbers in 2020
Games
ERA
Innings
Strikeouts
WHIP
6
1.95
32.1
41
1.082
As exciting as Brian Snitker's staff is, his lineup is even more explosive.
Freddie Freeman is the reigning NL MVP and yet many people would tell you that Ronald Acuna Jr. is Atlanta's best hitter. The Braves intelligently resigned Marcell Ozuna and have cleared the way for Austin Riley to play every day.
It'll be interesting to see if Ozzie Albies and Dansby Swanson plateau – or if they continue progressing. If it's the latter, Atlanta is in line to be the Dodgers biggest competition for the NL Pennant.
Assessing the New York Mets in 2021
The Mets would be in much better shape had they landed Trevor Bauer, but Noah Syndergaard's current rehab trajectory has him targeting a June return.
"Thor" missed all of 2020 recovering from Tommy John but is hopeful to get back pitching like a bonafide ace.
The good news is this club already has a guy who's the utter definition
of an "ace."
Jacob deGrom is arguably the best pitcher in all of baseball, that much we all know. What you may not be fully up to speed with is how many significant additions the Mets have made.
This includes eradicating the organization from any ties to Jared Porter, the team's former GM who was fired on January 19th.
As for the "on-field" transactions of note. The main one was trading for Francisco Lindor – one of the best five-tool players in the game today.
New York desperately needed to fill a hole at the backstop, so they signed the second-most coveted catcher on the market (James McCann) to a four-year deal worth north of $40 million.
The Mets also added legitimate depth behind deGrom in Taijuan Walker and Joey Luchessi, two guys much in need of a fresh slate in 2021. And I'm high on Carlos Carrasco putting up big numbers in the Big Apple.
To cap off their hectic offseason activity, acting GM Zack Scott was able to lure utility players Jonathan Villar and Albert Almora Jr. to Flushing Meadows.
Assessing the Washington Nationals in 2021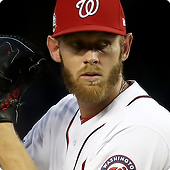 Between not having Stephen Strasburg and the void left from Anthony Rendon's departure, the expected regression in the nation's capital was in full swing in 2020.
With that being said, the Nats have every right to think they can contend for a division title in 2021.
The combination of trading for Josh Bell and inking Kyle Schwarber to a deal gives Turner and Soto sincere protection in the batting order.
This team is going to get on base and score runs – there are no qualms about that. My NL East betting prediction featuring Washington winning 90+ games (see below) hinges on their pitching staff staying healthy.
How much newcomer Jon Lester has left in the tank remains to be seen, but Max Scherzer has plenty. Stephen Strasburg is coming back with a full head of steam, and Patrick Corbin is confident he'll rebound.
If Joe Ross can finally develop as the Nationals front office intends, my bold premonition might just come to fruition.
Assessing the Philadelphia Phillies in 2021
While not as stacked as the Braves or the Mets, the Phillies have enough tools in place to contend for the NL East crown.
They re-upped with J.T. Realmuto and Didi Gregorius, and those who followed 2020 closely know that Alec Bohm was even better than advertised.
The Philly hot corner batted .338 across 44 Big League games – one year after hitting .305 in the minors.
Rhys Hoskins won't hit for average, but he'll bash out plenty of homers and draw lots of walks, and we can safely peg Bryce Harper as one of the sincere NL MVP candidates.
The Phillies right fielder is locked and loaded for a huge campaign; his power at the dish reverberates throughout the City of Brotherly Love. You'll want your volume turned up for the clip below.
When Bryce Harper squares up a baseball, it sounds like a gunshot.March 13, 2021
How serious of a contender the Phils end up being could come down to what Joe Girardi can manufacture from the bottom of his staff.
We can anticipate Aaron Nola and Zack Wheeler wheeling and dealing, although I'm hesitant to proclaim that Matt Moore and Chase Anderson were meaningful acquisitions.
I'm a big fan of adding Archie Bradley to the pen and expect to see him eventually take over Hector Neris' 9th-inning role.
Assessing the Miami Marlins in 2021
If you're betting on the NL Manager of the Year in 2021, I'm a big advocate of fading Don Mattingly.
The Marlins shocked the baseball community by surging into the playoffs and winning a series once they got there but recreating that same success will be a tall order.
In terms of how the Marlins batters compared to the rest of the NL East a season ago, it wasn't pretty.
Last in Runs Scored
Last in Home Runs
Lat in Batting Average
Last in On-Base %
Last in Slugging %
Their 4.86 team ERA was far from spectacular and what did they do to improve during the offseason?
Other than inking Adam Duvall to a one-year deal for $2 million, not a whole lot to speak of.
Newly hired GM Kim NG (first woman GM in MLB history) revamped the bullpen, but the lack of consistency at the plate will most likely come back to haunt the organization.
NL East Predictions for the 2021 MLB Season
I got the Braves winning this division but think the Nationals make this a much closer race than many expect. Perhaps the biggest outlier among my NL East predictions is slotting the Mets to finish fourth.
| | |
| --- | --- |
| Predicted Finish in the Standings | Projected Regular-Season Records |
| 1. Atlanta Braves | 94-68 |
| 2. Washington Nationals | 91-71 |
| 3. Philadelphia Phillies | 83-79 |
| 4. New York Mets | 82-80 |
| 5. Miami Marlins | 73-89 |
Among all the uncertainties in Major League Baseball, nothing is unclear about the direction of Atlanta. They have one of the best lineups in the MLB, one of the top pitching rotations in baseball, and here's the most exciting part.
They're young, they're hungry, and they're only going to get better.