Previewing the NFL Mock Draft 2022 – First Round Analysis and Predictions

The NFL Draft is a national holiday for some die-hard fans that would love nothing more than positivity for their franchise. More injuries and disappointments can dictate directions a franchise takes drafting certain players.
We have seen playoff teams trade up and alter their plans based on prospects that intrigue them. The quarterback position will bring value, with many impacting their chance to compete for a Super Bowl.
The standings will change every weekend, and many teams are already trying to tank for a top pick. There are trades involving a few teams without a first-round selection.
Here is your 2022 NFL Mock Draft with first-round analysis and predictions.
Predicting Picks from 32-11
32. Arizona Cardinals, Jordan Davis DL, Georgia
31. New England Patriots, Jaxson Kirkland, OT, Washington
30. Green Bay Packers, Drake London, WR, USC
29. Tennessee Titans, Jahan Dotson, WR, Penn State
28. Tampa Bay Buccaneers, Logan Hall, DL, Houston
27. Baltimore Ravens, Darrian Kinnard, OL, Kentucky
26. Kansas City Chiefs, David Bell, WR, Purdue
25. Dallas Cowboys, Kaiir Elam, DB, Florida
24. Detroit Lions, Sam Howell, QB, North Carolina
23. Buffalo Bills, Roger McCreary, DB, Auburn
22. Los Angeles Chargers, George Karlaftis, DL, Purdue
21. Cincinnati Bengals, Kenyon Green, OL, Texas A&M
20. Washington Football Team, Daxton Hill, DB, Michigan
19. Miami Dolphins, Charles Cross, OL, Mississippi State
18. Pittsburgh Steelers, Carson Strong, QB, Nevada
17. Philadelphia Eagles, Tyler Linderbaum, OL, Iowa
16. Cleveland Browns, Garrett Wilson, WR, Ohio State
15. Las Vegas Raiders, Trent McDuffie, DB, Washington
14. Denver Broncos, Devin Lloyd, LB, Utah
13. Philadelphia Eagles, Nakobe Dean, LB, Georgia
12. Philadelphia Eagles, David Ojabo, OLB, Michigan
11. New Orleans Saints, Jameson Williams, WR, Alabama
The Eagles have three picks and could end up with all three in the Top 10 selections of the 2022 NFL Draft. They have some decisions ahead of the draft. Deciding whether Jalen Hurts is their franchise signal-caller could be a challenging decision. There are some weaknesses they have on offense.
The lack of a running back is a growing concern in the NFL. The bevy of injuries across the board has been costly. Over half of the starting backs in the league have missed at least some time this season.
The lack of a back selected in the first round would be the first time since 2014. Bishop Sankey out of Washington was the top back off the board, and he didn't last in the NFL for long.
I have ten players from the SEC projected to become first-rounders, and I also have a pair of Boilermakers going in the top 32 picks. The SEC has dominated the selections of players in the trenches. The lack of backs will have teams looking for more help on the perimeter.
10. Minnesota Vikings, Andrew Booth Jr., DB, Clemson
The Minnesota Vikings have been horrific at defending the pass. The struggles throughout the 2021-22 season have been challenging to watch. There are open wideouts left streaking down the field without any sweat.
Losing to Dallas was a struggle. However, allowing the Lions their first win of the season was disastrous. They nearly lost to them earlier in the season. The inability to cover some of the worst groups of receivers have made Minnesota search for answers.
All the pieces are either aging or are overrated. They need new faces, and a freak athlete like Andrew Booth could be the answer. He has made a few jaw-dropping snags that would make the NFL All-Pro corners put on notice.
One-handed, falling back … WOW.

Interception of the year candidate from Clemson's Andrew Booth Jr. ? pic.twitter.com/VsftCLvYnd

— ESPN (@espn) October 4, 2020
Defending the top wideouts in the NFC has been costing Minnesota far too many games. Many want them to blow the entire team up and draft a quarterback and trade, Kirk Cousins.
They may want to focus on their porous secondary before considering any other rash decisions.
9. Carolina Panthers, Kenny Pickett, QB, Pitt
Kenny Pickett was a man on a mission in the ACC throughout the 2021 season. In a year where nobody was talking about the Panthers in the summer.
The Sam Darnold experience was a borderline disaster, not shocking many. Those first three games were too good to be true, and the college coaches were not a good mix. Matt Rhule is staying for the moment, but Joe Brady had his bags packed.
Christian McCaffrey, DJ Moore, Robby Anderson, and Terrace Marshall shouldn't be this non-existent. Cam Newton couldn't end their offensive woes, and they need to get their future back on track.
Pickett has underrated athleticism in the pocket, but he was the most improved passer in the country this past season.
The ability to spin the magic bean has been impressive. The 2021-22 season under center in the Panther offense ended in an ACC title and a trip to the Peach Bowl.
It is possible to see Pickett stay in the Top 10 and perhaps make a run at the top five selections.
8. Atlanta Falcons, Ahmad Garner, DB, Cincinnati
The Bearcats have been a dominant program under Luke Fickell, and they have a few players that could shine. Quarterback Desmond Ridder is a player that could move up the boards. Myjai Sander is a pass rusher that should be an early selection, too.
We already have a Bearcat defensive back going in the first round, but Ahmad Gardner is the best of the bunch. He has tremendous cover skills with fluid hips that lockdown on elite opposing wideouts.
He turned over Notre Dame in the red zone. That was an early season-defining victory. It helped lead them to the College Football Playoff.
While they may not win the national title, "Sauce" is an absolute ball-hawk.
Throw him on an island and feel confident that he can wreak havoc while defending Stefon Diggs or Jaylen Waddle. He is that type of corner where he will expect to limit the best in the league.
There will be workouts and the combine plus a pro day, but Gardner looks to be one of the top corner drafted this year. Cincinnati has been an exceptional program, and Gardner is one of their headline players.
7. New York Giants, Derek Stingley Jr., DB, LSU
The franchise has dealt with plenty of injuries over the years. NFL teams with a shutdown corner can ease the rest of their starters for playing time. The Giants have a pair of youngsters in McKinney and Love, but they need to be more athletic.
We know Stingley Jr. has flashed elite cover skills when healthy. He won a national title as a freshman with LSU.
#LSU CB #24 Derek Stingley Jr. locates the football better than most freshmen locate their classes. pic.twitter.com/uWGDs4ZrhT

— Fed Scivittaro (@MeshPointScout) September 8, 2019
That team was known for their offensive firepower led by Joe Burrow, but they had a few elite difference makers that played a part in winning a title. Stingley was not healthy in his final two seasons in Baton Rouge, and many will challenge his dedication to football.
Injuries played a part at the end of the Ed Orgeron era. Struggling teams that appear in a bowl will continue to have stars sit out of bowl games or end their season sooner. There is nothing wrong with that, even if the haters get annoyed.
LSU has had a long history of tremendous defensive backs that have played at the next level. This future star should continue that tradition for a franchise that desperately needs improvement to become more of a factor in the NFC East.
Hostile environments and matchups are nothing for this Tiger corner, which could make for a great fit.
6. New York Giants, Kyle Hamilton, DB, Notre Dame
Notre Dame has not had a top 10 selection on the defensive side of the ball since Bryant Young in 1994. That is likely to change this season with the best star-studded safety in the class.
Hamilton can cover a ton of ground and is worthy of a selection towards the top of the draft. He has been dominant in 2021, and he started by showing off his cover skills against Florida State in the opener.
I have the Giants likely selecting an offensive lineman in the first round, but I don't foresee them passing on a talent like Hamilton. The only concern would be the knee injury that has forced him to miss over half the season.
The Giants have plenty of concerns with their current roster. They have two first-round selections that can improve the squad.
5. New York Jets, Kayvon Thibodeaux, DL, Oregon
The Ducks may not have had the season that they wanted, but Thibodeaux still put together a solid season despite an injury in September.
50 tackles
12.0 tackles for loss
7.0 sacks
8 QB hurries
The ferocious edge rusher will be a problem at the next level. A quick burst and a high motor are two qualities that allow the Duck to have a high ceiling.
The injury bug is a slight concern for many that thought he would be number one, but the skills and upside are screaming for the Jets to take if he makes it this far.
4. New York Jets, Evan Neal, OL, Alabama
We have seen this every year at this point. There are death, taxes, and Alabama studs in the first round. The Crimson Tide are seemingly getting a handful of players every season in the first round at several different positions.
Their offensive talent has started to catch up with the defense for the Nick Saban era, but protecting the passer is still one of the needs in the NFL.
Finding a future All-Pro tackle is never easy for struggling franchises, and Trevor Lawrence would love to have a stud protecting his blindside.
Their skill talent on offense is far from a finished product but building linemen can fix all of that. Neal is a mammoth blocker that can dominate in pass protection for the franchise.
3. Houston Texans, Matt Corral, QB, Ole Miss
One of the better players in the nation out of Ole Miss has been soaring up the draft boards this season. Corral has cut down on the turnovers that plagued him last season against Arkansas and LSU. The inability to take care of the ball in the pocket in the NFL is costly.
Still thinking about this throw and catch from Monday night. #OleMiss

The confidence and arm talent from QB Matt Corral. ?

The hands and focus from WR Dontario Drummond. ? pic.twitter.com/HzWDV8OL27

— Dane Brugler (@dpbrugler) September 9, 2021
It proves pivotal in crucial SEC content against better competition. Corral has run the football for Lane Kiffin's high-octane offense that has taken the nation by storm the past two years. The ability to show a physical style while running the ball has allowed him to rack up the yards.
Corral is an elite talent from Oxford. The ability to lead an offense and spread the ball out so well. He can make all throws with the athleticism and speed in the pocket to succeed.
The arm strength is up there with many starters in the NFL. The accuracy has made great strides, giving him a shot to see his name called atop the draft.
2. Jacksonville Jaguars, Ikem Ekwonu, OL, NC State
We often see elite talent at the offensive line. Struggling teams in the NFL need all the help they can get. This hog molly will have a shot to challenge for the number one spot, but the Jaguars and Jets will have their eyes set on a franchise NFL blindside tackle.
Zach Wilson and Trevor Lawrence are two young passers with potential. Setting feet without being harassed is a bonus. Jacksonville plays in a winnable AFC South division, but they need to get much better at the line of scrimmage.
Their inability to pass block for Lawrence to scan the field has hurt his development. The lack of a dominant rushing attack has buried them against the Colts and Titans.
If Jacksonville wants to be relevant, improving the trenches is mandatory.
1. Detroit Lions, Aidan Hutchinson, DL, Michigan
This selection should be an easy one for the Lions. Their inability to harass opposing passers could haunt them for years in the NFC North.
Even as signal-callers leave the division, the Lions need an impact player on the defensive side of the ball. While a quarterback will be tempting, Hutchinson has blossomed into the top player in college football.
AIDAN HUTCHINSON ?@aidanhutch97 has been unstoppable for @UMichFootball ? pic.twitter.com/8lVNLSkDjs

— FOX College Football (@CFBONFOX) December 5, 2021
Growing as a franchise has been a struggle due to a lack of stability. The inability to take the best player available over the years has been costly. The Lions might not mess this one up by taking the home product.
If you want to start getting in on this early action, be sure to check out the top NFL betting sites.
September
Casino of the Month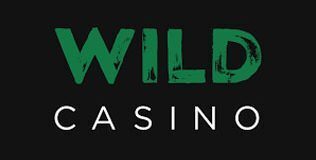 Welcome Bonus
250% up to $5,000