Previewing the NFC West Division for 2021 – Can the 49ers Bounce Back?

The NFC West arguably lucked out in 2020. The San Francisco 49ers were perhaps due for some regression following a trip to the Super Bowl, but their rash of key injuries was unprecedented.
Jimmy Garoppolo's unraveling also continued, and the Niners just weren't up to snuff with everyone else in the division getting better.
It was a year to forget, but Kyle Shanahan and co. traded up in the 2021 NFL Draft to get their new franchise quarterback. With Trey Lance in tow – and their roster only getting healthier – San Francisco is back in play for the division crown.
The question, of course, is if that's how sports bettors should bet on the 2021 NFC West. I'll help you make that call with my 2021 NFC West preview with betting odds and predictions.
Los Angeles Rams
NFC West Odds: +200
2020 Record: 10-6
X-Factor: Matthew Stafford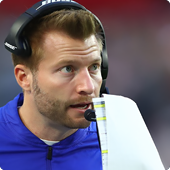 First up are the Rams, who finished second in the division at 10-6 a year ago but enter tied with the 49ers with the best NFC West odds for 2021.
Head coach Sean McVay is a big reason for that. L.A. has been at least competitive every year he's been on the job, and at best, they've been a title threat. McVay was seemingly held back by Jared Goff this entire time, but he finally got out from under him this offseason.
After a serious disconnect between the two was established last year, the Rams made the bold move of trading their one-time franchise passer for Matthew Stafford.
While Stafford accomplished approximately nothing in Detroit for his entire career, he arguably offers a far more tantalizing talent, and he also had little to work with as a member of the Lions.
That changes in Los Angeles, as he has McVay to lean on, as well as a solid band of offensive weapons such as Cam Akers, Tyler Higbee, Robert Woods, and Cooper Kupp.
Heck, the Rams even added to their offensive arsenal by selecting Louisville receiver Tutu Atwell in round two of this year's draft.
A good offense now has the potential to be great. Combine that with the menacing Aaron Donald and last year's best overall defense, and the Rams could be cooking with gas in 2021.
San Francisco 49ers
NFC West Odds: +200
2020 Record: 6-10
X-Factor: Trey Lance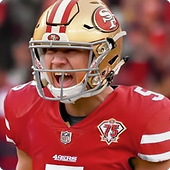 The 49ers also have +200 odds to win the 2021 NFC West division. A big part of that is the fact that they will be getting healthy again this year, and because they were the cream of the crop in this division as recently as 2019.
On paper, the Niners still have an elite defense, they can run the ball as well as anyone, and they have an excellent coaching staff.
The offense may have some more upside than usual to it with the arrival of dual threat rookie passer Trey Lance, too.
Lance is still raw and only had one full year of college ball under his belt – against no-name competition, mind you – but Kyle Shanahan and co. absolutely love this kid.
It's unclear precisely when the team will rip the band-aid off and boot Jimmy G, but so far, the 49ers claim they feel they can still win with Garoppolo.
My guess is he gets cut or traded this summer, and why not? Lance may have some growing pains but giving the NFL something new to worry about might be better than tossing the tired and predicted Garoppolo on the field every week.
San Francisco has the foundation of a title contender, and the potential emergence of rookie running back Trey Sermon could play into that. In-house NFL expert Michael Wynn feels Sermon has breakout potential, and he detailed his upside in his 2021 NFL predictions.
Seattle Seahawks
NFC West Odds: +300
2020 Record: 12-4
X-Factor: D'Wayne Eskridge
The Seahawks are always an easy team to write off, but bettors should not ignore that this team went 12-4 last year and won the division.
Russell Wilson is still in town after a brief whirlwind of trade rumors, too, and if the Seahawks #LetRussCook they'll be a team to fear.
Wilson was a legit NFL MVP candidate to start the year, and he comes into 2021 with a loaded receiving corps around him. He already had D.K. Metcalf and Tyler Lockett at his disposal, but Seattle got even more explosive by selecting the speedy D'Wayne Eskridge.
He's already getting positive reports out of camp, too.
Pete Carroll says top rookie draft choice D'Wayne Eskridge has shown obvious speed, "explosiveness" in #Seahawks rookie minicamp.

The 2nd-rd pick blew past 4th-rd pick Tre Brown, other DBs in 7-on-7s today

— Gregg Bell (@gbellseattle) May 15, 2021
It is an embarrassment of riches for the Seahawks, who are forever reluctant to just let Wilson go out there and ball.
This offense has a competent rushing attack and serious down-field ability, though, which just turns the focus to an improving defense.
Carlos Dunlap, Jamal Adams, and Bobby Wagner form an elite trio that could elevate a slowly improving Seahawk's defense. It is not quite the Legion of Boom, but if the Seahawks ball out on offense like they did in the first half of last year, it won't have to be.
Arizona Cardinals
NFC West Odds: +425
2020 Record: 8-8
X-Factor: J.J. Watt
For a second there, I almost committed to the Cardinals winning the NFC West last year. Likely regression from the 49ers was part of it, and Kyler Murray's natural ascension had me intrigued.
I went back on that prediction, but Murray and co. flashed serious upside during a hot start, and only fizzled down the stretch following a shoulder injury to #7.
Here is what Murray had to say about the injury.
"It happened against the Dolphins. That's kind of when it really started. I couldn't really – I wanted to stay in the game for my guys against the Seahawks. I wasn't running around as much taking hits. I think that affected it."
Murray brushed it off overall, but it clearly impacted his play during the second half of the year.
On paper, Arizona looks poised to make a playoff run, and it just might involve chasing the NFC West crown down, as well.
The Cardinals are disgustingly stacked on offense these days, so the big question mark is if their defense can really turn the corner and be an elite unit.
Arizona certainly has the talent, as Chandler Jones and Isaiah Simmons anchor a talented group that inherited a determined J.J. Watt in free agency.
If Watt is his usual self and the young core keeps getting better, Arizona may be the most dangerous team in the NFC West.
2021 NFC West Predictions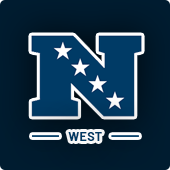 The NFC West ended up being wide-open last year, and I suspect something similar is coming this year.
No single team stands out as someone you "must" bet on, largely because all four teams have a pretty good argument to win the division.
If you want to hang your hat solely on coaching, the NFC West is probably coming down to the Rams or 49ers, as the current odds suggest. If it's purely about talent, Arizona is potentially trendy, and quite simply alluring.
Are you rolling with the team with the best quarterback? Then Russell Wilson and the Seahawks just might be a decent bet to win the NFC West again.
In a division so wide open, I'm looking to the value. My 2021 NFC West prediction comes down to talent and upside, with the Arizona Cardinals looking like the most appealing bet.
Kyler Murray and co. were seriously onto something before he got hurt last year. Watt injects new life into that defense, and AZ's offense is positively loaded.
If Murray stays healthy, Arizona is looking at a big year, and it just might include the NFC West title.
There are more 2021 NFL division winner bets to make. Check out some of our 2021 NFL division betting posts below to find out how you may want to bet.
September
Casino of the Month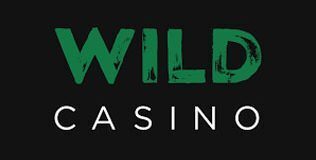 Welcome Bonus
250% up to $5,000