Hide Bonus Offers
| | | | | |
| --- | --- | --- | --- | --- |
| #1 | Bovada Sports | 50% Up To $250 | Visit Site | Bovada Sports |
| #2 | BetUS | 125% Up To $2,500 | Visit Site | BetUS |
| #3 | MyBookie | 100% Up To $1,000 | Visit Site | MyBookie |
| #4 | Everygame | 100% Up To $500 | Visit Site | Everygame |
| #5 | BetOnline Sports | 60% Up To $1,000 | Visit Site | BetOnline Sports |
Previewing the NFC North Division for 2021 – Can Anyone Stop the Packers?

Few would deny that the NFC North goes through Green Bay. The Packers have gone 13-3 in each of the last two seasons and have reached the NFC title game both times.
Unfortunately, all good things do eventually come to an end. The demise of the current glory days at Lambeau Field is at risk of arriving prematurely, as there is speculation of where Aaron Rodgers will play in 2021.
That should not be up for debate, but with Rodgers supposedly planting his foot in the ground and demanding a trade out of town, it's possible the green and gold enter 2021 without #12 under center.
Green Bay is still tentatively favored to win the NFC North if you look at the latest NFC North odds at the best NFL betting sites. But will those odds stick if he leaves town, and could bettors have a better bet even if he doesn't?
These are questions you need to ask before betting on who will win the NFC North in 2021. I'll do my best to help you assess the situation in this 2021 NFC North preview with betting odds and predictions.
Green Bay Packers
NFC North Odds: -140
2020 Record: 13-3
X-Factor: Eric Stokes
The top NFL betting sites still like the Packers. Perhaps that is because nobody is fully buying that Aaron Rodgers won't be under center come week one.
I tend to agree with that logic, and if the seasoned veteran is with the team, there is little evidence to suggest the Packers won't again be the cream of the crop in the NFC North.
Green Bay had the most efficient offense in the league last year, and they brought back their top running back and added a shifty slot receiver in Amari Rodgers in the draft.
They replaced the center they lost in this year's draft, too, and by all accounts, should be able to be an elite offensive team again with Rodgers leading the charge.
They just need to find a way to hold onto their future Hall of Famer, is all.
Defensively, Green Bay flashed potential last year, but caved in the NFC title game when it mattered most. The firing of Mike Pettine was a step in the right direction, while new defensive coordinator Joe Barry will at least implement the defense head coach Matt LaFleur wants to see.
Green Bay's front office also hopefully addressed concerns in the secondary with first round pick Eric Stokes, who can really fly, and was a disruptive defender at Georgia.
On paper, the Packers could be as good as ever, but it all goes up in flames if Rodgers exits.
Minnesota Vikings
NFC North Odds: +260
2020 Record: 7-9
X-Factor: Patrick Peterson
The Vikings looked to be onto something two years ago, when they upset the Saints in the first round of the playoffs, and then gave the 49ers a tough fight for a half of football.
Then came the dismantling of a regressing secondary, and Mike Zimmer witnessed the worst defense he's ever coached. He even wasted no time in coming to terms with that reality.
"This is a bad defense. Worst one I've ever had. Really disappointed defensively. You've gotta work really hard to give up 52 points."
That was Zimmer after a December beating by the hands of the Saints, and he was none too pleased.
It is so unlike a Zimmer-lead team to lack discipline and consistency defensively. While Minnesota was bad in that regard last year – and it clearly cost them some games – they were still competitive and were better than their record.
That could mean the Vikings can improve quite a bit in 2021, especially since they do have nice defensive talent, two elite wide receivers, and one of the most dynamic running backs in the league in Dalvin Cook.
Of course, as most know by now, the big thing holding this team back is the presence of the good-but-not-great Kirk Cousins.
Cousins can keep Minnesota relevant, but can he get them over the hump and/or compensate for any other lingering blemishes. Not really, and in a division that will probably still boast Aaron Rodgers, he isn't the passer to attach your money to.
Chicago Bears
NFC North Odds: +325
2020 Record: 8-8
X-Factor: Justin Fields
Chicago has the third best 2021 NFC North odds, but it's quite arguable they're on the cusp of being the best team in this division.
The Bears were an elite team three years ago, and they have failed to go anywhere with it due to bad luck, some questionable decision-making, and spotty quarterback play.
Matt Nagy is likely on his last legs, but he's a bright offensive mind that finally bought into David Montgomery carrying this offense.
He also got the franchise passer he desperately wanted when the team drafted Justin Fields in the first round of the 2021 NFL Draft.
The question, of course, is when will Fields play, and will the polarizing Buckeyes star actually be the answer to Chicago's prayers?
Only time will tell, but Fields is an athletic passer that can make magic happen, and he's aided by a good system with plenty of weapons.
If Fields is the guy the Bears drafted him to be, he could give a formerly stagnant offense a severe boost. Accompanied by perhaps the best red-zone defense in the NFL, the Bears would suddenly be cooking with gas.
Detroit Lions
NFC North Odds: +1600
2020 Record: 5-11
X-Factor: Jeff Okudah
The Lions are probably easy to peg. Their odds say it all, as this is a team bereft of talent that won just five games a season ago and has never even been to a Super Bowl.
Kenny Golladay fled for New York in the offseason, sapping the Lions of whatever reliable offensive playmaking they still had. They still have upside on the ground via D'Andre Swift but downgraded under center when they traded Matthew Stafford for Jared Goff.
Defensively, the Lions were again not good in 2020, and any improvement probably hinges on the rapid development of would-be franchise cornerback Jeff Okudah.
The third overall pick a year ago, Okudah's rookie season was inconsistent at best. If he can't take a huge step, it's tough to buy into this tough-minded Lions team.
None of this sounds great, and that's in a division where Aaron Rodgers does as he pleases (should he stick around).
Where is the optimism? In new head coach Dan Campbell's "we're going to smack you in the mouth" rhetoric.
"We're gonna kick you in the teeth, and when you punch us back, we're going to smile at you. And when you knock us down, we're gonna get up. And on the way up, we're going to bite a kneecap off."

New @Lions HC Dan Campbell had quite the introductory press conference ? pic.twitter.com/cWJTSFtJAQ

— SportsCenter (@SportsCenter) January 21, 2021
Campbell's shtick could land with the Lions, but it's arguable it's simply going to take some time. The +1600 odds sure are appealing, but it will likely take a lot for the Lions to pay off.
2021 NFC North Predictions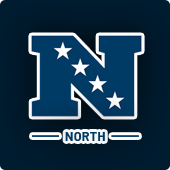 You're here to find out who will win the NFC North in 2021, and I'm going to have to ask you to change the record.
As in, I don't see any reason to bet against the Green Bay Packers until further notice.
The Packers absolutely have some trouble ahead if the Aaron Rodgers Saga turns into anything but uncomfortable rumors.
If he actually holds out, trade talk gets serious, and/or he opts for retirement, then yeah, Green Bay is in trouble.
It hasn't sunk in yet because it isn't real yet. Rodgers doesn't have to report at the time of this writing, and if he and the green and gold brass can sort out their differences, all could still be well.
There is even a reality where the Packers stumble to another division title – yes, without Rodgers – thanks to elite coaching and a well-constructed team.
Do not get me wrong; I'm not backing the Packers without A-Rod. But they are coming in at a nice price, and I don't think Rodgers is going anywhere.
If you think he's a goner, then shift your focus to the Bears. Whatever you do, just make sure you take all your 2021 NFL North division winner betting to the best sites for betting on the NFL.
Love reading up on NFL division winner odds? Here are a couple more NFL division winner prediction breakdowns.