Previewing the Finale of The Voice Season 20 – Who's Going to Be the 2021 Winner?

Season 20 of The Voice has been chaotic, but fans haven't seen anything yet. The show's finale is set up to be positively lit, with coach alumni Adam Levine and Gwen Stefani both back for the last episode of the year.
It is going to be a party, as Justin Bieber and Snoop Dogg are also expected to show up. And we haven't even gotten to what really matters; we're finally going to find out who will win The Voice season 20.
The Voice 2021 is down to just five singers, with four making it through to the finale, and one being granted the infamous "instant save".
Most entertainment betting sites haven't pushed out The Voice prop bets for who will win, but with the finale not arriving until May 24th, there is still time for that to change.
Whether you hope to bet on The Voice 2021, or you just want to find out who wins, read on for my final The Voice 2021 predictions.
Which Singers Are in the Top 5?
Cam Anthony – Team Blake
Rachel Mac – Team Nick
Victor Solomon – Team Legend
Kenzie Wheeler – Team Kelly
Jordan Matthew Young – Team Blake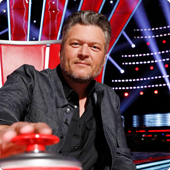 I will admit, this isn't the group of singers I'd have pegged to make it the distance back when the blind auditions first started.
Heck, the only singer left from when I broke down my early favorites is Kenzie Wheeler. For good reason, mind you, but hey, that is just the nature of this competition.
Each coach is guaranteed one singer in the finale, and that naturally can hang a deserving talent out to dry.
That said, these five singers are all immensely talented, and of this group, someone has what it takes to take the top spot and win The Voice 2021.
For anyone just tuning in now, Blake Shelton has the most wins as a coach in this competition's history, and he once again has two singers in the top five.
Jordan Matthew Young edged out superior singers (in my opinion) in Pia Renee and Corey Ward, but the votes are the votes.
Young earned the instant save, but logic suggests he's the last one in when looking at the top-5 for The Voice finale. Is that how it'll go and how you should bet if/when The Voice props pop up, though?
Analyzing Each Singer's Chances to Win
Now that you know who is in, and which coach may hold the advantage going into The Voice season 20 finale, let's break these singers down a bit more.
Each contestant has a story to tell and/or has a unique talent for this competition. Get a quick look at why each singer has a shot at being crowned "the voice" at the end of season 20.
Cam Anthony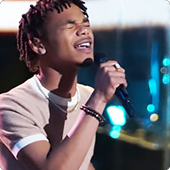 The consensus favorite by many to win season 20 of The Voice, Cam Anthony has had an impressive journey into the top 5.
He wowed with Sam Smith's "Lay Me Down" at his blind audition and then got past two good singers in Emma Caroline and Connor Christian in the battles and knockouts, respectively.
Anthony has transcended genres throughout his stay on The Voice, and arguably was at his best when he locked himself into the top-9 with this chilling rendition of "Take Me to Church."
Anthony appears to be the total package. He took a major risk going with Shelton as his coach due to genre and style differences, but Shelton's past success, knowledge, and experience have rubbed off nicely.
At just 19, the uber-talented Anthony feels like the slam dunk winner. Being on Shelton's team only makes him that much scarier for the rest of the field.
Rachel Mac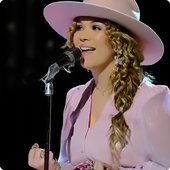 Mac represents Team Nick, as Nick Jonas eyes his first-ever win on The Voice. I am not sure he gets it, but there's little doubt he has one of the more talented singers in this season's competition.
If you're smitten with Cam Anthony due to his brilliance despite his youth, be sure to do a double-take when citing Mac's age. The 15-year old's sweet voice offers a perfect blend of power, tone, and she had Nick Jonas hooked immediately with "Let Him Fly" at her blind audition.
It took me a while to come around on Mac, who worked hard to advance by besting Bradley Sinclair in the battles, as well as Zae Romeo. I finally bought in this past week when she revealed emotional depth and showcased her stellar tone with "Human."
Mac's upside is obvious, and her personality is contagious. She also seems only to be getting better as the competition advances. The question, of course, is it too little, too late?
Victor Solomon
Solomon is perhaps the exact opposite of someone like Mac, as he started with a bang, as his take on John Legend's "Glory" was rather powerful.
Legend approved, as he turned his chair, and ultimately got Solomon (understandably so) to go with him.
Solomon has the soul, power, control, and tone of a seasoned professional, so it's rather surprising to learn that he's just 22. As gifted as he is, he's arguably wilted in recent weeks. I wasn't blown away with his top-9 performance, but the guy has intense emotion and is technically sound.
He deserves to be in the top 5 and he is a threat, but there has to be concern he's trending in the wrong direction after starting off so hot.
Kenzie Wheeler
I am not a country music fan, and yet I am quite aware of how special Kenzie Wheeler is. His audition was flawless, and it was honestly so good that the other coaches knew they had to make sure Blake Shelton didn't get his hands on this kid.
Just look at how he crushed it with his take on "Don't Close Your Eyes" during his blind audition.
Wheeler oozes country music.
He has the look, he's got the stage presence, and he's got the voice. He appears to be fully ready to take things to the next level, with the only hiccups being who his coach is, and the other competition being somewhat daunting.
Wheeler on Team Blake may have been a home run. The fact that country music fans may ultimately be split between him and voting for one of Shelton's two singers could be a problem.
Jordan Matthew Young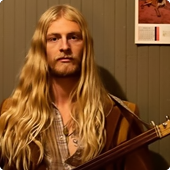 This was last week's instant save, which tells us he wasn't even viewed as the best singer on his own team. And duh, since he hails from Team Blake, where the perceived top threat Cam Anthony also resides.
In all honesty, Jordan Matthew Young wouldn't have been my pick to make it into the top 5. I'd have gone with Corey Ward or perhaps even someone else.
That said, I do get why he made the cut. The guy has a seasoned tone that sounds aged and well-traveled. This is a true musician who is technically refined, and at no point has ever sounded like anything other than a star.
Even this deep into competitions, you can still have singers coming off as caricatures of who they want to be, or their songs sound like watered down (or over the top) covers.
That isn't the case with Young, who is a bare knuckles singer that sounds like he's already doing this for a living. So, why may he not win season 20 of The Voice? He lacks the high-end vocal talent some of these other singers possess, and he's not flashy.
Maybe that is why he wins, too, but being the fifth act does not bode well for his chances.
Predicting Who Will Win The Voice 2021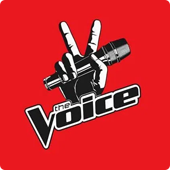 I've combed through the top-5 going into The Voice finale, and as you can see, this should be a tight race to the end. The trouble is it isn't between five singers – not really.
Instead, this is a tight race between two singers. Cam Anthony is in the lead due to his insane versatility and booming talent, while Kenzie Wheeler pulls in as his main threat.
Here is how I rank the remaining singers heading into The Voice 2021 finale.
5. Jordan Matthew Young
4. Victor Solomon
3. Rachel Mac
2. Kenzie Wheeler
1. Cam Anthony
Everyone in my final The Voice 2021 rankings technically has a chance, but if you're looking for a prediction for who will win The Voice season 20, I'd stick to my top two artists.
Wheeler is country personified. He is effortless, he's controlled, and he's consistent. Nobody that likes country music would be mad if he won, and fans of polished performers in general can tip the cap.
Anthony checks all the boxes, too, and he is the better natural talent, he's a bit more impressive due to his age, and he has crazy potential.
The kicker for me is the coach. If Wheeler had Shelton's backing, he'd be the easy call.
But when you look at the edge Shelton offers – not to mention Anthony's superior raw talent – I think Team Blake is headed for yet another win.
Whether you like Wheeler, Anthony, or someone else, hopefully you will have the opportunity to back your favorite singer at the best sites for betting on The Voice.
Ideally, my 2021 The Voice predictions serve you well, too. Whatever the case, enjoy the finale, and thanks for stopping by!