Previewing the AL West Division for 2021 – Betting Odds, Team Analysis, and Predictions

There are some key factors to keep in mind before you place any AL West futures bets. Oakland lost one of their top hitters and top pitchers. Justin Verlander is unlikely to appear for the Astros in the upcoming year as he recovers from Tommy John surgery performed in September of '20.
Many are hoping Joe Maddon can get the Angels over the hump, but question marks surrounding their starting pitching could end up being what holds them back.
If you are looking for reasons to take a stab on Seattle or Texas, this is probably is not the content for you.
On that note, let's work our way toward some AL West predictions.
MLB AL West Odds in 2021
After running away with the division in 2020, the Oakland A's are the co-favorites to emerge with the divisional crown in hand. Unless of course you're betting on the AL West Division at one of the several online sportsbooks that has installed Houston out in front.
In any case, it's the As and the 'Stros essentially neck and neck with the Angels hot on their trails.
No matter which of the top baseball sites you check, both the Mariners and Rangers are classified as long shots.
Get familiar with each of the five teams in this division before locking any AL West predictions in.
Oakland Athletics in 2021
Not only did the A's fail to make any splashy acquisitions during free agency; they lost two of their most important pieces.
Starting shortstop Marcus Semien bolted for Toronto (one-year/$18 million), while Liam Hendriks – the most sought-after bullpen piece in baseball this year – put pen to paper on a three-year deal with the White Sox for $54 million.
The good news for Bob Melvin in his 11th year guiding the A's is that Matt Olson and Matt Chapman continue evolving at the corner infield positions. Jesus Luzardo is one of the most exciting young southpaws in the Majors, and Chris Bassitt is coming off a career year on the mound (2.29 ERA in 11 starts).
Newcomers Mitch Moreland and Elvis Andrus represent a couple of veteran bats that can be counted on to produce, while Liam Hendriks' departure is curbed by the arrival of Trevor Rosenthal.
Winning 60% of their regular-season games for a fourth consecutive year might a stretch, but 90 wins and an AL West crown are well within reach.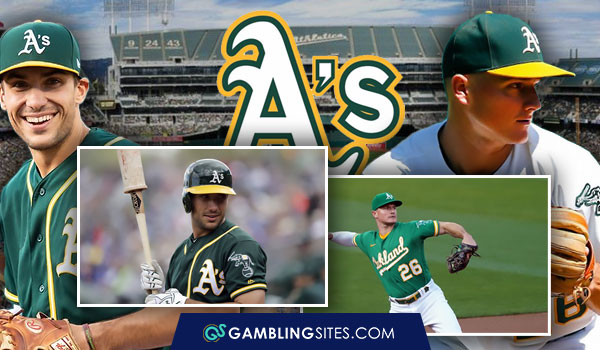 Houston Astros in 2021
The production from Jose Altuve and Alex Bregman dropped off severely (surprise, surprise), plus George Springer is no longer patrolling the grounds in center field on the heels of inking a deal with the Blue Jays.
Even so, the Astros are still a strong contender. Those betting on the AL West, know that Houston extended Michael Brantley, Carlos Correa is healthy, and Yordan Alvarez is one of the game's rising stars.
Speaking of rising talent, one of my bold MLB predictions in 2021 is that Kyle Tucker evolves into a top-10 fantasy batter.
Zack Greinke anchors a rotation that was bolstered by the addition of Jake Odorizzi, not to mention is blessed with the burgeoning right arms of Cristian Javier and Jose Urquidy. Assuming Lance McCullers Jr. can stay upright and active, Houston is likely to be in the mix to win this division.
Los Angeles Angels in 2021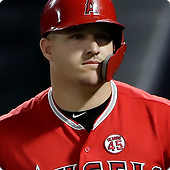 The Angels number-one priority this offseason was to add depth to their starting rotation, preferably in the form of proven commodities.
Jose Quintana arrives on a one-year/$8 million deal and Alex Cobb was acquired via trade, but is that enough to turn the Halos into a contender?
Dylan Bundy is somewhat reliable, and Griffin Canning has lots of promise, but rolling out Andrew Heaney on Opening day seems questionable at best. Heaney's ERA was 4.46 in 2020 and sits at 4.60 since 2016.
A batting order that was led by Mike Trout and Anthony Rendon last season will look similar in 2021.Save for newcomers Dexter Fowler and Jose Iglesias rounding out the bottom of the order. Albert Pujols is penciled in at first base for now but look for Jared Walsh to push Albert into a platoon role at DH sooner rather than later.
The left-handed 1B clubbed nine homers in 99 at-bats last season with the Angels. That's just one year removed from Walsh raking 36 jacks in 98 AAA games.
Seattle Mariners in 2021
If you're contemplating betting picks for the AL West, you're probably not putting much thought into the Seattle Mariners. However, there are still some bright spots to shed light on.
Kyle Lewis will man center field and hit third one year after unanimously winning the AL Rookie of the Year award. Mitch Haniger returns to the lineup after missing all of 2020, and former Yankee Justice Sheffield finally showed signs of progression.
Justice Sheffield Career- By the Numbers
Year
Team
ERA
W-L
Innings
Strikeouts
WHIP
2018
Yankees
10.13
0-0
2.2
0
2.625
2019
Mariners
5.50
0-1
36.0
37
1.722
2020
Mariners
3.58
4-3
55.1
48
1.301
And look out for Ty France to start turning heads around the league. The 26-year-old utility infielder hit .305 last year in 43 games. He's been even more fantastic thus far in 2021 Spring Training.
Texas Rangers in 2021
The Rangers were already hurting for talent entering 2021. They won the fewest games of any AL team in 2020, in large part due to hitting a league-worst .217 as a club.
To make matters worse, Lance Lynn was traded away, and Corey Kluber got lured to the Big Apple. Texas is left with Kyle Gibson and Jordan Lyles fighting for the top spot in the rotation.
Of course, that shouldn't last long based on Dane Dunning's trajectory. The compensation for letting Lynn go has a chance to be a star in the big leagues.
Even so, the ceiling of this team is capped due to their lack of patience at the plate. Joey Gallo and Rougned Odor each hit double-digit homers in 2020, but Gallo hit .181 and struck out in a whopping 40.9% of his at-bats. Odor hit .167 and sported an embarrassing .209 OBP.
Quite frankly, the Rangers have their work cut out just to not finish last in the division.
AL West Predictions for 2021
Are you ready to start betting on the AL West Division?
Talk about a three-horse race from start to finish; who claims the AL West could come down to the final weekend in September.
AL West Projections in 2021
Standings
Regular-Season Records
1. Oakland Athletics
89-73
2. Los Angeles Angels
86-76
3. Houston Astros
85-77
4. Seattle Mariners
74-88
5. Texas Rangers
67-95
Considering the A's hit just .225 as a group this past season (14th out of 15 AL teams), do not be surprised if a bit of regression is in store. Having said that, can anyone truly push them in this division?
Houston finished under .500 in 2020, and the Angels pitching staff is sketchy at best. Texas and Seattle have an uphill climb to even consider playing .500 baseball, which brings us back to the Athletics.
By process of elimination, Oakland should be on their way 18th AL West title. That would give them twice as many as anyone else in the division.
September
Casino of the Month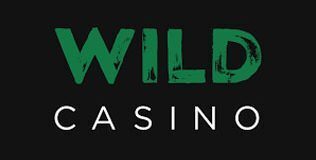 Welcome Bonus
250% up to $5,000