Previewing the AFC South Division for 2021 – A Two-Horse Race This Season?

Coming off an 11-win season, all signs are pointing toward the Titans and Colts being playoff-caliber teams once again. As for Jaguars and the Texans, that's where things get interesting.
The one-win season in Jacksonville is all but forgotten now that Trevor Lawrence has arrived. On the flip side, Houston could be headed for a one-win season of their own based on the way their current roster is shaping up.
This AFC South preview in 2021 assesses what to expect from each squad in the division. The top online sportsbooks make the Colts the favorites, so let's begin in Indianapolis.
Indianapolis Colts
AFC South Odds: +100
2020 Record: 11-5
X-Factor: Parris Campbell
After the Colts decided to hinge the upcoming season on the play of Carson Wentz, some may be worried about the outlook in Indy. I'm not one of those people.
Wentz's success with Frank Reich as his offensive coordinator in Philly has been well documented. His struggles in 2020 have also been acknowledged, but Carson no longer has to play pitch and catch with wide QB-turned-WRs that were picked up off the street.
He has T.Y. Hilton and a burgeoning Michael Pittman Jr. and big things are expected from a healthy Parris Campbell.
It has been a slow start for the former Buckeye who ran a 4.31 40 at the 2019 Combine, however, those in Indy see a reinvigorated wideout in 2021. Parris ditched jersey #15 for #1 symbolizing a new beginning.
The backfield is loaded with versatile options and the Colts re-upped at left tackle by inking Eric Fisher to a one-year deal.
Carson Wentz's blindside is going to be very well protected with #Colts. May 10, 2021
This will undoubtedly be one of the top offensive lines in football.
As for a defense that blitzed just 17.1% of the time (29th in the NFL), that's exactly why Chris Ballard utilized his first-round pick on a bonafide pass-rusher who can win one-on-one matchups. Kwity Paye should fit seamlessly on the edge of Indianapolis' 4-3 scheme.
Tennessee Titans
AFC South Odds: +140
2020 Record: 11-5
X-Factor: Elijah Molden
I was a little puzzled that Jon Robinson did not take a wide receiver or tight end until day three of the draft. At the same time, it is hard to criticize the Titans first four selections.
Caleb Farley slipped due to a herniated disc that knocked him out of pre-draft activities. Tennessee fans can breathe a sigh of relief, though, as Drew Rosenhaus (Farley's agent) confirmed through Adam Schefter that Farley will be all-systems go by July.
The 6'2" 200-pound CB is the real deal when healthy and presumes to plug in as the Titans #1 CB. Dillon Radunz is a mauling offensive tackle who will immediately battle Kendall Lamm to start opposite Taylor Lewan.
Third-round selections Monty Rice and Elijah Molden offer much-needed depth on D. Specifically Molden, a versatile CB/S who is soaked in NFL bloodlines.
The more you study the deficiencies that held the Titans back in 2020, the easier it is to get on board with how this front office attacked the draft.
I have summed up some of Tennessee's defensive woes below.
32nd in third-down defense
28th in yards allowed
28th in pressures
30th in sacks
Signing pass rushers Bud Dupree and Denico Autry should give the Titans a presence on the edge. Veteran defensive back Janoris Jenkins is still playing at a high level and can help show Farley and Molden the ropes.
All things accounted for, including the 17-game slate, it is worth noting that you can bet on the Titans winning more than 9.5 games at +110 at BetUS. I reckon that's a wager that'll appeal to the masses.
Jacksonville Jaguars
AFC South Odds: +750
2020 Record: 1-15
X-Factor: Josh Allen
We can throw a lot of the Jaguars hardships in 2020 out the window. The fans are amped up about what's in store and so are the players.
Among the individuals in the locker room who can sense the tide is turning, Josh Allen cannot wait to get the party started.
"It's just a different environment, different vibe, like I just feel about this team and this year and this coaching staff. It's just I feel like I really haven't felt this passion and this driven since I first got here."
Allen's revitalized attitude is one of the reasons I expect him to make a big jump in year three, the other is thanks to switching back to his natural position.
After being squeezed into a defensive end spot in Todd Walsh's 4-3 scheme, we will see Allen occupying an outside linebacker role in Joe Cullen's base 3-4 setup.
Newcomer Shaquill Griffin and early picks Tyson Campbell and Andre Cisco help solidify the secondary, but let's not pretend this is an overnight fix.
The Jaguars Defense was Abysmal in 2020
Statistic
Value
NFL Rank
Points Allowed
30.8
31
Yards Allowed
417.7
31
Sacks
18
31
Yards Per Play
6.3
32
As exciting as the foundation is starting to look for #Duval, expectations must be tempered in year one of the Urban Meyer regime. Jacksonville's win total was installed at just 6.5 games.
Houston Texans
AFC South Odds: +2200
2020 Record: 4-12
X-Factor: Brevin Jordan
It's a rough time to be a fan of this franchise. One of my bold NFL predictions for 2021 is that Houston loses 15 or more games, but is that even a crazy take?
I'm not counting on Deshaun Watson playing a single down in the upcoming year. Frankly, 15 losses could still be in play even if Watson miraculously wound up as the Texans starting QB. The lack of surrounding talent and quality players on this roster is that blatant.
It is hard to imagine, but this team is worse off now than they were when they fired Bill O'Brien.
Talk about mismanaging free agency and the draft, does somebody want to chime in and tell me what this front office was thinking?
Not only did Houston not have a pick in the first two rounds, but they decided to spend the 67th selection on a guy who is unlikely to play in 2021.
Then they sacrificed draft capital – including a 4th-round pick in next year's draft – to grab a receiver who's an undeveloped project. I really like Brevin Jordan as a player, the tight end out of Miami (FL) who the Texans snatched at #147, but who's going to get Brevin the ball?
Tyrod Taylor? Yikes.
As "captain obvious" would say, David Culley faces an uphill battle in his first year at the helm.
AFC South Predictions in 2021
Give Jacksonville some time for the new coaching staff to develop the young talent. Once Trevor Lawrence gets his feet wet and builds a rapport with his pass-catchers, the Jags will make some noise.
It remains to be seen whether that is late in 2021 or sometime in 2022 or beyond.
Unfortunately, the rebuilding process in Space City has not even broken ground. It will be another season of painful and embarrassing losses before the Texans can officially hit the reset button.
Tennessee will lean on their ground-and-pound style to carry them across the finish line – they will be squarely in the mix for a postseason berth. This leads me to my AFC South prediction.
The Colts are the most well-rounded bunch of all the teams in the division and should reign supreme. Then again, I am touting Carson Wentz as a potential MVP candidate in 2021, so maybe I've lost my mind.
As I did in this AFC South preview, I have broken down the AFC teams in the following blogs.
AUGUST
Casino of the Month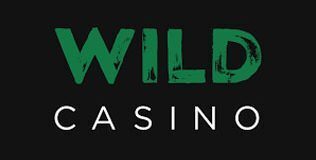 Welcome Bonus
250% up to $5,000
Read Review
Visit Site