Previewing the AFC East Division for 2021 – Are the Bills a Lock to Repeat?

The Patriots reign of supremacy in the AFC East is over. The question is how far will New England slide in 2021?
The best quarterback in this division is a guy playing Buffalo. The Dolphins and Jets executed superbly during the offseason, while there are still lots of unanswered questions in Foxborough.
The best way to dig into an AFC East preview is to dive headfirst into each team. I'll start with defending champions.
Buffalo Bills
AFC East Odds: -145
2020 Record: 13-3
X-Factor: Ed Oliver
After a relatively quiet free agency period, the Bills did exactly what they needed to do during the NFL Draft. Brandon Beane resisted the temptation to take a skill-position player on offense early and instead stuck to his process.
Bulk up in the trenches and apply more consistent pressure off the edge.
Buffalo's defense ranked 23rd in pressures and 26th in hurries despite blitzing the 7th highest % of the time.
Right on cue, the Bills drafted a pair of ferocious pass-rushers with their first two picks and grabbed a couple of offensive tackles with their next two selections.
The additions of Gregory Rousseau and Boogie Basham give Buffalo's edge a sincere presence.
It also paves the way for Ed Oliver to wreak havoc in the interior. After two "so-so" seasons, the 9th overall pick in 2019 is amped up about the newcomers to this front seven.
hat rush finna be hot in buffalo next year ?May 2, 2021
Any questions about Josh Allen were violently put to bed after Allen put together an MVP-caliber campaign.
The connection he formed with Stefon Diggs propelled Buffalo into the 2nd highest-scoring team in the league. Only the Chiefs averaged more yards per game.
Evolving into a well-oiled machine, the potency of the Bills offense is why Buffalo trails only Kansas City and Tampa Bay in the latest odds at Super Bowl betting sites.
Miami Dolphins
AFC East Odds: +350
2020 Record: 10-6
X-Factor: Tua Tagovailoa
Chris Grier has constructed a good enough roster that the Dolphins can be competitive even with mediocre play at the quarterback position. We saw that last year, although Miami's 10-6 record might not have looked as good had Ryan Fitzpatrick not been there to rally the troops.
However, if Tua Tagovailoa can progress his game and prove the doubters wrong, Miami could contend for an AFC East crown. They could be a legitimate threat in the AFC playoffs picture.
The Phins lacked a consistent group of pass-catchers that could win one-on-one matchups, but that will not be the case after adding Will Fuller and Jaylen Waddle.
I view Jaelan Phillips as the top pass-rusher in the 2021 class and expect Jevon Holland to play meaningful snaps in the secondary straight from the get-go.
Hunter Long is a plug-in tight end who can block and run routes; Liam Eichenberg is a versatile offensive lineman who many gave a first-round grade.
Can you tell that I was digging what the Dolphins accomplished during the 2021 Draft?
There will be no more excuses about a subpar supporting cast. Nothing more can be said about coming off an injury or not having enough time to digest the playbook.
If Tua can't thrive in the upcoming year, look for Miami to be back on the search for their next franchise quarterback.
New England Patriots
AFC East Odds: +350
2020 Record: 7-9
X-Factor: Kendrick Bourne
The Pats went on a spending spree in March like we've never seen from a Bill Belichick-led group. When the dust settled, New England had set an NFL record for a single free agency period by shelling out $159.6 million in guaranteed money.
Notably on offense, the decision to pay Jonnu Smith and Hunter Henry points toward a commitment to two-tight ends sets and places an emphasis on running the football.
Having said that, Nelson Agholor arrives as a deep threat and Kendrick Bourne is a speedster who is yet to be fully unearthed.
If it were up to me, I'd love to see the torch passed to Mac Jones sooner rather than later.
With Cam Newton under center, we know what we are going to get. Sure, Newton is a bully on the ground who is effective near the goal line, but what about in between the 20s?
His mechanics have waned as has his ability to push the ball down the field. It's hard to win any debate in support of Cam when Nick Mullens, Nick Foles, and Sam Darnold were the only quarterbacks who posted a lower QBR in 2020.
New York Jets
AFC East Odds: +1400
2020 Record: 2-14
X-Factor: Michael Carter
Disgruntled Jets fans can finally rejoice and breathe a sigh of relief. Canning Adam Gase and hiring Robert Saleh was the first item on the agenda. Joe Douglas spent big bucks to lure Corey Davis and Carl Lawson, which set the Jets plan for the draft in motion.
The blueprint for success – find a quarterback and surround him with weapons. Mission accomplished.
Going from Sam Darnold to Zach Wilson is like swapping a Ford Pinto with busted wheels for a brand-new Mercedes with all the bells and whistles.
Douglas wasted no time adding protection and a shiny toy in the form of Alijah Vera-Tucker and Elijah Moore. Perhaps this is the year that Christopher Herndon takes off and look out for the Jets rookie RB to be a major contributor.
Michael Carter torched ACC defenses and should quickly overtake Lamical Perine and Ty Johnson as the top running back on the team's depth chart.
This dude is explosive and should evolve into a serious asset for Wilson and this offense.
YJets RB Michael Carter: 29 rushes of 20+ yards since 2019 1st in college footballMay 7, 2021
How many games Gang Green wins in 2021 remains to be seen but there is no denying that this organization is heading in the right direction.
AFC East Predictions for 2021
Time to round out this AFC East preview with a prediction. It will not shock anyone that I'm picking the Bills to win this division in 2021 – what may come as a surprise is that I think the Jets could finish second.
I am simply not sold that Tua Tagovailoa is going to develop into the guy that everyone in South Beach is hoping he becomes. When faced with pressure and forced to extend plays outside of the pocket, Tua was downright abysmal.
With regards to the Pats, a ground-and-pound game is good enough to stay afloat and hang around in the wild card picture. In terms of challenging Buffalo, not so much.
All the recent trials and tribulations endured by the Jets go out the window in the new season. Between a new coaching staff and a new face of the franchise, surging past the Dolphins and Patriots is not all that far-fetched.
Stay tuned for additional NFL Division previews to hit our football blog in the coming days.
September
Casino of the Month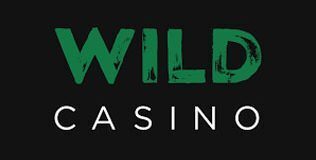 Welcome Bonus
250% up to $5,000