Previewing the 2021 NBA Play-In Tournament – Odds and Predictions

After a chaotic finale to the 2020-21 NBA regular season on Sunday – one in which every single team was in action – the dust has finally settled on the 2021 NBA Playoffs. Well, kind of.
There is still work to be done, as the 2021 NBA play-in tourney tips off on Tuesday, giving four teams from each conference one last shot at a trip to the postseason. Bettors will go into Tuesday knowing which teams have a shot at the playoffs, but it is unclear who will advance.
Winners of the 7 vs. 8 seed games will automatically advance to take on the #2 seed in the 2021 NBA playoffs, but the tourney continues to decide who the top seeds will play in either conference.
It is going to be intense, though. The defending champs are here, Stephen Curry comes in on fire, and LaMelo Ball and Russell Westbrook are providing some flair. Check your preconceived notions of the 2021 NBA play-in tourney at the door. This thing is going to be en fuego.
Looking to bet on the 2021 NBA play-in tournament, but don't know which teams or bets to back? I will help you as I break things down in my 2021 NBA play-in tournament odds and predictions.
Who is Playing in the 2021 NBA Play-In Tourney?
Boston Celtics (7 seed)
Los Angeles Lakers (7 seed)
Washington Wizards (8 seed)
Golden State Warriors (8 seed)
Indiana Pacers (9 seed)
Memphis Grizzlies (9 seed)
Charlotte Hornets (10 seed)
San Antonio Spurs (10 seed)
These are all the teams playing in the 2021 NBA play-in tournament.
If there wasn't a play-in tourney, the Wizards would have completed an insane turn around to sneak in as the 8th seed, and Stephen Curry would have willed Golden State to the playoffs after the Warriors had the worst record in basketball a season ago.
Regardless of what comes next, those accomplishments shouldn't go unnoticed, especially since Curry delivered an MVP-level campaign where he closed the year with the league's scoring title.
Suffice to say, the 7-8 seeds from both conferences feel like they belong here. L.A. is honestly here due to an endless string of injuries, of course, as they are literally the defending champions.
The question there will be whether they will just coast back into the playoffs, or if Curry will give them some trouble.
While the Lakers and Warriors deserve to be here, I can't say the same for the likes of the Hornets, Pacers, and Spurs. They all had well below .500 records, and largely limped into this play-in tournament.
Is it as easy as latching on with the teams and betting on them to advance? Maybe, but bettors should at least note the NBA play-in tourney odds and matchups before making any decisions.
2021 NBA Play-In Tournament Odds
Unsurprisingly, all these games are being called close to the chest. The spreads and pricing are all similar for all four play-in tourney games and considering all these teams finished fairly close to one another in the standings, that isn't too shocking.
I am absolutely surprised the Pacers are favored, but Charlotte did back into the playoffs with five straight losses. The other games sound about right, although I will be interested in the dog money in these contests.
All these games are interesting, but I don't think anything touches the insane hype that will surround a Stephen Curry vs. LeBron James one-off postseason showdown.
Of course, the loser of that matchup would not go home right away. Whoever wins gets the 7th seed, but the losing team would battle the winner of the 9 vs. 10 game to settle the 8th seed.
The NBA play-in tournament odds above are taken from BetOnline, but the pricing is going to differ from site to site, and it can change prior to tip off. This should just serve as a precursor to your research prior to placing any bets, just to get an idea of what this play-in tournament looks like.
NBA Play-In Tourney Predictions
Hornets to beat Pacers
Wizards to beat Celtics
Grizzlies to beat Spurs
Lakers to beat Warriors
These are the first four games bettors can target at their favorite NBA betting sites. I can take it one step further for you and tell you that I'd also take Boston to edge out Indiana, and Golden State to take out Memphis.
That would give you the following teams and seeds to start the 2021 NBA playoffs.
Wizards (7)
Celtics (8)
Lakers (7)
Warriors (8)
I can envision the drama surrounding the Lakers if they fall to the Dubs in that first play-in game, but King James and co. simply aren't going to risk it. They are the better team, and they should be fully focused on stifling Chef Curry so they can punch their playoff ticket.
While the Lakers should advance, the NBA playoffs need Curry. He won't get denied in two straight games, so I see Golden State pushing their way in, one way or another.
I don't believe in Boston this year, and their chances of making a deep run hit a major snag once Jaylen Brown was lost for the year.
The Celtics should be able to rebound from a loss to Washington to get back into the playoffs, though, even if it means being bounced early by the rival 76ers.
You can take your NBA play-in tournament betting interest one step further with these two props.
Will a 10-seed make the playoffs?
Will a 7-seed fail to make the playoffs?
This is literally asking if the Hornets or Spurs will make the playoffs (-450 for yes, +275 for no), or if the Lakers or Celtics will miss the playoffs (-500 for no, +300 for yes).
I do not see either 10-seed advancing, and it's unlikely Boston and L.A. miss out, either. The Celtics do seem somewhat vulnerable, of course, so if you want to make that bet, I won't talk you out of it.
Can Any Teams from the Play-In Tourney Win It All?
I do not like to look too far ahead, but in mapping out the 2021 NBA play-in tourney, one can't help but gauge how they might figure into the actual playoffs.
Realistically, most of these teams are just prolonging the inevitable, and that is being bounced early in the NBA playoffs.
Of the lot, the teams I'd be wary of are the Celtics and Lakers, though. Washington and Golden State play fast and can win on any given night, to be sure. But they just don't have enough to oust the top seeds they'll run into.
Boston has the coaching and defensive potential to hang in a tough series with just about anyone, and the Lake Show is only here because they haven't been healthy.
Ultimately, the Lakers are the one team from this group that can really go far.
The odds are against them as they come out of the 7th or 8th seed, but I'd still be somewhat shocked if they weren't back in the NBA Finals once the dust settles.
October
Casino of the Month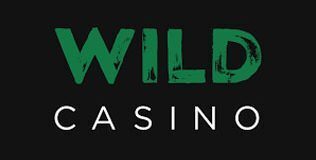 Welcome Bonus
250% up to $5,000