Preview of the 2018 Wells Fargo Championship – Matchups and Props to Bet On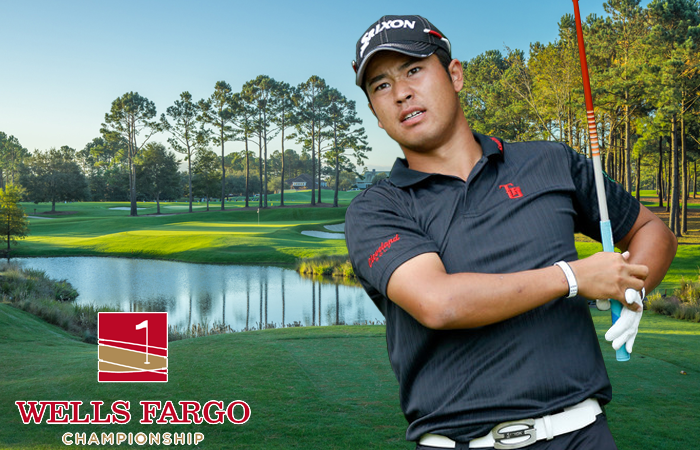 We've got a fun one on our hands this week, folks. Tiger Woods headlines the field as the PGA Tour makes its return to Quail Hollow Club.
The site of the 2017 PGA Championship is a long and challenging golf course, one that suits the premium ball strikers. Anyone who isn't playing well will get exposed quickly.
Thanks to the field including a bevy of world-class players, Bovada.lv has a done us a favor and given us plenty of wagering options for the week.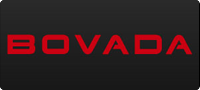 Check out Bovada.lv for Wells Fargo Championship Betting Options
I am not a huge fan of trying to call out the winner of a golf tournament ahead of time, but I sure like picking apart the matchups and props.
That's exactly what I did for the Wells Fargo Championship that gets underway on Thursday. Take a look below and see if you agree with any of my predictions.

Louis Oosthuizen: Top-10 Finish +275
There are no "gimme" bets out there, as the online sportsbooks are too sharp to offer any freebies. However, this wager sure looks like a good opportunity to turn a handsome profit. Why do I like Louis Oosthuizen at +275 to finish in the top 10 this week?
For starters, the South African has quietly played consistent golf all year long (6/7 cuts made, 5 top-25s), and more importantly, he seems to be peaking right about now. After a T-9th at the WGC Match Play, the 35-year-old finished T-12 at Augusta. Fast forward to now, and he is arriving in Charlotte coming off a solo-third last week in New Orleans.
He appeared to get hot with the putter on Sunday in the Big Easy, meaning he enters this week clicking on all cylinders. I don't want to bore you with stats, but you should be aware that Louis is 7th on the PGA Tour in strokes gained off-the-tee. When it comes to average distance to the hole from outside 200 yards, he's ranked 6th.
Trust me when I tell you that this dude has serious game.
The toughest thing to figure out about Louis is how to pronounce his last name, but you don't have to worry about that. All you have to do is tune into the Wells Fargo Championship on Sunday and hope to see "Oosthuizen" pop up on the first page of the leaderboard.
When the players were last at Quail Hollow for the 2017 PGA Championship last August, all Louis did was finish runner-up to the eventual winner, Justin Thomas.
And here is one more telling stat.
Tommy Fleetwood and Tiger Woods are priced similarly to Louis to win the tournament, but they're both down at +200 to finish in the top 10. With Louis sitting at +275, I think we unlocked some legit value.
Top Continental Euro Player
I have a unique strategy for this bet, but it's one that I think will work in our favor. There are 6 "Continental Euro" players in the field, and I really think that two of them are in a separate tier above the rest.
The cool thing is that because of the favorable odds, you can actually make both of these wagers and guarantee that you come out ahead, so long as one of them wins the bet. The other four golfers, given the current state of their golf games, are no match for the consistent play of Noren and Molinari.
Let's start with Noren. The 35-year-old Swede is currently 21st in the FedEx Cup standings, thanks to his stellar play and three top-three finishes. You need to strike your ball around Quail Hollow, so it's a good thing that Alex is 10th on tour in strokes gained on approaches to the green.
After a standout year in 2017 on the European circuit, Noren made the conscious decision to play predominantly on the PGA Tour in 2018. With more than $2.1 million already in the bank account through April, it's safe to say the decision is paying off.
Now let's shift our attention to Francesco Molinari. Do you like course history? Then surely you will fall in love with the 35-year-old soft-spoken Italian.
He finished runner-up (tied with Louis Oosthuizen and Patrick Reed) in last year's final Major that was held at this very same golf course. His most recent appearance at Quail Hollow before that came at the 2016 Wells Fargo Championship – Molinari finished 17th.
His only missed cut this season came back in February at the Genesis Open, and he has finished 26th or better in four of his last five starts. It gets old watching Francesco split fairway after fairway, but I can assure you it won't get old at the nearly 7,500-yard setup this week.
Remember, I am not saying that Molinari or Noren are going to hoist the trophy come Sunday. With that being said, I do think they are excellent choices as players that will make the cut and finish in the top 30.
When I look at Martin Kaymer, Jonas Blixt, Alex Cejka, and Stephen Jaeger, I see four guys that are all searching for their games. Combined, the foursome has made just half the cuts (24/48) on the year, and the best finish amongst the group since January 1st was a T-14th at the RBC Heritage from Blixt.
In fact, none of these players have even logged a top 30 in the past 4 months, other than Blixt at Hilton Head.
I feel fairly confident in saying that out of these 6 men, either Noren or Molinari has an extremely high chance of being the low man. And you mean to tell me the casino operators will pay us if that pans out?
Where do I sign up?
Player Matchup – Hideki Matsuyama vs. Patrick Reed
Both players are -115 in this bet. If you immediately think that Patrick Reed is the no-brainer selection, then I like my "Hideki Matsuyama" pick even more. See, one thing I have learned over the years in sports betting is that when something sounds too good to be true, it's generally because it is.
Take this bet, for example. On one hand, you have the Masters Champion who is currently "riding high" on the heels of five-straight top-10 finishes. He has all the confidence in the world and has displayed some remarkably good golf over the past six or seven weeks.
On the flip side, you have Matsuyama, who hasn't recorded a top 10 since the season opener in Kapalua. He got hurt in Phoenix and missed a month, and he really hasn't done anything special since.
So why on earth would I pick Hideki to beat Patrick this week?
Obviously, the stats and the data point us straight towards Reed, but I am actually leaning the other way.
The way I see it, Patrick is still on cloud nine, as evidenced by him prancing around in his Green Jacket left and right. I'm not saying I blame him, but it's safe to say he is pretty content with his life right now. His string of top-10s can't last forever, and I wouldn't be surprised to see it end this week.
Meanwhile, Matsuyama is slowly regaining form after a 19th-place finish at Augusta. The first time the 26-year-old got a look at this newly-renovated George Cobb creation last August at the PGA Championship, he finished T-5th. The type of golf that Quail Hollow demands is the exact type of golf Hideki knows how to play.
Don't forget that Matsuyama is still the 8th-ranked player in the world. Don't forget that this is the same guy that won three times on the PGA Tour last season, including a dominating 5-shot win at the WGC-Bridgestone Invitational.
I know it may seem like a shot in the dark given how hot Reed has been lately, but it's the exact reason I like the bet. I presume the casual bettors won't even blink and will be picking Reed here, and that's okay by me.
Anytime the public is heavy on one side, look to find me on the other.
Questions or concerns? Reach out via Twitter, and I'll try to put any negative thoughts to bed!