Weekly PGA Tour Betting Preview – The 2018 Travelers Championship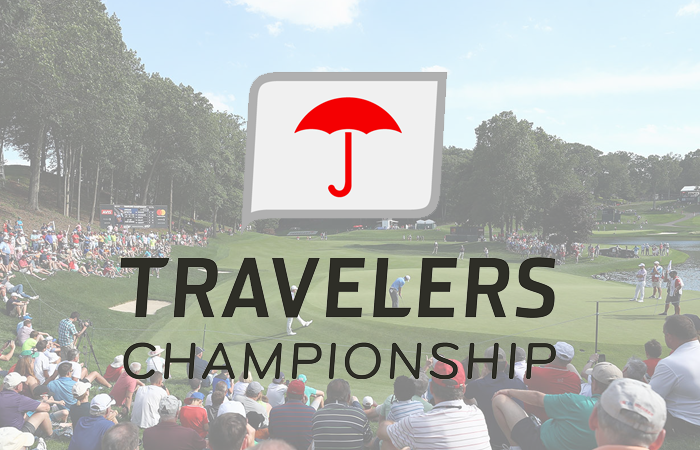 Are you guys ready to get on board with my picks yet or what?
I locked in a chunky profit at the FedEx St. Jude Classic two weeks ago and again was on point at the U.S. Open this past week.
The summer is just getting started, and I plan on continuing to pad my wallet while I watch these PGA Tour events play out.
It's really a lot of fun. I suggest you start doing the same. I'll even make it super easy for you for the event on tap starting this Thursday: the Travelers Championship.
No, you don't have to do any research on TPC River Highlands, and you won't even have to look back and see who has good course history.
I did all the homework for you and have unlocked the value; all you have to do is read along. Then, you should head on over to the top online betting sites and start getting your money down. These prices might not last all the way until Thursday morning!
If you are trying to find all the props we had to choose from last week, stop searching, because you won't find them.
The betting sheet isn't nearly as expansive as the one we had for Shinnecock Hills at the year's second major, but that doesn't mean there isn't an opportunity to earn some cash. It just means that I had to dig a little deeper to find the true value.
This is what I came up with.

Ryan Moore (-115) vs. Bubba Watson (-115)
I know that Bubba Watson is the more household name, and I know he has won this tournament twice before (2010, 2015). But here's what else I know.
TPC River Highlands is a par-70 golf course with just two par 5s and is designed by Pete Dye. It's only about 6,800 yards and some change from the back tees.
This is exactly the type of setup that Bubba Watson does not flourish on, and all you have to do is look at past data.
The Pete Dye course that comes to my mind first is TPC Sawgrass. It's similar to TPC River Highlands in the sense that it takes the driver out of the players' hands and forces them to use "deadly accuracy" as their weapon of choice.
In Bubba's past five appearances at THE PLAYERS, his best finish was a less-than-stellar tie for 42nd. If you look at his last two showings at this event, he finished 25th in 2016 and missed the cut a season ago.
Since the calendar turned to May, Watson has teed it up three times. All he has to show for it is a T-57th and a T-44th, along with a missed cut last week at the U.S. Open.
See what I mean? Despite having two wins already this year, Bubba might not be in as good of a position to succeed this week as you initially thought. Bubba is in one of golf channel's featured pairings alongside Rory McIlroy and Justin Thomas this week, so you'll get to see plenty of Bubba lashing at the ball on Thursday afternoon. I'm just worried too many of them will be going sideways.
On the other hand, Ryan Moore is about as rock-solid as you can find when it comes to a layout such as TPC River Highlands. Ryan has skipped this event twice in the past four years but finished 5th and 17th the two times he did play.
I have practiced alongside the former UNLV Runnin' Rebel before and know his strengths very well. I love targeting him on golf courses where the premium isn't placed on distance off the tee, but rather on finding fairways and executing the short-game shots.
Ryan is the third-most-accurate player off the tee on the PGA Tour and can get red-hot with his putter. I see him having a solid four days in Connecticut, perhaps even getting into contention.
Golf matchups are a week-by-week type of deal, and the golf course has a lot to do with who has the edge. In this matchup on this golf course, that edge points straight to Ryan Moore.
Patrick Reed +135 to Finish Inside the Top 10
Let's just get the course history out of the way. The past two years at TPC River Highlands, Patrick Reed has logged a 5th and an 11th. We just saw Reed finish 4th at the U.S. Open, his 6th top-10 in his last 9 starts on the PGA Tour.
Thanks to birdies on 5 of his first 7 holes out of the gate on Sunday, Reed put himself squarely in the mix and had a chance to win.
Quite frankly, it was no different than where he has been putting himself more often than not for the past 3 months on the PGA Tour.
But wait. It gets even better.
We know how important the strokes gained around the green statistic is on a Pete Dye layout, so I feel good knowing that Reed is 6th on tour in that category.
I have been watching a lot of golf lately, and it's hard to find a player that is more confident and is playing more consistently than Patrick Reed is right now.
Golf can be a game of runs, and when a player gets on a hot streak, who am I to intervene and predict when it will end? In my eyes, it's certainly not this week, and I don't really see a let-up in sight.
Reed has absolutely no weaknesses in his game as evidenced by his play this year. Look for Reed to be on the first page of the leaderboard come Sunday, and you'll likely be smiling when it's time to collect this bet.
PICK
Patrick Reed to Finish Top 10
+135
Brooks Koepka (+100) vs. Rory McIlroy (-130)
I had to look at this bet a couple of times to make sure I was reading this right. To be entirely truthful, the fact that Brooks is the underdog in his matchup vs. Rory this week is a little concerning.
If I have learned anything in sports betting, it's that when something seems too good to be true, it's because it usually is.
I mean, we all saw Brooks capture his second consecutive U.S. Open this past week, and the dude looks and sounds more confident than ever. I expect that Brooks has done plenty of partying these last few days, but it's really the least of my concerns.
I have watched Koepka develop into the current number-4 player in the world, and I have seen how he has gone about his business.
His work ethic and drive to be the best appear second to none, and I love how little he cares about what others think and what others are doing.
I expect Koepka to keep the ball rolling this week and build off his 9th-place finish at this event in 2016, the last time he teed it up at TPC River Highlands.
Meanwhile, Rory needed a final-round 64 last year at the Travelers Championship just to vault into a tie for 17th. While "Rors" has been a world beater for quite some time now, his play in 2018 has been a bit sparse at times.
Despite having a win and two other top-10s under his belt this season, Rory has missed 4 out of 11 cuts, including 2 of his last 3.
Rory is 3rd on tour in driving distance and eats the par 5s alive, but unfortunately, that won't do too much for him this week the way the course will be set up.
When Rory is playing his "A game," he is without a doubt as good as any player on the planet. I just don't know which Rory is going to show up this week.
Based on what I saw at Shinnecock Hills at the U.S. Open, I feel a lot safer about knowing what to expect from Koepka. In my eyes, the former Florida State Seminole golfer and the 29-year-old Northern Irishman should be evenly matched, and the odds should be set at -115.
The fact that I'm getting so much value with Koepka at even money is all the convincing I need. I was a bit wary at first, but after considering all the factors, I'm ready to sign up.
Quick Takeaway
Ladies and gentlemen, my reason for writing this blog is simple. It's not to show off my knowledge of the PGA Tour, and it's not to just suggest you bet on my favorite golfers.
I am here to help you win money betting sports online. That's it.
As you can see, I did the opposite of getting fancy this week. You don't see me trying to be extra bold and predict that a dark horse will win the tournament.
I browsed the internet and searched all the top sites to find out what was on the table for the Travelers Championship. The selection of bets as well as the prices at Bovada seemed favorable to those at the other sites this week, so that's where I ended up.
I'll be back again next week to break down the Quicken Loans National, but it's all about the Travelers Championship right now. Place the bets, hope to profit, and come back next week.
Rinse and repeat.
ALL OF THIS WEEK'S RECOMMENDED WAGERS CAN BE FOUND AT BOVADA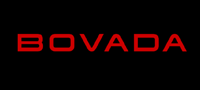 VISIT SITE