Hide Bonus Offers
| | | | | |
| --- | --- | --- | --- | --- |
| #1 | Bovada Sports | 50% Up To $250 | Visit Site | Bovada Sports |
| #2 | BetUS | 125% Up To $2,500 | Visit Site | BetUS |
| #3 | MyBookie | 100% Up To $1,000 | Visit Site | MyBookie |
| #4 | Everygame | 100% Up To $500 | Visit Site | Everygame |
| #5 | BetOnline Sports | 60% Up To $1,000 | Visit Site | BetOnline Sports |
Preview of the 2018 RBC Canadian Open – My Recommended Bets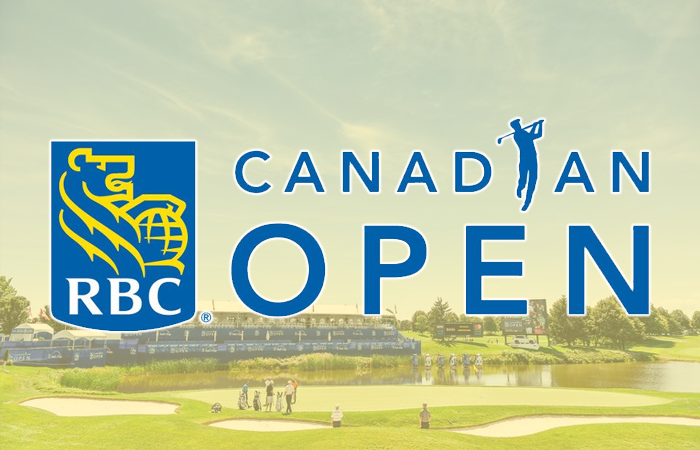 The golfers have jetted back across the pond from Scotland, but we've got one more week outside the United States.
This week, the task at hand is the RBC Canadian Open. The players' assignment will be to try and solve the 7,253-yard par-72 track they call Glen Abbey Golf Club. This was Jack Nicklaus' very first creation he did on his own, and there's no doubt the tee shots favor a player who is able to move the ball from left to right.
With two of the best "power-faders" in Dustin Johnson and Brooks Koepka both in the field this week, there promises to be plenty of birdies and eagles flying around the lot.
I'm here to offer my perspective on where the value lies, just as I do each and every week for the PGA Tour event on tap. I'm not trying to be fancy or gain notoriety; I'm just trying to place bets that will allow me to turn a profit.
If you are interested in padding your bank account this weekend while you watch the action happening just south of Toronto, just keep on reading below.
I did the homework. I dug up the research. You get to reap the rewards.

JJ Spaun (+115) vs. Shane Lowry (-145)
You like latching on to extreme value, don't you? Well BetOnline.ag has already adjusted this wager and has JJ Spaun at -105 and Shane Lowry at -115 in their matchup against each other.
But as long as you have an account with Sportsbook.ag, you can snag JJ at the handsome price of +115. My former teammate at San Diego State University is trending in the right direction, finishing 47th-27th-13th over his last three starts on tour.
The 27-year-old from SoCal is sneaky-long and wears out the center of the clubface day in and day out.
Glen Abbey is a course that suits players who are premium ball strikers and those who can control their golf ball. The fact that JJ clocks in at 9th on the PGA Tour in total driving and is 14th in both greens in regulation (GIR) and strokes gained on approach shots makes me feel good about his chances this week in Oakville.
Now flip the script and check out what Shane Lowry has been up to in 2018. The 31-year-old Irishman ranks 108th in total driving and is outside the top 60 in both GIR and strokes gained with approach shots.
Not only does Glen Abbey suit JJ's strengths, but he's clearly in much better form than Lowry, who hasn't made a cut on the PGA Tour since the FedEx St. Jude Classic in early June.
I'm not suggesting you bet on JJ just because I love rooting for a fellow Aztec. I'm recommending you place this wager because the value is there, and I like the chances of this bet paying off.
Charley Hoffman (+100) vs. Bubba Watson (-130)
This sure looks like some amazing value to me. Quite frankly, I think that Charley Hoffman should be the favorite in this matchup, so you can imagine how much I enjoy not having to lay any extra juice.
Given that Bubba has won three times this year, I understand the theory of setting this line the way it is.
However, when you look at the setup this week, it's actually not ideal for Bubba. Watson likes to fade his driver, which, for a left-handed player, means he is curving the ball dramatically from right to left. Bubba stumbled at Glenn Abbey in 2017 en route to a T-42nd-place finish, hitting just 55.5% of the greens in regulation that week. Bubba thrives when he can shape the ball naturally, so it's possible he struggles again this time around.
Meanwhile, Charley Hoffman shot 21 under par in this event last year, eventually losing on the first hole of a sudden-death playoff to Jhonattan Vegas. Fast forward to present day, and Charley enters the RBC Canadian Open on the heels of three consecutive top-20 finishes.
That tells me that this golf course suits Charley's eye, and he's clearly playing good golf right now. I like this bet and propose you take a serious look at it as well.
Bronson Burgoon (+115) vs. Jimmy Walker (-145)
Don't worry about who is the more "household name" here, ladies and gentlemen. You should be much more concerned with how these two golfers have been playing recently and what their strengths and weaknesses are. Allow me to fill you in.
Jimmy Walker has gone 56th-60th-MC-MC over his last four starts. He's been leaking oil with the big stick, ranking all the way down at 167th in total driving. Players who miss fairways at Glen Abbey are going to have a difficult time controlling their ball out of the rough and will be left scrambling for pars.
On the other side of the coin, Bronson Burgoon is 3rd on the PGA Tour in total driving and absolutely bombs high fades down the middle like clockwork. He's already logged a 6th and a 2nd in July, which sandwiched a 30th-place showing at The Greenbrier.
Bronson is a player who is starting to get his feet wet out on the big stage, and it might not be long before he breaks through completely and wins a golf tournament. Unfortunately for Jimmy, he hasn't cracked the top 50 in a PGA Tour event since May.
Once again, I'll happily take the underdog in another matchup. Bet it quickly, though, because I anticipate the sharps getting on Bronson before Thursday morning and potentially shifting the line away from our favor.
Cameron Champ (-120) vs. Adam Hadwin (+100)
This is why I shop my lines. I saw Champ at -125 vs. Adam Hadwin on Sportsbook.ag, but I noticed a better price at a different site. You'll have to head over to BetOnline.ag to get Cameron Champ at -120 in his matchup against Adam Hadwin, and I think you should do that right away.
Adam Hadwin will have plenty of fans cheering him on as the Canadian native makes his return to his homeland to play in their national open. He's been in decent form, making three straight cuts. However, he hasn't cracked the top 20 since the Wells Fargo Championship in early May.
After finishing 49th at Glen Abbey in 2016, Hadwin missed the cut here last season. Hadwin hits a consistent draw and is known for being a great putter. Unfortunately for the former Louisville Cardinal golfer, Glen Abbey seems to reward the guys who can carry the ball a long way with a left-to-right ball flight.
In other words, this course could have been built specifically for Cameron Champ.
If you have never heard of the 23-year-old former Texas A&M Aggie, start getting used to his name. The leader in total driving on the Web.com tour this season is averaging a whopping 342.7 yards per poke, and I'm telling you right now that this kid hits it every bit as far or further than anyone on the PGA Tour.
I'm saying I'm not even sure that Dustin Johnson could keep up with Cameron; that's how much club-head speed I am talking about here.
In terms of recent form, Cameron finished 11th at Web.com's Nashville Golf Open at the end of May. Since then, all he's done is reel off 5 consecutive top-10 finishes, including a victory his last time out at the Utah Championship on July 15th. He's a ridiculous 85 under par combined over his last 5 golf tournaments. Is that any good?
The setup this week is ideal for Champ, and it's not for Hadwin. Now, throw in the absolute tear that Cameron has been on.
Don't you see why I like this bet so much?
Flier Bet for the Week
Who doesn't love placing wagers that offer extremely rewarding payouts?
Your best chance to capture a +1500 bet this week will be taking Norman Xiong to finish inside the top 20 on Sunday's leaderboard.
Norman recently turned pro after completing his sophomore season at the University of Oregon. Considering he was the recipient of the Fred Haskins Award, the trophy presented to the most outstanding collegiate golfer in the country, I'd say that the kid has plenty of game.
When you take into account that his college coach Casey Martin called Norman the best 19-year-old golfer he's seen since Tiger Woods, I'd say that his potential is off the charts.
I've already told you that Glen Abbey's setup will benefit the players who can launch the ball a long way down the fairway. Well, if Cameron Champ is the longest guy in the field, Norman is probably a close second. He actually might be longer than Champ, as I know Xiong's ball speed has been clocked at a mind-boggling 194 mph.
Ex-teammate Wyndham Clark said it best when he stated this about Norman Xiong to golfchannel.com.
"When you build someone up, typically they don't live up to expectations. But I can honestly say that Norman is one of the very few who did. He's the rawest player I've ever seen. He can step out of a bed, a car, a plane, use someone else's clubs, and still shoot under par. He's just really impressive."
Enough said, right?
Place this bet before Norman's listed at +1500 to win a golf tournament, not finish inside the top 20.
PICK
Norman Xiong Top-20 Finish
+1500
Summary
The opportunity to pad your wallet this weekend is right here in front of you. Betting on the RBC Canadian Open lucratively means putting in the necessary research ahead of time.
Unless, of course, you can find a golf enthusiast like myself who did the dirty work for you. Then all you have to do is read this page and place the bets. I'm trying to lead you to the Promised Land that is profitability, and I think these bets will accomplish just that.
I'll be back with betting advice next week in time for the WGC-Bridgestone Invitational in Akron, Ohio. Until then, enjoy the weekend, and expect to see plenty of low numbers!