Predictions for Who Makes American Idol's Top 20

This season of American Idol is seemingly flying by as we are already entering the 12th and 13th episodes. There are so many great singers this season that it still isn't clear who will win American Idol season 20.
The top 20 is our next target, as four singers are in danger of being eliminated after the top 24. It's a big deal to make it this far in the show anyway, but we have to send some people home sometime.
These decisions won't be easy for the fans and the judges. It truly comes down to who they think the better singers are right now.
With that being said, let's hop right into our own 2022 American Idol top 20 predictions.
Recapping American Idol Episodes 10 and 11
First things first, let's take a step back and reflect on the last two episodes that aired last week. Four of these singers will not make it any further, but we do not know exactly who yet.
Like I said above, last week's episode included the top 24 with their performances being held in the beautiful Disney's Aulani Resort. There were many outstanding performances throughout these two episodes, as they were broken up into groups of 12 between the two days.
Jimmie Allen and Bebe Rexha were both the guest mentors for these episodes, as they tried to do their best to help these singers reach their maximum potential.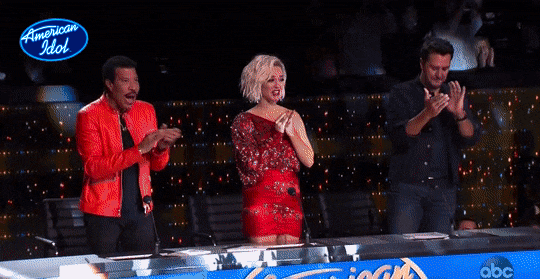 We saw some great auditions from singers like Emyrson Flora, Nicolina Bozzo, Cadence Baker, Allegra Miles, Ava Maybee, Cameron Whitcomb, etc.
That has put a lot of pressure on the judges for shaving the top 24 down to the top 20 and for the rest of the season. It will be hard to cut four great singers and even harder to get to who will eventually win American Idol 2022.
It's going to be easier for the judges right now, though. These 24 singers could make the top 20, but a good handful has work to do. Some will get away with their flaws for another round, but others won't.
Moving forward, though, it's time to get into our American Idol predictions for the top 20.
Singers That Are Safe from Elimination
There are already a handful of singers that have cemented themselves into the top 20, but the paperwork is just not official yet. Certain singers blew the roof off with standing ovations from the judges and high praise for their singing talents.
We can pretty much safely say that we will see these singers again in the next couple of episodes. They will also be major threats to who will win American Idol 2022. Here are the singers who will make the American Idol 2022 top 20 this year.
Cadence Baker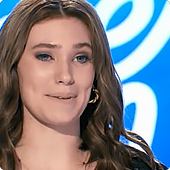 Cadence Baker was one of the singers that grabbed your attention right from the start. She showed off her incredible range performing Etta James' "Something's Got a Hold on Me."
Not only was her voice great, but she also showed some stage confidence. She didn't look perfectly comfortable on stage, but that's something that can be easily fixed through practice.
Cadence was praised by the judges so much that Katy Perry even said she liked her dress and shoes. Katy also said that the whole performance was great and was a great decision.
Lionel Richie said her performance was fantastic, while Luke Bryan said she lived up to the hype after her audition.
Cadence appears to have cemented herself in the American Idol 2022 top 20.
Emyrson Flora
When one of the judges says, "I think it was one of my favorite performances that I've seen," you are pretty much one of the better 2022 American Idol top 20 predictions.
That is what Luke Bryan said about the 16-year-old Emyrson Flora. Emyrson is an incredible singer and has so much vocal maturity despite her age.
Lionel affirmatively says that she has a future in this business, which is very high praise and solidifies her in the top 20 at least. While Katy took it a step further and said, she even has a high chance to be the next American Idol.
If you can sing this well at such a young age, she is only going to get better and better down the road.
Allegra Miles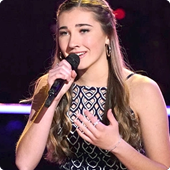 Allegra Miles' performance was strong enough to put her in the safe zone for the top 20. She sang a cover of Harry Styles' "Adore You" with a couple of her own twists. Her performance was solid overall, even though she needed some cleaning up.
Allegra's stage presence was a big thing as well here. Instead of holding her guitar, she moved around the stage nicely and pulled her performance together.
Pronouncing the lyrics was the biggest criticism from the judges, but they didn't have anything else outside of that. Her style was also a nice bonus and could help set her apart from our other 2022 American Idol top 20 predictions.
Nicolina Bozzo
Luke Bryan had very high praise for Nicolina right after her song in last week's episode. He said he thinks she's "one of, if not the best singer in the competition." Bryan went on to say she always delivers, while Lionel thinks she can handle the stage like she was born there.
Richie also said her voice is angelic and mesmerizing, and she's one of his favorite singers in this competition. Katy finished by saying she checked all the boxes as a singer as well.
She has a ton of range that allows her to reach an additional level that other singers can't. Luke also made a good point that they were outside and not in an auditorium, which would amplify her voice even more.
As an artist, Nicolina has a very bright future and looks like a no-brainer to be one of the American Idol top 20 picks.
Fan Favorites That Could Be in Trouble
Those four singers look like they are firmly on their way to the next round of American Idol. Other than them, 16 other slots need to be filled. These will not just be handed out, as the singers will have to earn it.
Their top 24 performances were crucial, and they needed to set themselves apart from the competition. If they couldn't wow the judges, they could be in danger of being eliminated in the next episode.
Here are three fan favorites that could be on their way home sooner rather than later.
Cameron Whitcomb
Cameron Whitcomb is your guy if you like tons of energy and lots of action on stage. He sang Creedence Clearwater Revival's "Bad Moon Rising" for his performance in last week's episode.
He is running around from the start of the show, and you can hear him being out of breath in his voice. I wondered why he got good praise for his performance because he was told to calm it down a bit.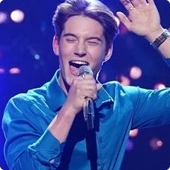 Bebe Rexha was annoyed by Cameron when he didn't listen to her advice about not running around so much, so that's a red flag.
Listen, he's not a bad singer by any means. He's entertaining to watch run around for a bit, but that gets old fast. Lionel commented that he could be so good if he could last for a whole hour and a half show, but he already doesn't listen to instructions.
Ava Maybee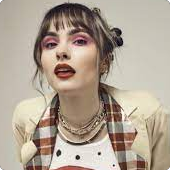 Another singer who wasn't bad by any means, but I could see being eliminated still is Ava Maybee. She dreamt of singing a Chaka Khan song and did in last week's episode. The judges said it was pretty risky to pull off, and she handled it nicely.
The praise for her performance wasn't groundbreaking either, as we didn't hear any of the "you're probably my favorite singer in this competition" for her. Overall, she did well, but she didn't seem to go higher than a certain range in her vocals.
She would be towards the bottom of the remaining 24 singers, but that's still very impressive considering the number of great singers in this competition.
Kenedi Anderson
Kenedi Anderson was not one of the singers that people had doubts about. In fact, she was probably the best of the bunch for our 2022 American Idol top 20 predictions.
Kenedi's performances have been incredible, and Luke said that she might be the biggest star that they've seen. So, the reason why she won't be in the top 20 is a bummer, but you can't say much here.
Anderson opted out of the 2022 American Idol season and cited "personal reasons" as one of the hardest decisions she's ever had to make. She was incredibly close to stardom and could have easily won American Idol this year, so her reasons for leaving could be massive.
Her showstopper was great, but her audition was even better. She has enormous potential and could be a star before you know it, even without American Idol.
Predictions for the Top 20 in American Idol 2022
Cadence Baker
Emyrson Flora
Allegra Miles
Nicolina Bozzo
Tristen Gressett
Sage
Lady K
Danielle Finn
Mike Parker
Jacob Moran
Christian Guardino
HunterGirl
Scarlet Ayliz
Dan Marshall
Noah Thompson
Leah Marlone
Katyrah Love
Fritz Hager
Jay Copeland
Eli Rowe
Here's my final list of who I think moves on to the next round. There are a lot of talented singers here, so it will be interesting to see how it all plays out.
I have some familiar faces from our best American Idol season 20 auditions earlier this year in Lady K, HunterGirl, Tristen Gressett, and Noah Thompson. They have followed up their great auditions with even better performances in the following rounds.
Personally, the singer that I think took the biggest leap forward is Tristen Gressett. Tristen was running around crazy in his audition, and the judges said to wind it down and tame it. In last week's episode, he did just that and looked like a real star on stage.
Lady K, Sage, and HunterGirl already have stage names, and their performances have been great. They look to be great bets for who will make the American Idol top 20.
Christian Guardino sounds underrated as well moving forward. He's got great vocals and performed very well in the last round.
Making it this far in American Idol is a huge deal for these singers. They all have talent that has gotten them this far, and it will continue to carry them forward.
Be sure to be on the lookout for American Idol betting as we get closer to the end of this season. Head over to the best entertainment betting sites to place your bets as soon as possible.
Best Entertainment Betting Sites
Who Will Win American Idol Season 20?
In conclusion, those are my final 2022 American Idol top 20 predictions. Only 20 of these singers can advance to the next round, so somebody must go home. They are all very talented at the end of the day and can still become stars if they win or lose.
With that being said, I have my updated pick for who will win American Idol season 20. I will go with none other than Tristen Gressett, who had an incredible performance in last week's episode and keeps improving every week.
Kenedi Anderson's departure from the show opens the door for a couple of new faces, but Gressett has tons of potential to be a star in show business even right now.
He will be on my list to bet to win this year, and you should be on the lookout for him as well. Check out our entertainment betting strategy page if you are new to entertainment betting for some helpful pointers.
As for betting on American Idol, you can't do it just yet. That said, there could end up being 2022 American Idol odds as we get closer to the top 10.
Should odds become available, hopefully my American Idol top 20 predictions shed a little light on how you may want to bet. For further assistance, check out our American Idol guide below.
American Idol Betting Guide