Predictions for The Voice Season 16 Finale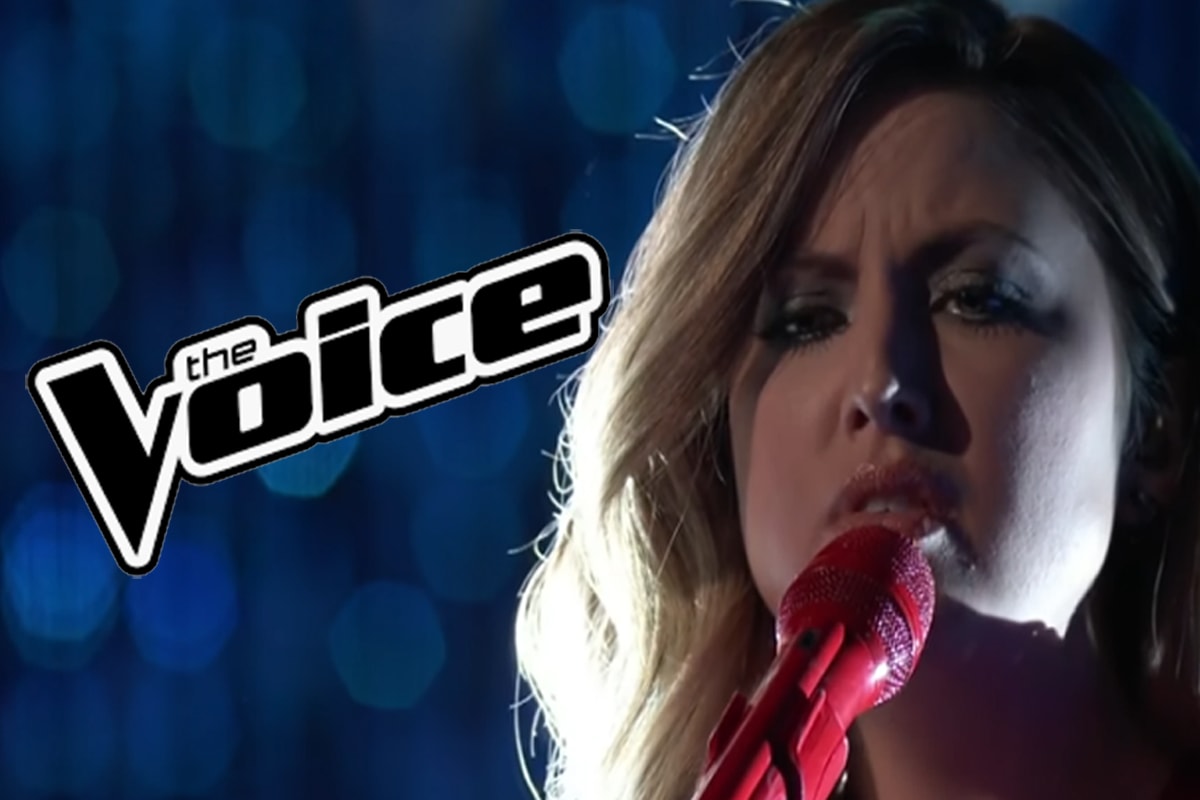 The Voice season 16 is following right behind American Idol. Shortly after season 17 of American Idol is in the books, Blake Shelton and the other coaches will turn their chairs one last time to crown yet another winner for the hit NBC singing competition.
I actually recently broke down the top three and predicted who will win American Idol, and it's only fair to do the same for The Voice.
This time, we have four finalists, as Maelyn Jarmon, Dexter Roberts, Gyth Rigdon, and Andrew Sevener all make it to the final live show on Monday night. Everyone will perform and learn their fates on Tuesday, May 21st.
Blake Shelton entered as the most dominant coach to this point, both in the show's history and so far in season 16. He ended the last episode with three of his performers locked into the final four, while John Legend had just one (Jarmon), leaving him the only other coach still alive for the win.
That ends Kelly Clarkson's bid at a "threepeat," while Adam Levine had been eliminated two episodes ago.
There aren't currently any The Voice odds out, but with fans being able to bet on American Idol right now, it'd be relatively shocking if that'd remained the case.
Eventually, the top entertainment betting websites should push out some odds for who will win The Voice season 16, and if/when they do, you can refer to our final breakdown to help you finish in the green.
Which Coach Will Win The Voice?
Artists aside, it's possible some of the best entertainment betting sites offer a prop involving the two remaining coaches, John Legend and Blake Shelton.
This one feels easy, as Shelton has won the show six times, and this is Legend's first rodeo with the series. However, Legend is immensely talented and is a rare EGOT winner (Emmys, Grammys, Oscars, Tonys).
Legend also has arguably the favorite to win this thing in his back pocket. Maelyn Jarmon has always been a threat this season, but it was revealed that she was the most streamed singer for the second week in a row on Apple Music.
That's a pretty big deal. Statistically speaking, Shelton has a 75% chance of seeing one of his artists get the win, but will it be quantity over quality?
Even that is open for debate, as you then need to start pitting these performers against each other and start figuring out who is truly most deserving.
Top Sleeper to Win The Voice
Before I give away which coach (and singer) I think wins this thing, you might as well get a nice value pick in the event Vegas offers The Voice odds at any point before Monday's finale.
This one is tough to gauge due to there not being any actual odds, but if there can be a sneaky pick out of just four contestants, it has to be Andrew Sevener.
He's also probably the least likely to win. But that's the beauty of just four artists being left. If the top entertainment betting sites hand out some The Voice prop bets, betting on Sevener to win could make some sense.
After all, it's not like his rendition of "Simple Man" was anything short of stellar.
That, and Sevener was literally saved by the voters. He didn't just edge out some spares to crack the top five, either. Rod Stokes and Shawn Sounds have amazing voices and have excelled throughout this competition.
Sevener proved his worth, and while he'll be going up against two other country singers to close the show out, that doesn't mean his chances are over just yet.
Who Will Win The Voice Season 16?
While I do think Sevener could provide some decent betting value if any prop bets for The Voice emerge, he's not my pick to win.
In fact, I don't think any of the country artists from Team Blake are winning at all. That isn't to slight Dexter Roberts (he crushed Three Doors Down's "Here Without You") or ignore the talent of Gyth Rigdon.
But I hadn't been particularly floored by Roberts prior to the strong Three Doors Down cover, and Rigdon's take on "God Bless the USA," well, just wasn't any good.
He also did this at one point in his life.
So there.
In all seriousness, I think this is Maelyn Jarmon's race to lose. It's pretty telling that she's been the most popular contestant from The Voice downloaded at Apple Music over the past two weeks.
Also, she's just flat-out good.
Nobody left has the combination of falsetto, power, tone, and range that she does. And if you weren't aware, she's partially deaf, so the degree of difficulty she deals with on a daily basis to crush these songs is unmatched.
Not a believer? Check her out killing Coldplay's "The Scientist."
It's all kinds of flawless. I know, I know, pretty much anyone can look amazing singing that song as long as they don't butcher it. But you need to give me chills to fully buy into you, and that one did the trick.
Still not with me? Let's get a bit more current and see her take on Rihanna's "Stay."
Chills again? But, how?
I don't know. She's just captivating. She also doesn't make mistakes, and she just trickles in this little twisted tone she has, in addition to a snarly grit.
Jarmon displays a perfect mixture of everything and has an uncanny ability to sprinkle the right spice at the right time, and this song sealed the deal for me.
But hey, I've been wrong before. I initially bought into Jeremiah Lloyd Harmon to win American Idol (he won't be doing so), and my pick to win The Voice last week got eliminated.
Regardless, I've been pretty transparent throughout this process that The Voice felt completely wide open this year, and that's still true. But of this final four, I think Jarmon is the most talented and the most individualistic.
She's the total package, and when you're watching her, you're not watching someone trying to replicate a famous song. That's a star singing a song that another star happened to make famous.
I've been turned into a big fan, and I hope Jarmon wins just to see her get the credit she deserves. But if the best novelty betting sites pop up with some wagers for The Voice, betting on her to win will be one of the first moves you'll want to make.