Predictions and Picks for UFC 271 – Adesanya vs. Whittaker 2 and More

A UFC middleweight title rematch between Israel Adesanya and Robert Whittaker goes down this Saturday, February 12 in Houston, Texas.
While the fight promises to be spectacular, making money from betting on UFC 271 would be the icing on the cake. I'll be making my UFC 271 predictions and picks for Adesanya vs. Whittaker as well as the other fights on the card.
The co-main event sees home state hero Derrick Lewis square off with Australia's Tai Tuivasa. This is the first time Lewis fights in the "Lone Star State" since being stopped by Ciryl Gane in August. Tuivasa, meanwhile, is on a four-fight win streak comprised of four impressive knockouts.
While these two fights alone are worth the entrance fee, the card is strong all around. This is good news for anyone looking to win some money on Saturday's fights. I'm hoping these UFC 271 predictions and picks will help your chances of making a profit.
Here's how we'll do this — I'll start with the main card, provide my picks for the UFC 271 prelims, and then share my best bets and sleepers with you to cap it all off.
If that sounds good, let's get to work.
Israel Adesanya vs. Robert Whittaker 2
Division: Middleweight
Betting Favorite: Adesanya (-280)
Predicted Winner: Whittaker
You might have noticed that there is a heavy Antipodean presence on this card. And I'm not just talking about the New Zealand vs. Australian main event.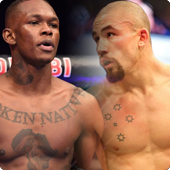 Here we are, again, with two of the greatest middleweights in recent history set to clash for the title. Whichever way you anticipate my UFC 271 predictions for Adesanya vs. Whittaker going, I'm sure we can agree that first, this should be a much different fight to the first time around.
Adesanya is coming off a win over Marvin Vettori at UFC 263 in June. In a rematch of their April 2018 clash, "The Last Stylebender" worked his way to a unanimous decision victory. In some ways, that win washed the sour taste of losing to Jan Blachowicz out of his mouth.
But by no means did it stop his doubters from predicting his time at the top of the middleweight division might be over.
The champ, of course, is still unbeaten at 185-pounds. His first crack at the light heavyweight title did ultimately end in disappointment against the Pole, but all eyes will now be focused on retaining the title he took from Whittaker.
AND NEW!

Israel Adesanya knocks out Robert Whittaker to become the new UFC middleweight champion ?

(via @ufc)pic.twitter.com/OnQmuKIKRV

— Bleacher Report (@BleacherReport) October 6, 2019
Whittaker is on a three-fight tear since losing to Adesanya at UFC 243 in October 2019.
It's fair to say that "Bobby Knuckles" has, erm, knuckled down since being stopped by the New Zealander, registering impressive, one-sided wins over Darren Till, Jared Cannonier, and Kelvin Gastelum. He has done things the hard way to get here and will be confident of cracking the Adesanya code on Saturday night.
The UFC 271 odds for Whittaker to beat Adesanya come in at +220 with BetOnline. I can't help but think the line for Adesanya vs. Whittaker should be much closer, making the challenger the value bet on the night.
I'm behind him here and believe he has what it takes to dethrone the incumbent king of 185. Feel free to check out my comprehensive preview for betting on the Adesanya vs. Whittaker rematch before making your mind up.
For me, Whittaker is a special athlete that has immeasurably improved since the first dance. This time, he'll prove why he is the best in the business.
Prediction: Whittaker to Win by Decision
Top Pick: Whittaker to Win by Decision (+460)
Derrick Lewis vs. Tai Tuivasa
Division: Heavyweight
Betting Favorite: Lewis (-190)
Predicted Winner: Lewis
If you're betting on UFC 271, I would not look past this fight.
These old-school heavyweight monsters will butt heads in what could be the shortest fight on the card. Lewis, a two-time UFC heavyweight title contender, is aiming to repay his fans for falling short against Gane in Houston last year.
It's not going to be an easy night for "The Black Beast," however, who faces a much-improved fighter in the shape of Tuivasa. Although he started his UFC career off with a bang, the Aussie ultimately went 3-3 having embarked on a disappointing three-fight skid between 2018 and 2019.
Since then, Tuivasa has got back on the horse with an impressive four-fight streak with all wins coming inside the distance. If he turns up this Saturday, I should be right about this being one of the top fights you can bet on in February 2022.
Speaking of betting, it's time to reveal my UFC 271 prediction for Lewis vs. Tuivasa. There's no point dancing around the likelihood that this one ends early, so let's get straight to the point.
I like Lewis to catch an over-eager "Shoeyvasa" coming in, which should stop the fight in the first.
Just as he did with Chris Daukaus in December, expect The Black Beast to get in there, headhunt, and ultimately chalk another one off.
Prediction: Lewis to Win by KO/TKO
Top Pick: Lewis to Win by KO/TKO (-110)
Jared Cannonier vs. Derek Brunson
Division: Middleweight
Betting Favorite: Cannonier (-175)
Predicted Winner: Cannonier
Next up on my list of predictions and picks for UFC 271 is Cannonier vs. Brunson.
This is an excellent bout to put on the card, given the chances that the winner would face Adesanya next, should he beat Whittaker. You know how I feel about that fight, so I'm guessing the man to come through with the "W" will have to wait for the Adesanya-Whittaker trilogy to be finalized before they can get excited.
Anyway, let's leave that to one side while we focus on what could be the fight of the night. Of all my predictions for UFC 271, that's got to be up there with the boldest. But if you know these two, it will come as no surprise at all.
The UFC 271 betting lines show that Cannonier is the favorite to win. I don't think the bookies have got that wrong, given the comparison of skillsets and calibre of his resume. Even at 37, there is much life left in "The Killa Gorilla," and I think we will see a big performance this Saturday.
#UFC271 bout order (per UFC website)

h/t @omgitsfeely pic.twitter.com/24xOrn3Tox

— Marcel Dorff ???? (@BigMarcel24) January 29, 2022
But wait – isn't Brunson older than Cannonier? That he is. The 30-fight veteran turned 38 in January, making him the oldest top-ranked middleweight on the roster. As he showed us, age is not always a hindrance, given the #4 ranked fighter's five-fight win streak.
This is the best run Brunson has been on since sparking five wins on the bounce with a decision win over Lorenz Larkin (remember him?) back in 2014. The man that broke that streak? 10 points if you answered Robert Whittaker.
Although Brunson has been in stellar form of late, his one major let down has been his chin. Cannonier, if he gets into range, will look to make it six KO/TKO losses for Brunson from eight defeats. And I think he will do it.
Would I bet on the stoppage? I'm not sure the value is there at just +120. Instead, the safer option is to back The Killa Gorilla for the win.
Prediction: Cannonier by KO/TKO
Top Pick: Cannonier to Win (-170)
Kyler Phillips vs. Marcelo Rojo
Division: Bantamweight
Betting Favorite: Phillips (-375)
Predicted Winner: Phillips
First, top marks to Kyler Phillips for not adopting "The Killer" as his cage name.
We've seen some awful monikers over the years, but that would be up there with the worst UFC of them all. Then again, I'm not sure "The Matrix" is any better. So, let's just move on to my next round of predictions and picks for UFC 271.
Phillips comes into this bantamweight clash looking to place in the official UFC rankings. A win would certainly aid the American's cause, on account of it being his fourth victory inside the Octagon. Although, he is not flawless under the promotion's banner.
In July, Phillips was dragged to the cards and ultimately beaten by Raulian Paiva. That was a kick in the teeth for the Californian, especially as he beat Song Yadong — one of the UFC fighters set for a breakout year in 2022 — back at UFC 259.
Kyler's UFC 271 odds make him a huge favorite to get back to winning ways. But how much of this has to do with his hype? What is left when you factor in the strength of his opponent, Rojo?
At 33, the Argentine is heading toward the later stages of his mixed martial arts journey. A third-round TKO to Charles Jourdain in his Octagon debut in March 2021 was not a great first showing for a guy that went 6-2 in Combate Americas, with all wins ending by stoppage.
There is no value whatsoever in taking Phillips at these odds. I mean, they would be better suited to a ranked fighter that has proven experience in dealing with guys that can, when backed into a corner, pull something out of the bag.
There are two ways to go here if you are looking to wager on UFC 271's bantamweight scrap on the main card. Pass on the fight or go for the value. At +550 to win inside the distance, Rojo could be top of the wildcard picks for UFC 271.
Prediction: Rojo to win by KO/TKO
Top Pick: Rojo to Win Inside the Distance (+550)
Bobby Green vs. Nasrat Haqparast
Division: Lightweight
Betting Favorite: Green (-175)
Predicted Winner: Green by Decision
It should be interesting to see how Haqparast gets on this fight, given his original training camp was cut short by a week.
Take factors like these into consideration because they can affect a fighter's performance on the night. When it comes to taking on someone as steady and reliable as Green, it is certainly worth thinking about.
Haqparast was set to take on John Makdessi on next weekend's dos Anjos vs. Fiziev card, only for the Canadian to pull out. That means Haqparast now faces Green for a shot at redemption following his loss to Dan Hooker in September.
Although regarded as a decision merchant, Green sparked out former UFC lightweight title contender, Al Iaquinta, in one round at UFC 268.
Green will be hoping to build from that victory and put together his first streak since 2018. Having scored his first KO win since 2013 in that fight back in November, he will certainly be approaching this bout with confidence.
Although I give the edge to Green here, the safer bet might be to take the over 2.5 round prop bet.
Prediction: Green by Decision
Top Pick: Fight to End Over 2.5 Rounds (-215)
UFC 271 Picks for the Prelims Portion of the Card
As always, the best sites for gambling on UFC fights have odds for the prelims.
I've made UFC 271 predictions for the undercard, which you can find, below. If you're thinking of wagering outside of the main event, these should help.
Andrei Arlovski to Beat Jared Vanderaa by Decision
Casey O'Neill to Beat Roxanne Modafferi by KO/TKO
Alex Perez to Beat Matt Schnell by KO/TKO
William Knight to Beat Maxim Grishin by KO/TKO
Ronnie Lawrence to Beat Leomana Martinez by Decision
Renato Moicano to Beat Alexander Hernandez by Submission
Carlos Ulberg to Beat Fabio Cherant by KO/TKO
A.J. Dobson to Beat Jacob Malkoun by KO/TKO
Sergey Morozov to Beat Douglas Silva de Andrade by Decision
Mike Mathetha to Beat Jeremiah Wells by KO/TKO
As you can see, some recognizable names are fighting on the UFC 271 prelims.
Top of the list is former heavyweight king, Arlovski. I'm tipping "The Pitbull" to get the job done on the scorecards in what should be a fairly close fight.
This bout will close out the prelims portion, with Roxanne Modafferi looking to knock some shine off Casey O'Neill's flawless record in what will be the final fight of the 39-year-old's career.
Will any of the fights above make my top picks for UFC 271? Let's find out.
Best Bets for UFC 271
First up, let's see the UFC 271 best picks to place on the fights.
As usual, I prefer to first isolate the bets for a card that have a strong chance of coming in but are in no way prohibitive when it comes to the odds. You could call these the safest bets for UFC 271 if you will, but just remember that nothing is guaranteed when that cage door closes.
Casey O'Neill to Win (-350)
If this was a couple of years ago, I'd be seriously contemplating Roxanne Modafferi's ability to pull off a surprise. But it's not.
At 39, and with 44 fights under her belt, it's safe to say that we have seen the best of "The Happy Warrior." It's not going to be a walk in the park for the Scotland-born O'Neill, but stylistically, she holds all the advantages.
At 8-0, the powerful Australia-based star is one to watch in the promotion. With devastating power and a dangerous submission game, we could see "The King" fighting the big dogs by the end of the year. First, she must get past a jaded version of Modafferi.
Although I'm tipping her for the knockout (+180), O'Neil might struggle to stop the American.
Modafferi has lost 19 times as a pro but has only ever been KO'd once. That was by way of a slam against Sarah Kaufman in 2010 under the Strikeforce banner.
Derrick Lewis to Win (-190)
Lewis is the better fighter. He also happens to own a more effective skillset as well as a better resume.
Although Tuivasa is a dangerous prospect, I believe in The Black Beast. I don't think the Aussie will be overly keen to get into a headhunting standoff from the get-go, given Lewis' 21 stoppages from 26 wins inside the cage.
If he is too tentative, Lewis has the skills to take advantage of Tuivasa's nerves. This one should end in a knockout win for the American, who will be buoyed by the support of his home state. At the same time, Tuivasa has only been stopped once in his career, and I would not be surprised to see this go the distance.
Jared Cannonier to Win (-170)
This guy is a wrecking ball that has looked awesome since moving down to middleweight.
The only man to beat him at 185 was Robert Whittaker, and that was a masterclass from "The Reaper." Other than that loss, Cannonier has looked the business at middleweight, with wins over David Branch, Anderson Silva, Jack Hermansson, and Kelvin Gastelum.
Brunson's run has been very impressive, but I don't expect him to have the tools to deal with this guy.
Top UFC 271 Sleepers and Value Picks
If you're looking to make money betting on UFC 271, you should check out the props markets.
Doing so will give you a new dimension of possibilities to work with in terms of markets, and, more importantly, finding sleepers for Adesanya vs. Whittaker and the rest of the fights.
Here are a couple of recommended sleepers for UFC 271.
Rojo to Win Inside the Distance (+550)
We know that Phillips is being touted as someone that can go very far in the promotion.
But other than a win over Sadong, what else has he done to deserve to be priced so prohibitively in his fight with Rojo? Can anyone explain to me why the bookies are making him -400 against a dude that is no walk in the park?
I sniff an upset here. I could be wrong, of course, but the reward for me being right is +550. That's enough to part with a couple of spare dollars, but not enough to go crazy and drop my life savings on the fight.
This could be a clever play, with Phillips unproven when it comes to handling the pressures of being a major favorite.
It takes just one shot to change a fight, and the Argentine has that kind of power.
Whittaker to Win by Decision (+460)
At almost 5 to 1, this has to be top of anyone's list of the best sleeper picks for UFC 271.
Whittaker is an exceptional mixed martial artist that is 12-1 from his last 13 fights. The only man to ever beat him at middleweight was Adesanya, and, while deserved, we saw the worst version of the Aussie that night.
Again, I'm taking nothing away from Adesanya. He is a phenomenal striker who is full of confidence. At least, that's how it would seem.
Could that loss to Blachowicz, despite coming at light heavyweight, come back to haunt him? Maybe.
But even if it doesn't, we have seen a tremendous improvement from Whittaker in his last three fights. That's saying something for a guy that had two wins over Yoel Romero before taking on Izzy.
More Advice for How to Bet on UFC 271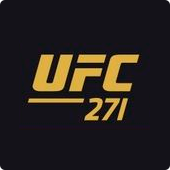 I think this is one of those rare nights when there is value to be had across the board.
But before you place your wagers for UFC 271, I'd recommend isolating the biggest value play — which is almost certainly Whittaker to beat Adesanya on points — before looking at the rest. Rojo is definitely worth a small punt, but Bobby Knuckles looks incredible value at +460 to win by decision.
Concerning my top picks for UFC 271, the best bets are all worth a look. Especially if you are putting together a parlay for the Adesanya vs. Whittaker 2 card.
Again, nothing is guaranteed, so try and prevent overexposing yourself by betting on fights where the contestants aren't too familiar.
Also, I'd suggest a read of our UFC betting strategy for a few more tips on how to attack these bouts. If you're unsure about any of them, don't be ashamed to pass on them all.
One of the biggest sports events on the planet goes down the next day, and there will be some looking to make money from these fights to bet on Super Bowl 56. That's not necessarily a great idea, especially if your bankroll is limited.
While some of these fights will undoubtedly be smart to target, don't put yourself in a bad position if you are planning on wagering on the Big Game the next day. It could be worth just picking one event and going from there.
If you want to find out more about betting on the Rams vs. the Bengals, you can find the latest in our Super Bowl betting blog. If not, good luck with your UFC 271 bets!
September
Casino of the Month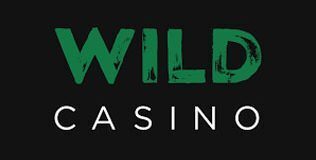 Welcome Bonus
250% up to $5,000