Hide Bonus Offers
| | | | | |
| --- | --- | --- | --- | --- |
| #1 | Bovada Sports | 50% Up To $250 | Visit Site | Bovada Sports |
| #2 | BetUS | 125% Up To $2,500 | Visit Site | BetUS |
| #3 | MyBookie | 100% Up To $1,000 | Visit Site | MyBookie |
| #4 | Everygame | 100% Up To $500 | Visit Site | Everygame |
| #5 | BetOnline Sports | 60% Up To $1,000 | Visit Site | BetOnline Sports |
Predictions for All NFC North Teams in the 2019 NFL Draft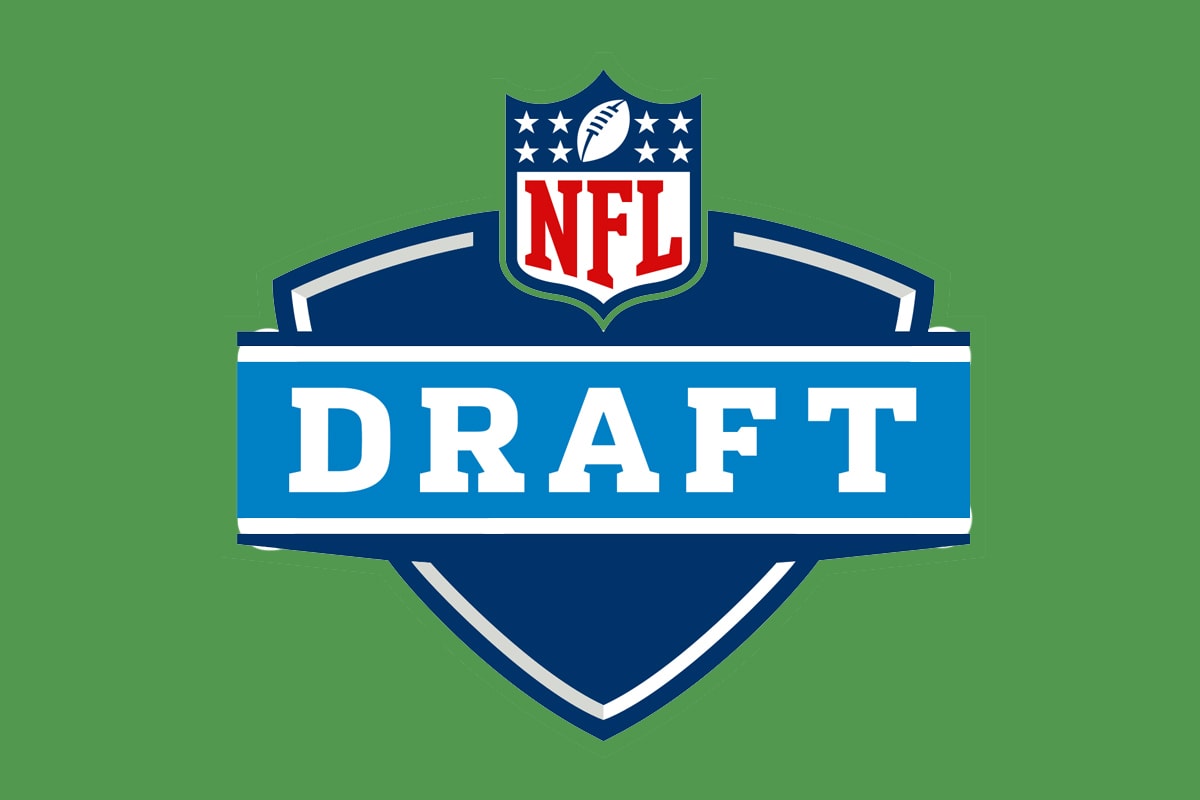 The NFC North has largely been owned by the Green Bay Packers for the better part of the last three decades.
Chicago and Minnesota have stepped up sporadically, but when Brett Favre and Aaron Rodgers are calling the shots, it's tough to bet against the green and gold.
That certainly wasn't the case in 2018, however, as a toxic relationship between Rodgers and head coach Mike McCarthy was finally exposed.
That rift apparently stemmed from back when both men first joined the Packers, but it only truly began to chip away at the fabric of the Packers during the 2017 season.
Regardless of your take there, we know two things: Green Bay hasn't been up to par lately, and they certainly have gone through some change.
Whether that will be enough to overcome Rodgers' petty antics and get past the surging Bears (as well as the Vikings and Lions), of course, remains to be seen.
All four teams in this division will have an opportunity to improve themselves at the end of the month when they make their selections in the 2019 NFL Draft. Here's a breakdown of what each team needs to do and what I think they ought to do through the first four rounds come April 25th.
Chicago Bears
The Bears brought in offensive wizard Matt Nagy and made a bunch of big moves in free agency.
Nagy's presence and the addition of guys like Trey Burton and Allen Robinson got this offense going in the right direction, but the splash move in acquiring Khalil Mack put this roster over the top.
Considering the Bears already had a solid defense, landing Mack made them quite the force. Add in a brilliant offensive mind and a budding offensive roster, and it shouldn't have been that shocking to see the Bears succeed like they did in 2018.
The sky's the limit for Chicago, assuming they make the right moves from here.
Bears 4-Round Mock Draft
The only issue with the Bears is they invested a good amount of their future to get and pay for Mack's services. That was probably worth it, but now they'll have to nail their picks, starting right away in the 2019 NFL Draft.
For now, though, they only have two draft choices within the first four rounds. If they're going to maximize them, here's what I think they should consider doing.
Round 3 – Pick 87: Chase Winovich, EDGE, Michigan
Round 4 – Pick 126: Connor McGovern, OG, Penn State
There isn't a whole lot you can do with two picks in the first four rounds, but I do think the Bears need help at outside linebacker as well as offensive line.
Running back could also be a need if the Bears lose faith in recently signed Mike Davis, but Kyle Long is aging and keeps getting hurt. Chicago's o-line is fine, but adding quality depth that can compete to start eventually is very useful.
McGovern gives the Bears what they need in that regard.
I also really like Michigan linebacker Chase Winovich here in round three, assuming he lasts that long. The Bears really don't have much on the edge beyond Khalil Mack, hilariously enough.
Winovich was a ball of energy for the Wolverines and just looks like a Bears defender.
Overall, Chicago might not make a big splash with these picks (to the naked eye), but I actually love them — particularly Winovich. Chicago's defense is already nasty, but they're only going to get meaner by adding someone else that can rush the passer and also brings a punishing personality to the table.
Minnesota Vikings
After going out and paying for Kirk Cousins, last year was supposed to be Super Bowl or bust for the Vikings. Minnesota seemingly had all of the necessary tools to take that next step, but it just didn't happen.
In theory, Cousins still heads an offense completely capable of getting right back to work and competing for a title. The Vikings would do well to get Dalvin Cook and the running game going while also helping to keep a talented defense fresh.
On paper, the Vikings are still a team to fear. Becoming more balanced and continuing to draft well could easily morph them into legit title contenders.
Predicting Minnesota's Draft Picks
Minnesota has one pick in each of the first four rounds and could do some serious damage if they make the right choices.
To me, they appear to be completely set at the main offensive positions and really just need to patch up their o-line and add new pieces to a solid defense.
Here's what the Vikes could think about doing later this month to improve their current situation.
Round 1 – Pick 18: Jonah Williams, OT, Alabama
Round 2 – Pick 50: Dre'Mont Jones, DT, Ohio State
Round 3 – Pick 81: Joe Jackson, DE, Miami
Round 4 – Pick 120: Beau Benzschawel, OL, Wisconsin
The Vikings are set in the main facets of their offense, but they need better pass protection and more depth on the o-line in general. Williams is worth a first-round pick, but feel free to cross your fingers if there is a tackle prospect you like ahead of him.
Either way, Minnesota gave up 40 sacks last year and also happened to rank 30th in rushing yards per game. They need to get better schematically, but they also need to add bodies to a weak offensive line.
You could vote for some depth players at the skill positions, but Minny can always take stabs in the later rounds. I'd rather go for help across the defensive line in the gut of these picks.
Dre'Mont Jones needs to fill out his body but otherwise could be a beast up front. That could be a big deal with Sheldon Richardson gone. I also think defensive end should be a priority, as Everson Griffen is 31 and has had some off-the-field issues.
Bringing in a guy like Joe Jackson would give them a terror on the end, whether as a rotational piece or future star.
Overall, Minnesota needs to give Cousins more time and the defense more frequent breaks. Patching up the o-line and running the ball more fixes a lot of their issues, and filling holes on defense should also enhance an already strong defense.
Green Bay Packers
The Packers just had their dirty laundry aired out for all to see, but there is still a lot to like here.
Assuming he can get out of his own way, Aaron Rodgers is still one of the best passing talents in the league, and he may finally have a defense and running game around him to go on a deep playoff run again.
Green Bay made all of the big changes they needed to. They fired Mike McCarthy and replaced him with an innovative offensive coaching staff, they kept defensive coordinator Mike Pettine, and they addressed key needs on the defensive side of the football.
A regressing unit the past two seasons, Green Bay could seriously be right back in the Super Bowl conversation if they can keep adding good pieces in the 2019 NFL Draft.
Mocking the Packers 2019 Draft
It's usually about quality, not quantity, but having volume in the draft is rarely a bad thing. The Packers resemble the Patriots these days, as they have two first-round picks and a whopping six selections within the first four rounds.
None of that means a thing if they don't bring in stellar talent, but I think Green Bay is in position to do just that. I just hope they draft the way I think they should.
Round 1 – Pick 12: Devin Bush, LB, Michigan
Round 1 – Pick 30: Noah Fant, TE, Iowa
Round 2 – Pick 44: Taylor Rapp, S, Washington
Round 3 – Pick 75: Ross Pierschbacher, OL, Alabama
Round 4 – Pick 114: Ryan Finley, QB, NC State
Round 4 – Pick 118: Ashton Dulin, WR, Malone
Believe it or not, the Packers could be in for a very quick turnaround. Their offensive philosophy should be a lot more balanced, while a more talented defense should ease some of the pressure off of Rodgers.
Bush being Green Bay's first pick makes a vastly improved defensive roster even better. I know everyone would prefer it to be Devin White here, but Bush is a terrific athlete that headed a gritty Michigan defense. The Packers need an impact player to slide in next to Blake Martinez, and this fills a big hole.
A lot of Packers mock drafts love Iowa tight end T.J. Hockenson at the 12 spot, but you can go get Bush and then drop down and grab an equally impressive tight end prospect in Noah Fant. He's a little less flashy than Hockenson, but he's got the athleticism and pass-catching chops to be a star.
Rapp gets the Packers a solid safety upgrade over the aging Tramon Williams, Pierschbacher is depth for an underrated o-line, and Dulin is a nice athlete to add to a young wide receiver corps.
In the event the 35-year-old Rodgers hits a wall or simply gets hurt again, Green Bay needs to be protected. DeShone Kizer is not an insurance policy, either. Finley lacks flash, but he's very accurate and pro ready. He's boring enough to slide to round four, which could be perfect for the Packers.
Detroit Lions
The Lions played up to their competition in spots last year. They crushed the Patriots and swept the Packers, but they struggled to close against everyone else.
Matt Patricia's first year on the job wasn't amazing, but he did instill a defensive fervor that could last. The question remains: is Matthew Stafford really the guy to get the Lions to the promised land?
I have my reservations, but even if Stafford is the man, it may not matter. There are three teams ahead of the Lions in their own division right now, and it's going to take a lot of work to change that.
Picks for Detroit's First 4 Rounds
Detroit lost some talent in free agency, can't be sure if Stafford will ever lead them to a title, and also struggles to commit to the run.
If they can do the latter in 2019, they might be onto something. Nailing their picks inside the first four rounds wouldn't hurt, either. Here's what I have them doing to get the 2019 NFL Draft rolling.
Round 1 – Pick 8: Devin White, LB, LSU
Round 2 – Pick 43: Irv Smith Jr., TE, Alabama
Round 3 – Pick 88: Johnathan Abram, S, Mississippi State
Round 4 – Pick 111: Parris Campbell, WR, Ohio State
There are whispers that the Lions could look past Matthew Stafford, but I'm not ready to go there just yet. If he can still be the guy and if the Lions actually run the ball, then Detroit's main focus needs to be on defense.
Detroit can land a superstar right away at the eight spot, as Devin White is a sideline-to-sideline menace that could lift their defense from interesting to elite.
I'd also be interested in adding a second linebacker and a third pass rusher, but safety is another problem. Detroit could address that with Abram in round four or flip picks and take a better shot at a wide receiver.
They did bring in Danny Amendola and have a decent starting three-man set, but the Lions need to get more explosive. If someone like Campbell is still around (4.31 wheels), he would certainly give their passing game a whole new element to take advantage of.
The same goes for Irv Smith at tight end. Jesse James was Detroit's big splash move at the position, and he won't move the needle too much. Smith has the ability to move the chains and stretch defenses, which is something Detroit currently lacks in their passing game.
Overall, the Lions just need to keep plugging holes and ultimately figure out if Stafford is the guy to make things happen under center.
Who Will Win the NFC North?
It's easy to see that this division is the best it has been in years.
Every team has a capable offense, all four defenses are trending in the right direction, and you could even argue each franchise has a solid decision-maker calling the shots now as well.
A lot of this division demands a "wait and see" approach, but until further notice, the NFC North remains Chicago's to lose.
The Bears proved last year they have the best defense in the division, if not the entire league. Matt Nagy wasn't afraid to take risks and tear off the training wheels for Mitchell Trubisky, either, and if the UNC product ever fully "gets it," the Bears could be truly unstoppable.
I've never been a big believer in Cousins or Stafford, but strong defenses and running games can keep anyone in the race. Regardless, Green Bay does still have the best quarterback in this division, and it looks like everything around him has improved.
That should make the Packers a fine value bet going into 2019. I'll like them to sneak into the playoffs, but taking out the Bears is going to be tough. When your favorite NFL sportsbooks allow odds for the 2019 NFC North division winner, I wouldn't stray too far from the Bears.