Predictions for NBA Games on Wednesday, February 26th

Tuesday proved to be a big day for both of the league's conference leaders. The Bucks made a huge statement with a road win against their closest competitor in the East. While the battle between LeBron and Zion Williamson on the West Coast proved to be every bit the spectacle we were expecting.
The Lakers managed to win that one, but the game showed that the Pelicans can be a threat when they're in full strength and this bodes well for their postseason chances.
But let's leave those games in the past and focus on what's ahead of us today. The schedule for Wednesday treats us to nine games and in this post, I provide my NBA predictions for all of them.
I'm kicking things off with three top predictions which I provide separately and then I lay out my thoughts on the rest of the ties in the end.
Celtics at Jazz Prediction
Utah Jazz to beat Boston Celtics
My top pick for today's NBA predictions is Utah's home game against the Boston Celtics.
The Jazz has endured a torrid time in the league lately after losing three straight games and has fallen to the 5th spot with teams like the Oklahoma City Thunder and Dallas Mavericks close to overtaking them.
Coach Snyder's men haven't been able to get their game going since the restart and today's matchup will be another huge test of character for them.
Donovan Mitchell has stayed hot during this bad streak and his offensive prowess will once again be key for the team. I expect he will once again lead the line well, but other Jazz players will need to step up their efforts.
Joe Ingles and Bojan Bogdanovic have not been at their best and the quality of their shooting needs to improve fast if the team is to challenge the Celtics on the court.
Mike Conley and Rudy Gobert also produced underwhelming displays in the embarrassing loss against the Phoenix Suns, while Jordan Clarkson's contribution from the bench has dried up a bit.
Meanwhile, Boston has been flying even without their All-Star guard Kemba Walker. Jayson Tatum has taken the leadership baton and has been on fire lately.
After dropping a joint career-high 41 points against the Lakers, Tatum went for another impressive stat line against the Blazers with 36 points and 5 rebounds.
It is evident that the guy is the main engine right now and he will be fired up to continue his great form against the wounded Jazz.
I expect Daniel Theis and Marcus Smart to have a busy night trying to stifle Gobert and the plethora of shooters on Utah's roster and the level of their defensive contribution will be imperative for the Celtics.
Even though Boston looks like in a much better place, there are some things to consider here. First of all, they played on the road last night and ending a back-to-back in Salt Lake City is never an easy feat.
Yes, the Jazz has been bad recently, but they are still a formidable force on their home court. They'll be desperate to turn things around and beating the Celtics can be the start of a positive trend for them.
It will be very hard, but I'm backing Utah here as they have everyone at their disposal and it's perfect time for them to make a statement against a tired Boston team that's missing Kemba Walker.
Mavericks at Spurs Prediction
Dallas Mavericks to beat San Antonio Spurs
The Dallas Mavericks will be making the trip to San Antonio for the first time this season. Coach Carlisle has all his important pieces back and firing, and the team will feel confident ahead of the tie.
For the Spurs, the game will be another huge challenge. There are some signs that they are improving defensively with Dejounte Murray stepping up his game, but this hasn't resulted in a turn of fortunes.
Popovich's team has lost six in their last eight and is currently 11th in the West, having won the same amount of games as teams like the Phoenix Suns and Sacramento Kings. Their playoff hopes are waining fast and if the Spurs are to produce one last hurrah, they need to start winning such games.
Injuries to key players have caused some problems for the Mavs lately, but the team is firmly locked in the playoffs bracket and have won six of their last ten.
After getting slapped by the Atlanta Hawks, the team immediately rebounded when they were able to field Luka Doncic and Kristaps Porzingis again. The duo is expected to feature against the Spurs and they will once again rely on support from Tim Hardaway Jr. and Seth Curry, who have been hot lately.
San Antonio is much better at home than on the road, but Dallas has everyone back and they're definitely in the mood. The Mavs have already beaten their opponent twice this season, both times with a big margin.
It doesn't look like Popovich knows the recipe for stopping Doncic, so with the second pick of my NBA predictions for today, I'm backing the Mavericks to emerge victorious in the AT&T Center.
Clippers at Suns Prediction
Los Angeles Clippers to beat Phoenix Suns
The Clippers will be looking to clinch back-to-back wins when they visit the Phoenix Suns tonight. The team had dropped three important games in a row, but finally found the winning formula by routing the Grizzlies on Monday.
Paul George and Patrick Beverley were in the starting lineup for that one, but it was Kawhi Leonard who led the team once again. Last year's Finals MVP dropped 25 points and registered 8 rebounds, 3 assists, and 2 steals.
Montrezl Harrell was the other big contributor with 22 points from the bench.
The team is definitely not playing to their full potential, but they are currently healthy and Doc Rivers has been giving valuable minutes to the new recruits Marcus Morris and Reggie Jackson. It's evident that the roster needs to gel, but it is just a matter of time.
Meanwhile, the Suns are on the up after clinching two impressive road wins. They were able to withstand a 33-point career night from Bulls' rookie Coby White and ultimately won 112 – 104 in Chicago. However, the big news was the blowout win against the Jazz.
The Suns went to Utah as a big underdog, but came away with a huge 131-111 win. To be fair, the Jazz were largely at fault for allowing their opponents to torch them in that fashion, but we still have to give credit to Phoenix.
Devin Booker was once again the main cog and finished with 24 points and 10 assists, while Ricky Rubio added a further 22 points and 11 dimes. The team was clicking all over the court and it's looking like they are in their best shape of the season.
Still, they are finding it hard to lock down elite opponents on their home court and despite a bright stretch from their starters, their roster remains very limited.
The Clippers may have had their troubles recently, but they also have all their main weapons back healthy and they'll only going to get better. The Suns have been a good story in the last several days, but I expect Kawhi and company to end the streak.
So, I'm wrapping up my top NBA predictions for today by backing the Clippers on account of their superior depth and firepower.
More NBA Predictions for Wednesday 02/26
Rockets to beat Grizzlies
76ers to beat Cavaliers
Heat to beat Timberwolves
Wizards to beat Nets
Magic to beat Hawks
Knicks to beat Hornets
For the rest of my NBA predictions, I'm going with the Rockets, Sixers, and Heat to get easy wins. The Grizzlies were heavily beaten by the Clippers on the road and I expect Harden and Westbrook to inflict the same kind of damage when the two teams meet tonight.
The Cavs have surprised me a bit with their grit in recent games, but the Sixers should prove too much of a challenge for them. This could be a very heavy defeat if Joel Embiid is in the mood.
The Heat has been unconvincing lately, but I'm backing them to get a good win against the Wolves. Jimmy Butler has a chance of making the roster, while Karl-Anthony Towns is definitely out for Minnesota.
Even if Butler doesn't make it, the Heat have enough to topple the lowly Wolves, who look like a lottery team when Towns is not playing.
The Wizards will face a strong challenge against the Nets, but Bradley Beal has been on fire and the Nets haven't exactly been a defensive powerhouse as of late. It will be a tight one, but I'm backing Washington to nick it.
Orlando will have a tough time stopping Trae Young, but they are better defensively and currently have every key player available. I believe they will edge this one, even if Young has one of his explosive nights.
Backing the Knicks is always a risk, but I feel that the Hornets will be a bit fatigued after playing yesterday. Furthermore, the Charlotte team has been wasteful lately and there is a big chance Devonte Graham will miss the game. I think the Knicks have a good case here.
Final Words
That's all for my NBA predictions on Wednesday, February 26th. I hope this post will give you some insight into the games and help you win your wagers. I'm fairly confident in my take on the ties, but be sure to leave a comment and share your thoughts on the upcoming battles.
And if you're looking for more content on betting basketball, be sure to check out our NBA betting guide. You'll find all the key news and updates, plus the latest betting odds and picks from our team of experts.
September
Casino of the Month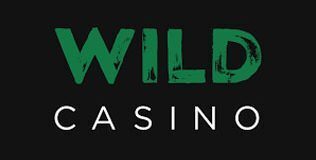 Welcome Bonus
250% up to $5,000