Predictions and Analysis for Day 2 of the 2020 NFL Draft

All eyes will be on what happens in round one of the 2020 NFL Draft. The action starts with Joe Burrow up top, and it's pretty arguably it'll stay interesting for some time after that.
Things could get even crazier when you factor in some big names that could fall to day two of the draft.
Predicting the first round is tough enough, but gauging round two before even knowing how the first round plays out is just as difficult.
That said, there are a lot of prop bets at the top 2020 NFL Draft betting websites dealing with stars that could slide to day two.
Whether you're looking to profit from those or not, we can look at this day two NFL mock draft and gauge which players could go where in the second round. With that, here are my predictions for day two of the 2020 NFL Draft.
Round Two – Predicting Picks 33-42
To effectively predict what happens on day two of this year's draft, you probably need to have a good idea as to what will first come in round one.
One great way to assess that is to compile your own rankings and mock the draft yourself. I put together a 2020 NFL mock draft using only betting odds, which also shows you which players are tentatively favored to go to each spot.
That isn't an exact science and doesn't for sure mean you know the day two player pool, but it's still a solid practice.
Either way, it's on to our round two NFL Draft predictions, followed by the third round.
33. Cincinnati Bengals – Cole Kmet, TE, Notre Dame
Tyler Eifert is gone, and the Bengals need a safety net for new franchise quarterback Joe Burrow. Kmet isn't a great blocker, but he offers size and elite pass-catching ability at a position of need.
34. Indianapolis Colts – Trevon Diggs, CB, Alabama
I'm not sure Diggs actually lasts until day two, but right now, he's projected to by a lot of the best NFL Draft sportsbooks.
Indy was also suspect against the pass in 2019, allowing the 10th-most passing yards per game in 2019, as well as the second-highest completion percentage. Diggs should prove useful.
35. Detroit Lions – Julian Okwara, EDGE, Notre Dame
Assuming the Lions take Jeff Okudah at 3rd overall like they're projected to, they need to switch their focus to their pass rush. Trey Flowers is all they have in a unit that tied for 29th in sacks a year ago.
Injury derailed Okwara's final college season, but he has the size and speed to be a terror on the edge.
36. New York Giants – Austin Jackson, OT, USC
Jackson could easily worm his way into round one, but there are so many rising offensive line prospects. He could fall, and if New York doesn't address the o-line early, they absolutely have to do so here.
37. Los Angeles Chargers – Zack Baun, LB, Wisconsin
Baun is one of the best linebackers in this draft, as he exhibits the ability to both rush the passer and get after the run. Linebacker is a clear need for the Bolts.
38. Carolina Panthers – Antoine Winfield Jr., S, Minnesota
The Panthers need to retool a defense that struggled to defend the run in 2019. They could also use some help in their secondary, so bringing in a balanced safety like Winfield can help across the board.
39. Miami Dolphins – D'Andre Swift, RB, Georgia
I view Jonathan Taylor as the most complete running back in the league. The top NFL sportsbooks don't see him going in round one, though, nor do they project him as the first running back selected.
Miami added Jordan Howard, but they can't stop there. Bringing in the dynamic Swift ensures their running game will be considerably improved and also allows them to cut ties with Kalen Ballage.
40. Houston Texans – James Lynch, DE, Baylor
The Texans traded away Jadeveon Clowney last year, and J.J. Watt seems to always be hurt. They could use help across the board when it comes to their pass rush.
Lynch is a big, strong, and versatile defensive lineman that could slide in and help them right away.
41. Cleveland Browns – Tee Higgins, WR, Clemson
Are the Odell Beckham Jr. trade rumors real? Maybe not, but if they are, Cleveland should keep adding to their stacked offensive roster.
Higgins is a one-on-one winner who could give the Browns a weapon they don't currently have.
42. Jacksonville Jaguars – Jaylon Johnson, CB, Utah
Jalen Ramsey is gone, so the Jags should look to add some help at corner. Jaylon Johnson is big, long, and athletic. He could be a stud cover man at the next level and help get this defense back to being a feared unit.
Round Two – Mocking Picks 43-64
43 Chicago Bears – Kyle Dugger, S, Lenoir-Rhyne
44 Indianapolis Colts – Damon Arnette, CB, Ohio State
45 Tampa Bay Buccaneers – Jonathan Taylor, RB, Wisconsin
46 Denver Broncos – Grant Delpit, S, LSU
47 Atlanta Falcons – Cam Akers, RB, Florida State
48 New York Jets – Reggie Robinson II, CB, Tulsa
49 Pittsburgh Steelers – J.K. Dobbins, RB, Ohio State
50 Chicago Bears – Ezra Cleveland, OT, Boise State
51 Dallas Cowboys – Jeremy Chinn, S, Southern Illinois
52 Los Angeles Rams – Josh Uche, EDGE, Michigan
53 Philadelphia Eagles – K'Von Wallace, S, Clemson
54 Buffalo Bills – Matt Hennessy, C, Temple
55 Baltimore Ravens – Curtis Weaver, EDGE, Boise State
56 Miami Dolphins – Terrell Burgess, S, Utah
57 Los Angeles Rams – Clyde Edwards-Helaire, RB, LSU
58 Minnesota Vikings – KJ Hamler, WR, Penn State
59 Seattle Seahawks – Isaiah Wilson, OT, Georgia
60 Baltimore Ravens – Laviska Shenault, WR, Colorado
61 Tennessee Titans – Cesar Ruiz, OG, Michigan
62 Green Bay Packers – Jordan Brooks, LB, Texas Tech
63 Kansas City Chiefs – Malik Harrison, LB, Ohio State
64 Seattle Seahawks – Troy Pride Jr., CB, Notre Dame
The first ten picks are broken down. For the rest of round two, the big picks I'd be eyeing are Dugger to Chicago, Taylor to the Buccaneers, and Shenault to the Ravens.
You can probably bet on when/where the latter two could be drafted. Dugger is just going to be interesting to track, as he was a small school product with amazing physical traits.
Round Three – Predicting Picks 65-106
65 Cincinnati Bengals – Michael Pittman Jr., WR, USC
66 Washington Redskins – Noah Igbinoghene, CB, Auburn
67 Detroit Lions – Jake Fromm, QB, Georgia
68 New York Jets – Hunter Bryant, TE, Washington
69 Carolina Panthers – Albert Okwuegbunam, TE, Missouri
70 Miami Dolphins – Jonathan Greenard, EDGE, Florida
71 Los Angeles Chargers – Zack Moss, RB, Utah
72 Arizona Cardinals – Bradlee Anae, EDGE, Utah
73 Jacksonville Jaguars – Jalen Hurts, QB, Oklahoma
74 Cleveland Browns – Marlon Davidson, DT, Auburn
75 Indianapolis Colts – Jacob Eason, QB, Washington
76 Tampa Bay Buccaneers – Damien Lewis, OG, LSU
77 Denver Broncos – Amik Robertson, CB, Louisiana Tech
78 Atlanta Falcons – Darrell Taylor, EDGE, Tennessee
79 New York Jets – Chase Claypool, WR, Notre Dame
80 Las Vegas Raiders – Darnay Holmes, CB, UCLA
81 Las Vegas Raiders – Lucas Niang, OT, TCU
82 Dallas Cowboys – Jordan Elliott, DT, Missouri
83 Denver Broncos – Bryce Hall, CB, Virginia
84 Los Angeles Rams – DaVon Hamilton, DT, Ohio State
85 Detroit Lions – Antonio Gandy-Golden, WR, Liberty
86 Buffalo Bills – Thaddeus Moss, TE, LSU
87 New England Patriots – Trevis Gipson, EDGE, Tulsa
88 New Orleans Saints – Kenny Robinson, S, West Virginia
89 Minnesota Vikings – Alex Taylor, OT, South Carolina State
90 Houston Texans – Raekwon Davis, DT, Alabama
91 Las Vegas Raiders – Devin Duvernay, WR, Texas
92 Baltimore Ravens – Jon Runyan, OG, Michigan
93 Tennessee Titans – Brycen Hopkins, TE, Purdue
94 Green Bay Packers – Lynn Bowden Jr., WR, Kentucky
95 Denver Broncos – Cameron Dantzler, CB, Mississippi State
96 Kansas City Chiefs – Jabari Zuniga, EDGE, Florida
97 Cleveland Browns – Matthew Peart, OT, Georgia
98 New England Patriots – Tanner Muse, S, Clemson
99 New York Giants – Donovan Peoples-Jones, WR, Michigan
100 New England Patriots – Ben Bredeson, OG, Michigan
101 Seattle Seahawks – Qaadir Sheppard, EDGE, Mississippi
102 Pittsburgh Steelers – Derrek Tuszka, EDGE, North Dakota State
103 Philadelphia Eagles – Anfernee Jennings, EDGE, Alabama
104 Los Angeles Rams – Akeem Davis-Gaither, LB, Appalachian State
105 Minnesota Vikings – Alex Highsmith, EDGE, Charlotte
106 Baltimore Ravens – Trevon Hill, EDGE, Miami
Round three starts off with Cincy going offense three straight picks in a row. They really need help on defense, but they won't be able to pass on a sliding Pittman.
From there, we learn where the best available quarterbacks land, while big names like Chase Claypool, Cameron Dantzler, and Lynn Bowden find homes.
Bowden may be the most interesting to track, as the versatile Kentucky product can fill a lot of roles. Green Bay arguably needs his athleticism more than anyone, and he'd be quite the steal in round three.
Summary
Day two is set up to be quite the doozy. There are 106 scheduled picks for the first three rounds, and the vast majority of them fall on the second day of the 2020 NFL Draft.
While this day two NFL mock draft may not end up being perfect, it can do three things.
First, it can give you an indication as to which top prospects may slide out of the first round. Secondly, it may give insight as to which teams could take certain positions or players.
It also could help you make money betting on the 2020 NFL Draft.
Oh, and it's just plain old fun. Hopefully, you enjoyed these day two NFL Draft predictions. If they help you in your attempt to profit from this year's draft, all the better.
AUGUST
Casino of the Month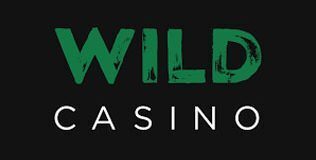 Welcome Bonus
250% up to $5,000
Read Review
Visit Site