Hide Bonus Offers
| | | | | |
| --- | --- | --- | --- | --- |
| #1 | Bovada Sports | 50% Up To $250 | Visit Site | Bovada Sports |
| #2 | BetUS | 125% Up To $2,500 | Visit Site | BetUS |
| #3 | MyBookie | 100% Up To $1,000 | Visit Site | MyBookie |
| #4 | Everygame | 100% Up To $500 | Visit Site | Everygame |
| #5 | BetOnline Sports | 60% Up To $1,000 | Visit Site | BetOnline Sports |
Predictions for the 2021 Razzie Awards

The time has come to hand out the awards for the very worst in cinema from 2020. I don't necessarily want to see it, and I'm sure the "winners" don't care.
But there is money to be made in the 2021 Razzie Awards, and in a twisted way, the entire process is somewhat funny.
I'm really here for the extra cash, of course, and if you've stumbled onto this page, chances are you'd like a little guidance when it comes to betting on the Razzies in 2021, as well.
That brings us to my 2021 Razzies predictions, where I'll point you to my favorite bet for the main categories.
Music to Win Worst Film (-140)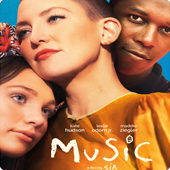 If I had my way, 365 Days would be the big loser here. I can't really use the "it shouldn't have been made" argument, though, since basically every movie in the running for Worst Film gets that label.
Music certainly fits the bill. Sia's baby is poorly pieced together, tone-deaf, and horrifyingly inaccurate. The critics tore into it at Rotten Tomatoes, calling it a "misguided mess" and "pitiful."
Those are brutal blows, but it wasn't just presumed high-brow film snobs turning their nose up to on-screen art here. Even the masses (18%) loathed this poor representation of autism in film.
All that said, I do not really think this is the worst movie of the year. The aforementioned 365 Days gets my nod. But I'm not here to plead a case for a losing horse. I'm here to predict who wins at the 2021 Razzies.
If you want to bet on which movie will win Worst Film, go with Music. It is favored (and hated) for a reason.
Michele Morrone to Win Worst Actor (+1000)
Mike Lindell comes in as the favorite (-200) over at MyBookie, but there is a strong argument that there is more money to be made with this Razzies betting category.
One of my favorite 2021 Razzies sleepers is Michele Morrone, and I think you can aim high with him here. Check out my full 2021 Razzie Awards sleepers for a bit more detail.
Hit that link to see all of my favorite sleeper picks for the 2021 Razzies, but let it be known that my favorite is Morrone.
It's nothing against the guy personally, as the direction, tone, and underlying theme of 365 Days was inherently dark and bordered on perverse. But he didn't do enough to elevate this film, and when every line comes off as cheesy or overplayed, at least part of it has to fall on the actor.
Beyond that, this was (in my opinion) the worst movie of 2020, and Morrone was the lead. He should get the credit for such a massive role.
Kate Hudson to Win Worst Actress (-160)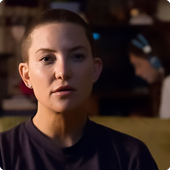 I'll be honest, I don't really have a dog in this race. I did highlight Anne Hathaway as a great sleeper play just because she was nominated for two different movies, and she has compelling +1000 odds.
But if you ask me, no actress in the running this year was really all that horrible.
Lauren Lapkus was simply playing the comedic role she was asked to. Katie Holmes wasn't even that bad in the two films she's tagged for, and Anna-Maria Sieklucka wasn't great, but she was far from what held 365 Days back.
In a thin field, Kate Hudson really stands out for the critically bashed Music. She shaved her head and went all out for what she likely hoped would be a career-defining role, but it missed the mark by a mile.
Arnold Schwarzenegger to Win Worst Supporting Actor (+1100)
Some Razzies bets just aren't worth making. Former politician Rudy Giuliana is the massive favorite to win Worst Supporting Actor for his "work" in Borat Subsequent Moviefilm.
For one, the guy is a -600 favorite. You'll need to fork over $600 just to win back $100. It's not exactly my idea of a value bet.
He's probably going to win, but the other thing is he's not even an actor. Heck, as is the case with these weird Sacha Baron Cohen flicks, he didn't even know he was part of the movie when it was shot.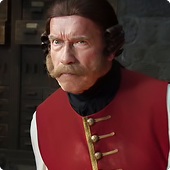 There was even a weird angle by the crew, suggesting Giuliani did something inappropriate during filming.
Obviously, there is a lot to digest there, but what this pick boils down to is two things; -600 isn't a bet I want to back here, and I have a better option.
Arnold Schwarzenneger decided to do the weirdest movie ever with Jackie Chan, and it was a predictable mess.
He wasn't good, the film was understandably worse, and he deserves to get roasted for it.
At his cool +1100 odds, it's a bet worth making.
Maddie Ziegler to Win Worst Supporting Actress (-140)
It shouldn't shock anyone that the movie favored to win Worst Film is going to have a slew of actors, directors, and the like in the running to also get nods of their own.
I'm not quite against Music as the critics and the Razzies appear to be, but I can still see where this is going. Maddie Ziegler is a victim of bad production and the fact that she was simply miscast.
You may best remember Ziegler as a child dancer on Dance Moms, or her artistic turn in one of Sia's music videos, with the never at all controversial Shia LaBeouf.
I'm not here to say Ziegler isn't talented. As a dancer and artistic expressor, I believe she is. Heck, perhaps in the right setting, she can even act.
But she did not give her best effort in Music, and by nature, it's fair to say acting really isn't her main job. All of that – plus being tied to the perceived worst movie of the year – makes her a fine bet at -140 at most entertainment betting sites.
Sia to Win Worst Director (-175)
Do I personally mean to rake Sia, Music, and everyone that was part of this project over the coals? No, I don't, but I do get the sense that the Razzies intend to.
If last year was any indication, it isn't a good sign when one movie has most of the nominations, let alone the favorites.
Cats went into the Razzies Awards as the favorite for numerous categories and came away with the win for Worst Film, Worst Director, Worst Screenplay, Worst Supporting Actor, and Worst Supporting Actress.
There is merit in picking your spots and chasing some value, but it's pretty clear Music didn't pass the eye test this year, and it's going to pay for it.
Sia is best known for her amazing tone and power as a singer. She's artistic and has serious emotional depth. Perhaps one day she'll turn the corner and impress as a director, too.
It just isn't happening with Music, so I think she's the slam dunk bet to win Worst Director at the 2021 Razzies.
365 Days to Win Worst Screenplay (+200)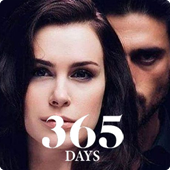 I'm sorry, but 365 Days has to win something. I went out on a limb to get this movie "honored" already, but it was a bit ambitious.
One way or another, 365 Days deserves it's time in the spotlight at the 2021 Razzie Awards, and with Music likely getting most of the attention, Worst Screenplay serves as a solid consolation prize.
All of the films nominated this year had spotty writing and weak direction, but this had to be the worst story of them all.
Music at least had ambition. It tried to do something good.
You cannot say the same for 365 Days, which at best wanted to be sexy, but couldn't really even accomplish that. The characters were written to be razor thin, and this was perhaps one of the more tone-deaf films I've been subjected to in some time.
The value isn't half bad at +200 when considering the mild risk, either.
Dolittle to Win Worst Remake (-300)
Lastly, movie fans and bettors can have a little fun with the category of Worst Sequel, Remake, or Rip-Off.
Dolittle enters as the favorite, and while it got different than the original, and Robert Downey Jr. can do no wrong, it just didn't deliver.
If there was a "I wanted to see that movie, and now I wish I hadn't" award, Dolittle probably would get that, too. Just check out the trailer. It was dreamy and inviting, but it also served as a colossal cinematic tease.
Fantasy Island was horrifying (and yet light on the horror), 365 Days was basically a bad rip-off of 50 Shades of Grey, Wonder Woman 1984 was a major step down from the ground-breaking original, and Hubie Halloween was just bad.
All true, but Dolittle probably aligns with this category the most, and failed spectacularly the worst.
Advice for Betting on the 2021 Razzies
If you want to bet on the Razzies, then hopefully my 2021 Razzies predictions serve you well. The goal is always to inject a little upside into my Razzie Awards predictions, but more than anything, I aim to get them right.
Last year's Razzies picks ended up being quite accurate, so hopefully my 2021 batch can help bettors just as much.
This year, the focus is on the favorites, and a lot of the betting revolves around Music. I think if you avoid steering away from those bets, you should come away with some profit.
The trick will be where you go for some elite betting value. My suggestion is anything affiliated with 365 Days, but you can always work your way back to that Razzies sleepers post for some extra help.
Of course, good picks only get you so far. You still need to find the best sites for betting on the Razzies, pick the right wagers, and make sure you're getting the best price.