Predictions for the 2021 Academy Awards

It has been a long road full of delays, hype, and rumors, but the 2021 Academy Awards finally arrive on Sunday, April 25th.
Other big awards shows have come and gone, and with the dust settled, movie buffs and bettors alike can embrace the best in cinema, and everything enveloped in the classic red-carpet theatrics.
The 2021 Oscars are open for bidding – and have been for some time – but with the show now just weeks away, it's high time I released my final 2021 Oscars predictions.
I've dabbled in previous breakdowns and have even looked at some value bets, but now bettors need to know how to bet on the Oscars.
First, be sure to check out my 2021 Oscars betting guide, then check out my top pick for every major category going into the 2021 Oscars.
Nomadland to Win Best Picture (-750)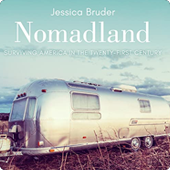 This isn't the Oscars bet to target for value, that's for sure. To be frank, betting on the Oscars may not be the best thing if you're only looking for crazy upsets.
The major categories appear to be very much spoken for, and I see no reason to dance around the fact that Nomadland feels like the lockiest of locks in 2021.
Director Chloe Zhao guided a tour de force, captained by the ever stoic and nuanced Frances McDormand, and it already got the nod at the 2021 Golden Globes.
That isn't always a precursor for how the Oscars will go, but it certainly can be.
Zhao is an even bigger favorite to claim Best Director here (more on that in a bit), and Best Director and Best Picture are often attached at the hip.
There's always a chance that aiming high with viable sleeper bets like The Trial of the Chicago 7 or Minari pays off, but Nomadland fits the bill as the emotional, deep feature film the Academy loves.
Chadwick Boseman to Win Best Actor (-2000)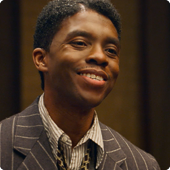 Speaking of borderline locks, I would not go crazy and bet on any Best Actor values at the Oscars this year.
This is Chadwick Boseman's award to lose, and that isn't even a thinkable possibility, really.
Boseman was a mighty fine actor, and he did a fantastic job in his role in Ma Rainey's Black Bottom, but he's going for this award posthumously, and that's a losing race for even the most accomplished candidates.
Heath Ledger got the job done after his death when he won Best Supporting Actor, and it's much the same for Boseman, who is an insane -2000 betting favorite at BetOnline.
For what it's worth, that's the best price I've seen for Boseman in terms of value, so if you're going to hammer it, the time is now.
Anthony Hopkins (+700) is a name with staying power and Riz Ahmed (+1400) remains one of my favorite Oscars sleepers, but there is just no point in getting cute here.
Instead, I'd save my risky bets for categories where the value actually stands a chance, like how long Boseman's acceptance speech will be (likely from his widow).
That's among the best 2021 Oscar props you can target, seen in the post below.
Andra Day to Win Best Actress (+550)
This is a weird one for me. On one hand, I loved Carey Mulligan's sanguine performance in Promising Young Woman. The film was dark, funny, irreverent, and honestly, important.
It's weirdly powerful stuff, but Mulligan didn't win this award at the 2021 Golden Globes, and it's pretty arguable she didn't offer the best performance by an actress this year.
She has a case, do not get me wrong, and the +130 odds are compelling.
But she's not the heaviest of favorites, and she still faces competition from Viola Davis (+200), Frances McDormand (+350), and the woman who shocked everyone at the Golden Globes, Andra Day.
Heck, at one time, I really was pumping up Vanessa Kirby to deliver a shocker. She was incredible in Pieces of a Woman, and it's probably just that this category is insanely stacked that she has no chance here.
All roads lead me back to Day, is all.
She was excellent in The United States vs. Billie Holiday, and she already showed her ability to wow us at the Golden Globes.
Despite that, bettors can take a crack at her with extremely tempting +550 odds at the best sites for betting on the 2021 Oscars.
There is some risk there, but where there is smoke, there often is fire. Day won this same award and is on the map, but she isn't being priced like it.
With the Best Actress field loaded and the pick seemingly up in the air, I'm chasing the value.
Chloe Zhao to Win Best Director (-3000)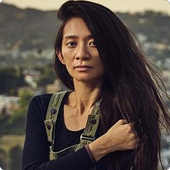 I touched on it already, but Zhao is another virtual lock when looking to bet on the 2021 Academy Awards.
There probably isn't any way around it, either.
She had flawless work in Nomadland, the film is up for Best Picture, and she is already proven her worth by snagging a win for this same award at this year's Golden Globes.
None of that necessarily guarantees a thing, but Zhao put the work in, delivered an immaculate finished product, and has the odds to back her up as a massive favorite.
Her winning Best Director is kind of bigger than her, too. This is about minorities and women getting seen and heard, and it's obviously especially the case when they produce such an amazing product.
Zhao worked hard to get here, and she's rightfully about to be honored for it. Making history is just part of the process, and something the Oscars probably doesn't hate to see.
Daniel Kaluuya to Win Best Supporting Actor (-1400)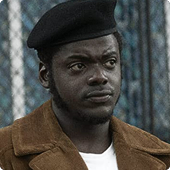 I know, nobody wants to see an endless string of favorites being tossed onto the pile of winners, but this post is breaking down 2021 Oscars predictions.
You can check out my best 2021 Oscars bets if you want a little more value baked into your bets.
That said, Kaluuya is another huge favorite that I just can't see coming away empty-handed.
He rightfully took home this same honor at the Golden Globes, and he simply doesn't have a challenger in the race for Best Supporting Actor.
Kaluuya was unbelievable in Judas and the Black Messiah, breathing new life into a story about assassinated Black Panther leader Fred Hampton, while also helping to tell a powerful and important story.
Youn Yuh-Jung to Win Best Supporting Actress (-450)
This is one spot where I think the momentum is trending in a specific direction, and the odds are just now catching up with it.
Yuh-Jung was priced at -175 just days ago, but that's shot up to -450. If you're going to bet on who will win Best Supporting Actress in 2021, now is the time, and she's the pick.
If you haven't seen Minari, just be prepared to have countless scenes stolen by Youn Yuh-Jung, who is at the heart of an emotional and deep story.
Yuh-Jung enjoyed quite the breakout in this film, and you can get a little taste of her warmth here.
I'm not just falling in love with the performance or banking on the odds, either. Yuh-Jung is battle-tested after taking home this same award at the 2021 BAFTAs.
The only issue here is that Maria Bakalova had been the favorite for basically the entire year.
She's now a pretty fun sleeper bet at +450, while big names like Glenn Close, Amanda Seyfried, and Olivia Colman lurk in the shadows.
Tips for Betting on the 2021 Oscars
This doesn't apply to every year when betting on the Oscars, but for 2021, the best tip I can give you is to bet on the favorites.
As you can see by my 2021 Oscars predictions above, I'm not anticipating many surprises.
You may want to avoid betting on categories where the favorites own staggering odds.
Yuh-Jung Wuh is probably the only favorite that is "worth" betting on due to the minimal return on your investment, and the only major category that makes sense to get wild with is Best Actress.
In fact, literally no matter who you bet on there, you're bound to get plus money.
The only thing left is to do is to decide which of the best Oscars betting sites you should place bets at. Hopefully, my final Oscars predictions helped break down the favorites, and which ones are or aren't worth betting on, as well.
Good luck and enjoy this year's Academy Awards!