Predictions for the 2020 NFC West – Betting Odds and Analysis for Each Team
The San Francisco 49ers did not happen by accident in 2019. Their ascension began in the front office, as the team brought in sound minds like John Lynch and Kyle Shanahan to right the ship.
Both proved they were the right men for the job, while a trade for Jimmy Garoppolo and major free agency moves helped prop this team up. Landing Nick Bosa in last year's draft was the final piece to the puzzle, and it culminated in a title run.
The Niners didn't end the year as the champs, though, so it's possible they'll use the NFC West as a launch pad for more success.
That, or a loaded pool featuring two ready and willing contenders (Rams and Seahawks) as well as a sneaky sleeper (Arizona) could derail them.
To investigate further, let's explore the latest odds before I provide my NFC West predictions.
NFC West Odds for 2020
The Niners won the division last year and got to the Super Bowl, so nobody is crying that they are the clear favorites to win the NFC West again.
It's mildly surprising how great the gap is, though.
Seattle finished just two games behind the 49ers in the division last year and very nearly swept them. They're your second-best bet, while the Rams offer even more value despite taking first in two of the last three seasons.
Arizona is regarded as a reach, but their +700 odds indicate they might be a bigger threat as the fourth option than some realize.
Assessing the NFC West Teams
To most, predicting who will win the NFC West probably feels simple. Nobody is built better at the moment, and the 49ers just got done playing a Super Bowl.
San Francisco very well could be back and as good as ever. However, the Super Bowl hangover feels like a thing, and this division feels stacked.
Before you bet it all on the Niners, take a look at each team's chances of winning the NFC West in 2020.
San Francisco 49ers
It's easy to see why the 49ers are favored to win this division. They were 13-3 last year and honestly could have been undefeated. They also went 5-1 in the division and probably should have won a title.
San Francisco reloaded with two terrific first-round picks, and they have one of the best defenses in football. Barring an implosion by Jimmy G, San Francisco remains a title threat and the team to beat in this division.
Seattle Seahawks
The Seahawks are not as good as their 11-5 record of a year ago would indicate. They went as far as they did because of good coaching and the presence of Russell Wilson.
That's enough to give them a chance again in 2020, but the Seahawks have structural issues. A shaky o-line and a non-existent pass rush are two things that need to get better for them to take the next step.
Los Angeles Rams
The Rams went 9-7 a year after losing the Super Bowl, so I tend to want to give them a break. Even after shedding a slew of big names — namely Todd Gurley and Brandin Cooks — they also still feel extremely dangerous offensively.
Sean McVay will keep them in contention, while a talented defense anchored by Aaron Donald and Jalen Ramsey could easily bounce back.
If the latter happens, the Rams could be back in the title mix and would undoubtedly have a shot at stealing the NFC West back.
Arizona Cardinals
It's tough to fully buy into the Cardinals, but consider this — the last two NFL MVPs took the league over in year two of their respective careers.
Is Kyler Murray about to follow a similar trajectory? Nobody knows for sure, but he's dynamic, and the team traded for DeAndre Hopkins and retained Kenyan Drake.
Arizona also bolstered their defense, so they may be much more balanced and even more explosive. That may be enough to give them a shot in this division, as well as attach them to a list of Super Bowl 55 sleepers.
Who Will Win the NFC West in 2020?
It's a hot take, to be sure, but I love the Cardinals this year, as there is just an insane amount of upside here.
Arizona did all the right things in the offseason, as they brought back their best running back, made a splash trade for a superstar wide receiver, and added some nice defensive pieces.
They'll also get a full season of stud cornerback Patrick Peterson, while their would-be imposing division could be regressing.
The Cardinals already were way more competitive in 2019, as they almost beat the Ravens and 49ers, while suffering five of their ten losses by a touchdown or less.
I get that the 49ers feel like the safe play, but teams tend to take a step backward following a Super Bowl appearance. The Rams lost a ton of viable bodies, and Seattle is simply overrated.
Arizona is on the rise and has loaded up, giving themselves a real shot to swoop in and steal this division.
Their +700 price tag at the best online NFL sportsbooks is too good for me to ignore, and after calling this division correctly last year (on a surprise pick, no less), I can't help but aim high again in 2020.
For other NFL division previews, predictions on newly drafted players, and a whole ton of other football content, check out our NFL blog section. Here are the latest division predictions we've published.
AUGUST
Casino of the Month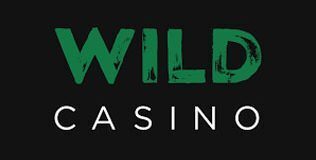 Welcome Bonus
250% up to $5,000
Read Review
Visit Site