Predictions for the 2020 NFC East – Betting Odds and Analysis for Each Team

The NFC East was one of the worst divisions in football a year ago, from top to bottom. The 9-7 Philadelphia Eagles punched their playoff ticket, but mostly by default.
Dallas was right behind them at 8-8, but the division as a whole was a disaster. The good news is three of the four teams underwent major changes, with Washington, New York, and Dallas (surprisingly enough) all bringing in new head coaches.
Each team worked to get better in the 2020 NFL Draft and in free agency. None of this makes predicting who will win the NFC East any easier, but with the top NFL betting sites releasing odds for who will win each division, bettors need to try.
Here's a full breakdown of the latest odds and my NFC East predictions of each team's chances of taking first place in 2020.
NFC East Division Odds for 2020
BetOnline has the top of the NFC East virtually split, with the Eagles running things back as the favorite after winning last year. Dallas finished one game behind them in 2019, though, so they make sense as the 1B to their 1A.
New York and Washington are priced like long shots. They both made improvements, but it's hard to fight too hard against that logic.
Analyzing the NFC East Teams
The NFC East odds won't tell the whole story, so it's worth taking a little dive into all four teams individually.
Let's start up top with the favored Eagles and work our way down to the Redskins.
Philadelphia Eagles
The Eagles battled an insane number of injuries last year, yet they went 5-1 in their paltry division and took first-place honors.
Philly is still equipped to do damage on offense, and a draft that saw them land several intriguing wide receivers could push them over the hump.
The question may be if the round-two selection of offensive weapon Jalen Hurts is more distraction than help.
Dallas Cowboys
The Cowboys ushered in a new era with the arrival of a steady head coach in Mike McCarthy.
They also put an emphasis on offense, as they tagged Dak Prescott, showed Amari Cooper the money, and then landed one of the biggest steals of the 2020 NFL Draft in stud receiver CeeDee Lamb.
Dallas will put up points, per usual. The question is if their lack of urgency to beef up a sulking defense could come back to haunt them.
New York Giants
Joe Judge played a hand in a solid draft for the G-Men, as they continue to build themselves up in the trenches and put together an underrated squad.
New York has a lot of work to do on defense, however, while the franchise is still hitching its playoff hopes to a young quarterback.
Daniel Jones leads a pretty dynamic New York offense, but Big Blue may not be good enough to get past the two best teams in this division.
Washington Redskins
The same can be said for the Redskins, who may only go as far as Dwayne Haskins will take them. Washington also has a troublesome (yet loaded?) offensive backfield.
Washington's defense should instantly be improved. Not only does Ron Rivera coach up defenses, but they landed a stud in Chase Young at #2 overall.
Expect a more competitive team as a whole, but can Haskins orchestrate a massive leap for an offense that was putrid for much of 2019? It's clear that many don't deem that likely.
Who Will Win the NFC East in 2020?
I hate being a prisoner of the moment, but all roads lead to the Dallas Cowboys. They probably should, too.
There was always a lot to like about Big D, anyway, as the trio of Prescott, Cooper, and Ezekiel Elliott alone showcases their star-studded talent.
CeeDee Lamb joining the party makes them even more explosive, while a sound offensive mind in McCarthy calling the shots ensures this offense will be a little more imaginative than it was under Jason Garrett.
More than anything, though, talent tends to win out, and Dallas underperformed last year. McCarthy should light a fire under a loaded roster, and at least initially, the NFL will see that flame from miles away.
On top of that, Dallas offers more betting value than the favored Eagles.
Either way you go, the race for the NFC East remains between these two teams. New York and Washington could be better, but the leaps they need to make are too substantial to feel good about betting on them in 2020.
AUGUST
Casino of the Month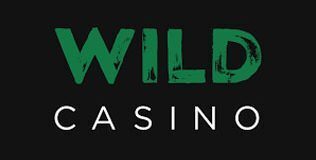 Welcome Bonus
250% up to $5,000
Read Review
Visit Site