Prediction, Odds, and Best Bets for Raphael Assuncao vs. Cody Garbrandt at UFC 250

Former UFC bantamweight champion Cody Garbrandt makes his return to the Octagon this Saturday, June 6, at UFC 250 in the co-main event of the evening.
Fans will be pleased to see "No Love" making his first appearance in the promotion since an upset loss to Pedro Munoz at UFC 235 in March 2019. Garbrandt is a slight favorite to beat Brazilian veteran Raphael Assuncao with our recommended UFC betting sites, and I will be analyzing these UFC 250 odds as well as looking at the best Assuncao vs. Garbandt bets online.
Assuncao is also heading into this fight on the back of a loss. The 37-year-old dropped a decision to Cory Sandhagen in August, so he will be keen to make things right against Garbrandt to work his way into title contention.
Garbrandt is on a three-fight skid, while Assuncao is 0-2 in his last two bouts. Needless to say, there is a lot at stake for both guys in this fight, and it should be more than worthy of the penultimate slot on the card.
So, who wins this fight — Garbrandt or Assuncao? I'll provide my pick, and then we'll take a look at the Raphael Assuncao vs. Cody Garbrandt odds.
Who Wins This Fight?
Rafael Assuncao by Decision
This is an excellent matchup that could go either way. But I have to give the edge to Assuncao.
Up until T.J. Dillashaw knocked him out at UFC 217, Garbrandt was on fire. Prior to that fight, he had nine KO/TKOs in 10 wins en route to outclassing Dominick Cruz for the bantamweight title.
Injuries have not helped Garbrandt, but his suspect fight IQ under pressure — in addition to his shot confidence — raises questions about just how far he can go in the sport.
Assuncao, on the other hand, is a smart, well-rounded fighter who just might have the tools to get this one done on the cards. I'll explain how a little later, but before I do that, let's see what you make of the Assuncao vs. Garbrandt odds.
Latest Assuncao vs. Garbrandt Odds
Rafael Assuncao to Win
+130
Cody Garbrandt to Win
-150
Garbrandt comes in as the -130 favorite to beat Assuncao with BetNow, making it the fourth consecutive fight he has been the chalk. Only Dominick Cruz, Thomas Almeida, and Marcus Brimage have enjoyed the status of betting favorite against the 28-year-old in the UFC.
But that won't trouble Assuncao, who is months away from hitting his ten-year anniversary in the promotion.
In that timeframe, the Brazilian has been arguably the most underrated bantamweight on the planet. Savvy bettors have earned some exceptional odds on Assuncao over the years, such as the time when he beat T.J. Dillashaw despite entering the contest at close to a 3-1 underdog.
Although Assuncao's odds are far from a steal, there is value to be had in backing him in this fight.
I have some interesting Assuncao vs. Garbrandt bets below for you to look at. So, when you're ready…
Best Assuncao vs. Garbrandt Bets
All odds below have been taken from the Betway sportsbook, except Assuncao to Win (BetNow).
There are some really good odds available on this fight. Depending on who you are backing, I'm sure you'll be encouraged by what you find.
As I am giving the edge to Assuncao in this fight, I'll explain why these bets work for me. But I have included one bet for those backing Garbrandt, and explanation as to why it stands out as worthy of some pocket change.
Assuncao to Win +150
The bread and butter of all wagers is the "To Win" bet. It might not be as fancy as some of the other markets available, but I think Assuncao's odds are good enough to go for here.
Assuncao is 11-4 in his 15 UFC fights. He has notable wins over high-level guys such as Dillashaw, Marlon Moraes, Aljamain Sterling, and Pedro Munhoz. Unbelievably, he has yet to earn a title shot in the promotion, but his betting odds are helped by his low key reputation.
A win is a win for Assuncao, and he has proven time and time again that he has the knack for snatching victory from the jaws of defeat
Assuncao to Win by KO/TKO/DQ/Submission +275
Although his KO ratio is pretty low, Assuncao has power. Enough power, perhaps, to register a knockout win over Garbrandt?
Maybe. Garbrandt has been knocked out in the first round of his last two fights and lost the first fight to Dillashaw in the second stanza. There are serious questions over Garbrandt's chin, so expect Assuncao to test this theory early on.
Assuncao has high-level BJJ and has earned ten submissions from 27 wins.
A good bet, most definitely.
Assuncao to Win by Decision +300
With 13 decision wins in his career, Assuncao has proven himself as a fighter that likes to outwork his opponents.
Sure, when the opportunity arises, he can lock in for a submission attempt or even look for a counter shot to stop his opponent. He has been in there against guys much busier than Garbrandt and has used that output against them.
I would say +300 on Assuncao to win by decision is up there with the best UFC 250 bets you can get right now.
Garbrandt to Win by Decision +300
As I said before, this is a fight that can go either way. But even though Garbrandt can pull off a show-stopping KO, I don't see it happening.
Although he looks in excellent shape for his age, Assuncao is not getting any younger. Garbrandt is 28, almost nine years younger than Assuncao, and providing he has worked on his composure as thoroughly as Mark Henry would likely insist, he could win this fight.
He has the advantage in speed, and his power is very dangerous, but the aim here is to get back on the horse with a win. A smarter Garbrandt might focus on point scoring in this bout rather than throwing like a wild man.
Why Assuncao Wins This Fight
I would love to see Raphael Assuncao work his way towards a fairytale title fight in his late 30s. The man deserves his shot. But before he can start dreaming, he needs to beat Cody Garbrandt — despite what some might say, this is not an easy fight.
When pitting these two men together, the first things to analyze are their key strengths. Assuncao's fight IQ and Garbrandt's high-level boxing are what comes to mind before anything else. With this in mind, I believe Assuncao has the edge.
Both men will be fighting with urgency — Assuncao knows that a loss could see him out of the title picture for good, while a loss for Garbrandt could be the end of his career. At very least, his reputation would be in tatters.
Psychologically, this fight will weigh very heavy on both men's minds. Therefore, the importance of a linear game plan will be crucial to who wins. As I see it, Garbrandt — who stunned the world of MMA with his title win over Dominick Cruz — technically has more to lose.
Against Munhoz, Garbrandt made the baffling decision of throwing punches like a mad man, leaving himself open for the counter. He had clearly not recovered from the losses to Dillashaw, so he's in a position where he has to prove himself again. And I don't think he can handle that kind of pressure.
Assuncao Will Better Execute His Gameplan
Without a game plan, things can go awry. But as much as successfully executing your strategy inside the cage is important, a smart fighter will know how to rob opponents of theirs.
Assuncao will be more than aware of the dangers of leaving himself open to Garbrandt — his power is real.
But while I expect Garbrandt to adopt a more conservative approach against Assuncao, the temptation to throw all in will be there at some point. Guys like Garbrandt cannot shut that killer instinct off, and in many ways, this is what makes them ferocious finishers.
I wouldn't be surprised if, when all is said and done, the key to Assuncao beating Garbrandt will be his use of traps and setups to convince him that the money shot is there for the taking. If Garbrandt underestimates his power, it could be game over.
With that said, I see this one going another way. Although the right thing for Garbrandt to do would be to adopt a conservative approach, the danger here is that he is not used to fighting this way. That ultimately plays into the hands of Assuncao.
But if he goes out there throwing wild shots looking for the big finish, this could lead to major problems. In some ways, he's damned if he does and damned if he doesn't.
Assuncao is the smarter fighter in this bout. In 34 fights, he has lost just seven times. Only once has he been knocked out. He has his positional awareness, defense, and fight IQ to thank for that. While Cody has one of the best right hands in the game, I can't see it being enough to throw Assuncao off his game.
My prediction is Raphael Assuncao by unanimous decision.
More on UFC 250
Well, that's it for my Assuncao vs. Garbrandt prediction. Unfortunately, I see "No Love" picking up his fourth straight loss this Saturday, June 6.
The fight is scheduled for the co-main slot at the event, with a huge women's bantamweight title fight between Amanda Nunes and Felicia Spencer headlining the card at the UFC APEX Center.
As for the rest of the UFC 250 odds, previews, and news, you can find everything you need to know on our UFC blog.
As always, feel free to let me know your thoughts on the fights by dropping me a line in the comments section at the bottom of this page!
AUGUST
Casino of the Month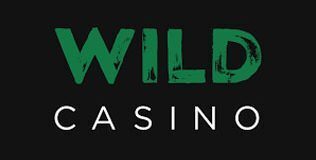 Welcome Bonus
250% up to $5,000
Read Review
Visit Site