Prediction and Betting Pick for the 2020 NFL Comeback Player of the Year

The NFL Comeback Player of the Year award is one of my favorites every season. It not only honors a strong season for a player who probably didn't win the league MVP, but it also pays respect to hard work.
This award goes to the players who best exemplified perseverance and did so in the way of producing elite statistics and/or guiding his team to success.
That can be a return from a horrific injury, a backup taking over a starting gig, or a return to prominence after a rough stretch.
Last year's winner was Ryan Tannehill, who went from backup to the unquestioned starter for the Tennessee Titans. He was elite statistically, while also helping his Titans reach the AFC title game.
Tannehill was deserving, but Jimmy Garoppolo and Cooper Kupp both came back from devastating knee injuries and arguably had better cases.
The fact that they didn't win may be one big reason why bettors can't just blindly bet on this year's favorite — Ben Roethlisberger — to win.
The 2020 NFL Comeback Player of the Year odds certainly have him as the clear favorite, but it pays to consider alternative options.
To assist you with this wager, let's break down the top threats en route to a final Comeback Player of the Year prediction for 2020.
Assessing the Contenders
Big Ben is obviously the main guy to focus on to get things started. I already broke down why Ben Roethlisberger could win the 2020 NFL Comeback Player of the Year award, but I can sum it up for you pretty quickly.
Roethlisberger is a proven winner, and he put up over 5,000 passing yards the year before he injured his elbow. If he can come back from missing 14 games due to a pretty serious arm injury, and put up solid numbers in the process, he feels like a lock.
Nothing is ever a lock, though, right? Reason to bet against Big Ben would include his age, the difficulty of returning from elbow surgery, and a pretty competitive field.
In terms of odds, Rob Gronkowski (+450) is his biggest threat.
He retired before last season and has been out of football the past year. Returning to football after being traded to the Buccaneers, the now 31-year-old Gronkowski could be rejuvenated.
If Gronkowski's revitalization comes with big stats and Tampa Bay winning a bunch of games, he just may have something here.
There's also J.J. Watt, A.J. Green, and Nick Foles, who all own the next best odds, in succession. I'm not overly high on any of them, but Green missed all of 2019 with an injury of his own, and both Watt and Foles dealt with injuries for much of last year.
Any of these guys could bounce back and contend for this award, but none of them endured the injury Big Ben had, and they certainly weren't retired.
Who Will Win the 2020 Comeback Player Award?
I think this award comes down to Ben Roethlisberger and only Ben Roethlisberger, realistically.
He missed more time than most of his counterparts here, he's older, and a return to form given all the obstacles in his way would deliver the most impressive comeback.
The +250 odds won't blow you away, but Big Ben has the easiest path to winning this bet. He also has a great supporting cast around him, while the Steelers managed to play .500 football even after he went down in week two.
Pittsburgh is just a well-run organization. The odds are pretty good that he makes a healthy return and plays reasonably well, if not flat-out at an elite level.
Even if it's his floor or somewhere in the middle that we get, a healthy comeback for a 38-year-old may be all it takes to win the 2020 Comeback Player award.
2020 Comeback Player of the Year Award Pick
As much as I believe this is Big Ben's award to lose, I do see value elsewhere. Rob Gronkowski has a mild case after retiring, while some value bets like Matthew Stafford (+750), Cam Newton (+800), and Aldon Smith (+1200) stand out.
Aldon Smith is heating up as an option, as he's had a litany of off-field concerns, and he's finally been reinstated one last time by the league. If he can keep it together and get back to his elite pass-rushing ways, he is very interesting.
The best value on the board, without a doubt, is Alex Smith (+6600). The Redskins quarterback has an amazing case to win this award, and his price tag is sublime.
Of course, he's at risk of never even sniffing the field as a player again. The guy not only suffered a horrifying compound fracture, but he also made it through a life-threatening infection.
Away from football for the past two years, any kind of comeback at all would put Smith in play. Should he actually play games and perform well, he'd be a borderline lock and would be a crazy value pick.
All true, but Roethlisberger is still the play here. If healthy and performing to his ability, he will probably again be one of the better quarterbacks in the NFL, and few can rival his comeback.
Big Ben is the preferred play, with a lingering eye toward Aldon and Alex Smith.
To make this bet and others, stop by our top online NFL betting sites page.
AUGUST
Casino of the Month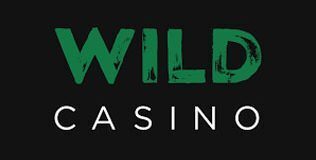 Welcome Bonus
250% up to $5,000
Read Review
Visit Site