Predicting the Winner of Every Fight at UFC 249 – Ferguson and Andrade to Win?

Note: These predictions were written ahead of the originally scheduled event. I've since written updated UFC 249 predictions for the rearranged date in May.
Khabib Nurmagomedov out, Justin Gaethje in. An interim title on the line. A chopped and changed lineup. No spectators. Oh, and the first event the promotion has hosted on tribal lands.
Ladies and gentlemen, I give to you UFC 249.
What a bizarre time to be alive, huh? But not that we are complaining, of course, because we have fights to look forward to. And not just any old fights, but seriously exciting ones that could go down as legendary, especially in present circumstances.
UFC president Dana White has confirmed the full card for UFC 249, which will go down at the Tachi Palace Casino Resort, which is located on the Santa Rosa Rancheria in Lemoore, California. The land belongs to the Tachi-Yokut Tribe, who are permitting the promotion to host the event there.
Given the circumstances, I thought it would be fun to run through some predictions for the event. You can find my UFC 249 predictions for every fight below, which includes the main and co-main featuring Ferguson vs. Gaethje and Andrade vs. Namajunas.
Enjoy!
Ferguson to Beat Gaethje by KO/TKO
The UFC interim title is on the line for the winner of Tony Ferguson vs. Justin Gaethje, not that either guy will need any additional inspiration.
As two of the true action men of the division, fans have long wanted to see this fight play out. And even though the circumstances might have soured things a little for some, I personally can't wait to watch this fight.
Ferguson has an incredible six-inch reach advantage over Gaethje, despite standing at just half an inch taller than his opponent at 5'11.5″. This is bound to play a big factor in this fight, even if some see Gaethje's KO over the 6'3″ James Vick as evidence that he can close the distance with ease over bigger or rangier guys.
But Ferguson is no ordinary fighter and has proven to be one of the hardest puzzles to crack in the promotion. He is on a 12-fight win streak that stretches back to October 2012 and is coming off two stoppage wins over Donald Cerrone and Anthony Pettis.
Although I like Gaethje as a fighter, Ferguson is the more well-rounded and talented of the two. Gaethje is taking this fight on less than two weeks' notice and would find it difficult to devise a plan to beat "El Cucuy" on a full camp, never mind with such a disadvantage.
I see Ferguson outworking Gaethje before pelting him out of the fight in the third round.
Andrade to Beat Namajunas by KO/TKO
Jessica Andrade slammed Rose Namjunas into another realm in their first fight back in May 2019, taking the strawweight title off "Thug Rose" as a result.
Although Andrade was given a tough lesson in her last fight against Weili Zhang, she is still an excellent fighter. I expect her to bounce back with a big performance against Namajunas, who I suspect to be a little mentally fragile.
When it comes to a rematch in MMA, it is no secret that the stats are with the winner of the first fight. And when you factor in Namajunas' comments about retiring following her loss to Andrade, I think it's dangerous to throw your money on her this time around.
Namajunas is the more technically gifted of the two, but Andrade's power and mental strength give her the edge in a contest that will be fought in an empty arena.
I expect a stoppage for Andrade.
Hardy to Beat De Castro by KO/TKO
Greg Hardy has shown himself to be a ferocious puncher in his brief UFC career to date and is certainly improving in his all-round game.
Hardy's last performance might have ended in defeat, but he deserves praise for standing in as a late replacement against a solid top ten ranked heavyweight in Alexander Volkov.
De Castro is coming off a debut win over Justin Tafa, where he knocked his guy out cold in little over two minutes. He has not lost a fight as a pro and will be looking to improve on his record of 6-0 against Hardy.
Providing Hardy can keep his discipline and stay focused, he has the power, athleticism, and ability to take De Castro out as early as the first round.
Luque to Beat Price by Submission
In terms of matchmaking, Vicente Luque vs. Niko Price 2 is a little bit of a headscratcher. I mean, Luque clearly got the better of Price in their first fight in October 2017.
Still, I am not complaining. This will be a great fight between two guys that seem allergic to the judges' scorecards. Both men are all-action guys that have only made the distance four times from a combined 23 fights in the UFC.
Luque won their first encounter by way of submission, having worked him out and down on the feet. And given that Price has shown little in the form of an improved defense since then, despite some absolutely awesome offense, I see things going the same way on April 18.
My prediction for this one is Luque to counter Price before finishing him with a submission.
Stephens to Beat Kattar by KO/TKO
If Jeremy Stephens manages to floor Calvin Kattar in this fight, he will take the record for the most knockdowns in UFC history. Right now, he is tied with middleweight legend Anderson Silva at 18.
Will this be on Stephens' mind ahead of this fight? I think so. After all, he is looking for something to celebrate given his recent record has been shoddy, at best.
Stephens has won just one fight from his last four, with losses to Yair Rodriguez, Zabit Magomedsharipov, and Jose Aldo wedged around a no-contest against Rodriguez and his last win against Josh Emmett in February 2018.
Kattar is a sizeable favorite in this fight, but I think Stephens is a dangerous matchup for him. Yes, his losses don't look great, but they are all high-level guys.
While Stephens is approaching the tail end of his career and might be showing signs of slowing down, he is still capable of ending a fight early with his power.
I think "Lil Heathen" will register one of the upset wins of the night.
Ngannou to Beat Rozenstruik by KO/TKO
Heavyweight wrecking ball Francis Ngannou takes on unbeaten prospect Jairzinho Rosenstruik in a rescheduled bout initially penciled in as the headliner of UFC on ESPN 8 in March.
This should be an absolute barnstormer of a fight between two guys with serious power and poise. But all things considered, I see Ngannou as the better of the two.
Despite Rozenstruik coming into this with a 10-0 record featuring wins over the likes of Alistair Overeem and Andrei Arlovski, he has never faced anyone as hard-hitting as Ngannou.
"The Predator" is on a mission to get his hands on the UFC heavyweight title, and I think he will flatten Rozenstruik early to edge himself closer to a second title shot.
Jacare to Beat Hall by Decision
Although Jacare Souza's 2019 was a year to forget with losses to Jack Hermansson and Jan Blachowicz, I think the 40-year-old still has something to offer the fight game.
At 2-3 in his last five, Uriah Hall will be sensing that the former BJJ standout is on the decline, and this could make for a pretty interesting scrap.
Hall is 3-2 in his last five fights, with his last appearance inside the Octagon ending in a split decision win over Antonio Carlos Junior. If he can push the pace on Jacare, he has a solid chance of winning, but I just see Jacare having too much for the Jamaican-born competitor.
Hernandez to Beat Ferrer by KO/TKO
At 11-2 in MMA, Hernandez is still an exciting prospect with years ahead of him.
Despite his pre-match trash talk aimed at Donald Cerrone in January 2019, Hernandez was knocked out by "Cowboy" but responded well after the fight. He responded even better with a unanimous decision win over Francisco Trinaldo in July last year in the sense that he got the win, but his performance wasn't stellar.
On April 18, Hernandez is favored to beat Omar Morales, and I think this fight will be right up his alley.
I expect the talented Hernandez to score a stoppage over Morales on the night.
Vera to Beat Borg by Submission
Marlon Vera is somehow the underdog in this fight, and I think backing him could arguably be the best bet of the night.
Vera is 5-0 in his last five, with three stoppages on the feet and two submissions. He has been on fire since losing to Douglas De Silva Andrade in February 2018, and I expect him to bring that form into the cage against Ray Borg at UFC 249.
Borg is 3-2 in his last five, which includes a flying-armbar submission loss in his title shot against the great Demetrious Johnson in October 2017.
Vera is carrying the momentum into this fight, and I see him getting the sub here.
Johnson to Beat Worthy by Decision
Michael Johnson has shown signs of wear and tear over the past couple of years and is 3-7 in his last 10.
He is the favorite against Khama Worthy, who scored a knockout victory over Demonte Smith in his UFC debut in August 2019. And I think he deserves to be.
This is a step up in class for Worthy, even if Johnson has not been the best over the course of his past few fights. But he is still a difficult man to beat.
Despite picking up losses, Johnson has been in there with Khabib Nurmagomedov, Nate Diaz, and Justin Gaethje over the past four years. He knocked out Dustin Poirier in 2016, too.
Johnson can grind out a win here against Worthy. Some seem to think Worthy is this young and fresh fighter, but he is only a few months younger than the UFC veteran.
Eubanks to Beat Moras by Decision
Sijara Eubanks is a heavy favorite to beat Sarah Moras for a reason.
She is a better fighter, in my opinion, and has the tools to get the job done against a solid Moras.
Both fighters are 2-3 heading into this bout, with Eubanks losing her last fight against Bethe Correira and Moras winning against Liana Jojua.
Eubanks gets back into the winning column with a decision win.
Spann to Beat Alvey by KO/TKO
Ryan Spann is looking to make it 8-0 in his last eight fights with a win over Sam Alvey on April 18.
In terms of matchups, Spann will be thankful for a pop at Alvey, who is on a three-fight skid.
I like Spann here. He has the power to get to Alvey early and register a stoppage in the first fight of the night.
Get on Spann to win by KO/TKO.
The Wrap-Up
UFC 249 is set to go down on April 18 and will be a hugely refreshing break from the multiple cancelations of major sporting events across the globe.
If you are looking to wager on all of the fights above, you can get your money down through any of our recommended UFC betting sites.
Whether you agree or disagree with my picks is irrelevant, as there are plenty of odds available for you to check out.
Tony Ferguson vs. Justin Gaethje might be the big talking point of this card. But as you can see from the fights I have covered above, we have some potentially awesome bouts to look forward to from the top to the bottom.
Seriously, I can't wait for this one.
AUGUST
Casino of the Month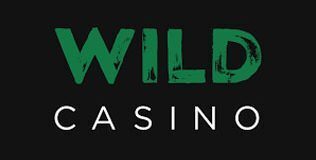 Welcome Bonus
250% up to $5,000
Read Review
Visit Site