Predicting Who Will Win Season 3 of The Masked Singer – A Look at the 5 Remaining Performers

You landed on this page for a litany of reasons. Maybe you're looking for a recap of the latest episode. Perhaps it's The Masked Singer 3 spoilers you seek.
There's a little bit of everything in this updated look at one of the funnest reality TV competitions out there right now. The main reason we push this out, however, is to help you bet on The Masked Singer.
One great way to do that is to look at the latest odds, gauge how performances went in the latest episode, and unleash some fresh The Masked Singer season three predictions.
Not much has changed up top. Frog keeps dropping energetic performances, while Turtle also has done nicely in that regard. Kitty has been my pick to win this season, and that's where I left things in my most recent The Masked Singer 3 betting breakdown.
Let's see how everyone grades out when looking at The Masked Singer odds going into the quarter finals.
Latest Odds to Win The Masked Singer Season 3
Astronaut got booted in the latest episode, leaving just five contestants.
Frog, who many believe is former child rapper Lil' Bow Wow, is still the top favorite at the best entertainment betting sites.
It's tough to go against Frog too much, too. This is not strictly a singing competition, as the judges and fans are also factoring in energy, choreography, and creativity. Frog is understandably in the lead, but there are also a few good reasons why Frog won't win.
If you like any of the reasons at that link, you may want to take a second and consider other options. The field is small at this point, but even the perceived runner-up offers nice value at +275.
To gain a little insight as to which competitors are viable bets to take out Frog, let's go over each one and why they could win season three of The Masked Singer.
Frog (-130)
As noted, Frog is the favorite, and it makes sense, as he's delivered consistently fun and lively performances. Just look at his spin on an Imagine Dragons classic.
The crowd gets on their feet almost every single time he performs, and his up-tempo song choices align with his talent and ability to work the stage.
The problem? It's about all he does. If there is one major reason for Frog to not win this competition, it's a lack of range or legit vocal talent.
Night Angel (+275)
The top challenger to Frog based on The Masked Singer betting odds, Night Angel has one of the best voices in the competition.
Night Angel recently slayed Lady Gaga's "A Million Reasons Why" and took it up a notch when she owned the stage during a rendition of "Black Velvet."
A nice combination of power and grit give Night Angel a real shot at the upset.
Turtle (+450)
Here comes another The Masked Singer spoiler, as most believe Turtle is former pop star Jesse McCartney.
The math checks out on that one, as he has a pretty pure voice and has the moves of someone who probably danced a bit at some point. Check him out in his latest performance.
Turtle doesn't have the best vocals in this competition, but they're still pretty good. His singing chops and ability to nail some choreography make him a solid value bet.
Kitty (+500)
We're nearing the finish line, so the clock is undeniably ticking on Kitty, who I have been high on for weeks now.
More The Masked Singer spoilers are coming your way, as Kitty may have shown her hand in her take on "Diamonds Are a Girl's Best Friend."
She took on a classic and it may have revealed her voice a bit more than any other song has in the past.
Who is Kitty? The consensus is that Kitty is Jackie Evancho, and I can't fight it. She did a solid job with her recent performance, but ultimately, I agree with the odds here and think she took a step back.
Rhino (+750)
Performers who are stuck at the bottom in terms of odds have not been surviving very long. Needless to say, bettors can probably bank on Rhino being axed from the competition soon.
That said, he actually stepped it up in a big way in episode 15, absolutely slaying a take on "Die a Happy Man."
He's surely not winning this thing, but the voice deserves some respect, and it's impressive he made it this far.
The Masked Singer 3 Prediction
Kitty was my favorite pick due to value, and her voice is fantastic. Unfortunately, she hasn't shown a whole lot of versatility, and I viewed her most recent performance as a mild step back.
At this point in the competition, you need to be bringing your best stuff, and that has this thing down to the three artists with the best odds.
That feels like the easy route, but it's also just logical. The question is if Turtle or Night Angel can beat Frog. I don't think it's impossible, but Frog has been the front-runner all season for a reason; he's really good at what he does.
I still think the vocal talent and range is a bit suspect, but Frog gets the crowd going better than anyone, has excellent choreography, owns the stage, and is also fantastic in his element.
Fortunately, the odds remain palatable, so bettors can still hop on Frog at a nice -130 price.
To bet on Frog to win The Masked Singer 3 and much more, use the best entertainment betting sites.
AUGUST
Casino of the Month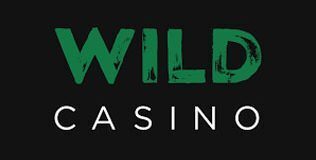 Welcome Bonus
250% up to $5,000
Read Review
Visit Site