Predicting Who Will Win the 2020 XFL MVP Award

The 2020 XFL season is just three weeks old as I write this. The Vipers, a team many felt would be pretty competitive, are down their starting quarterback and have yet to win a game.
The Roughnecks, who had the third-worst XFL title odds before the season began, are undefeated and looking like the team to beat.
It's been a wild ride, and there are still seven regular-season games to go. Even so, it really does feel like the top players and best teams have collectively shown themselves.
That's why I wouldn't at all be shocked to see 2020 XFL MVP odds surface in the very near future. Of course, I also expect that because the league has a blatantly clear frontrunner.
To gauge who we should bet on once the best XFL sportsbooks offer that prop, let's check in on the top favorite, his biggest threat, and the one sleeper bettors need to keep tabs on.
Here are the updated XFL MVP favorites, sleepers, and predictions for 2020.
Top Favorite – Phillip Walker, QB, Roughnecks
Walker is the clear favorite to win the 2020 XFL MVP, and we can safely say that despite no XFL MVP odds being in existence yet. Walker leads the league in passing yardage (748) by 136 yards and has put up 10 passing touchdowns against just one interception.
On top of that, Walker has been extremely dynamic and flat-out dominant. He's no longer on the rise in a fledgling league, either. He's the talk of the XFL, he has the Roughnecks looking like the league title favorite, and he seems poised to make a jump to the NFL after the season concludes.
Walker is a bit of a sensation, and he's on pace to put up some really impressive numbers. He could slow down at some point, but no other quarterback is really close to leapfrogging him.
Main Challenger – Cam Phillips, WR, Roughnecks
The XFL has been a pass-happy league and is all about points, so it stands to reason that a quarterback with big numbers will win the MVP in year one.
Unless, of course, his stud wide receiver is so good that we can't ignore him.
Phillip Walker is still the leader in this race, but there's little denying that he's benefited immensely from the presence of Cam Phillips, who has been winning at every level since he's latched on with the XFL.
Whether it's the short area passing game, springing big plays down the field, or just out-crafting defenders inside the red zone, the guy is absolutely slaying.
As things stand, Phillips paces the entire XFL in receiving yards (324) and receiving scores (7), and that's with Nelson Spruce also dominating through the first three weeks.
It's tough to really give Phillips a realistic shot to win this award, of course. He'd probably need his quarterback to slow down (and yet keep producing, himself) or even get hurt. That said, he's easily the second most impressive XFL player to this point.
What wins MVP votes in every spot? Big numbers and team success. Phillips has been the best receiver by a good distance, he's got the best stats, and his team has yet to lose. Check and mate.
Sneaky Sleeper – Landry Jones, QB, Renegades
Ultimately, the XFL is a quarterback-driven game. There aren't many great ones, so the ones that do produce and look good in the process are going to stand out.
That's going to put Landry Jones in play as a sleeper bet for me. We can't know just how much value he brings to the table yet, of course, as 2020 XFL MVP odds aren't out as I write this.
My guess is he'd have a favorable price for bettors, seeing as his team isn't undefeated, and his numbers are a bit down due to missing week 1 with a knee injury.
But the fact that he sat out the first game actually props up his argument. Jones has 579 passing yards and ranks 4th in the league despite playing just two games.
His system is set up to promote further success through the air the rest of the way, too, while Jones has made a positive impact with Dallas going 2-0 since his healthy return.
Jones was the face of the XFL before the league even officially began. Walker has taken over that role for the moment, but the two face off in week 4, and it isn't crazy to consider a bit of a passing of the torch here.
Even if that doesn't happen, Jones has the talent, system, and weapons to put up crazy numbers the rest of the way, and Dallas should at least be in contention for the XFL playoffs.
If that all happens and Walker/Houston hit a bit of a snag down the stretch, there may be enough wiggle room for him to vault himself into the 2020 XFL MVP conversation.
Summary
That all sounds fun, but the point I've been avoiding is the harsh reality that Phillip Walker is already the XFL MVP. The top XFL betting websites just don't know it yet.
Because of that, I can't wait until the XFL MVP odds do finally drop, so we can see just how much value we're getting for what I deem a locked-in winner.
Talent doesn't lie. P.J. Walker is a phenom at the XFL level. He can make plays with his legs, he can escape the pass rush, he can climb the pocket, and he can make impossible plays look easy.
Walker is the Patrick Mahomes of the XFL, and his startling play is becoming a regularity. It's not going away, and it'd take both an epic collapse and someone else going nuts to change his rest-of-season outlook.
Hopefully, the XFL sportsbooks don't see it that way right away, and bettors can get Walker at -300 or less. Even at -300, he'd be worth a big bet, as he simply isn't losing this race.
AUGUST
Casino of the Month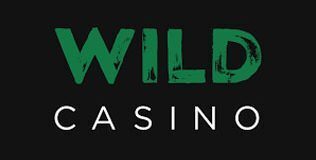 Welcome Bonus
250% up to $5,000
Read Review
Visit Site