Predicting Which Wide Receiver Gets Taken First in the 2020 NFL Draft

The 2020 NFL Draft is ready to take center stage later this month, which is basically saying nothing considering there are literally no other American sports going on.
Still, we're all going to be tuning in, and the fact that you can bet on the 2020 NFL Draft only makes it more compelling.
Part of the intrigue is seeing which star players go first at their respective positions. Wide receiver is more hotly debated than any other position, seeing as it is arguably the most loaded position in the entire draft.
You can bet on the first wide receiver to be drafted, but before you do, join me for a look at the latest odds and predictions.
Odds for 1st WR Drafted
Lamb and Jeudy shared the same +115 odds for quite a while, but Lamb has recently taken the lead at the top 2020 NFL Draft betting sites.
That's totally understandable, as Lamb was a stud at Oklahoma and is the best receiver in the eyes of many.
The overall take is that people are torn as to who is actually better between him and Jeudy, of course, which naturally causes a bit of a divide when predicting which wide receiver will be drafted first.
You then have to factor in Ruggs, who blew everyone away with a blistering 4.27 40 time at the 2020 NFL Combine.
Add in a loaded position with plenty of stud talents behind the top three options, and you've got yourself one of the most intriguing NFL Draft props of the year.
CeeDee Lamb (+110)
Lamb makes the impossible catches look easy, and few receivers made splash plays on a routine basis.
His knack for the spectacular is probably the number one reason he's the favorite to be the first receiver taken in the 2020 NFL Draft, while he also offers great size, strong athleticism, and exceptional ball skills.
Jerry Jeudy (+120)
Lamb is amazing and is deserving of his high praise, but Jeudy is simply the more complete prospect.
Jeudy has a perfect blend of size, speed, and route-running ability, and his ability to check all of the boxes is a huge reason why he grades out as my top receiver in my 2020 NFL Draft rankings.
The odds for first wide receiver drafted are incredibly tight because neither of these guys have overly glaring flaws. It may just come down to which team wants to take a receiver first and who is the better fit.
Henry Ruggs III (+300)
Ruggs is a very interesting value bet here, as he's just a completely different prospect than Lamb or Jeudy.
Those guys are the more traditional #1 receiver prospects, as they can move the chains, dominate in one-on-one settings, and also be a terror in the red zone.
Ruggs doesn't have their size or refined route-running chops, but he's got them both beat when it comes to explosiveness and overall versatility.
He is the best offensive weapon in this draft class, and if a team needs that more than just a #1 wide receiver, it's not impossible he goes first.
Field (+2800)
I don't see anyone outside of the top three receivers being taken first, but bettors need to consider this wager for two reasons.
First, because the +2800 price is pretty tough to ignore. Secondly, because the wide receiver position is loaded.
There are arguments against some of these other receivers, like whether or not Justin Jefferson will be taken in the first round. That debate can be attached to several of them, too, seeing as the position is just incredibly stacked.
But that elite depth works both ways. Due to the sheer number of talented bodies at receiver, it is possible a team values a receiver prospect more than the perceived top three.
The aforementioned Jefferson, Denzel Mims, Jalen Reagor, Laviska Shenault, Brandon Aiyuk, and Tee Higgins make up a massive list of names that could produce that one shocker ahead of the usual suspects.
Which WR Will Be Drafted First in 2020?
It's always good to consider all options when betting on anything. Your own opinion, betting value, and expert analysis should also help dictate how you bet on the draft this year.
For this particular bet, I'm all-in on Jerry Jeudy being the first wide receiver picked in the 2020 NFL Draft. I've said as much in several posts leading up to this wager breakdown, including a prediction for where Jerry Jeudy will play in 2020.
The result was Jeudy being drafted by the New York Jets with the 11th overall pick. His complete skillset, their need for a reliable passing game weapon, and his odds all make that very realistic.
Bettors can hang their hat on a solid +120 price, too.
For more NFL Draft betting insight, feel free to bookmark our NFL blog.
AUGUST
Casino of the Month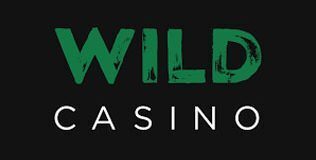 Welcome Bonus
250% up to $5,000
Read Review
Visit Site