Predicting Which NFL Team Will Draft Justin Herbert

Once considered one of the best bets to be the top pick in the NFL Draft, Oregon dual-threat quarterback Justin Herbert may have to settle for being a top-10 selection.
That figures to be his draft range once the 2020 NFL Draft rolls around, but even if that sticks, it's still unclear which NFL team will draft him.
What we do know is Herbert is plenty talented and has the makings of a franchise passer. That should have numerous teams interesting, while the top NFL betting sites have a couple of wagers in regards to when and where he'll get selected.
You can bet on whether or not he'll be the second quarterback off the board (+350 odds) at BetOnline or if he'll be third in line (-350 favorite). On top of that, most NFL Draft betting websites also offer a wager on his draft range (over/under 5.5 pick).
Built into these 2020 NFL Draft props is predicting which NFL team will draft Justin Herbert. There isn't an exact prop for that just yet (although there could be eventually), but we still know his expected draft range.
So where will Justin Herbert be drafted for next season? Let's look at his most likely landing spots in the 2020 NFL Draft and come away with an ultimate prediction.
Miami Dolphins
This is probably one of the most likely teams to draft Justin Herbert. Ryan Fitzpatrick and Josh Rosen are the team's quarterbacks right now, and nobody can be too excited about that.
Miami is largely tied to Tua Tagovailoa, but two things are possible; someone trades up to snag him or they actually prefer Herbert.
After all, Tua himself came out of the 2020 NFL Combine uncertain that Miami would draft him.
The need is there, and Herbert is highly expected to go well inside the first 10 picks. Miami absolutely has to be on your radar if sportsbooks allow you to bet on where Justin Herbert is drafted.
Los Angeles Chargers
I'll admit this is probably my favorite landing spot for Justin Herbert. He has the arm and athleticism to be the long-term replacement for the departed Philip Rivers, and he may even be able to compete for the starting job right away.
Tyrod Taylor is the main man for the Chargers right now, and while he's actually quite underrated, he's no stranger to being usurped by young talent. Herbert could push to play early, or he could wait a year and take over in 2021.
Either way, Taylor probably isn't the guy for LA when you look at the next 5-10 years, and Herbert is going to be there for the taking.
Carolina Panthers
The Panthers jettisoned Cam Newton to the sun and have made major moves under center, so logic suggests they won't be players here. However, Teddy Bridgewater has a rough injury history and could still be a free agency bust.
Phillip Walker was a star in the XFL, and he played for Matt Rhule at Temple, but he's no sure thing, either.
Carolina is set at quarterback for right now, but bringing one more franchise-level talent into play wouldn't be a bad move in the least.
Jacksonville Jaguars
The Jags just traded Nick Foles to the Bears, so it's the Gardner Minshew II show until further notice. He has talent, but he was certainly inconsistent as a rookie last year, so it's worth wondering if Jacksonville seeks out some high-level competition.
Herbert is a much better talent than Minshew and would be a sound investment, ensuring the Jags finally get the quarterback position right. The problem is they may believe in Minshew and prefer to upgrade elsewhere with their first-round pick.
Which Team Will Draft Justin Herbert?
There are always going to be big names that slide on draft day, while it's worth considering players that could fall out of the first round in the 2020 NFL Draft, as well.
Herbert isn't likely to be among those prospects, however. He's much too talented, and enough teams have a serious long-term need under center.
When predicting where Justin Herbert gets drafted, I think the calls are pretty easy. He's still going to come second behind Tagovailoa, but he feels like a lock to be the third quarterback off the board (-350).
The top NFL betting sites set his draft range pricing in a fashion where you can easily agree he won't go inside the top 5, either. It's not due to talent, but the top two quarterbacks have earned that honor.
So, who will draft Justin Herbert? All logic points to the Chargers. They have a nice one-year stop-gap in Tyrod Taylor, but they need an answer for the future, and Justin Herbert looks to be it.
August
Casino of the Month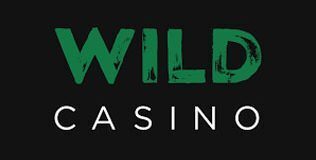 Welcome Bonus
250% up to $5,000