Predicting Which NFL Team Will Draft Jerry Jeudy

One of the burning questions heading into the 2020 NFL Draft is who will draft Jerry Jeudy. Arguably the best wide receiver in this year's draft class, Jeudy is in position to be a top-10 pick and, at the very worst, should find himself well inside the top-20.
Some say CeeDee Lamb is the better playmaker, while others suggest teammate Henry Ruggs III is the more explosive option.
Those are arguments worth listening to, but Jeudy offers the total package with good size, strong overall athleticism, and pristine route-running ability. This makes Jerry Jeudy's draft range a borderline lock inside the top 20.
With the wide receiver position in general fairly easy to project outside of the top 5, predicting what team will draft Jerry Jeudy could be a little harder than you'd think.
The top NFL Draft betting websites aren't completely sold on Jeudy not being the first receiver drafted, either. Jeudy currently shares the best odds (+115) with the aforementioned Lamb, which could feasibly put his draft range anywhere from pick five to pick 20.
That leaves a lot of wiggle room for when Jerry Jeudy will be drafted, but I've narrowed down his most likely NFL destinations to the following teams.
New York Jets
Poor Sam Darnold. Not only does he have to work with Adam Gase, but he just watched the Jets let Robby Anderson walk in free agency.
If the Jets want their franchise quarterback to succeed, they actually need to surround him with weapons. Signing Breshad Perriman won't cut it, so if New York is sitting at 11 and Jeudy is there, they need to pounce.
Las Vegas Raiders
The Raiders should be in the market for a new wide receiver, too. Antonio Brown didn't work out for them last summer, but they can try again in the 2020 NFL Draft.
CeeDee Lamb and Henry Ruggs III are the sexier picks at this point, but Las Vegas gets both substance and flash with the more polished and complete Jeudy.
San Francisco 49ers
It's not totally fair when you're loaded on both sides of the ball and you have a chance to draft a position of strength, but the Niners can do as they please in this draft.
That's one reason why I had them taking the plunge for Henry Ruggs III in my 49ers mock draft. It doesn't have to be Ruggs, of course. Jeudy is the bigger, stronger, and more refined receiver, and he's also a pretty great athlete.
San Francisco just lost Emmanuel Sanders to free agency, so while this is a splash move, it shouldn't be one they rule out prematurely.
Denver Broncos
I don't know if Denver 100% needs a wide receiver with their first-round pick. Courtland Sutton is a star in the making, Noah Fant is going to be a stud at tight end, and DaeSean Hamilton has potential, as well.
That said, the Broncos think Drew Lock is the guy for the job under center. The best way to make sure they're right about that is to both protect him and get him more weapons than he can even want.
Adding Jeudy would give Sutton a nice complimentary piece in the passing game, and it'd allow Denver to win through the air in all three phases.
Miami Dolphins
Could other teams swoop in and steal Jeudy? Sure, maybe a team like the Packers shocks us all and trades up to land Jeudy or another star receiver.
Heck, they probably should. But as things stand, the other team that stands out would be Miami.
The Dolphins are probably going to try to land their franchise passer with pick one in the first round, but they have another to use inside the top 20.
If you're of the belief that both Lamb and Ruggs are off the board ahead of Jeudy, then this could work.
This would especially be interesting with our own Michael Wynn predicting that the Dolphins will draft Tua Tagovailoa.
Who Will Draft Jerry Jeudy?
Jerry Jeudy is the best wide receiver in this year's class and sits atop my 2020 NFL Draft player rankings.
I'm not necessarily in the majority with that line of thinking, but even those who rank Lamb or Ruggs ahead of him will freely admit it's at least a close call.
In coming to a Jerry Jeudy prediction, you certainly have to consider that aspect. If you don't think he's the best receiver in the draft (or you think NFL teams don't think that), you may want to bet accordingly.
That said, the team that stands out the most to me is New York. Darnold needs a weapon, and Jeudy is the draft's best overall product at the position.
AUGUST
Casino of the Month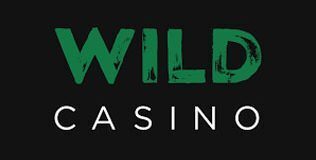 Welcome Bonus
250% up to $5,000
Read Review
Visit Site