Which Characters Will Appear in the Friday Night Lights Revival?

One of the best hit TV series from the early 2000s has been rumored to make a possible return with a new season or movie reboot in the future. A Friday Night Lights reboot could have some serious potential here, as it was very successful and had lots of fans.
There was a 2004 film about the story and five seasons that aired from 2006 to 2011 on NBC and DirecTV. The show was about the town of Dillon, Texas' high school football team and their journeys throughout the show.
Their fans ended up loving the cast and the story altogether, so a reboot could already have a decent amount of success if done right. It isn't clear about the finer details just yet, but that could change in the coming months.
With that being said, you can bet on which characters will be in the Friday Night Lights reboot. Read on to see how you can get in on the action on the best entertainment betting sites.
Update on the Friday Night Lights TV Revival
A Friday Night Lights comeback has been discussed for a couple of years now, but it appears likely to happen now. The hit show and movie are getting a remake, but it won't exactly be something you're expecting.
The Friday Night Lights reboot is more than just a movie or show; it will be both. The film will serve as the jumpstart to the TV series, so there's a lot of potential here.
With that being said, we don't exactly know what we are getting just yet. It will not be an extension of the 2004 film or the following series. Instead, it will be based on the 1990 nonfiction book written by H.G. Bissinger.
That could mix things up a bit in the Friday Night Lights come back, but maybe for the better. With the current plans of the remake set out as a movie and a TV series, it appears that it will be a lot bigger than expected.
Bringing back the show this way means that they are hoping for the same level of success, if not more. They already have a strong supporting crowd, so they might be able to pull it off.
Odds for Which Characters Will Be in the Reboot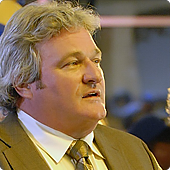 The Friday Night Lights cast odds are officially out, and you can find them on Bovada.
There aren't a lot of sites out there that offer unique betting props like this. Betting on our favorite TV shows and films is a different dynamic from betting that allows us to have even more fun.
If the Friday Night Lights comeback is something you can't wait for, placing a bet could be something to help pass the time. Rewatching the old stuff would put you in the mindset for who you think makes sense in the upcoming versions.
The best part about betting on the Friday Night Lights revival and other entertainment props is that it allows you to have a chance to win some serious money if your intuition is correct.
If some of your favorite characters are available here, they could be in the future versions. The most likely option right now is Buddy Garrity (+125), who was a businessman and football booster in the TV series.
The top option in the Friday Night Lights cast odds to already be in positive territory is great. That means we are probably at the point in time where the value for each option is at its highest point.
That's a big reason why getting your bets in now is important, while the odds could shift in a major way once we know more about the show. It does offer a bit more risk when betting on an option with little information on the actual production plans, but the value is there.
Bet on the FNL Reboot at Bovada

Visit Site
Which Characters Are Good Bets to Return
That brings us to the top options for the Friday Night Lights cast odds. If you plan to bet on who will be in the Friday Night Lights reboot, it would be wise to bet on some options that have high chances of being in the remakes.
There could be options with long shot prices and could call for huge payouts, but there is a reason why they are long shots in the first place. Longshot bets are always fun because they can win you a ton of money, but there is more risk.
With that being said, let's look at two options that should have a decent chance of being in the show.
Jason Street (+175)
In the TV series, Jason Street was the quarterback for the Dillon High School Panthers, who suffered a paralyzing injury in the season's first game. His injury created many problems for the team and put even more pressure on Coach Taylor.
The crushing injury played a major role in the show, and Jason's character had to go through a lot. His story was an emotional challenge that he had to accept and overcome throughout the story.
His football talent and the season he would never be able to complete had everyone wondering, "What if he stayed healthy." That resonates with many people who think they could have gone pro if they didn't suffer a certain injury.
That's not the case for most people, but it can relate to them somehow. That could be a reason why Jason Street's character makes it into the Friday Night Lights reboot.
Smash Williams (+250)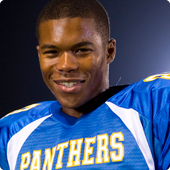 Brian "Smash" Williams played a major role in the TV series and went through many tough times. He was a naturally talented running back who wanted a college football scholarship.
Smash opts to take performance-enhancing drugs to improve his game to boost his chances of getting to the next level.
He also punches a teenager who sexually harassed his sister, which leads to colleges questioning his character. Smash had his scholarship to TMU, a prestigious school, revoked because of him sticking up for his sister.
His storyline is a big part of the series and has serious character development. It would make a lot of sense for him to be in the Friday Night Lights return.
Value Bets to Consider for the FNL Revival
That brings us to the value bets for which characters will be in the Friday Night Lights reboot. You can take the safer options to be in the show, or you can take an increased risk for a monster payout if these characters make their return.
Coming in as my first longshot bet to be in the Friday Night Lights cast is none other than Coach Taylor. Coach Taylor played an enormous role in the film Friday Nights Lights and the TV series.
At the end of the TV series, Coach Taylor had to move to Philadelphia for his wife's new job. Tami Taylor would also make for an interesting bet at the same odds (+1000), as the couple basically comes as a package deal here.
Matt Saracen is another name to watch here as well. He was the quarterback who took over after Jason Street's devastating injury. Street (+175) and Saracen could also be a package deal if the Friday Night Lights revival takes that route.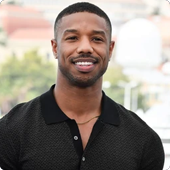 Finally, I think the biggest longshot of the entire list could have a chance here. Vince Howard (tied with Julie Taylor at +5000) is a super longshot at his current odds.
With that being said, it isn't totally out of the question if he makes an appearance here. Michael B. Jordan was the original person to play Vince Howard in the TV series. The plans for the Friday Night Lights return are huge, so why not try and land Michael B. Jordan one more time?
He could play the Vince Howard role again or be an older version of him. A big name in a movie with big plans certainly could be a possibility here.
Predicting Who Will Appear in the Friday Night Lights Reboot
As for my favorite pick to be in the Friday Night Lights reboot, I will have to go with Coach Taylor and Tami Taylor with odds of (+1000) each. The coach plays a significant role in all the Friday Night Lights stories and productions.
Coach Taylor (or Gary Gaines in the 90s novel) plays a massive role in the team's story. He's their leader and faces enormous amounts of pressure from the city. His odds seem too good to be true at this point and make for a very good bet.
His wife would come hand in hand with him being in the cast. That means there are not one but two options here with (+1000) that could make it in the show.
Entertainment betting has been growing more and more recently. You can bet on your favorite movies and TV shows in addition to your sports betting going on already.
If you're a music lover, Coachella is almost here, so why not check out some of the prop bets we'd love to see below.
September
Casino of the Month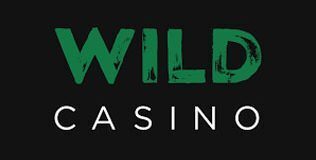 Welcome Bonus
250% up to $5,000