Predicting Which Characters Will Appear in Deadpool 3

Everything Marvel does is highly anticipated as the next big thing, and with good reason. Marvel has put out some incredible films throughout history and amazing characters across the board.
One of those characters who quickly become one of the most popular characters in the Marvel universe is the "Merc with a Mouth," known as Deadpool. Deadpool (played by Ryan Reynolds) has had two stand-alone hit movies in 2016 and 2018.
The antihero became wildly popular for his humor, breaking the fourth wall, and amazing superpowers. With the amount of success that Deadpool has had already, the third movie should already have a very high floor in terms of performance.
With that being said, the plot and characters in this movie have yet to be revealed. Thanks to the best entertainment betting sites, we can now bet on who will be in Deadpool 3.
Let's get right into the odds for the possible members of the Deadpool 3 cast.
Odds for Which Characters Will Be in Deadpool 3
These are currently 14 different options to choose from on Bovada, which is a substantial amount. We usually get around 5-8 options to pick from, so we should count ourselves lucky this time around.
There are characters on here who have and have not had run-ins with Deadpool throughout his history, but the possibilities are endless. With the Marvel Cinematic Universe moving into the multiverse, there are unlimited possibilities that they can go in.
They can honor the comics and have a classic enemy in the plot for this movie or create an entirely different one.
Some popular heroes, antiheroes, and villains on the list include Wolverine, Hulk, Spider-Man, Venom, and more. It will be very interesting to see if these certain characters will be a part of the Deadpool 3 cast when we get there.
If you want to partake in these betting odds, be sure to head on over to Bovada.
Bet on Deadpool's Cast Odds at Bovada

Visit Site
Will Wolverine Be in Deadpool 3?
The odds leader right now to make an appearance in the Deadpool 3 cast is none other than Wolverine. Wolverine and Deadpool share the same mutant healing abilities since they are both Department K agents.
Deadpool made his first appearance in the MCU in X Men: Origins (2009) to fight Wolverine, but his character was not the same one we see today.
There were also post-credits after Deadpool 2, which had Deadpool going back in time to "clean up the timeline." He kills this version of Deadpool from X-Men: Origins and tells Wolverine to consider teaming up with Deadpool in the future.
That could have been a major foreshadowing of Wolverine appearing in the next Deadpool 3 movie.
With that said, Hugh Jackman said he feels that his last Wolverine film (Logan) was his last. He would need to change his mind first for Wolverine to have any chance of appearing in the Deadpool 3 cast.
Ryan Reynolds has said he wanted to have a crossover with Hugh Jackman's Wolverine, so maybe he will be the one to convince him to make another appearance.
Will Wolverine be in Deadpool 3 is probably the biggest question because we don't know the possibilities here. We have no idea what the plot of this movie will be centered around, and Hugh Jackman might want to be done with Wolverine.
There could still be a possibility that he somehow makes a small appearance or something, so don't count him out just yet.
Other Safe Bets to Appear in Deadpool Three
With Wolverine as the most likely option to appear as one of the Deadpool 3 movie characters, some other options could be right there with him. Deadpool has had so many encounters with many different Marvel characters, so there shouldn't be anything out of the question here.
Let's look at two more options that could have a higher chance of appearing in the Deadpool 3 cast after Wolverine.
Spider-Man (+300)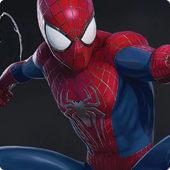 One of the characters that Deadpool has had many encounters with is none other than Spider-Man. This could be tricky given that the last Spider-Man movie came out recently.
Spider-Man's future looked a bit unknown after hitting the reset button on his life. That could mean that he can be squeezed into the Deadpool movie in his friendly neighborhood ways.
It would be interesting to see what path this movie could take with Spider-Man. He and Deadpool's encounters over their history were not exactly friendly. They have had their battles, but they have also fought side by side.
The flexibility here means Spider-Man could make a solid bet to be in the next Deadpool movie. The timeliness might be tricky to pair up, but Spider-Man: No Way Home ended in a spot where he and Deadpool might have a chance to meet.
Dr. Strange (+500)
We might have had a sneak peek at a Dr. Strange and Deadpool crossover in Dr. Strange in the Multiverse of Madness poster. In the broken shards of glasses, there might be a glimmer of Deadpool there.
Mr Pool , Is that you..? ??

Dr Strange 2 – poster breakdown ?#MarvelFansIndia #DoctorStrangeInTheMultiverseOfMadness #Deadpool pic.twitter.com/hAPaAcMJx3

— Marvel Fans India (@MarvelFansIN) February 14, 2022
This could be a huge reach and just some details that accidentally look like Deadpool. With that being said, Dr. Strange and Deadpool have both been bouncing around throughout their timelines following their movies.
They could end up revisiting some of the biggest events in the MCU universe at the same time and try to alter them, but that would be an incredibly tough thing to do.
Deadpool has done tasks for Dr. Strange in Marvel history, and it could have a chance to make it to the MCU in Deadpool 3.
If that tiny glimmer in the glass shard turns out to be Deadpool, we would be in for a wild crossover at the current MCU timeline.
Value Bets to Join the Deadpool 3 Cast
With it being the early stages of the Deadpool 3 movie, we don't even know if we will be able to see it in 2023. So many things can happen with the movie between now and then, which means that pretty much everything is on the table.
There are tons of different ways that they can handle the next one, and that means that we should take every option here into consideration. There could be a ton of value towards the bottom of the Deadpool 3 cast odds.
Here are two options that could make sense and make for some solid sleeper bets for who will be in the new Deadpool movie.
Venom (+800)
Venom is a character that could make sense here as well. The second Venom movie came out in 2021 and had some intriguing post-credits regarding Spider-Man.
With the next Venom movie looking like a showdown between the two, Spider-Man might need some help. How about a clash between Venom against Spider-Man and Deadpool?
Both films are at the same point where they are looking to head into their 3rd movies, respectively, and that seems like a good spot to have a clash.
Marvel has done a pretty good job with their characters not having more than three films, as it tends to become a little too repetitive at that point.
Venom would be a very cool opponent to both Spider-Man and Deadpool and could make for a fantastic way to wrap up their individual movies all at once. There is also a point in Marvel history where Deadpool is known as Venompool, as he extracts the symbiote like Venom.
Gambit (+1600)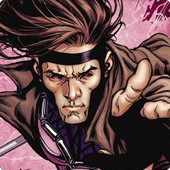 There's an option here in the Deadpool 3-character odds list who had his own comic series with Deadpool in 2016. It was inspired by the original Deadpool (2016) film, so there could be a chance that they will add Gambit here.
There were five issues of the comic series and had generally solid reviews. Channing Tatum was set to become Gambit in his own spin-off series, but Disney shelved it.
They could revisit the idea for the new Deadpool movie, as he was in the X-Men stories like Wolverine. If Wolverine could potentially be in the cast of Deadpool 3, then why not a couple more X-Men?
He's a long shot, but Gambit was supposed to get his own stand-alone movie already. This could be a way for him to be introduced into the MCU. After being defeated, he could play a villain in Deadpool 3 and then join the X-Force (which could be the X-Men?).
It's all speculation, but if Gambit is one of your favorite Marvel characters, why not try and cash a bet on him?
Predicting Which Characters Will Be in Deadpool 3
The Deadpool 3 cast will be very tough to predict right now. We aren't even sure how real this movie is right now and what direction it would even go in.
There are so many different possibilities that they can do now that Deadpool has been messing around with time travel and Iron Man (+3000) and Captain America (+3000) aren't entirely out of the picture either.
My favorite bet will be Venom and Spider-Man at this point in time. They both have valuable odds, and it could be interesting to see a clash with Deadpool.
As I said, the third movie for many Marvel characters tends to be the last. Venom and Deadpool are there, while Spider-Man wrapped up its 3rd movie with Tom Holland in 2021.
If you're also a Trekie fan, be sure to check out our predictions for which characters might appear in the new film.
September
Casino of the Month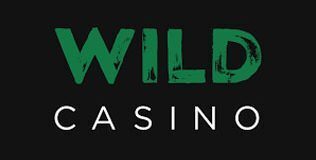 Welcome Bonus
250% up to $5,000